About Us
Who We Are
Visit Orlando is the official tourism association for Orlando, the most visited destination in the United States. We are a 501(c)(6), not-for-profit trade association that represents 1,200 member companies making up Central Florida's tourism community.
In addition to serving our members, we are also contracted by Orange County to brand, market and sell the Orlando destination globally. Visit Orlando represents all segments of the area's leading industry — one that supports 41 percent of the workforce and generates over $75 billion in annual economic impact.
Board of Directors
We are led by an industry- and community-based board of directors.
Executive Management Team
Our executive management team is continually recognized by its peers for excellence in destination marketing, sales and member services.
Our Vision
To be the most visited travel destination in the world.
Our Mission
The mission of Visit Orlando is to brand, market and sell the area globally as a premier leisure, convention and business destination to generate positive economic impact.
Commitment to Community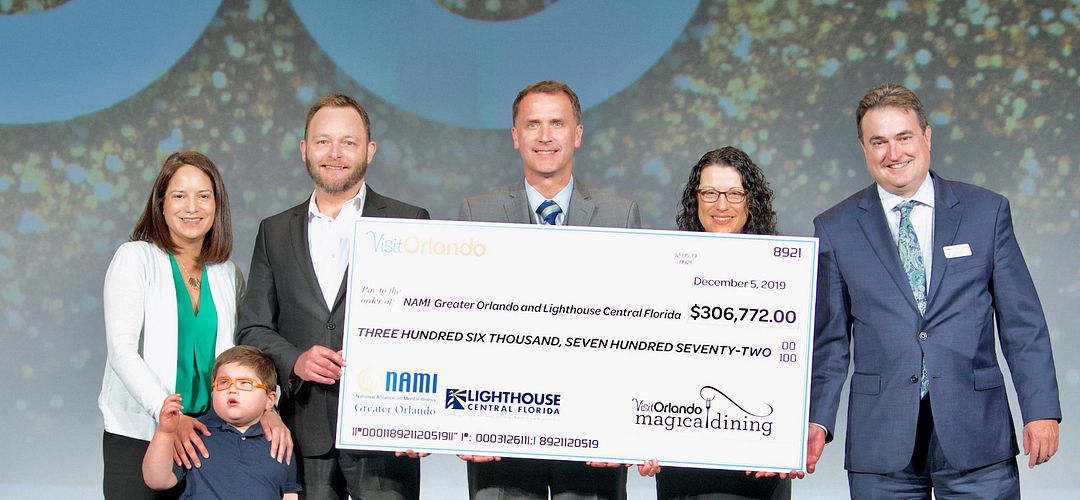 Visit Orlando recognizes the important role it needs to play in the community, both as a vital partner in addressing community concerns and as a conduit to the area's dynamic tourism industry. We work closely with many local organizations to enrich the quality of life in our community. From education and economic diversification to supporting the arts, Visit Orlando has played an important role in making Orlando a great place to visit — and to live.
Building a Strong Tourism Industry
However important our partnerships with community organizations are, Visit Orlando's primary focus is to ensure the health of our region's tourism industry. Through our marketing and advertising efforts, Visit Orlando engages with consumers to choose Orlando for their next vacation or meeting. Achieving our mission is directly linked to our ability to forge partnerships among local tourism businesses to implement destination marketing programs that will build a stronger tourism industry for all.
Careers
Since beginning operations in July 1984, Visit Orlando has provided its employee team with exciting and rewarding career opportunities that include professional growth, an enjoyable work environment and a complete benefits package. We are a diverse team who share a strong sense of values and integrity, high energy and passion for our work. Working together, we deliver outstanding results and exceptional service.
To view current employment opportunities, click here.
Official Visitor Center
8102 International Dr
Orlando, FL 32819
Phone: (407) 363-5872
Toll Free: (800) 972-3304
E-mail: info@visitorlando.com
Visit Orlando Corporate Office
6277 Sea Harbor Drive, Suite 400
Orlando, FL 32821
Tel: (407) 363-5800
Department Contact List