Throughout the Orlando destination, culinary delights can be found at hidden-gem restaurants inside top hotels and resorts.
---
With more than 5,000 restaurants throughout the destination, Orlando presents a vast array of dining options. Many of our best eateries are easy to track down, but as visitors and locals have discovered, numerous hidden gems can be found inside our resorts and hotels, including these five standouts.
Hidden-Gem Resort Restaurants in Orlando's Tourism District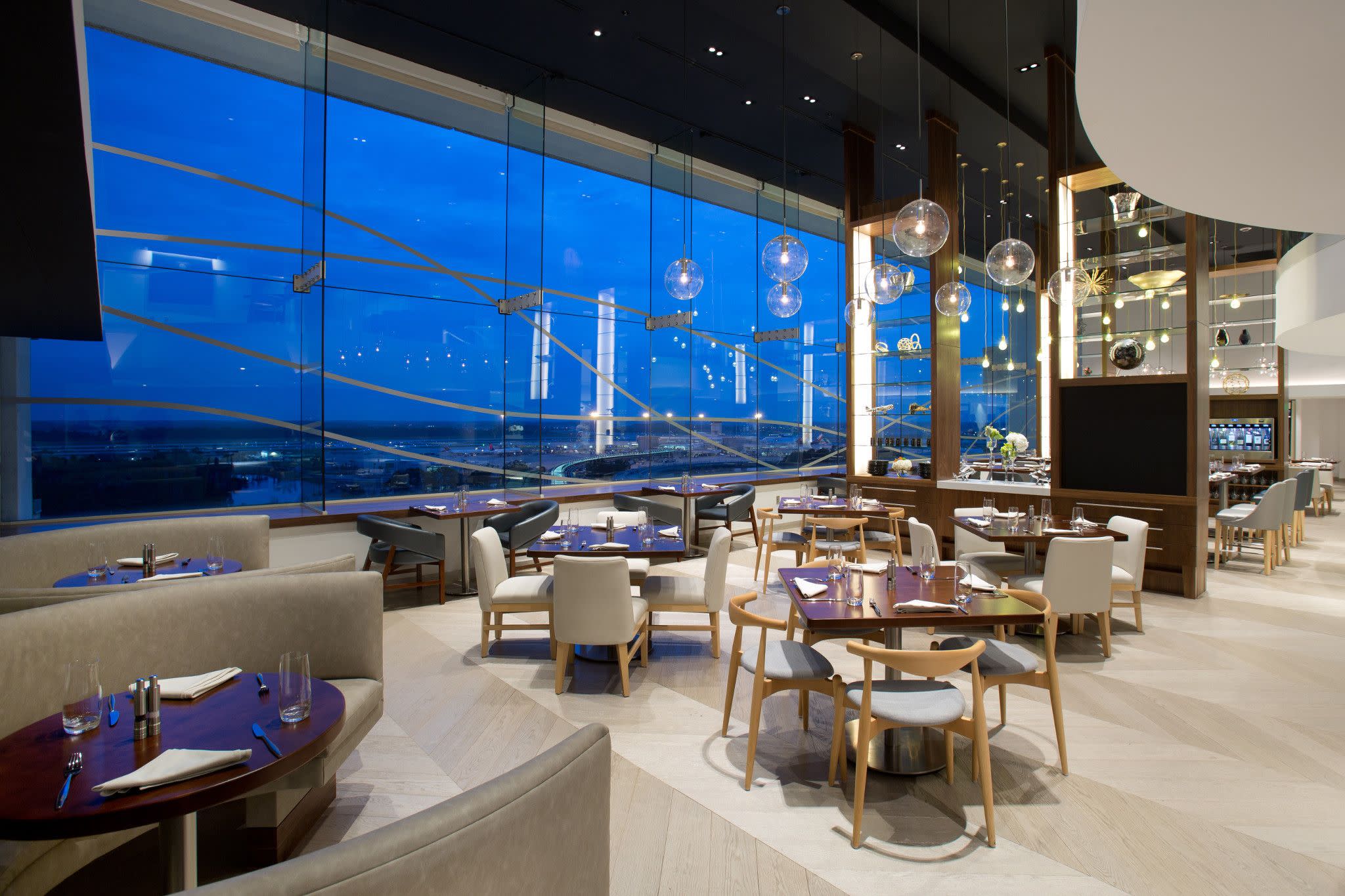 Hemisphere Restaurant at Hyatt Regency Orlando International Airport (Photo: Michael Stavaridis)
Led by Executive Chef Jefferey Powell, Hemisphere focuses on robust, international flavors; seasonal, local ingredients; and careful pairings of select wines and cocktails. The restaurant also features incredible, panoramic views of Orlando International Airport and the surrounding landscape.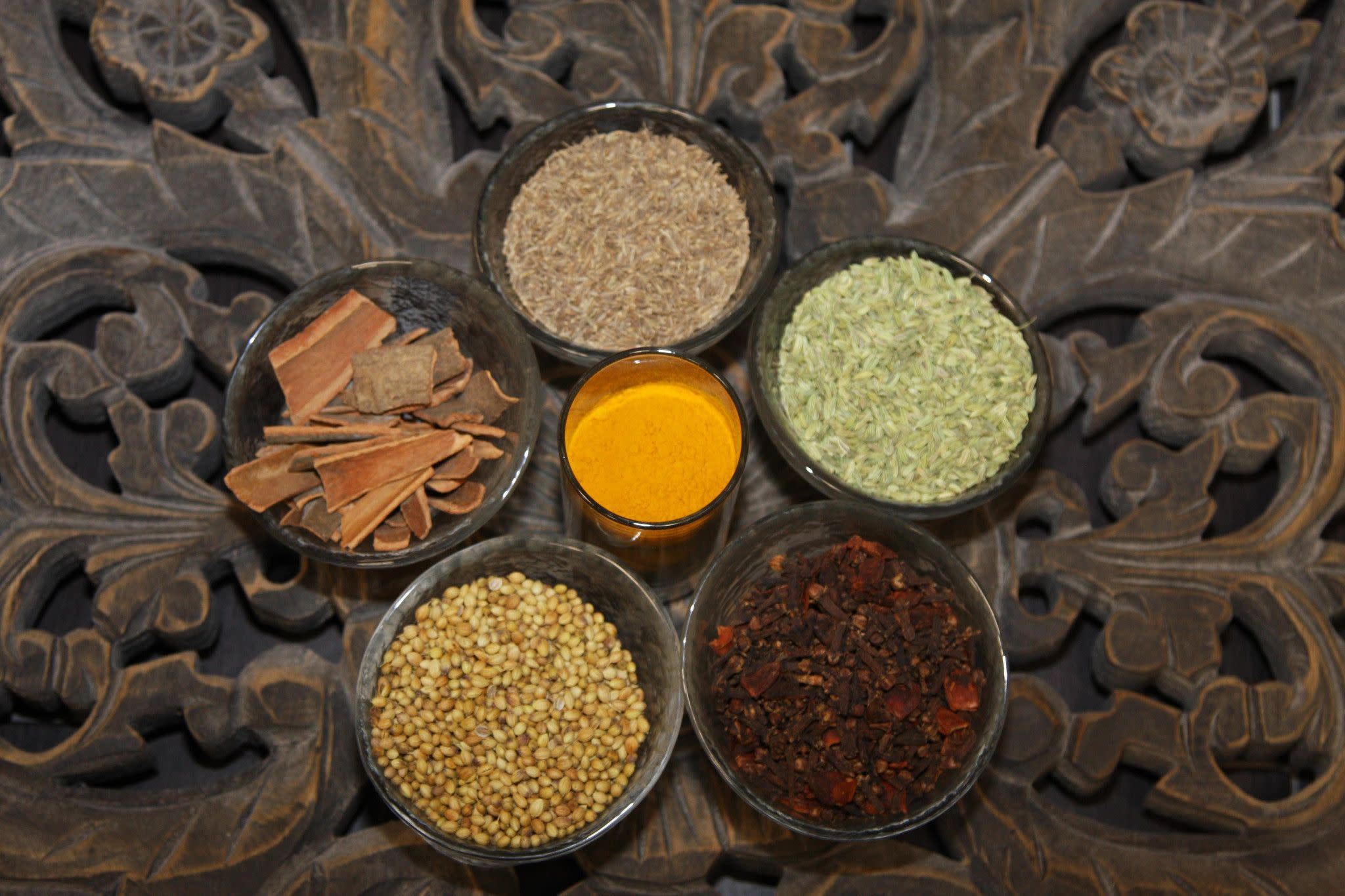 Tabla Restaurant at Clarion Inn & Suites Orlando
Tabla Restaurant at Clarion Inn & Suites Orlando
Recently remodeled, Tabla presents a symphony of Indian, Chinese and Thai flavors, with dishes designed to delight neophytes and connoisseurs alike. What's more, their ambience, service and presentation are every bit as good as the food, all of which earned them a TripAdvisor Certificate of Excellence Award in 2016.
The Chef's Table at The Edgewater and The Tasting Room
Located inside The Historic Edgewater Hotel in Winter Garden, about 25 minutes from Disney, this is technically two restaurants in one. In the main dining room, enjoy an ever-changing, three-course, prix-fixe meal with optional wine pairings. Also on the premises, The Tasting Room features small plates, cocktails, beer, wine and entertainment.
Hidden-Gem Resort Restaurants in Downtown Orlando and Winter Park

The Boheme at Grand Bohemian Hotel Orlando
The Grand Bohemian is arguably downtown Orlando's most prestigious hotel, and this on-site restaurant has much to do with its refined reputation. Like the hotel itself, The Boheme is tastefully decorated with an eclectic array of art. More to the point, Chef Laurent Hollaender and his staff present deliciously inventive takes on classic dishes, such as Colorado Lamb T-Bone and Beef Tenderloin Au Poivre.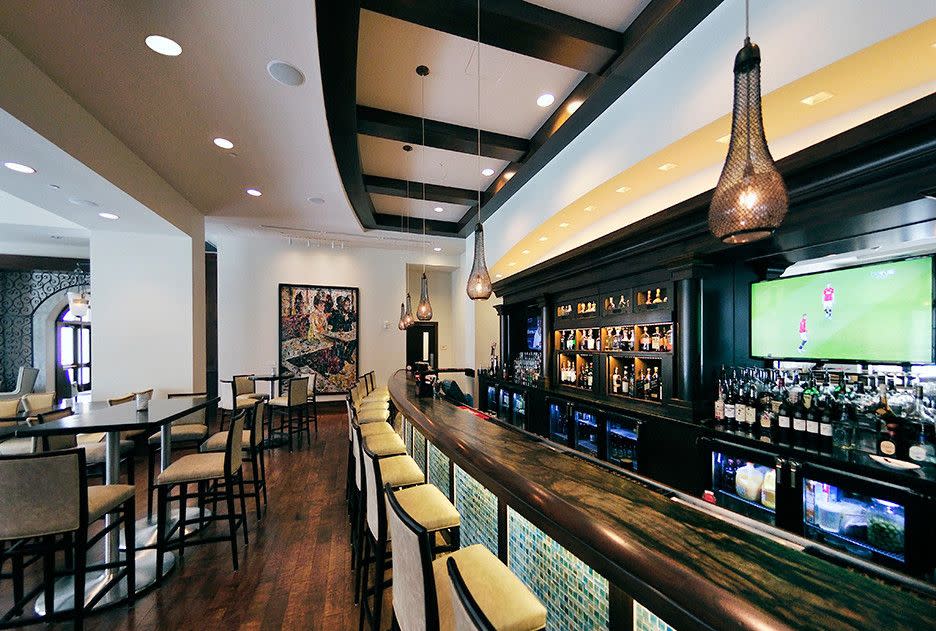 Hamilton's Kitchen at The Alfond Inn in Winter Park
In addition to displaying an exquisite collection of contemporary art on loan from Rollins College's Cornell Fine Arts Museum, this upscale hotel in Winter Park, about 20 minutes from downtown Orlando, is also home to one of the area's best eateries. They specialize in traditional Southern fare fusing locally sourced ingredients with rustic, open-table charm.
Cover image courtesy Hemisphere Restaurant (Photo: Michael Stavaridis)