Universal Studios Florida
Hours
9:00 a.m. – closing times vary
Open 365 days a year
Great Time to Visit
September 8th – November 15th
Peak Time Frames
June 20th – September 7th,
December 20th – January 3rd,
March 1st – April 30th
---
Imagine casting spells with a wand like Harry Potter™, visiting The Simpsons' home town while munching on a Krusty Burger, becoming a mischievous Minion, or being in the middle of an intergalactic showdown with the Autobots and Decepticons. Maybe you'd like to get to know Shrek, race with the crew from Fast & Furious, or fight aliens with the MEN IN BLACK™.
It's all possible at Universal Studios Florida™ at Universal Orlando® Resort, where you're invited to enter the mesmerizing world of some of Hollywood's biggest movies!
The newest experience at Universal Studios to put you in the middle of the action is Fast & Furious — Supercharged™, a high-octane chase based on the blockbuster films — the first of many starring roles waiting for you here. Zap aliens at MEN IN BLACK™ Alien Attack™, save Earth from the Decepticons at TRANSFORMERS: The Ride — 3D, survive the Revenge of the Mummy™, and help a lovable alien phone home at the park's longest-running attraction, E.T. Adventure™.
You can also rock out at Hollywood Rip Ride Rockit™, an adrenaline- and music-fueled roller coaster that reaches speeds of 65 mph. Or, take a wild tour of the Big Apple with late night's reigning king at Race Through New York Starring Jimmy Fallon™.
Of course, anyone in possession of Floo powder might want to teleport directly to Diagon Alley™, half of Universal Orlando Resort 's The Wizarding World of Harry Potter™. In addition to Harry Potter and the Escape From Gringotts™, this faithful reproduction of the famous wizarding retail district also features themed shopping and dining, as well as King's Cross Station and Hogwarts™ Express — which can take you directly to Hogsmeade™ at Universal's Islands of Adventure™.
There's a lot of animated fun to be had at Universal Studios, too, starting with Springfield. Once you've taken The Simpsons Ride™ and Kang & Kodos' Twirl 'n' Hurl for a spin, stick around to try all of Homer's favorite delicacies. Then get drawn into even more hijinks at Despicable Me Minion Mayhem™, Shrek 4-D and Woody Woodpecker's Nuthouse Coaster™.
And that's still not a wrap, as you'll also find unforgettable character encounters, live entertainment, dining and shopping around every corner. Read on for more information about Universal Studios Florida in Orlando, where you're always the star!
Learn More: Discount Tickets to Universal Studios Florida
Ticket Types
These starter tickets are designed for visiting either Universal Studios Florida or Islands of Adventure.
One park per day.
Visit both parks: Universal Studios Florida and Islands of Adventure in the same day.
Multi-Day Admission Tickets are also available.
---
Travel Tip – When you're planning your visit to The Wizarding World of Harry Potter, please note that Diagon Alley is located in Universal Studios Florida and Hogsmeade is located in Islands of Adventure. Jumping onboard Hogswarts Express (magical train transport between the two Harry Potter lands) is only possible with a park-to-park ticket.
---
Universal Express Pass
If you'd like to bypass regular lines and receive Express Access to participating attractions at Universal Studios Florida and/or Islands of Adventure theme parks, you'll want to purchase a Universal Express Pass. Express Access is actually a separate line with a shorter wait time at each valid attraction. You can purchase these tickets at the front gate of either theme park.
Participating attractions and rides:
• Hollywood Rip Ride Rockit
• Universal Horror Make-Up Show
• TERMINATOR 2: 3-D
• Animal Actors on Location!
• A Day In The Park with Barney
• Woody Woodpecker's Nuthouse Coaster
• E.T. Adventure
Attractions & Ride Guide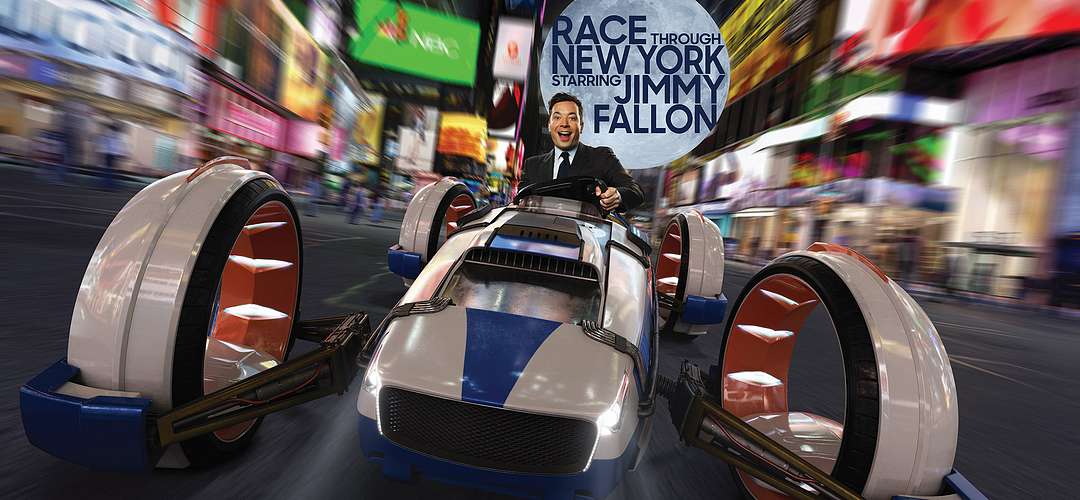 Ride the movies and be a part of the action at various stage shows, simulator rides, rollercoasters and more.
Curious George Goes to Town
Curious George is up to his old antics again. This time it seems "someone" has let all the circus animals out of their trailer, and now they are all over town!
Despicable Me Minion Mayhem
Become a minion and take off with Gru, his daughters and the rest of the mischievous minions. Wait, something goes awry as you're catapulted onto a zany trip through Gru's super-villain lab. Don't worry it all ends well. Maybe, just maybe, there's a Minion-inspired dance party at the end.
Height restrictions – 40 inches (102 cm)
Children between 40-48 inches (102- 122 cm) must be accompanied by supervising companion.
Race Through New York Starring Jimmy Fallon
Just opened Spring of 2017
Face off with comedian and Tonight Show host, Jimmy Fallon, on a hilarious race through New York City. Race through the hurried streets of Mid-town, zoom over skyscrapers and even take a dive in the East River. Laugh and discover who will win in the end. Fans can't wait to experience this newcomer.
E.T. Adventure
Jump on a bike with E.T. and race through town to help him save his dying planet just like in the heartwarming sci-fi classic. Journey over the city lights and past the silver moon as you reach his magical planet where you'll meet unbelievable creatures who welcome you in song.
Height restrictions – 34 inches (87cm)
Children between 34-48 inches (87-122cm) must be accompanied by supervising companion.
Universal Express Pass
Hollywood Rip Ride Rockit
Rock out to your very own song choice as you climb up 17 stories over Universal Studios Florida then come rolling down at 65mph. Experience the world's first non-inverting loop all while your coaster adventure is being recorded on video. Afterward, you'll be able to edit your very own video. It doesn't get more Hollywood than that.
Height restrictions – 51 inches (130cm) and must be under 79 inches (201cm)
Universal Express Pass
Kane & Kodos' Twirl 'n' Hurl
Kane and Kodo, the aliens from The Simpsons, host you on this alien green, carnival style ride. Trapped on your flying saucer, you've been captured by aliens and forced to blast the citizens of Springfield. Just wait for the surprise when you actually hit a target.
Height restrictions – 48 inches (122 cm)
MEN IN BLACK Alien Attack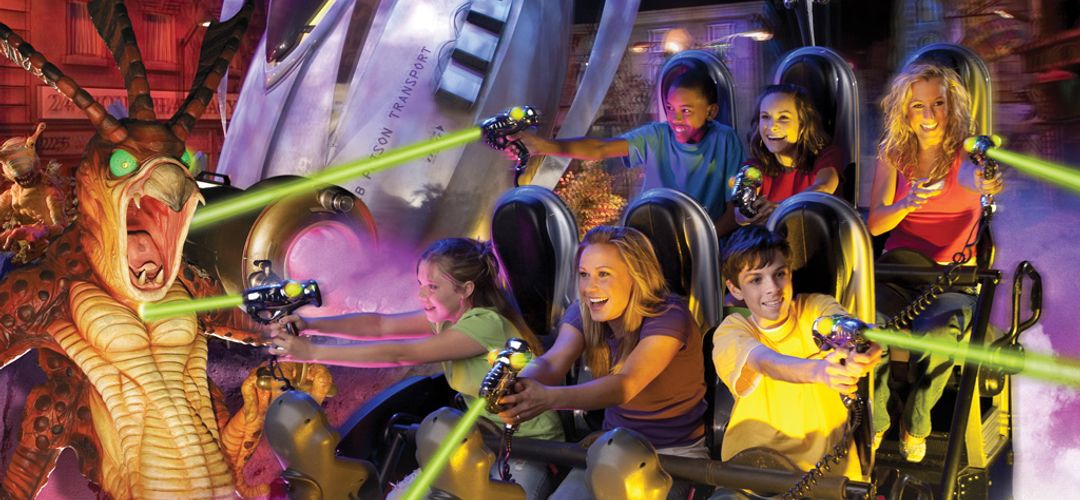 You're the new recruit at MIB. Now it's up to you to safeguard the Earth from menacing aliens! Trainees immediately dive into action and test out their skills blasting aliens as they enter the MEN IN BLACK top secret headquarters.
Height restrictions – 42-48 inches (107-122 cm) and must be accompanied by a supervising companion.
Revenge of the Mummy
Inspired by the hit "Mummy" movies, riders will set out on a precarious adventure dodging danger at every turn. Come face-to-face with your darkest fears: creepy bugs, free falling, terrifying pitch darkness, and generally feeling out of control. Escape ancient curses and figure out mysteries, if you're up for it.
Height restrictions – 48 inches (122 cm)
Shrek 4-D
Put on OgreVision glasses and sit back in specially-designed seats. Thrilling events unfold as you join Shrek, Princess Fiona, and Donkey as they encounter everything from ghost enemies, fire-breathing dragons, and even a 1000-foot waterfall drop. Who knows what's next when you're off with a giant green ogre.
TRANSFORMERS: The Ride 3-D
Get psyched for a thrill-packed action adventure as you find yourself right in the middle of an intergalactic showdown between the Autobots and the Decepticons. It all emerges right in front of you as you fight side-by-side with Optimus Prime and Bumblebee, trying to keep the AllSpark away from the enemy.
Height restrictions – 40 inches (102 cm)
Children 40-48 inches (102-122 cm) must be accompanied by supervising companion.
Terminator 2 3-D
Help prevent mankind's extinction as you're drawn into the Terminator's battle against the icy cold and calculating cyborgs. Sit down theater style and be a part of the triumph over future evil in this amazing 3-D, special effects, and live action show.
Universal Express Pass
Springfield U.S.A.
Come visit the home of America's favorite and nuttiest animated family, The Simpsons. Home to The Simpsons Ride and eateries such as Moe's Tavern, Duff Brewery, Krusty Burger and more!
The Simpsons Ride
Embark on a crazy simulator ride as you visit Krustyland, the theme park created by the one and only Krusty the Clown. Fly, float and crash through this nutty theme park. Things seem off though. Could it be that someone is trying to sabotage Krustyland? Watch The Simpsons join you midway on this hilarious escapade.
Height restrictions – 40 inches (102 cm)
Children 40-48 inches (102-122 cm) must be accompanied by a supervising companion
Woody Woodpecker's Kid Zone
Enter Woody Woodpecker's wacky play zone, and you may never want to leave. It's the ultimate in play-area fun with 12,500 foam balls, 15,000 gallons of water, gadgets, squirters, and a lively, kid-friendly roller coaster.
Woody Woodpecker's Nuthouse Coaster
Join Woody as you take a rollercoaster ride through his very own Nut Factory. Be ready for corny jokes and Woody's signature laugh as you take a wildly fun ride through Woody's factory. Gentle swoops, light drops and one whimsical uphill climb make this the perfect family-friendly ride.
Height restrictions – 36 inches (92cm) and up
Children 36-48 inches (92-122 cm) must be accompanied by a supervising companion.
Universal Express Pass
The Wizarding World of Harry Potter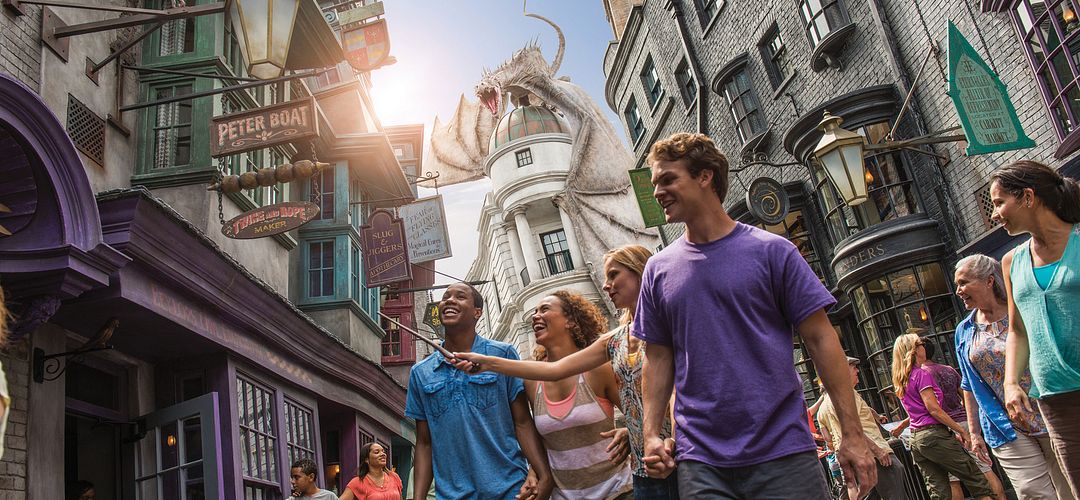 Hidden from the Muggles, Diagon Alley, continues its centuries old activity for industrious witches and wizards. You'll find popular attractions such as Gringotts Money Exchange, as well as Harry Potter and the Escape from Gringotts. There's much more to The Wizarding World of Harry Potter than what's found within Universal Studios Florida! Put on your cloak and read all about it here.
Shows
Be amused, delighted and sometimes even horrified by a wide array of shows featuring everything from a sweet purple dinosaur to Chicago blues singers to ghastly make-up demonstrations and more.
A Day in the Park with Barney
Swing and sway to a sweet musical show set in a relaxing, peaceful park. Watch little ones become elated as they clap, dance and sing with their favorite purple dinosaur, Barney and his equally adorable friends, Baby Bop and B.J.
Universal Express Pass
Animal Actors on Location
You're bound to be delighted by some of the most talented stars from the movies and TV. In this case, autographs might be tricky as the stars are dogs, cats, birds and even pigs. Learn the training secrets and skills necessary to be an animal performer or celebrity. Heartwarming and memorable, this show is always a fan favorite.
Universal Express Pass
Universal Orlando Resort's Horror Make-up Show
Discover how top make-up and special effects artists create incredibly life-like special effects for the movies. Be mesmerized by a wonderful mishmash of movie clips, props, creature make-up demonstrations and behind-the-scenes how-tos. Be sure to peruse the curated collection of prop and make-up effects from Universal's most infamous horror flicks.
No height restrictions but parental guidance is recommended
Universal Express Pass
The Blues Brothers® Show
Jake and Elwood perform, donning their trademark attire: dark suits, sunglasses, and porkpie hats. They bring their Chicago attitudes and musical talents to the stage for an unforgettable show. Look for Mabel the Waitress belting out tunes while her sax-playing side-kick, Jazz, tries to keep up.
Fear Factor Live
Star in your own reality-TV gameshow. See if you can survive encounters with creatures from your worst nightmares, perform crazy stunts, or be involved in gravity defying tricks. Not up for extreme participation? No problem, audience members are welcome to watch participants experience their worst nightmares and encourage them not to lose their nerve.
Character Encounters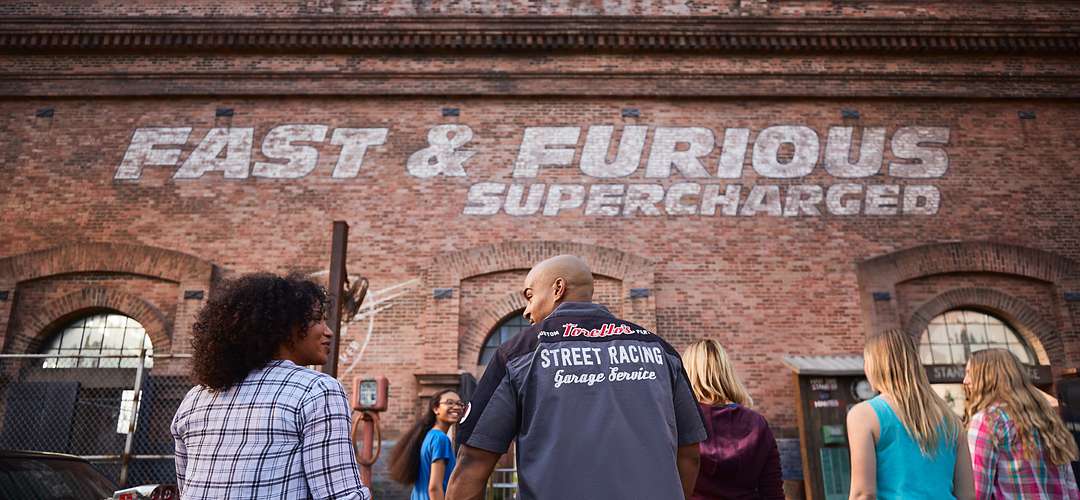 Character zones are listed in the Universal Studios Florida map with times and locations.
• Barney & Friends
• Shrek, Fiona and Donkey
• SpongeBob SquarePants
• Hello Kitty
Main Character Zone
The characters listed below are not on a specific schedule, but can appear randomly throughout the studio. They will mostly likely be found at the main character zone. This is located at the Studios' entrance near the turnstiles. There's a good chance you may find them near their respective attraction or ride. Regardless, you'll be surprised at how many characters you'll encounter in a day.
• Curious George & The Man in the Yellow Hat
• Doc Brown from Back to the Future ( + Marty McFly )
• Despicable Me – minions, Gru and family
• Dora and Diego
• Krusty the Clown & Sideshow Bob
• Lucy Ball & Marilyn Monroe
• MEN IN BLACK
• Optimus Prime, Bumblebee and Megatron
• Shaggy and Scooby
• The Simpsons
Dining
There couldn't be a more diverse mix of dining choices on the streets and backlots of Universal Studios. Whatever you're craving, there's a good chance you'll find it.
Beverly Hills Boulangerie
Tuck into this French bakery for tasty muffins, warm croissants, and heavenly pastries. Linger at your own table or head out to Hollywood Blvd. armed with a hearty breakfast sandwich to go.
Louie's Italian Restaurant
As you stroll along the Big Apple set, you'll spy a kitschy green-striped awning where guests enter and immediately are greeted by the smell of pizza pies baking. Other popular menu entrees include savory fettuccini alfredo and home-style spaghetti and meatballs.
Universal Studios' Classic Monster Café
Dark and filled with replica movie monster décor, this spooky eatery offers a variety of kid pleasing menu items––macaroni and cheese, pizza, cheeseburgers, and chicken. Hungry adults will find the monster meatloaf platter to be the perfect indulgence.
Simpson's Area Food Court
If everyone in your family or group has different meal preferences, then definitely park your crew at this colorful, kooky food court. It's a hodgepodge of good eats: Lisa's Teahouse of Horror, the Frying Dutchman, Cletus' Chicken Shack, Krusty Burger, Luigi's Pizza, and Flaming Moe's. Also, Bumblebee Man's Taco truck is parked nearby.
Finnegans
It's your lucky day when you cross the kelly green threshold into this ever popular Irish pub. Live music and a delicious offering of pub staples like Kilkenny pot pie, Guinness beef stew, and shepherd's pie make every day feel like St. Patty's Day. Try the premium draft sampler with five four-ounce beer samples of Guinness, Smithwicks, Blue Moon, Tennents, and Harp. Coffee drinkers might want to indulge in an Irish coffee or the Baileys 'n' Cream.
Entertainment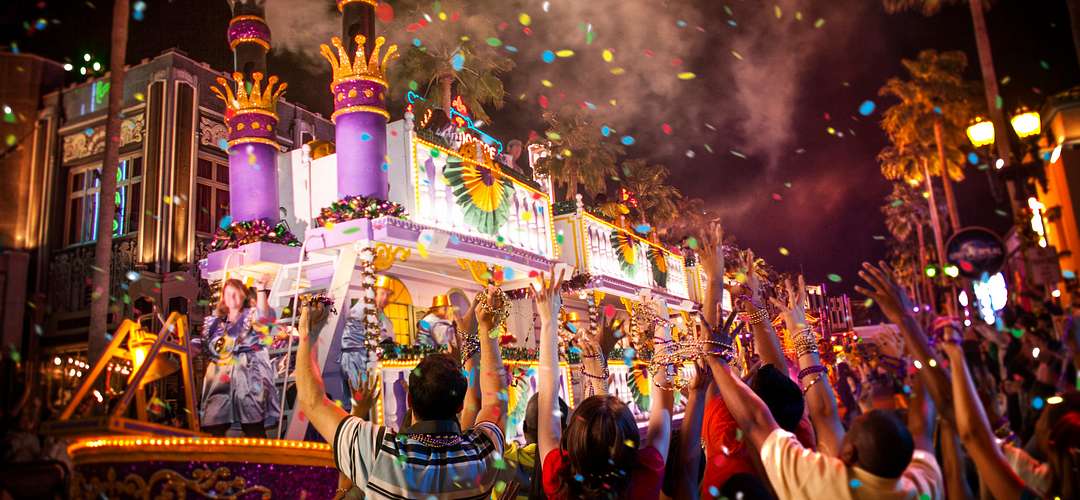 Universal's Cinematic Spectacular
Celebrate the iconic and memorable moments from Universal Pictures' most popular movies. State-of-the-art waterfall screens emerge over the Universal Studios' lagoon showcasing iconic movie clips amidst brilliantly colored fountains. Stunning fireworks top off this nightly spectacular.
Universal's Superstar Parade
Dance and sing with some of your all-time favorite characters: Dora and Diego, Nickelodeon's SpongeBob SquarePants, minions from Despicable Me, and E.B. from the hit comedy, Hop.
Shopping Hot Spots
Universal Studios Store
Whether you're looking for a Scooby-doo plush toy or a Terminator figurine, you'll find it here. As the official store of all things Universal––characters and movies––it's the perfect one stop shop for apparel, gifts, toys, and souvenirs.
Kwik-E-Mart
Find yourself smack dab in the wacky world of The Simpsons in Springfield, U.S.A. Laugh at humorous signage, read quirky ads for fake products, and check out the "no checks list" that includes Homer J. Simpson. A stock pile of Simpsons-inspired merchandise includes t-shirts, hats, plush toys, comic books, and more. Don't miss the photo op with Milhouse outside by the payphone.
SpongeBob StorePants
Dive into the underwater world of Bikini Bottom, where you'll find SpongeBob SquarePant's iconic pineapple house along with his pet snail, Gary. Everything's nautical and SpongeBob series-themed: apparel, gifts, candy, toys and more. Chuckle at Squidward's management policies and even get a chance to see his house too. Fans will enjoy a special meet-and-greet with SpongeBob at various times throughout the day.
Super Silly Stuff
As you exit the Despicable Me Minion Mayhem ride, you'll segue into this darling, little shop that's jam-packed with awesome Despicable Me products and gifts. The attention to movie details is noteworthy. Guest can purchase a recreation of the Girl Scout cookies that Gru's daughters sell to awful Vector. Yep, you can buy Choco Swirlies and Slam Jams. Dog lovers probably won't leave the store without a plush toy of Kyle, Gru's dog.
The Supply Vault
Located near the Transformers: The Ride 3-D, this retail space almost seems like an attraction in and of itself. Set in true-to-the-movie style, you enter a military complex where cashiers are all N.E.S.T. soldiers. Discover a variety of Transformers (new and old movie versions) themed merchandise: t-shirts, hats, toys and more. Serious chocoholics won't want to pass up the chocolate Allspark, a solid chocolate replica of the ancient artifact.
Special Events
Mardi Gras
It's the most spectacular party of the year. Lasting 50 nights, Mardi Gras festive floats and outstanding street performers parade through the streets of Universal Studios Florida every night. Thousands of beads are tossed into the crowd nightly. On select nights, you can catch major headliners live in concert. Expect authentic New Orleans cuisine such as beignets, bananas foster, jambalaya, and an assortment of Mardi Gras-inspired cocktails.
Rock the Universe
Encounter two nights of inspirational praise music from some of Christian music's biggest stars. Experience a soul-inspired weekend full of faith and fun. Attractions and ride opportunities are also available.
Halloween Horror Nights
In the fall, as the sun fades, something sinister happens on select nights––a terror-filled Halloween event like no other. Erie theatrical haunted houses, multiple outdoor scare zones, and crazy scary live shows take over the entire Universal Studios Florida Park. Expect to encounter blood-thirsty creatures at every corner, monsters lunging at you, and maniacs right beside you. Be prepared to panic, scream, and run for your life.
Recommended for 13 years and above
Unique Experiences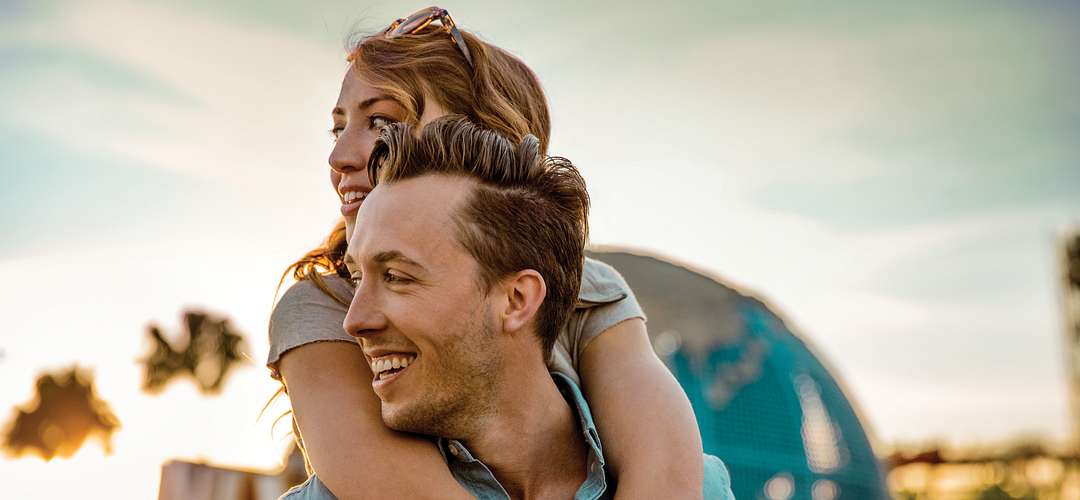 Live the Adventure, Red Carpet Style
Feel like a celebrity on this specialized guided tour. You'll be personally escorted through Universal Studios Florida, Universal's Islands of Adventure or both theme parks.
This experience includes:
• Priority front of the line access
• Exclusive behind-the-scenes experiences
• Complimentary valet parking for one vehicle
• Reserved seating at shows
• Lunch at one of the 50+ dining venues
Please note separate theme park admissions are required for all VIP tours.
VIP Experience
Enjoy a guided tour, behind-the-scenes access, and priority front of the line access on a minimum of eight rides and attractions.
Halloween Horror Nights Tours
Gain incomparable access to the premier Halloween event, if you can stand it.
Not recommended for children under the age of 13.
Halloween Horror Nights R.I.P. Tour
Put your life into the hands of your trusty tour guide as you make your way through the terrors of the night.
This tour includes:
• A guided VIP tour
• VIP entry to the haunted houses, attractions and other special experiences
• 4 ½ hour tour
Halloween Horror Nights Behind the Screams: Unmasking The Horror Tour
It's a "lights on" tour during the morning or afternoon or a combination of both where the true terrors are exposed in broad daylight. Get an eerie and fascinating look into how Universal Orlando Resort's Art & Design team transform the family friendly theme park into a world straight out of the best horror movie.