Expect the Unexpected in Orlando Neighborhoods
Think you know Orlando? If you've only experienced our tourism districts, think again! Beyond the theme parks and attractions, Orlando's neighborhoods and nearby cities offer endless adventures with dining, nightlife, arts & culture, outdoor recreation, shopping and other surprises that locals love — and that you deserve to experience during your next visit.
What's more, the Main Street America-accredited Orlando Main Streets program makes it a snap to track down eclectic neighborhoods that are worth your attention, with a focus on distinct areas that stretch from Orlando International Airport (MCO) to downtown Orlando and beyond. While intriguing neighboring cities aren't included in Orlando Main Streets, they're also easy to find, with most being located no more than 30 minutes from downtown Orlando.
As you explore Orlando's neighborhoods and nearby towns, you'll benefit from enhanced health and safety measures designed to protect you at every step. So, secure a rental car or hop on a tour bus or the SunRail commuter train service — it's time to explore the unexpected side of Orlando!
Please note: Depending on the timing of your visit, some experiences may be temporarily modified or closed. Learn more about healthy travel and what's open in Orlando, and check with your favorite businesses for their current status.
---
---
Must-Visit Orlando Main Streets Districts
The following Orlando Main Streets districts are in and around downtown Orlando. If you're only visiting the destination for a limited time and want a taste of local living, these are the areas that best deserve your attention.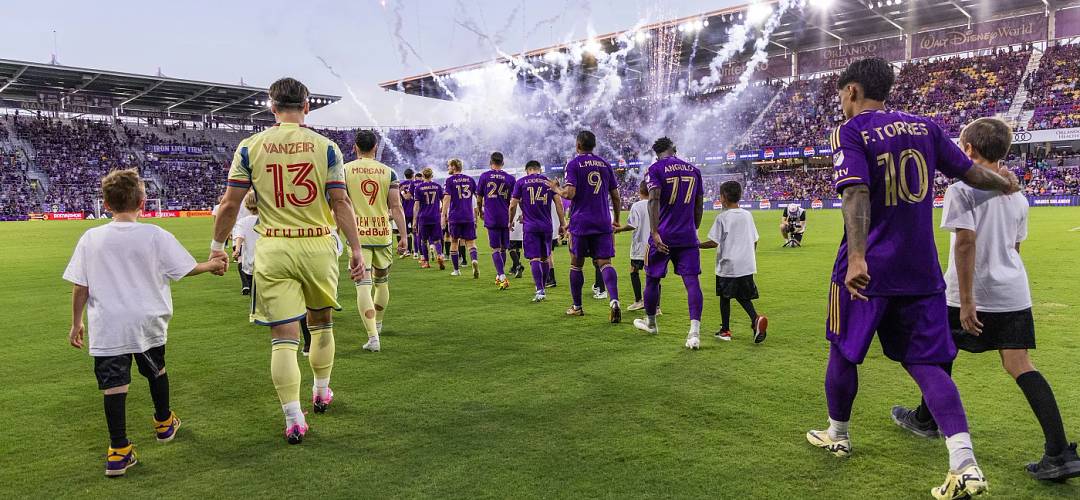 Downtown Orlando and Church Street District
Located in the heart of downtown Orlando, the vibrant Church Street district hosts a majority of the city's professional and collegiate sporting events, including the NBA's Orlando Magic and ECHL's Orlando Solar Bears at the Amway Center, the MLS' Orlando City Soccer Club and NWSL's Orlando Pride at Exploria Stadium, and NCAA bowl games and other matchups at Camping World Stadium.
Learn more: Downtown Orlando
If you seek culture, make a date with downtown's state-of-the-art Dr. Phillips Center for the Performing Arts, which hosts Broadway productions, the Orlando Ballet, concerts, comedians and more. You can also enjoy live music at the Amway Center, Camping World Stadium, the Beacham Theatre and several intimate venues, as well as improv at SAK Comedy Lab. Alternately, the Orange County Regional History Center and Heritage Square Park spotlights 12,000 years of Central Florida history, while the historic Wells'Built Museum explores African-American culture and our region's contributions to the civil rights movement.
Learn more: Downtown Orlando Virtual Tour
The Church Street District and surrounding downtown area also boasts an enticing variety of dining and nightlife. Acclaimed downtown restaurants include Artisan's Table, The Boheme at Grand Bohemian Hotel Orlando, Ceviche Tapas Bar & Restaurant and DoveCote Restaurant.
For a mix of pub fare and nightlife, try the motor-centric Ace Cafe Orlando or World of Beer. You can also chase the night at Wall St. Plaza, which features seven different themed bars, or the Amway Center's One80 Skytop Lounge, among other options. Or, just enjoy a good smoke at Corona Cigar Company and Diamond Crown Cigar Lounge.
Last but not least, be sure to visit Lake Eola Park, the crown jewel of Orlando's public parks system. Take a ride on one of the park's rentable, swan-shaped paddleboats for a trip around the namesake lake, and you'll see why we're called The City Beautiful!
Learn more: Orlando Public Parks
College Park
Orlando is one of several U.S. cities with a College Park area. But whereas most are designated as such because they're close to a college, ours derives from the fact that many of its streets are named after famous colleges. While you're there, see if you can find your own alma matter!
Learn more: College Park
It's not the only quirky aspect about this tree-lined neighborhood, which pairs a hometown, close-knit community feel with superb dining, shopping and cultural opportunities, just 10 minutes from downtown Orlando. Famed author Jack Kerouac liked the area so much that he started writing The Dharma Bums while living in College Park from 1957 to 1958, which is the same period during which On the Road was published. Today, the historic home gives burgeoning writers a place to live and hone their craft as part of The Kerouac Project.
College Park has much for shoppers, too, including one-of-a-kind finds at Driftwood Market, Bijou's Boutique and Top Drawer Consignments. You'll also find everything you need for bicycling at Orange Cycle, hip music and clothing at Foundation, handcrafted bath and body products at Naked Bar Soap Co., and even cosplay gear at Embellish FX.
This district's culinary options range from counter-service to fine dining. Highlights include RusTeak at College Park, Adriatico Trattoria Italiana, Infusion Tea and The Taproom at Dubsdread. Speaking of the latter, it's located at the historic Dubsdread Golf Course, which opened in 1924 and is consistently rated as one of Central Florida's best. It's also open to the public.
Ivanhoe Village
Adjacent to downtown Orlando, Ivanhoe Village has something for just about everyone, including historic homes, acclaimed dining, cultural venues, specialty shopping and funky street art. Until its revival as a nightlife hub, the district's namesake thoroughfare, Ivanhoe Boulevard, was colloquially known as Antique Row. While you can still get in some quality antiquing when you visit, the district has added many forward-looking retailers, too.
Learn more: Ivanhoe Village
But make no mistake: dining and nightlife are the main draws here. The area's restaurants display international flair, including Santiago's Bodega, The Greek Corner, German Backhaus, Ta-Ke Sushi Bar, White Wolf Cafe and Bar, and Sette, an Italian concept from the masterminds behind one of Orlando's most popular breakfast, brunch and lunch spots, Se7en Bites.
The homegrown beers at Ivanhoe Park Brewing Company serve as an excellent complement to the district's dining options. Other bars and lounges include The Lucky Lure, The Imperial at Washburn Imports, Hideaway Bar, Nora's Sugar Shack and The Matador, as well as LGBTQ+ venues such as The Hammered Lamb and Savoy Orlando.
Learn more: LGBTQ+ in Orlando
Even nature-lovers will enjoy Ivanhoe Village, which connects to the Orlando Urban Trail. The 3-mile path runs from Lake Highland in Orlando to Mead Botanical Garden in Winter Park, passing six gorgeous lakes along the way.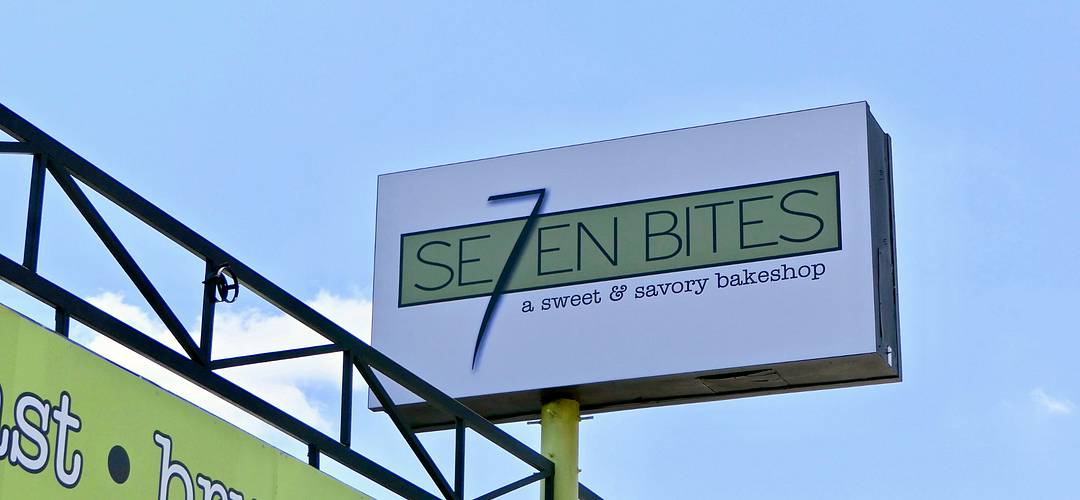 The Milk District
About 10 minutes east of downtown Orlando, the Milk District is named after its centrally located T.G. Lee dairy plant, which features an eye-catching, rooftop cow statue. This area serves as a progressive lifestyle, music and cultural hub, and it also has plenty for gourmets.
Dining options include one of Orlando's oldest: Beefy King, which has been serving an award-winning selection of hot sandwiches and crispy tater tots for more than 50 years. The district also has Se7en Bites, Stasio's Italian Deli & Market and MX Taco, among other choices.
However, the main draw for foodies is Tasty Takeover, a weekly food truck event that takes place on Tuesday nights. In fact, the program has been so successful that it inspired the launch of A La Cart Orlando, where long-term and mobile vendors serve some of Orlando's best street-food fare and locally produced beers.
This area has numerous places to catch live music, too, starting with The Plaza Live, which hosts the Orlando Philharmonic and a wide range of shows. You can also see bands at Southern Craft, The Nook on Robinson, and Whiskey Lou's Lounge. The latter is also a popular dive bar known for highly affordable pricing. Other places to get a drink in the Milk District include Sideward Brewing Co., Sportstown Billiards and LGBTQ+ nightclub Southern Nights.
For shopping in the Milk District, stop by Colonial Plaza. A walkable, open-air center, it has a mix of national and local retailers, plus some tasty restaurants. Several smaller shops can also be found along Mills Avenue and Colonial Drive.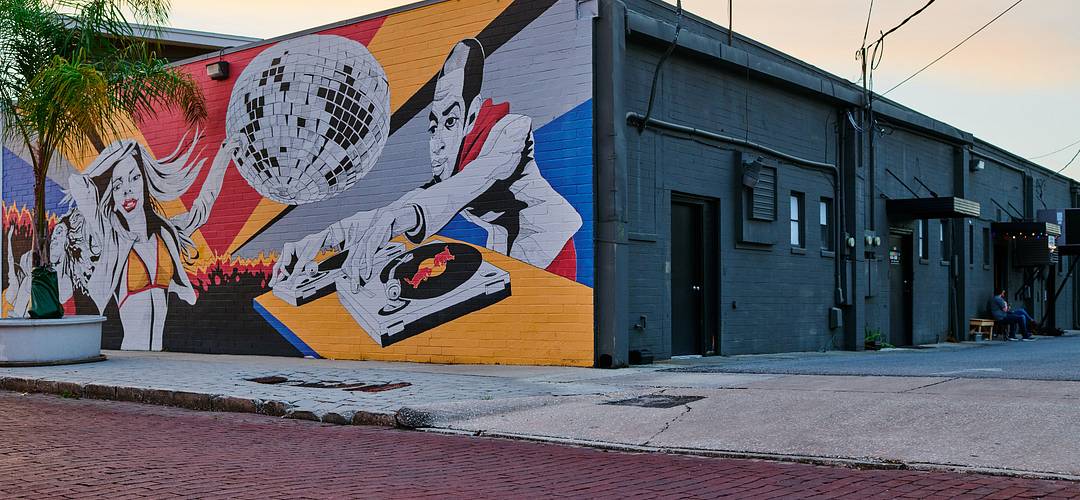 Mills 50
Featuring colorful, large-scale street murals created by professional artists, Mills 50 is named after its main, intersecting streets: Mills Avenue and State Road 50 (aka Colonial Drive). One of Orlando's oldest neighborhoods, the district has transformed into a nightlife hotspot in recent years, up to and including making its own alcohol at Quantum Leap Winery and Ten10 Brewing Co.
Learn more: Mills 50
Mills 50 doesn't lack for bars and lounges, either. Will's Pub and its sister venue, Lil Indies, are some of the best places to see live music, particularly if your tastes run to the eclectic side. Even without entertainment, Will's is a memorable place to get a drink. Funky Monkey Wine Company, The Peacock Room and Wally's Mills Avenue Liquors offer unique ambience of their own.
You certainly won't go hungry while visiting Mills 50, not with eateries like The Strand Food & Drink and Bites & Bubbles. Eastern cuisine is king, though, including options like Hawkers Asian Street Fare, Mamak Asian Street Food, Poke Hana, Pop Thai, Shin Jung Korean Restaurant and Yamasan Sushi & Grill. If you prefer Hispanic and Latin flavors, stop by Black Bean Deli or Black Rooster Taqueria. And for sublime fusions, try Pig Floyd's Urban Barbakoa or Tako Cheena.
This neighborhood's unique character extends to its retailers. One of the oldest is Colonial Photo & Hobby, where you can get the latest camera gear or feed your favorite pastimes. Other notable stores include Track Shack, Flag World, Dong A Imports, GB's Bottle Shop & Tasting Bar, and Ritzy Rags Wigs & More. And for pure pampering, it's tough to beat Mills 50's collection of full-service spas and salons.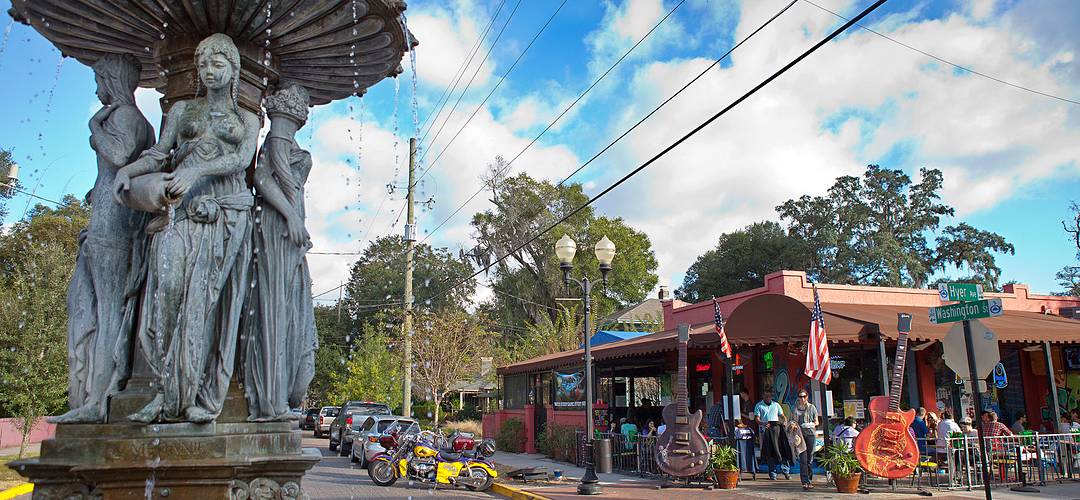 Thornton Park
On the east side of Lake Eola Park, adjacent to downtown Orlando and extending out to the Milk District, Thornton Park is a stylish dining and nightlife area known for brick-lined, canopied streets with a distinctly European feel.
In many ways, Maxine's on Shine is the quintessential Thornton Park eatery, but there are several others from which to choose. Some of the best include Soco Restaurant, The Stubborn Mule, Jinya Ramen Bar and Anthony's Pizzeria & Restaurant.
This district has many unique ways to light up the night, too — literally in the case of Stardust Lounge, an underground club that features retro-chic Vegas stylings and shares a building with Aku Aku Tiki Bar, which is upstairs. Thornton Park's entertainment options also include The Abbey, a unique venue that hosts themed music nights and live theater.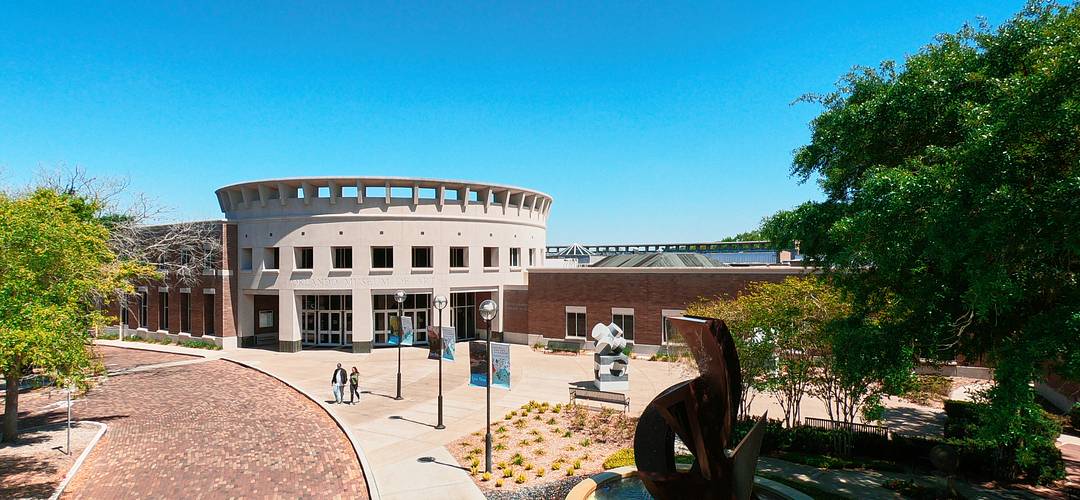 Honorable Mention: Loch Haven Cultural Park
Although it's not a neighborhood, this unique, 45-acre public park is adjacent to Audubon Park and Mills 50, and minutes from downtown and other Orlando districts. More importantly, it's home to museums and galleries that are must-visits for patrons of the arts.
Venues include Orlando Museum of Art, The Mennello Museum of American Art, Orlando Repertory Theatre (aka Orlando Rep), Orlando Shakespeare Theater (aka Orlando Shakes), Orlando Fire Museum and the headquarters of Orlando Ballet, which performs at downtown's Dr. Phillips Center for the Performing Arts.
In May, Loch Haven Park hosts the Orlando International Fringe Theatre Festival, aka Orlando Fringe, which is the longest-running event of its type in the U.S. The park also has Orlando Science Center, one of our best STEM attractions.
Learn more: Orlando STEM Attractions
---
---
Unique Cities Near Orlando
The following cities and towns are destinations in their own right. Better still, all are about 30 minutes or less from downtown Orlando.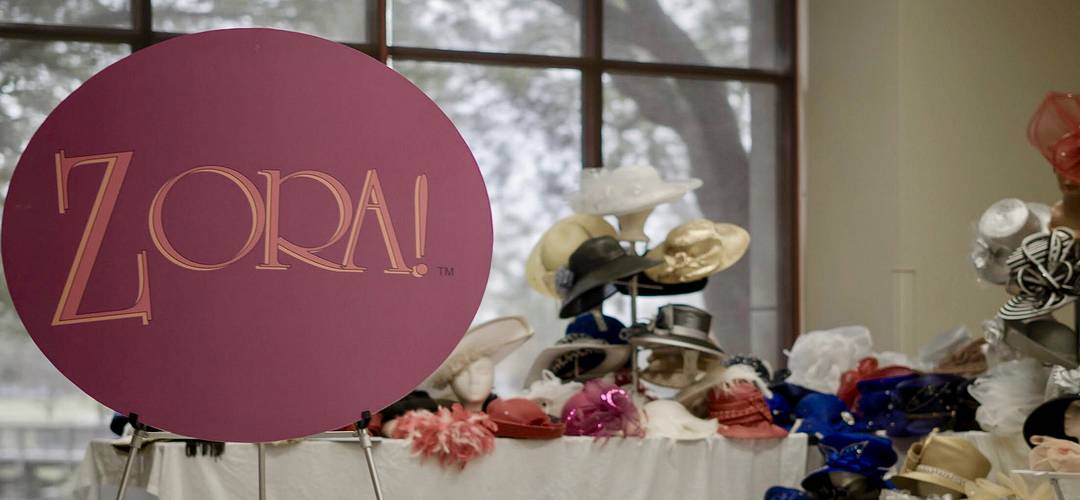 Historic Eatonville
Historic Eatonville, located about 15 minutes north of downtown Orlando, has much for art and history aficionados. For starters, it's one of the oldest African-American municipalities in the United States, having been incorporated in 1887. No less important is that the town was the childhood home to celebrated author Zora Neale Hurston (Their Eyes Were Watching God), whose legacy continues to be felt to this day.
Hurston is honored at the Zora Neale Hurston National Museum, aka the Hurston, which serves as a memorial to its namesake and provides gallery space to artists of African descent. While donations are encouraged, admission is always free.
Eatonville also pays homage to the author with the annual Zora Neale Hurston Festival of the Arts and Humanities, aka Zora! Festival. Held at locations in Eatonville and around the Orlando area, the week-long celebration focuses on the arts and education, including several events that are free to attend. The festival traditionally takes place in late January and early February.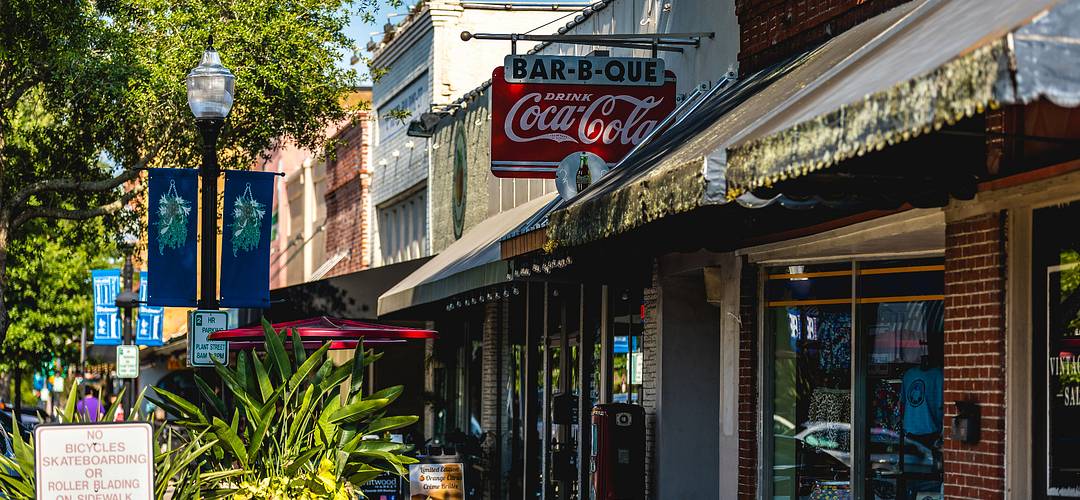 Winter Garden
Not to be confused with Winter Park, the city of Winter Garden is one of Central Florida's most beloved communities. You could easily spend a day or more exploring its dining, nightlife, entertainment and outdoor adventures, all just 30 minutes west of downtown Orlando and 20 minutes north of Walt Disney World® Resort.
Learn more: Winter Garden
Running through the middle of the city's bustling downtown district, Plant Street boasts historic architecture and superb dining and entertainment. It's anchored by Plant Street Market, home to Crooked Can Brewing Company and numerous eateries and lounges. Plant Street Market itself is a gourmet's dream, with a range of cuisines that pair perfectly with the brewery's house-made beer selection.
Plant Street also has the Garden Theatre, which dates to 1935 and hosts a robust schedule of live theater and concerts, plus classic films. Also in this area, the Winter Garden Heritage Foundation operates the Winter Garden Heritage Museum and the Central Florida Railroad Museum, while American Ghost Adventures offers walking tours of the city's spooky side.
But for those who love the great outdoors, Winter Garden has no bigger draw than the West Orange Trail, a paved, bucolic pathway that stretches 20.8 miles to Apopka in the north. With gorgeous scenery and ample amenities, including playground equipment for kids, the trail is perfect for hiking and biking. Didn't bring a bicycle with you? Check out Winter Garden's West Orange Trail Bikes & Blades Co., which offers bike rentals for adults and children, and even trailers for kids who are too young to pedal.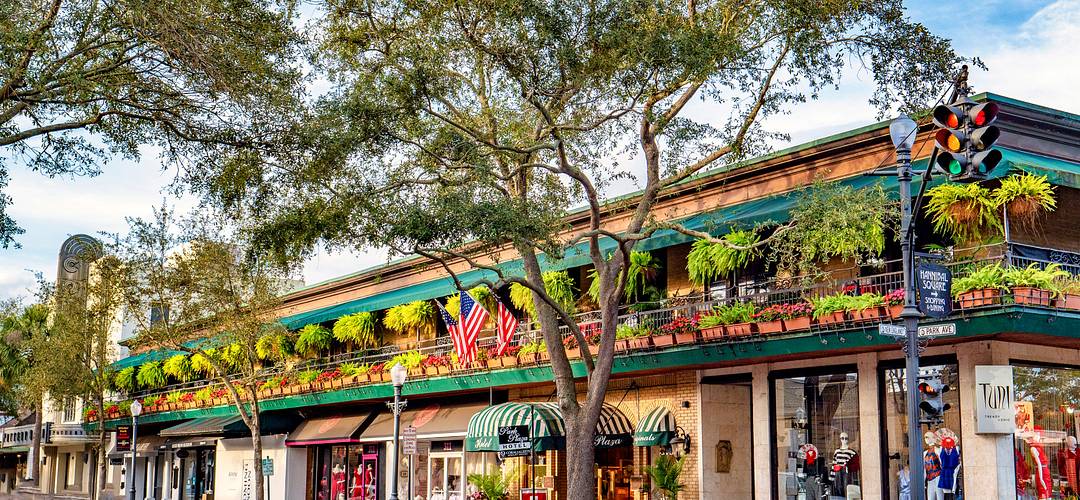 Winter Park
Luxury-minded visitors won't want to miss the charms and wonders of Winter Park, located 20 minutes northeast of downtown Orlando. Along its tree-lined, cobblestoned streets, you'll encounter some of Central Florida's finest dining, acclaimed museums and galleries, exquisite shopping opportunities, and natural splendor. We'd call it a hidden gem, but the charming city's reputation precedes itself!
Learn more: Winter Park
Winter Park's epicenter is Park Avenue, a gorgeous, walkable thoroughfare that runs along Central Park with restaurants, museums and exceptional shopping. It terminates at Rollins College, which boasts the Cornell Fine Arts Museum. Offering free admission, the facility houses more than 5,500 pieces of art ranging from the ancient to modern periods.
A portion of the museum's offerings is displayed as the Alfond Collection of Contemporary Art at The Alfond Inn, a stately hotel that's also operated by Rollins. Other museums in Winter Park include The Charles Hosmer Morse Museum of American Art, featuring a massive selection of work by Louis Comfort Tiffany, and the Albin Polasek Museum & Sculpture Gardens, dedicated to its namesake artist.
Learn more: Winter Park Virtual Tour
These offerings are complemented by the annual, nationally recognized Winter Park Sidewalk Art Festival in March, as well as October's Winter Park Autumn Art Festival, which exclusively features Florida artists. If you prefer live entertainment, get tickets to The Winter Park Playhouse, or enjoy live music and a tour of historic Casa Feliz on Sunday afternoons.
When you're ready to eat, you can't go wrong with The Ravenous Pig, a seasonal gastropub headed by James Beard-nominated Chefs James and Julie Petrakis, who also run The Polite Pig at Disney Springs®. Another James Beard nominee, Brandon McGlamery, is the driving force behind Park Avenue's Luma on Park and Prato, as well as Luke's Kitchen in nearby Maitland. Other can't-miss Winter Park eateries include blu on the avenue, Chez Vincent, Hamilton's Kitchen at The Alfond Inn, and The Glass Knife, to name just a few.
Learn more: Orlando's Top Chefs
Meanwhile, Park Avenue's collection of boutiques challenge you to shop till you drop with fashion, jewelry, books, gifts and much more, including options that range from high-end local boutiques to nationally recognized retailers. Just a short drive from Winter Park's core, Winter Park Village has even more shopping and dining.
Finally, don't skip on Winter Park's many opportunities for outdoor activities and relaxation, starting with the Winter Park Scenic Boat Tour. It will give you a taste of Winter Park's chain of lakes, which encompass 2,781 acres of pristine waterways over 12 major bodies of water. The city also has 11 amenity-laden public parks as well as the Winter Park Golf Course, which has nine holes and is on the U.S. National Registry of Historic Places.
---
---
More Orlando Neighborhoods
Visiting Orlando for an extended period or visit frequently and want to really live like a local? Add these additional Orlando Main Streets districts and official neighborhoods to your itinerary!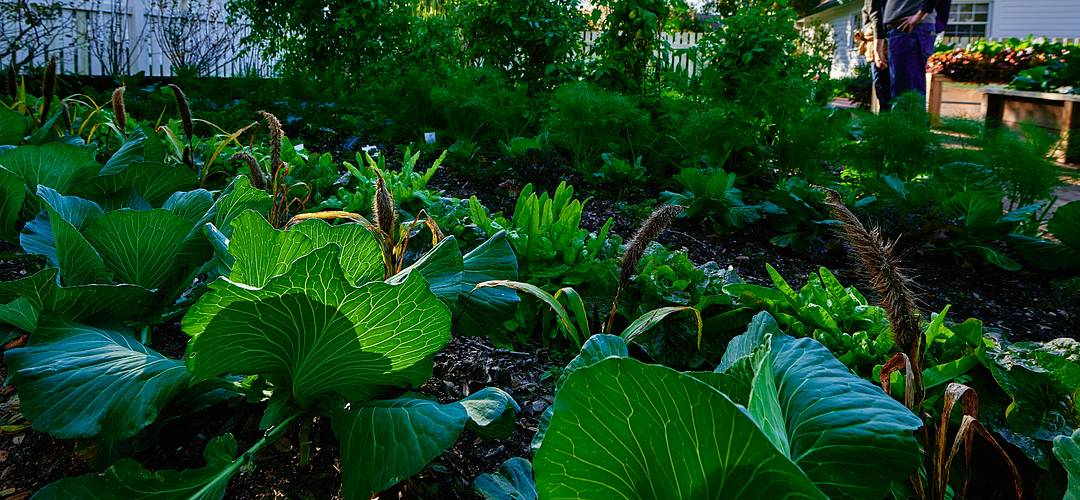 Audubon Park Garden District
Just 15 minutes from downtown Orlando, Audubon Park is the hub of Orlando's organic movement, thanks to an organic community garden and urban "farmlettes" created in part by Fleet Farming, which teaches homeowners how to grow their own food. The area's west side also has Harry P. Leu Botanical Gardens, offering 50 acres of beautifully cultivated flowers and plants.
Learn more: Audubon Park
The charming district is anchored by East End Market, where you can purchase farm-to-table cuisine and artisanal merchandise. One of the best reasons to visit this venue is Gideon's Bakehouse, which specializes in small-batch, handcrafted cookies and cakes. That's not the only place to enjoy bespoke treats in Audubon Park, either. The district's main strip, Corrine Drive, has three other can't-miss sweetshops, including P Is for Pie Bakery, Blue Bird Bake Shop and Kelly's Homemade Ice Cream.
For main courses, try the sandwiches at Bikes, Beans & Bordeaux Cafe or sushi at Kadence. And when you're ready for a good brew or spirits, head to Redlight Redlight Beer Parlour or Stardust Video and Coffee, the latter of which boasts an impressive Scotch collection.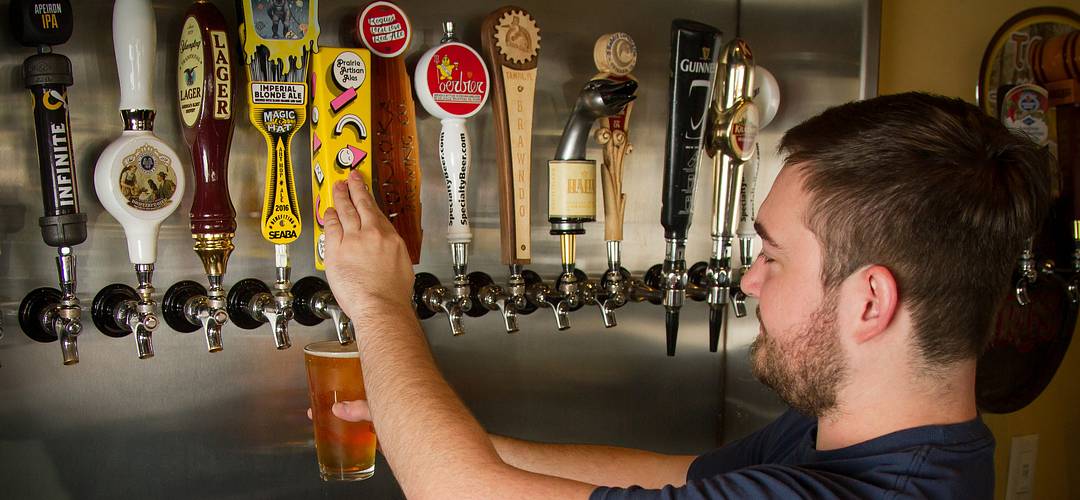 Curry Ford West and the Hourglass District
Curry Ford West is the newest member of Orlando Main Streets. Although the adjacent Hourglass District isn't officially accredited yet, it's another up-and-coming area that foodies and beer connoisseurs will adore. Both run along Curry Ford Road and are about 15 minutes from the city's core.
The Hourglass District has its own appropriately named brewery: Hourglass Brewing. You can also get a drink at Claddagh Cottage Irish Pub, while the district's food options include F&D Woodfired Italian Kitchen, Le Ky Patisserie, Leguminati and Tamale Co.
You'll find a vast collection of beer in Curry Ford West, too, both locally brewed and from around the world, at venues like Roque Pub and Pipers Bar & Grill. Meanwhile, this district's restaurants bring international flare to the table, encompassing Cuban, Greek, Irish, Italian, Lebanese and Mexican cuisine — not to mention some of the best pizza in Orlando courtesy of Pizza Bruno.
Gateway Orlando
This district stretches northward on Semoran Boulevard from Orlando International Airport, making it the primary route for visitors going to downtown Orlando or University of Central Florida. It's also a melting pot of cultures and cuisines with lots of Hispanic and Latino character. The area has numerous restaurants, nightspots and retailers, including notables such as Mecatos Bakery, Bonchon Orlando, Castle Church Brewing, High Tide Harry's and Napoli Italian Pizzeria.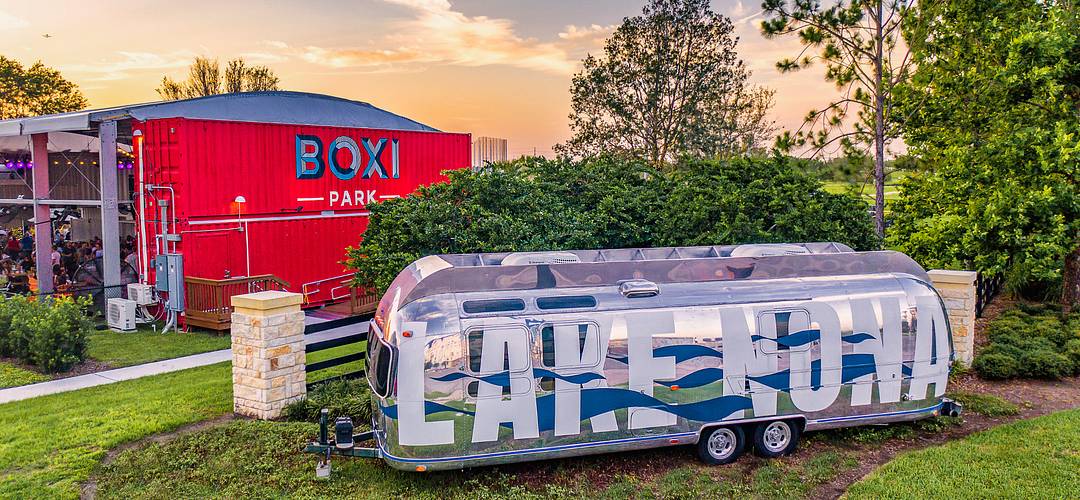 Lake Nona
Although this ever-expanding, affluent neighborhood isn't part of the Orlando Main Streets program, we're of the opinion that it should be. Located 15 minutes from Orlando International Airport and 25 minutes from downtown Orlando — but still inside Orlando city limits — it offers superb dining and recreational activities, as well as some of the region's most gorgeous scenery.
Learn more: Lake Nona
Better still, many of the top reasons to visit this area can be found in and around the intersection of its main thoroughfares, Lake Nona Boulevard and Tavistock Lakes Boulevard. Here, you'll find chef-driven restaurants like Canvas Restaurant & Market and Chroma Modern Bar + Kitchen. More great food, plus volleyball, live entertainment, a playground, dog park and more, can be enjoyed at Boxi Park, a unique venue where structures are made from recycled shipping containers.
Learn more: Lake Nona Virtual Tour
Just a short drive away, Nona Adventure Park encompasses a floating aqua park, a cable park for wakeboarding and waterskiing, a climbing tower, and a ropes course, plus a pro shop and bistro. When you're ready to hit the links, secure a tee time at Lake Nona Golf & Country Club. Or, enjoy a new spin on the sport at Drive Shack Orlando, which turns golf into fun games like Monster Hunt and the blackjack-influenced ShackJack.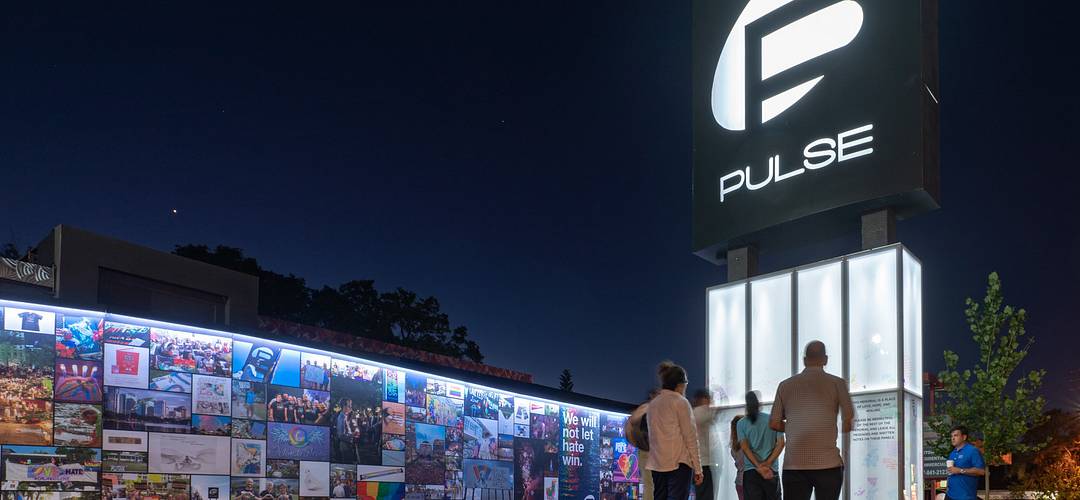 SoDo
As its name implies, this increasingly lively district is on the south end of downtown. It boasts one of Orlando's most acclaimed, longest running restaurants, Le Coq au Vin, which is a must-visit for connoisseurs of French cuisine.
More delicious fare can be had at Brick & Fire Pizza, The Habit Burger Grill, Mediterranean Blue, Numero Uno Cuban Cuisine, Peach Valley Cafe, SoDo Sushi Grill and Sugar Divas Cakery. For nightlife, try Ash Taproom, Orlando Brewing (Orlando's oldest microbrewery), Rockpit Brewing and Swirlery Wine Bar. You can get your shop on in SoDo, too, with options like Freshfields Farm, FYND Fashion, Fleet Feet and Foreign Accents.
SoDo is also home to the Pulse Interim Memorial. Located on the site of the former Pulse nightclub, this temporary memorial is dedicated to a hopeful future where all people will be free to live their own truths. Free to visit, it's open daily from 7:30 a.m. to 9 p.m., with extended hours during Pulse Memorial Week and select holidays.