Free Things to Do
Orlando isn't just the most visited tourism destination in the United States. Thanks to a wealth of unique experiences that don't cost a penny and other ways to save, we're also the No. 1 most affordable vacation destination among top U.S. cities as ranked by USA Today! Here's your guide to free activities throughout the area for kids and adults alike, including opera, boat rides, outdoor adventures, arts and culture, and much more.
Looking for more value in Orlando? Stop by our Official Visitor Center, conveniently located on International Drive close to SeaWorld® Orlando and Universal Orlando Resort. In addition to getting special discounts, offers and free planning resources, you can enjoy immersion into some of our top attractions, fun photo opportunities and other features. It's the best way to unlock Orlando!
---
---
Free Family Fun in Orlando
Featuring free admission and free, covered parking, this dining, shopping and entertainment district at Walt Disney World® Resort invites you to enjoy remarkable architecture, natural beauty and free family fun that includes live performances and other entertaining interludes. For instance, kids can build as many LEGO figures as they want at The LEGO Store, and the whole gang can hop on the free ferries that travel to the Magic Kingdom® Theme Park, Epcot® and Disney's Hollywood Studios® — even if you don't have passes to those theme parks!
Learn more: Discount Tickets to Walt Disney World Resort
Located within walking distance of Epcot and Disney's Hollywood Studios, and featuring free admission, this area will transport you to charming, turn-of-the-20th-century Atlantic City. As you stroll along a Coney Island-style boardwalk, take in free evening entertainment that includes jugglers, comedians and even fire-eaters. Like Disney Springs, it's connected to Disney's complimentary ferry system.
Parking is free after 6 p.m. at Universal Orlando Resort's 30-acre entertainment complex, which features restaurants, nightclubs, shopping and more. Free activities here include dance parties set to live DJ sets, cooling splash areas for kids, and water taxis that travel between CityWalk and Universal's theme parks, including Universal Studios Florida, Universal's Islands of Adventure and Universal's Volcano Bay.
Learn more: Discount Tickets to Universal Orlando Resort
Get a feel for Florida communities of yesteryear, complete with authentic architecture and distinctive storefronts, at this free attraction in Kissimmee, just minutes from Walt Disney World. In addition to paid attractions, dining and shopping, it has a robust schedule of free events featuring classic car shows and live entertainment.
Celebration Town Center
Located less than 15 minutes from Walt Disney World, Celebration is a master-planned community dreamed up by Walt Disney himself. Perfect for relaxation and strolling, the town's central shopping, dining and entertainment hub also features free, family-focused events all year long, such as exotic car shows and a special holiday celebration with faux snow.
---
---
Free Outdoor Adventures in Orlando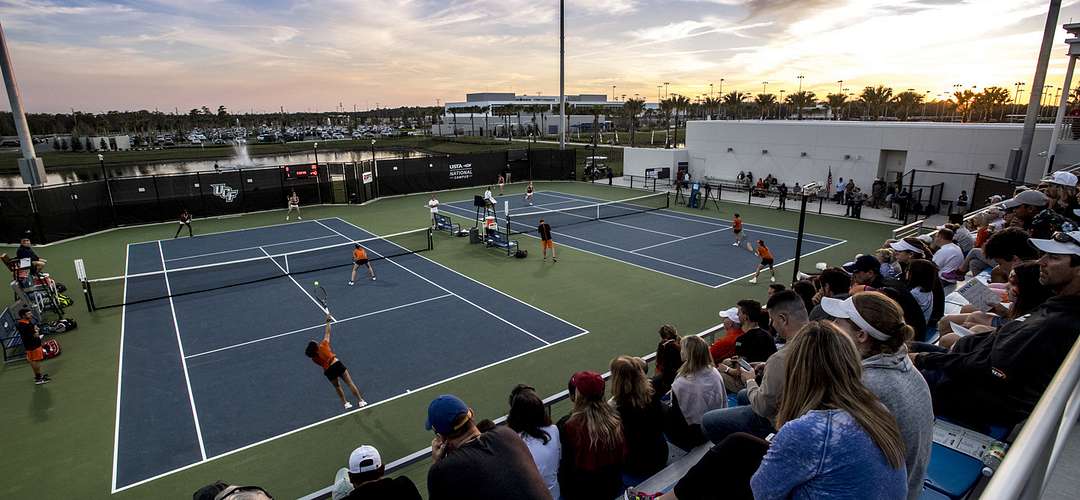 The USTA National Campus in Lake Nona, about 20 minutes from Orlando International Airport, offers an exciting way to enjoy tennis with top-notch facilities, a wide range of events that are free to attend, and 100 fully lit tennis courts. What's more, the 60- and 30-foot courts at the Nemours Family Zone are free for all ages to play, but pre-registration is required.
West Orange Trail
This 20.8-mile paved trail runs from Winter Garden near Walt Disney World to Apopka, approximately 30 minutes north of downtown Orlando. Hiking and biking is free, and the trail also features playground equipment and other amenities. If you didn't bring bicycles with you, you can rent them from West Orange Trail Bikes & Blades Co., which offers delivery to area hotels.
Every day, Orlando's largest premium winery offers free tours with tastings. Lasting about 45 minutes, including a 15-minute video presentation, the tours take you through the production area and provide a view of the 80 acres of vineyards. Lakeridge Winery also hosts free summer and winter music series, as well as a free open house during the holidays. They're in Clermont, about 35 minutes west of downtown Orlando.
Wekiva Island
About 25 minutes north of downtown Orlando in Longwood, this amenity-loaded park is free to enter on weekdays, and just $1 on weekends and holidays. The centerpiece is the Wekiva River, which is perfect for swimming with water that's a constant 72 degrees throughout the year. Volleyball courts are free to play, and there's an option to rent canoes, kayaks and paddleboards.
Parks, Gardens & Forests
The Orlando area is home to numerous parks, state forests and gorgeous gardens with free entry. In downtown Orlando, for instance, the 43-acre Lake Eola Park offers relaxation, concerts and events, and even outdoor yoga on Sunday mornings.
Close to SeaWorld Orlando and Universal Orlando, Dr. P. Phillips Community Park features a splash pad and a nature trail. And 20 minutes east of downtown Orlando, Blanchard Park has an 8.1-mile paved road for bicycling, running, rollerblading and walking, as well as fishing spots and playground equipment.
About an hour and a half north of downtown Orlando, Ocala National Forest is home to the world's largest contiguous sand pine scrub forest. You can enjoy activities such as swimming, picnicking, fishing and even hunting, although you'll need a permit for the latter. And 25 minutes east of downtown, the 80-acre University of Central Florida Arboretum offers biking and self-guided tours through more than 600 plant species.
In Winter Park, about 25 minutes from downtown Orlando, Mead Botanical Garden features scheduled hikes and educational activities. Nearby, Kraft Azalea Garden is great for picnicking, hiking, and fishing. Last but not least, Harry P. Leu Gardens near downtown has free admission on the first Monday in June, July, August and September.
Farmers Markets
If you want to sample some local flavor, look into out free farmers markets. Held in the aforementioned Lake Eola Park, the Orlando Farmers Market is held on Sundays. On Saturdays, you can take in the Winter Garden Farmers Market close to Disney, as well as the Winter Park Farmers' Market.
---
---
Free Nightlife in Orlando
Every evening, this posh resort hosts Musica della Notte, aka Music of the Night. Starting at sunset, the free event features traditional opera, upbeat melodies and singular blend of pop music and opera appropriately called popera. Portofino Bay is also one of the stops at Universal Orlando's free water taxi service, which you can catch from Universal CityWalk.
This entertainment, dining and shopping hub is home to The Wheel: the 400-foot-tall observation wheel. It's one of Orlando's best spots for selfies, and entry to the complex is always free. Hang out on the central green to watch The Wheel's nightly lighting, or just kick back, relax and enjoy some people-watching after exploring International Drive.
Movie Nights
Orlando has two ways to see free nighttime movies under the stars. At downtown Orlando's Lake Eola Park, Movieola, takes place on the last Friday of the month from April through August. Showcasing family-friendly films, the event begins at 6 p.m., with the movie starting around 8:15, and you're welcome to bring blankets, snacks and leashed pets.
On the second Thursday of each month, the city of Winter Park partners with Maitland's Enzian Theater to host Popcorn Flicks in the Park. Held in the charming community's Central Park, the movies are suitable for all ages and begin at sunset. Feel free to bring snacks, non-alcoholic beverages and blankets.
Tours at Orlando Brewing
You can tour Orlando's original craft brewery for free starting at 6 p.m., Monday through Saturday. Tickets are available on a first-come, first-served basis, and parking is free. The brewery is next to downtown Orlando's Amtrak train station.
---
---
Arts & Culture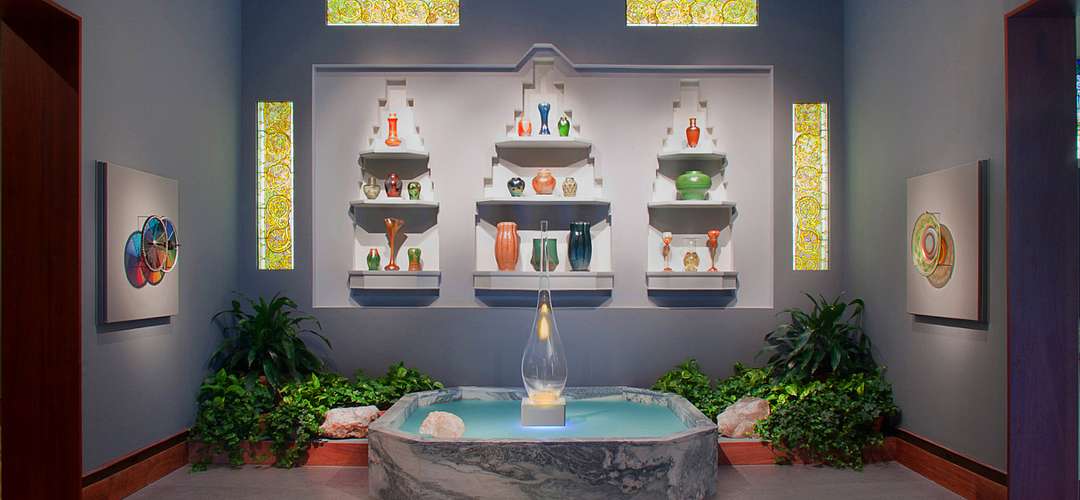 Located in Winter Park, this museum hosts the world's most comprehensive collection of works by Louis Comfort Tiffany, including lamps, glasswork, pottery and jewelry. The museum is open to the public at no charge on select holidays and on Friday from 4 – 8 p.m., November through April.
Located on the campus of Rollins College in Winter Park, this museum features one of the oldest and most distinguished collections in Florida, with more than 5,000 artistic objects ranging from the ancient to modern periods.
CityArts Factory
This downtown Orlando venue is home to four separate and unique art galleries. Admission is free Tuesday through Saturday from 11 a.m. to 6 p.m.
Music at the Casa
Casa Feliz, a restored Spanish home and museum in Winter Park, hosts live music performances on Sunday afternoons from noon to 3 p.m. The event is free to the public, and children are welcome.
Zora Neale Hurston National Museum of Fine Arts
This museum is in the community of Eatonville — the oldest incorporated African-American municipality in the U.S., and the hometown of its titular historic author. It provides a place where the public can view the works of artists from African descent while celebrating the life and works of the famous novelist. It also sponsors the annual Zora! Festival. Eatonville is approximately 25 minutes north of downtown Orlando.
Winter Park History Museum
Located in the city's historic Farmers' Market building, this venue houses a photo timeline of Winter Park's history, as well as a revolving lineup of themed exhibits. A walking tour of the city that showcases 20 sites is also available, including a free audio-tour CD, a CD player and a map that can be checked out for the day.
Greenwood Cemetery
Featuring 100 acres of beautiful sculptures and rich history, this cemetery near downtown Orlando serves as the final resting place for the city's most notable historic figures. It also hosts The Moonlight Walking Tour on select nights throughout the year. Attendees are invited on a 4-mile stroll through the cemetery, which is particularly atmospheric after dark. Tickets are free but require advance reservations.
Holocaust Memorial Resource & Education Center of Florida
Located in Maitland, about 25 minutes north of downtown Orlando, this facility presents a historical overview of the Holocaust and serves as a memorial to the victims. The display consists of 12 sections, each focusing on a major theme from the Holocaust with photographs, text, artifacts, art, short films and local survivor testimonies.
---
---