Discover 10 ways to create the most memorable Orlando vacation experiences with grandkids.
---
Orlando isn't just the most visited destination in the U.S. — it's also a place where families can connect in a meaningful way and create lifelong memories in the process. With an activity for everyone from babies to 90-year-olds, Orlando is also the perfect fit for a "gramping" vacation, where the grandparents take the kids and leave the parents at home.
From becoming a "fairy grandparent" by making a grandchild's princess dreams come true, to the adrenaline rush from a ride on a classic wooden roller coaster, Orlando is full of special experiences that will both impress your grandkids and give you the opportunity to relive your own childhood, creating lasting bonds that you'll all treasure for years to come!
Activities for Grandparents and Grandchildren at Orlando Theme Parks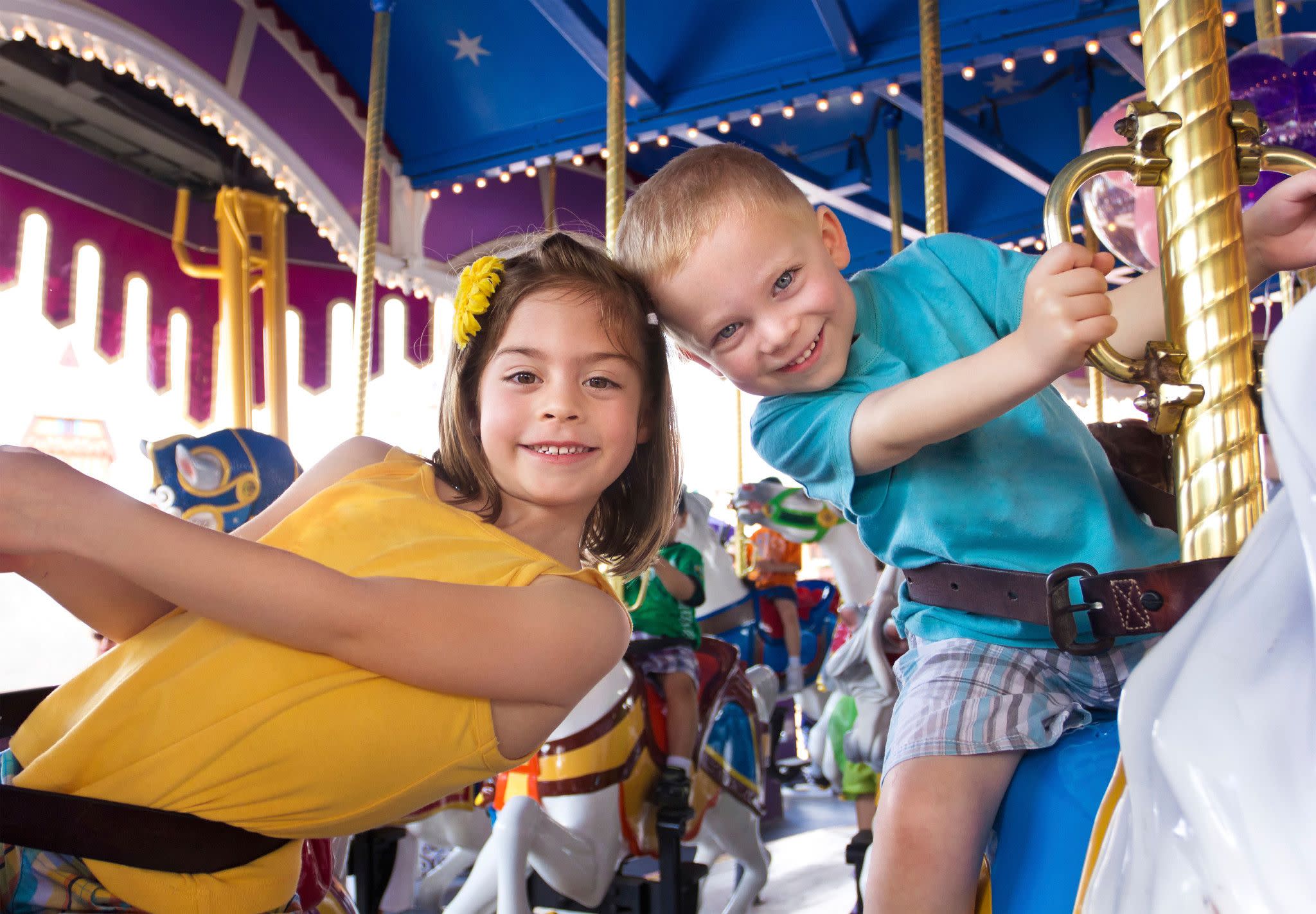 Grandparents Can Enjoy Shared Experiences With Their Grandkids at Orlando's Theme Parks
Magical Makeovers at Bibbidi Bobbidi Boutique at Walt Disney World® Resort
"Fairy grandparents" can watch their grandchild transform into a shining knight or Disney Princess with a makeover at Bibbidi Bobbidi Boutique at Magic Kingdom® Park or Disney Springs® at Walt Disney World® Resort. Nothing is more magical than becoming part of a fairytale and sharing that unforgettable moment.
Learn more: Discount Tickets to Walt Disney World Resort
Wizarding Wands at Ollivanders™ at Universal Orlando Resort
Ollivanders™ at The Wizarding World of Harry Potter™ at Universal Orlando Resort is a can't-miss destination for any Potterhead grandchild. Here, they can participate in a wand-selection ceremony where the wand truly chooses the wizard. Receiving that first wand is a pivotal moment in any young wizard's life, giving you and your grandkids an experience to treasure.
Learn more: Discount Tickets to Universal Orlando Resort
Precious Penguins and Sesame Street at SeaWorld® Orlando
You can take your grandkids all the way to the arctic with SeaWorld® Orlando's Penguin Encounter experience, where you can meet, hold and pet new flippered friends together. At the end, you and your grandkids can take a keepsake photo with their favorite penguin, memorializing the arctic adventure you've shared. The kids are also sure to love the park's all-new Sesame Street Land™, among other kid-friendly attractions.
Learn more: Discount Tickets to SeaWorld Orlando
Be Kids Together at LEGOLAND® Florida Resort
It's easy to build a perfect day of family fun at LEGOLAND® Florida Resort, where all the rides are designed with kids in mind — but that doesn't mean they're not fun for adults, too! From the park's latest and greatest attractions at THE LEGO® MOVIE™ WORLD, to quiet time at Cypress Gardens, to fun for the youngest ones at DUPLO® Valley, it's easy for you and your grandkids to enjoy being young at LEGOLAND Florida.
Learn more: Discount Tickets to LEGOLAND Florida Resort
Activities for Grandparents and Grandchildren Throughout Orlando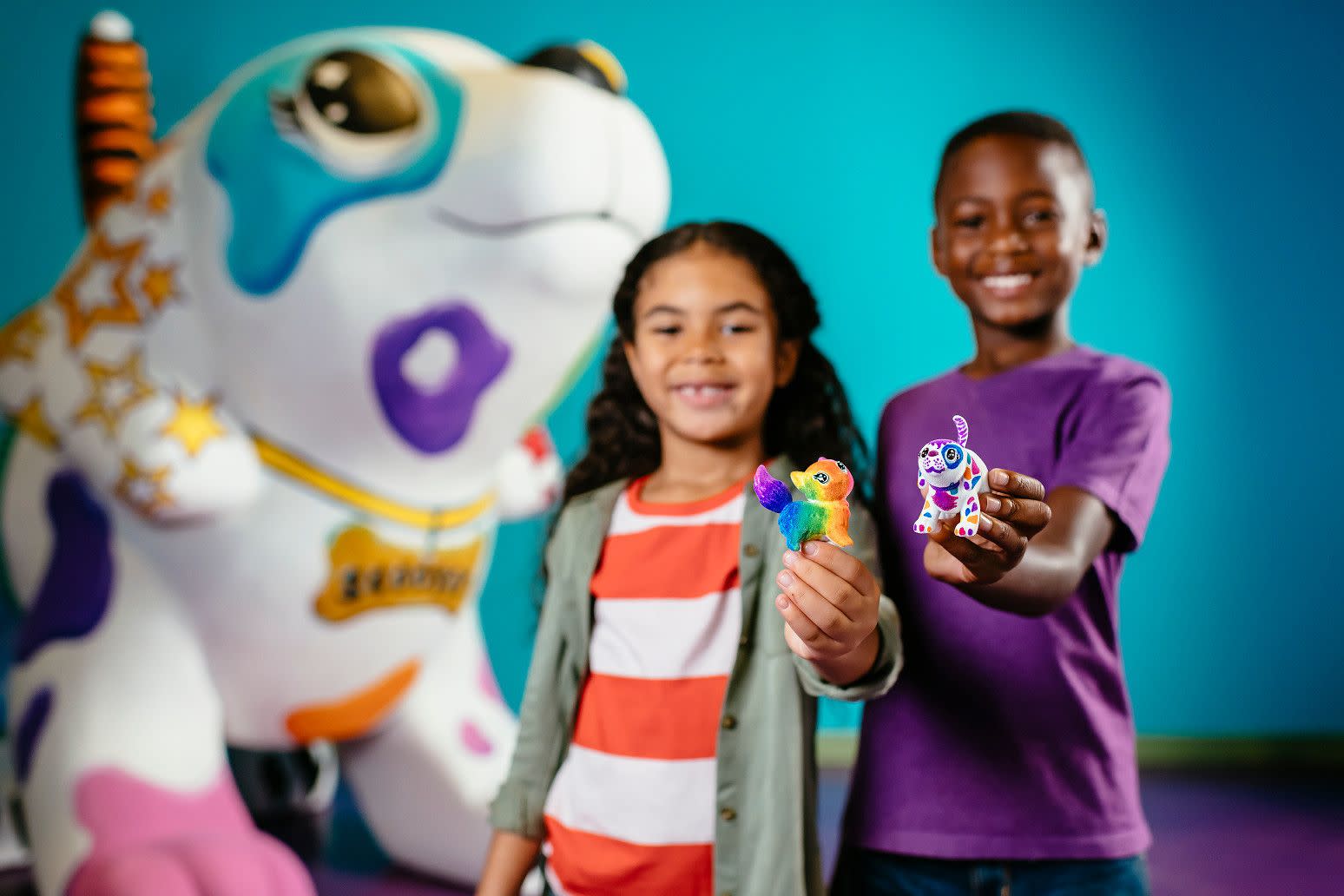 Crayola Experience in Orlando
Full-Color Creativity at Crayola Experience
Art comes alive at Crayola Experience, located at The Florida Mall®. You and your grandkids can design a custom crayon together, creating a unique color and color name that's just for you. Then, create a personalized coloring sheet at a special photo booth. Long after the trip is over, your grandchildren will remember the fun you had every time they color.
Learn more: Discount Tickets to Crayola Experience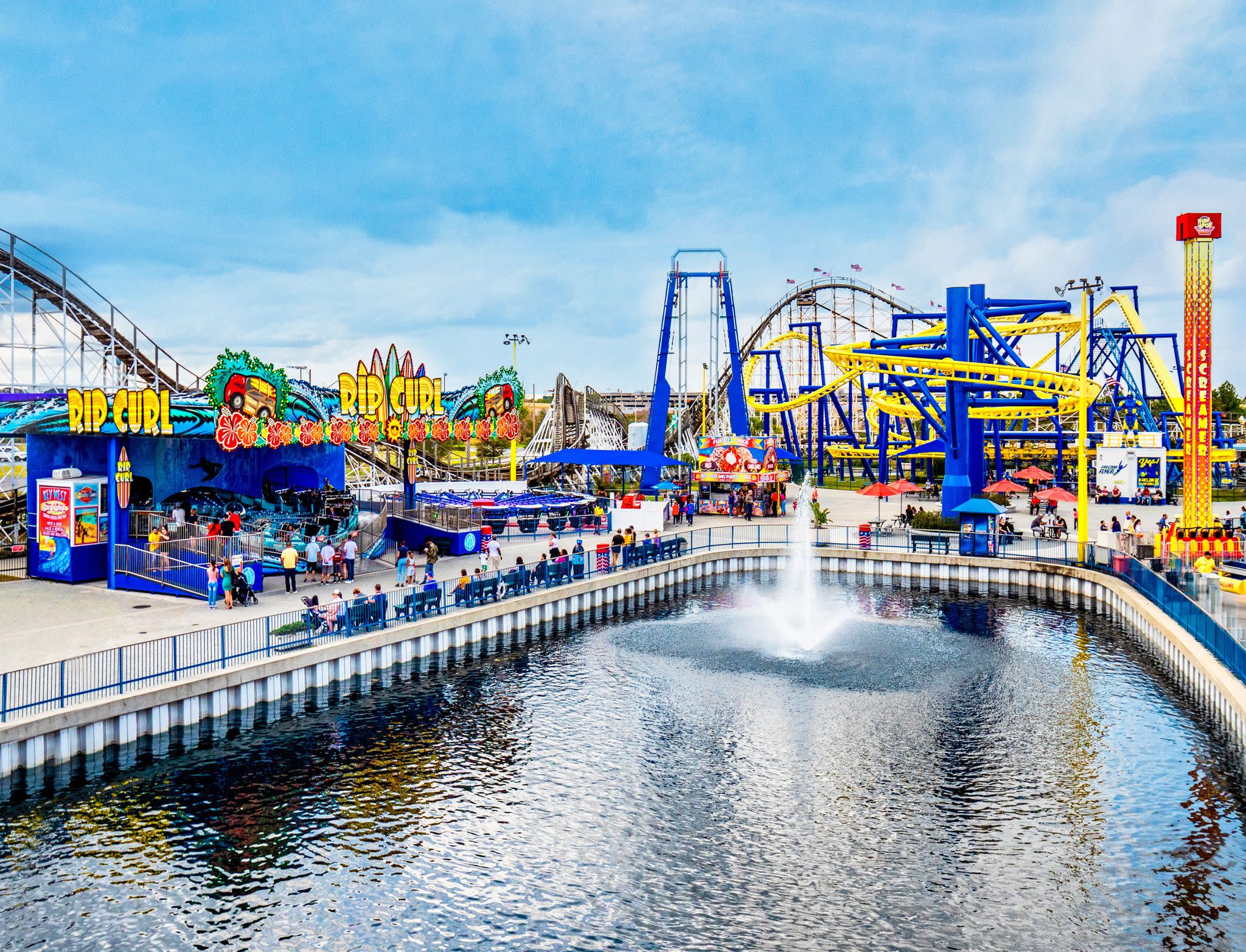 Fun Spot America in Orlando
Classic Amusements at Fun Spot America
Relive classic amusement park memories at Fun Spot America, which has locations on International Drive in Orlando and in Kissimmee close to Walt Disney World Resort. Filled with wooden roller coasters, bumper cars and a two-story carousel, this park invites you to enjoy childhood theme park memories again, only this time with your grandchildren. Plus, Fun Spot's go-kart tracks set up grandparent vs. grandchild in an epic race. Or, zoom together in a two-seater kart, perfect for fulfilling that shared need for speed.
Learn more: Discount Tickets to Fun Spot America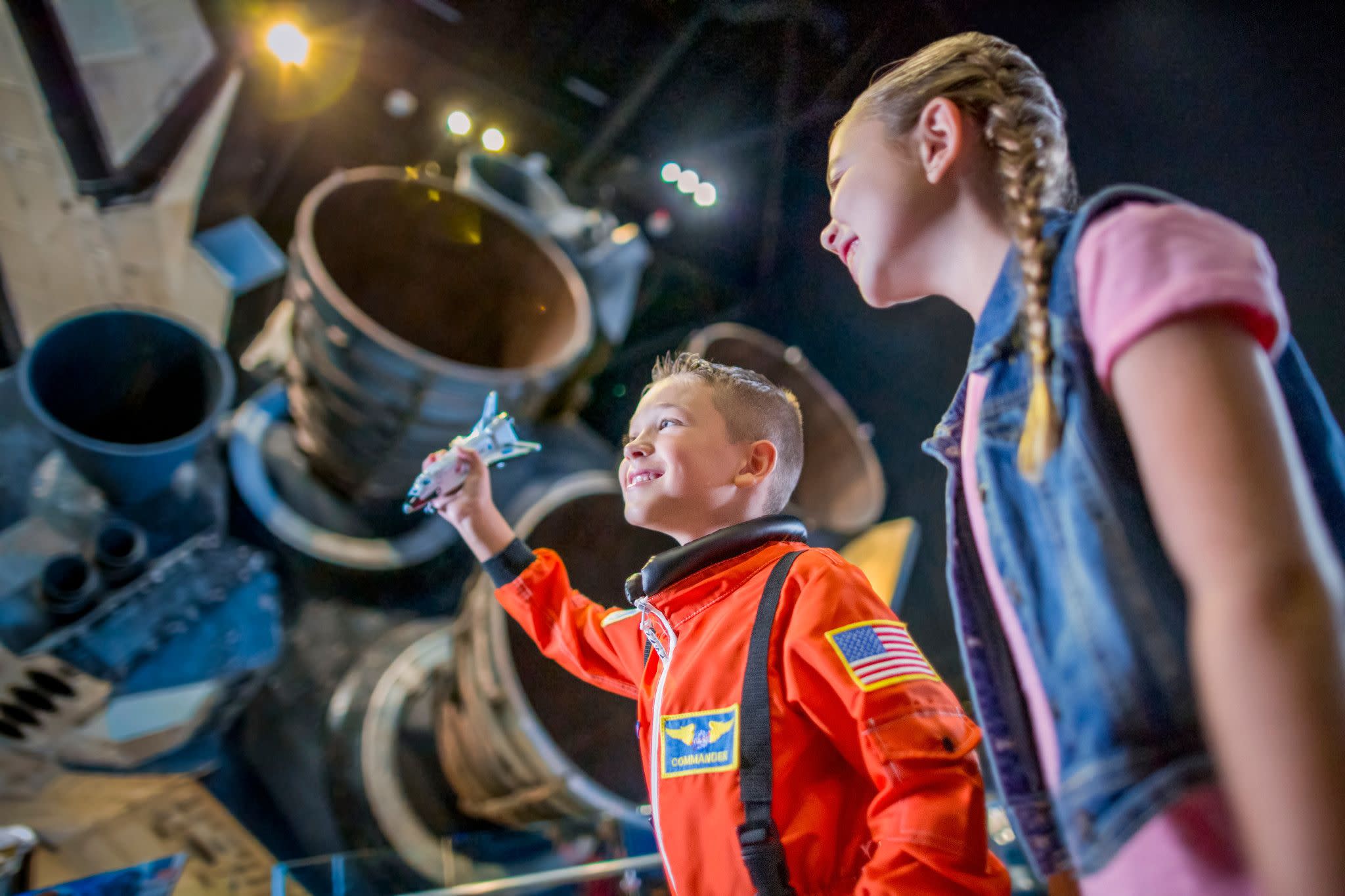 Kennedy Space Center Visitor Complex Near Orlando
Shoot for the Stars at Kennedy Space Center Visitor Complex
Combine your memories of history and your grandkids' ideas for the future at Kennedy Space Center Visitor Complex, located on Florida's east coast about an hour from downtown Orlando. For children, so much of NASA and space travel are just facts in a textbook. You can show them the Space Shuttle Atlantis and share what you remember living through, like Apollo 11 and the Mars Rover, for a meaningful, out-of-this-world trip.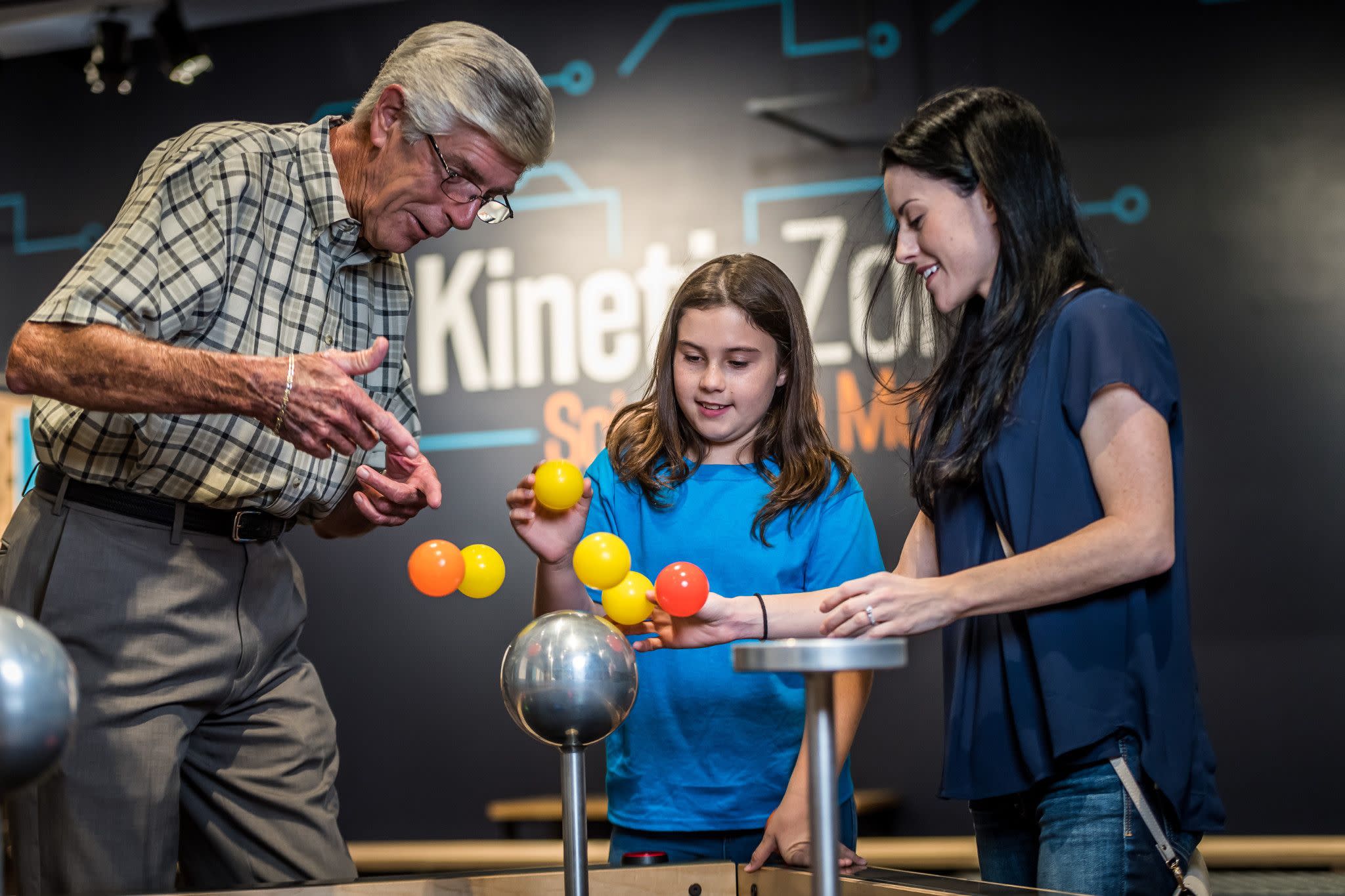 Orlando Science Center (Photo: Roberto Gonzalez)
Learning and Laughter at Orlando Science Center
Discover something new together at Orlando Science Center by making memories as you dig for dinosaur bones or brave the strong winds of a hurricane. At the "Hive: A Makerspace" exhibit, grandkids can enjoy building whacky inventions that they can bring home as a keepsake. This visit might just inspire a lifetime love of science in your grandchild! Orlando Science Center is located in Loch Haven Cultural Park, about 10 minutes north of downtown Orlando.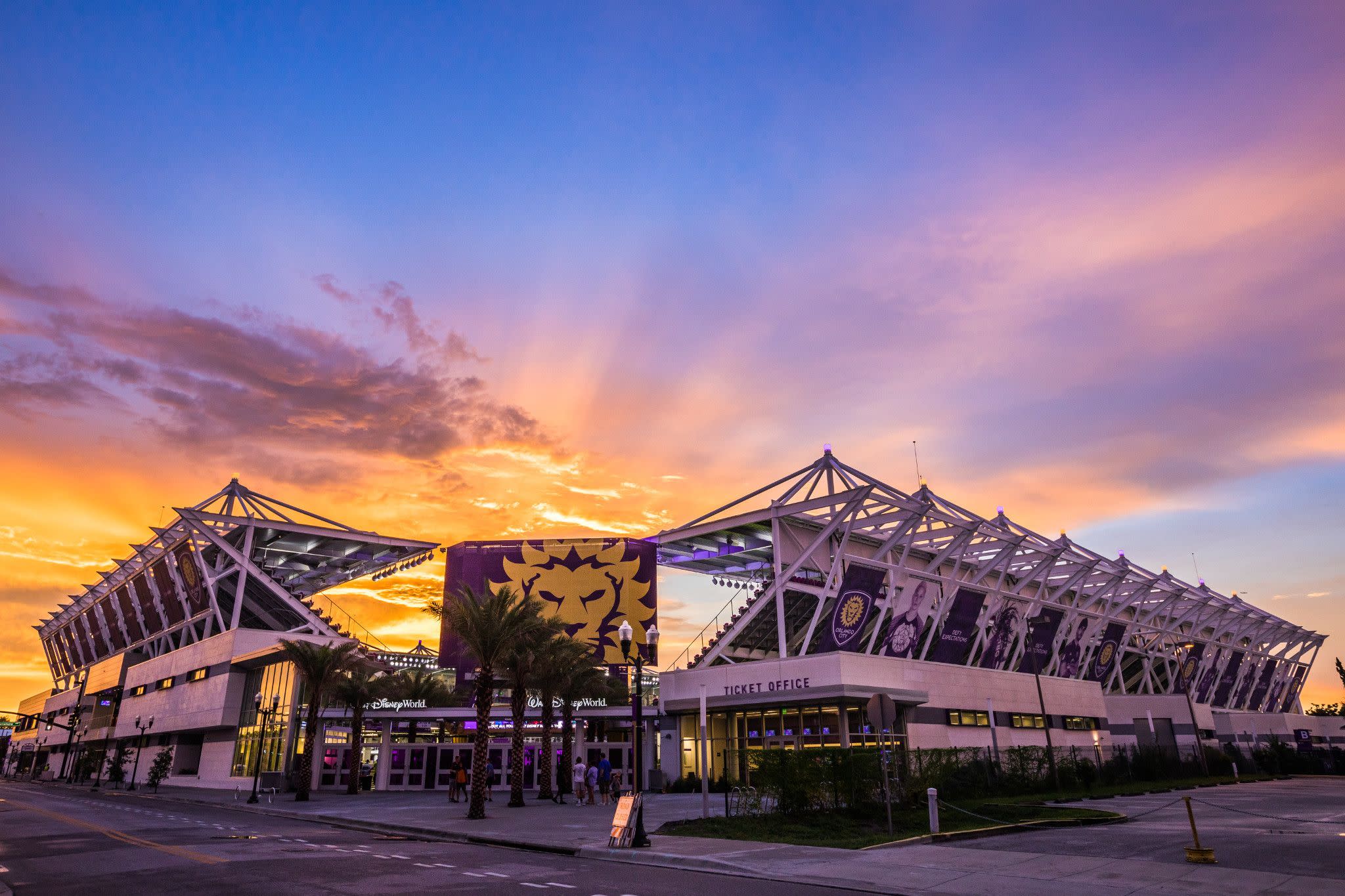 Exploria Stadium in Orlando
Win With Orlando Sports
Pass on the love of sports to your grandchildren with Orlando's sports offerings. Teach grandkids the tips and tricks of golf at Topgolf Orlando or Drive Shack, showing them how to hold a club and drive a ball across the green. You can also attend professional sporting events at Exploria Stadium, the Amway Center and Camping World Stadium, home to the MLS' Orlando City Soccer Club and NWSL's Orlando City Pride, the NBA's Orlando Magic and ECHL's Orlando Solar Bears, and high-profile NCAA bowl games and the NFL Pro Bowl, respectively. Teach the kids about the rules of the game, get matching jerseys and make precious memories sitting side-by-side in a crowded stadium, cheering at the top of your lungs.
Learn more: Discount Orlando Magic Game Tickets