How to Plan an Orlando Reunion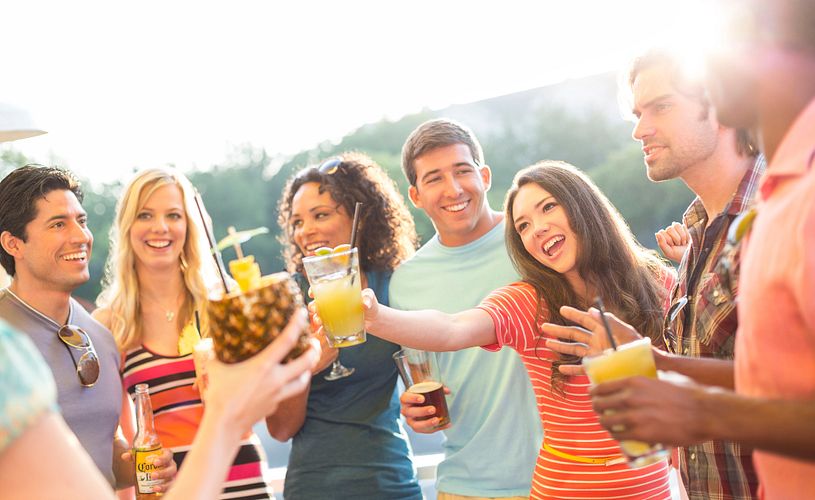 Planning a reunion or group vacation can be an overwhelming task, particularly if you've never done it before. There are hotel rooms to reserve, activities to organize, transportation to oversee, and everyone has a million questions for you about the destination.
When you plan a reunion in Orlando, there's no need to stress. Visit Orlando offers a variety of complimentary services to make your group's vacation a success, and to make you look like a party planning pro!
Getting started is easy! Just give some thought to the following questions and suggested timeline, then e-mail us at: reunions@visitorlando.com with as much information about your group's needs as possible. Don't forget to provide your name and phone number as well. We will be happy to answer any questions you may have about planning a family reunion or group getaway to Orlando!
At Least Six Months to One Year in Advance:
When would you like to hold your reunion and how long will you stay?
If possible, you may also want to choose a back-up date as well. If you've chosen a week that a large convention is in town, you may not be able to book your desired hotel at your preferred rates.
How many people will be coming and how many rooms will you need?
We'll need this information in order to find accommodations for the whole group at the same place. Many hotels will reserve a block of rooms for your event for a limited period of time, and an estimated room count is essential.
What is your budget or price range for lodging?
With more than 113,000 hotel rooms in Orlando, your budget is a great starting point to finding you the ideal property. You may also want to consider the type of lodging. In addition to hotels, suites, motels and resorts, Orlando also has a number of rental villas and pool homes that can comfortably accommodate large families or groups.
Two Months in Advance:
Would you like to provide goodie bags for your guests?
We'll contact local organizations including theme parks and attractions, shopping centers, restaurants and dinner theatres on your behalf, and they may choose to send you brochures or discount coupons to include in your bags. If you need bags, we also offer Orlando 'green' or recyclable bags for purchase.
Would you like to plan a special lunch or dinner for your group?
We can provide you with restaurant options, many with private or semi-private space, as well as options for hotel banquet facilities. We'll do our best to find something within your budget that comfortably accommodates the needs of your group. If a barbecue or picnic is more your style, we can provide you with a list of beautiful city and state parks.
What would you like to do while you're here?
With more than 95 attractions, there's something for every age and interest in Orlando. Many of the theme parks and other attractions provide discounts for groups, and we can put you in touch with the group sales offices at each. If your family is interested in golfing, Central Florida's 168 beautiful golf courses cater to all skill levels. For some ideas about what to do outside the theme parks, including the arts, culture and natural beauty of Orlando, take a look at our one-day sample itineraries.
Does your group want to know more about what Orlando has to offer, before they get here?
We can build a customized Orlando Web site for you and your guests. It will provide everything they need to know about Orlando, including the weather, what there is to see and do, a calendar of events, area maps, and more. We can also include your reunion agenda! To view a sample Web site, click here.
One Month in Advance:
Will your group need a bus or van, a driver, rental cars, or other ground transportation?
We can put you in contact with our member transportation companies.
Would you like to capture your special time together with a professional video, group photo or a series of snapshots taken throughout your reunion?
We'll be happy to put you in touch with member photographers who can capture your precious family memories on film or video.
Can't imagine having a reunion without those crazy matching T-shirts, buttons or tote bags?
Just say the word, and we'll hook you up with our members who specialize in promotional items.
Do any members of your group require special assistance such as childcare or need to rent equipment such as wheelchairs, cribs, strollers, high chairs, etc?
Several reputable Orlando companies provide childcare for visitors. You can also rent medical equipment and a variety of childcare items and have them delivered right to your hotel. We'll be happy to put you in touch with these members, as well.
Do you need to rent equipment such as tents, tables and chairs, etc. or are you looking for a florist or decorator to help make your event memorable?
Once again, we'll be happy to put you in touch with our member businesses that provide these services.
Two Weeks in Advance:
Are your guests asking for written information about Orlando?
Not only will you receive a copy of the "Orlando Official Visitors Guide" for your own use, we'll be happy to supply you with a copy for each of your guests. You can include these in your goodie bags or pass them out at your registration area. We will be happy to deliver these directly to your hotel, at no charge to you.
One Week in Advance:
Pull out your sunglasses, sunscreen and warm-weather clothes, pack your bags and get ready to enjoy a fantastic, flawless family reunion in Orlando!