Discover Orlando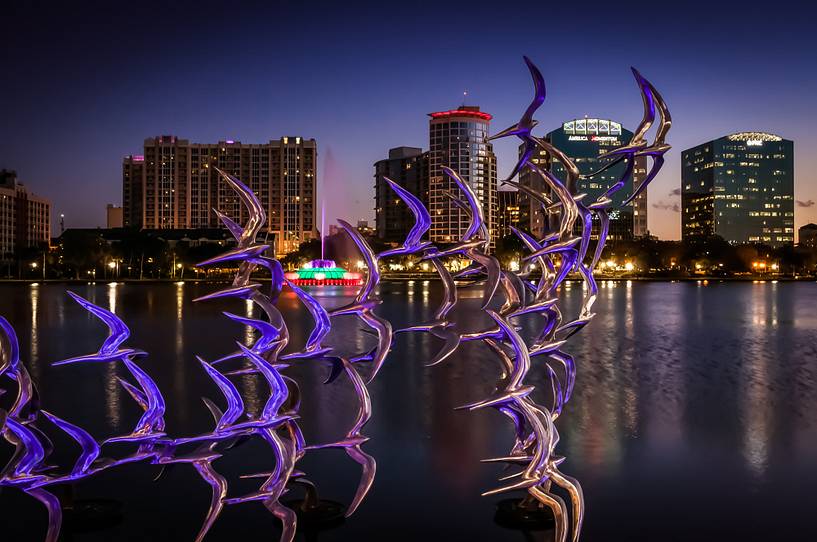 Picture your perfect vacation. Maybe it involves nonstop family fun. Perhaps you're more interested in being pampered at a luxury resort, or enjoying an endless array of epicurean delights. You might even prefer getting back to nature in the great outdoors, dancing the night away, shopping till you drop, golfing on gorgeous courses … or discovering the thrill of your life at world-famous theme parks and attractions.
If you find it difficult to choose from these options, good news: These and other unforgettable experiences are all waiting for you in Orlando!
The following guides are your key to unlocking everything we have in store for you. Need more help planning the perfect Orlando vacation? Connect online with our Live Chat representatives, or call us at 407-363-5872. Once you're in town, stop by our Official Visitor Center, located in the heart of our tourism district, for expert advice, free resources and immersion into our top attractions. Then, get ready to discover Orlando!

Orlando Breweries
Love beer? Then you're going to love the craft brewery scene in Orlando, including several options in our tourism district. Orlando Breweries
International Drive
Attractions, dining, nightlife, hotels, and resorts, as well as world-class shopping are all to be found here! Discover Orlando: International Drive

Orlando for Adults
Traveling without kids or have a babysitter? Then you're free to experience everything Orlando has in store for adults, including attractions, dining, relaxation and more. Find Tips for Adult Visitors

Orlando With Kids
Your guide to unforgettable experiences for younger visitors and families traveling with them. Kid Activities in Orlando

Spas
Whether it's a quick rubdown or a head-to-toe rejuvenation, find your inner (and outer!) glow at one of Orlando's award-winning spas. Orlando Spas
Weddings
Whether you want an intimate lakeside vow renewal or a Disney dream wedding, the City Beautiful is the perfect setting for a nuptial celebration. Weddings in Orlando