Visit Orlando's
Insights Luncheon
Thursday, August 24, 2023
Disney's Coronado Springs Resort
1000 West Buena Vista Drive
Lake Buena Vista, FL 32830-1000
Schedule
| | | |
| --- | --- | --- |
| Time | Event | Location |
| 9 am - 12 pm | Registration | Coronado Ballroom Foyer |
| 10 am - 11:15am | General Session | Coronado Ballroom |
| 11:15 am - 12 pm | Networking | Coronado Ballroom Foyer |
| 12 pm - 1:30 pm | Insights Luncheon | Coronado Ballroom |
SPEAKERS & PROGRAM:
MORNING GENERAL SESSION
Industry Intel + Essential Updates
10:00 – 11:15 am
Gain the insights you need to know to plan for future business. Stan Rubins will briefly highlight legal and legislative issues affecting the industry. Mike Waterman will provide an analysis of the major factors shaping the meetings and convention industry and share a forecast for the year to come. Danielle Hollander will give an overview of Orlando's leisure travel and tourism performance so far in 2023, and the outlook for the rest of the year. They will also provide Visit Orlando's plans to drive visitation and provide a peek into 2024 focusing on key shifts/trends impacting the travel industry.
Stan Rubins
Mike Waterman
Danielle Hollander
Senior Corporate Counsel &
Vice President of External Affairs
Visit Orlando
Chief Sales Officer
Visit Orlando
Chief Marketing Officer
Visit Orlando
INSIGHTS LUNCHEON
12:00 – 1:30 pm
Keynote: Crossing the Generational Workforce Divide: Unexpected Insights to Bridge Generations in Hospitality Today

Jason Dorsey
President – The Center for Generational Kinetics
Keynote Description:
Have you noticed it is challenging to understand, connect with, employ, and develop emerging generations in the workforce? You're not alone. The youngest generation, Gen Z, is now up to age 26! They are very different from previous generations and are now the fastest-growing generation in the workforce. At the same time, the hospitality and experience workforce across Orlando needs to retain, engage, and bridge every other generation, too. This is tough for even the most experienced leaders.
In this high-energy, interactive presentation, acclaimed speaker and generations researcher Jason Dorsey will share new insights into Gen Z and each generation along with practical strategies you can use right away. You may have seen Jason on 60 Minutes, The Today Show, or over 200 other TV shows. He is the author of the bestselling book, Zconomy: How Gen Z Will Change the Future of Work and What To Do About It.
Jason is passionate about separating myth from truth through data when it comes to generations and unlocking potential in the workforce. He is the President and Lead Researcher at The Center for Generational Kinetics, a generational research and strategy firm. He's also proud to share the positive impact Greater Orlando has had on him, his work, and his family! 
This is an inspiring, practical presentation that you'll be able to use immediately.
To learn more about Jason Dorsey and get a sneak peek of his unique Gen Z research and generations presentations, visit: www.JasonDorsey.com
Influencer Panel
Inga Lam – Host of BuzzfeedTasty Feature for AAPI Month
Inga is an Asian Influencer and Content Creator, showcasing food, travel and culture.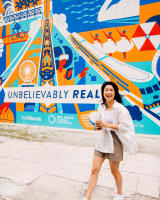 Fernanda Romero – Host of "Travel Conmigo" Video Series for US Hispanic segment
Fernanda is a Mexican Actress, Model and Influencer, whose video series showcases Orlando's unique experiences.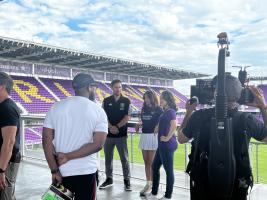 Regine & Blaise – Stars of The Wanderer Orlando by Tripadvisor
Regine & Blaise are actors from NYC and hosts of the 30-min episode of Tripadvisor's The Wanderer Orlando, streaming on Amazon Prime Video.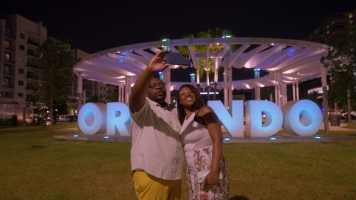 Rates
Member
Inisghts Luncheon Only - $60
Morning General Session and Luncheon - $95 
Please note all rates +$10 for on-site registration
Non-Member
Insights Luncheon Only - $65
Morning General Session and Luncheon - $105 
Please note all rates +$10 for on-site registration
Corporate Table (8 seats)
Gold - $2,000 for a table of 8 at each of the remaining two signature luncheons in 2023
(includes admission for 8 to the morning General Session, when applicable)
Silver - $1,200 for a table of 8 at one signature luncheon in 2023
(includes admission for 8 to the morning General Session, when applicable)
Please contact Kelly.Kinney@visitorlando.com for more information.
THANK YOU TO OUR EVENT PARTNERS      
Thank you to our Tourism Ambassadors

Thank you to our GOLD Corporate Table Sponsors