1151 Tower Boulevard
Lake Wales, FL 33853
863-676-1408
Visit Website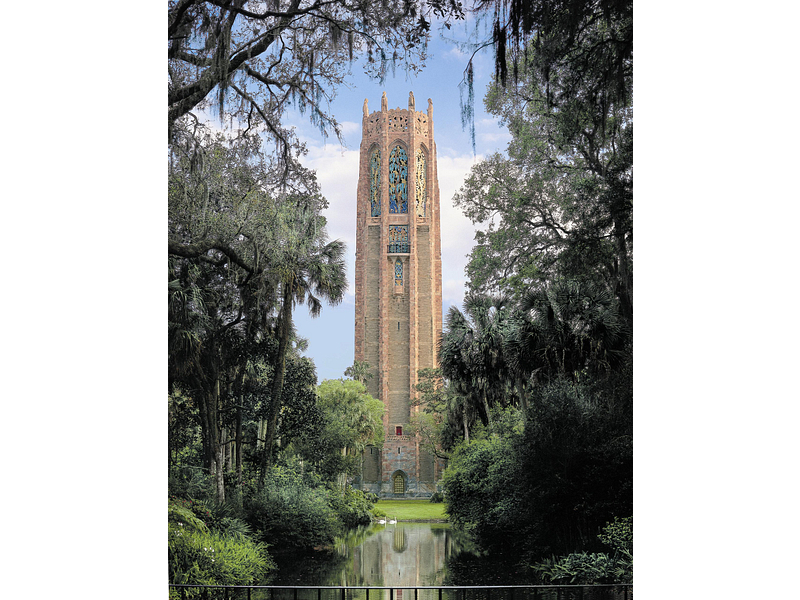 Bok Tower Gardens is centrally located near Orlando among rolling hills of citrus. The popular Central Florida vacation destination provides an escape from the stress of today's busy world and fun for the whole family.
Nearly 50 acres of gardens designed by Frederick Law Olmsted Jr. surround Pinewood Estate, a 20-room, Mediterranean-style 1930s winter retreat, and the 205-foot art deco and neo-Gothic Singing Tower. The pink marble and coquina stone architectural treasure houses one of the world's finest carillons. The 60 bells ring every half hour and during daily concerts at 1 and 3 p.m.
The National Historic Landmark was dedicated in 1929 as a gift from Dutch immigrant Edward Bok, a Pulitzer Prize-winning author and world peace advocate who provided $100,000 for the American Peace Prize in 1923.
Open daily 8 a.m.-6 p.m.
Visitor Center, Café and Gift Shop
Free parking