4500 Joe Overstreet Road
Kenansville, FL 34739
407-436-1059
Visit Website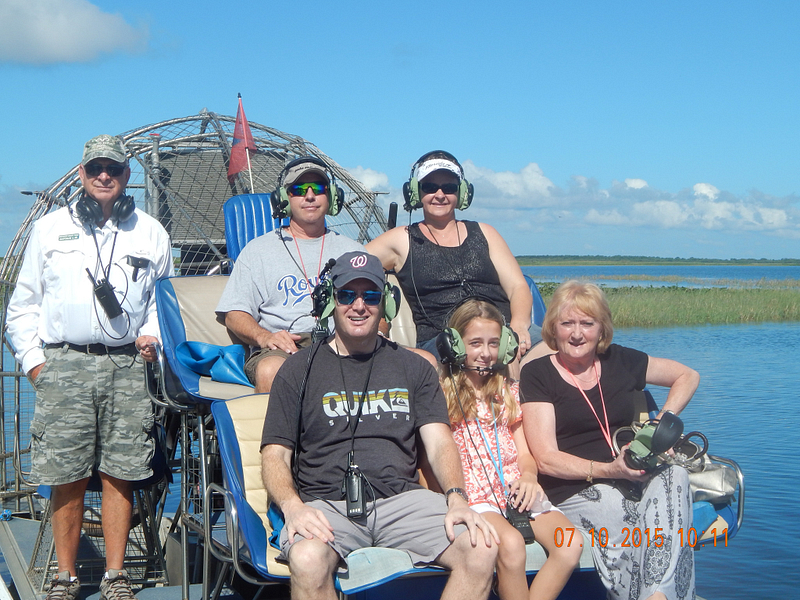 Kissimmee Swamp Tours is a unique and different adventure from anything you will ever experience. We are not just a quick airboat ride through the lakes and rivers in town like most other airboat rides out there.
5-star rated on Trip Advisor 5 years in a row
Trip Advisor Hall of Fame
Voted one of the "10 Best Family Attractions Outside of Disney" by Trip Flip
Kissimmee Swamp Tours is an amazing, exciting and informative 60 or 90 minute airboat ride through the untouched and pristine headwaters of the Florida Everglades.
We are a few more minutes away than the other airboat rides. Drive a bit further to go back a 100 years in time, We are located where there are no houses, no city parks, no play grounds, no traffic, Close to town is great for people, But not so great for wildlife.
Kissimmee Swamp Tours operates out of Middleton's Fish Camp Too and Campground located on the beautiful Lake Kissimmee, the third largest lake in Central Florida which covers over 36,000 acres and is surrounded by state wildlife parks and recreational areas and protected wetlands.
If you are planning a trip to Orlando or the Central Florida area and would really like to see the REAL Florida in its natural state, untouched by urban sprawl then take the drive out to see us. If you just want to take a quick airboat ride close to Disney, then we are probably not the tour for you. If you want an exciting airboat tour viewing hundreds of different species of wildlife including some endangered birds and alligators in their natural habitat then drive out a little further to where nature lives.