Winter Park Restaurants & Entertainment
New-world sophistication meets old-world charm in Winter Park, a picturesque city where arts and culture are part of everyday life. Here, you can spend a relaxing evening on tree-lined Park Avenue and its surrounding streets, which comprise a lush neighborhood brimming with chic bistros, fine dining, gastro pubs, trendy wine rooms, museums, art galleries and specialty boutiques. Visit and you'll soon understand why the area has been dubbed the "Rodeo Drive of the South!"
Learn more: Winter Park
This city boasts a large concentration of independent restaurants, many proudly serving locally sourced menus. Several of Winter Park's restaurants are headed by James Beard Award-nominated chefs, including James and Julie Petrakis of The Ravenous Pig, and Brandon McGlamery of Winter Park's Prato and Luma on Park, as well as Luke's Kitchen in nearby Maitland.
But the fact is, you don't have to look hard to find exceptional dining in Winter Park. Other standouts that deserve any serious gourmet's attention include Chez Vincent, Reel Fish Coastal Kitchen, blu on the avenue, Bulla Gastrobar and Hamilton's Kitchen, which is located inside The Alfond Inn. And for desserts you must taste to believe, stop by The Glass Knife, headed by Executive Chef Stuart Whitfield of Walt Disney World® Resort culinary fame.
Winter Park has much more for visitors beyond superb dining. The city was originally created as a retreat for wealthy northerners in the late 19th and early 20th centuries, popular for warm temperatures and natural surroundings. The same amenities that originally attracted visitors are still in pristine condition and are a must-see for locals and visitors alike.
Learn more: Winter Park Virtual Tour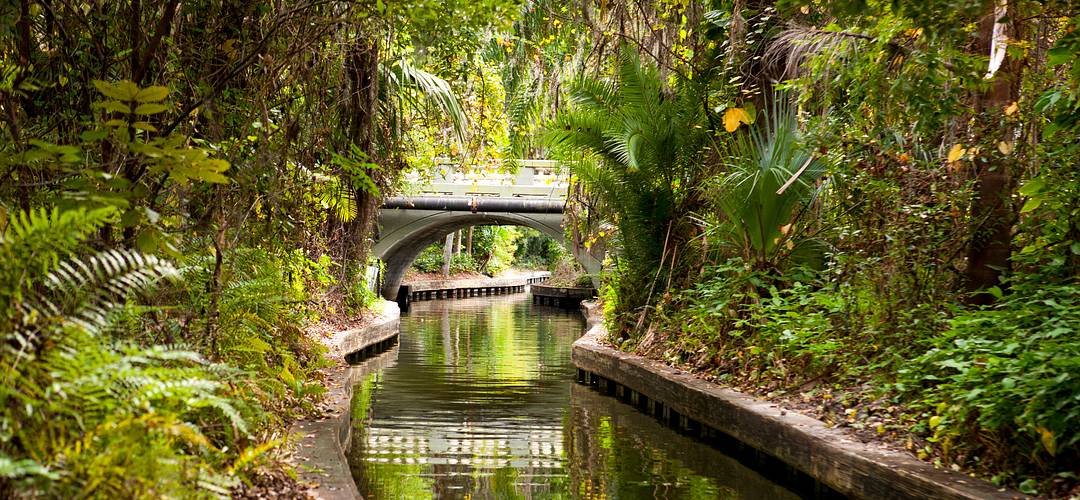 The area is centered around a chain of spring-fed lakes covering 2,781 acres, including Lake Virginia, Lake Osceola, Lake Maitland, Lake Mizell and Lake Minnehaha. These are connected by a series of old logging canals, redug and repurposed for boat traffic in the 1930s. Fishing, swimming, kayaking and other water sports are now common among the lakes, but one of the best ways to see them is via the Winter Park Scenic Boat Tour.