5 Foodie Favorites at Universal CityWalk
The Toothsome Chocolate Emporium & Savory Feast Kitchen
Thick, creamy and decadently topped with a cup cake –– milkshakes reign supreme at this quirky, steampunk-themed dining emporium. The red velvet and chocolate banana brain freeze shakes are big hits. Milkshakes come in numerous flavors options and still there's a variety of other scrumptious desserts to select. Besides reliably blending epic milkshakes, this eatery offers savory entrées and appetizers like the artichoke and spinach dip rolls and brisket and wild mushroom meatloaf. Whatever you select, you know this hot spot deserves a return visit.
The Cowfish® Sushi Burger Bar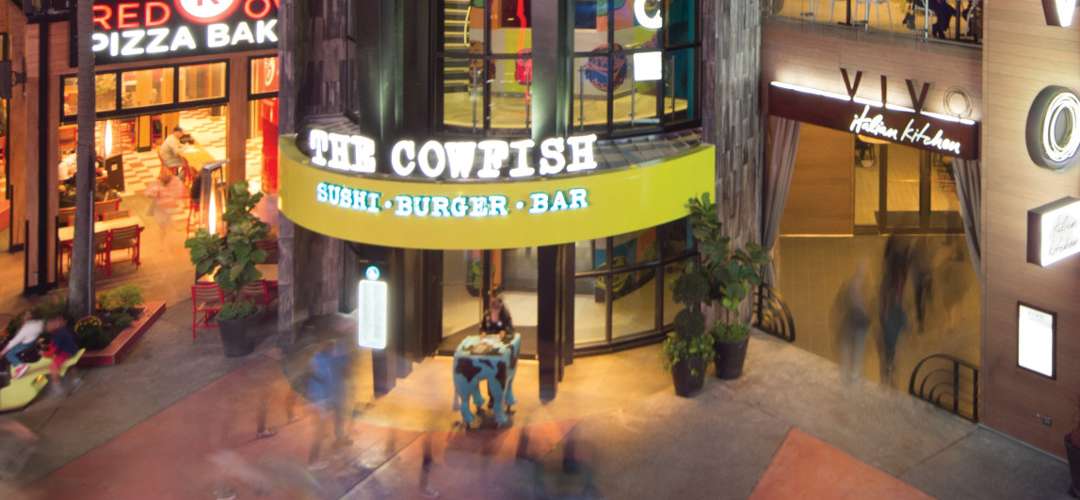 If you're caught between a juicy artisanal burger and a craving for sushi, your conundrum has just been solved. Cowfish offers an offbeat menu selection appealing to the both the meat lover and the diehard sushi fan. Funky, offbeat décor and touch screen games add to the fun appeal. Whether you're opting for specialty sushi rolls or the ultimate burger with parmesan truffle fries, your taste buds will thank you. Kids seem to gravitate to the delicious burgers and creative bento boxes.
Voodoo Doughnut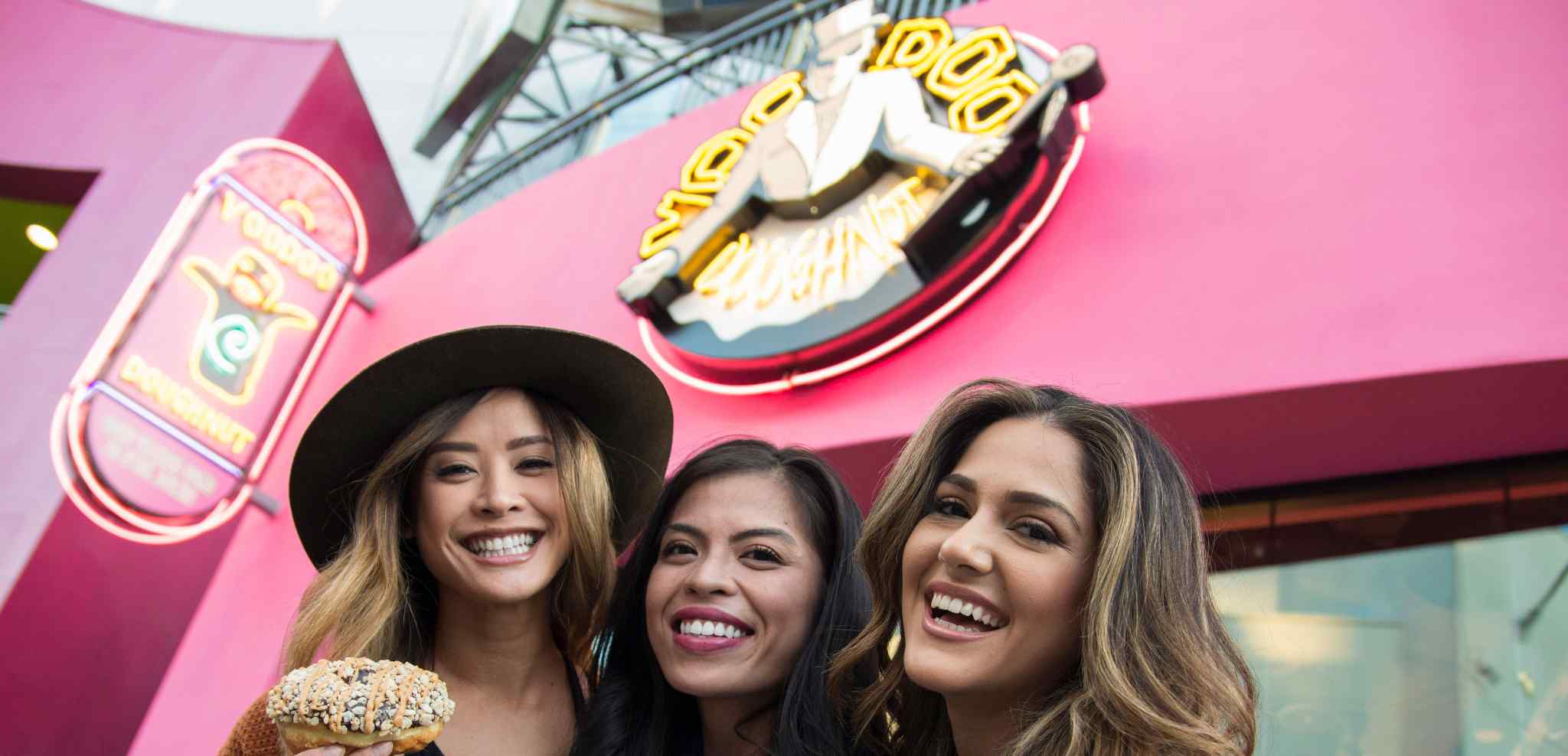 It started in Portland then spread to Austin and Hollywood. Now the phenomenon known as Voodoo Doughnut has reached Orlando. Universal CityWalk™ welcomes the doughnut shop with a cult following. Loved for its sinfully delicious, delightfully weird lineup of fried creations, Voodoo Doughnut features signature originals and one-of-a-kind delectables like the Dirt Doughnut, the Memphis Mafia, the Bacon Maple Bar, Grape Ape and of course, Voodoo Doll doughnuts. "Good Things Come in Pink Boxes," so order up a Voodoo Dozen. Offbeat, audacious and amazingly awesome.
VIVO Italian Kitchen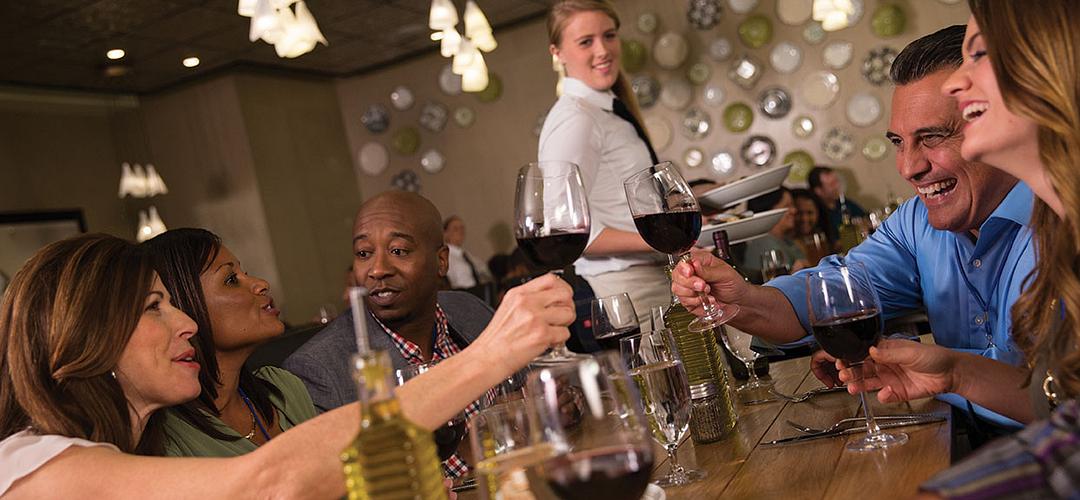 Immerse yourself in the essence of contemporary Italian cuisine at Vivo Italian Kitchen. From the fresh takes on classic dishes to the clean, modern design, you'll quickly discover that this is not your garden variety Italian restaurant. Watch as your pizza is assembled and cooked in a stone-lined oven. Sample from a list of perfectly matched wines. And taste all the freshest of flavors, delivered to your table with exceptional service. Sit, savor, and enjoy the best of today's Italy.
Antojitos Authentic Mexican Food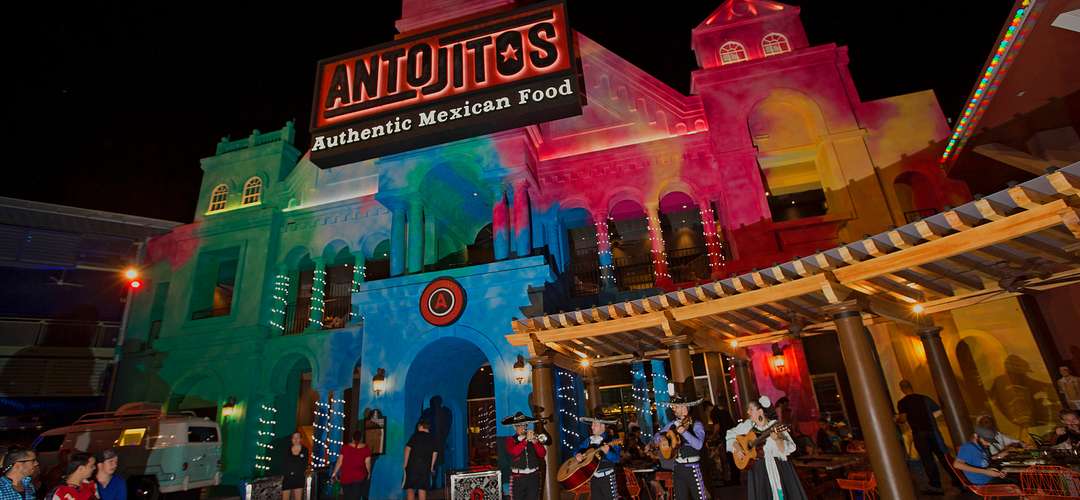 You know you're in for a special treat when you're serenaded by a legitimate mariachi band playing 80s and 90s pop hits outside this clever Mexican eatery on select nights. Here's where guests can grab specialty drinks and certain menu items on the go. You can't go wrong with fresh tacos, carnitas, enchiladas and fajitas. And the carne asada, a ribeye rubbed with coffee seasoning, continues to be a popular favorite. Expect the street-style corn with queso fresco and mayo to disappear from your plate as soon as it arrives. Downstairs dining capitalizes on an inviting open-air feel. In contrast, the upstairs level is a more sophisticated and intimate space. Either way, patrons will love diving into Mexican cuisine that's fresh and truly authentic without taking itself too seriously.