Chefs of Orlando
Orlando includes six very distinct dining districts. And some pretty amazing restaurants. But don't forget about the driving force behind Orlando's culinary scene: our talented team of chefs whose savory creations inspire and tempt us all.
Learn more: Orlando Restaurants
When you dine in Orlando, you'll meet numerous James Beard Award nominees, experts on fine wine and craft beers, passionate advocates of the farm-to-table movement, pastry artists, and restaurateurs that provide the best in dining and service. Through it all, you'll benefit from enhanced health and sanitization measures designed to help keep you safe. You can also enjoy open-air dining beneath our gorgeous skies at many locations, as well as takeout and delivery service at numerous eateries.
Here's your guide to a sampling of chefs whose creations you'll want to try during your next visit to Orlando. Enjoy!
Please note: Depending on the timing of your visit, some experiences may be temporarily modified or closed. Learn more about healthy travel and what's open in Orlando, and check with your favorite restaurants for their current status.
---
---
Celebrity Chefs of Orlando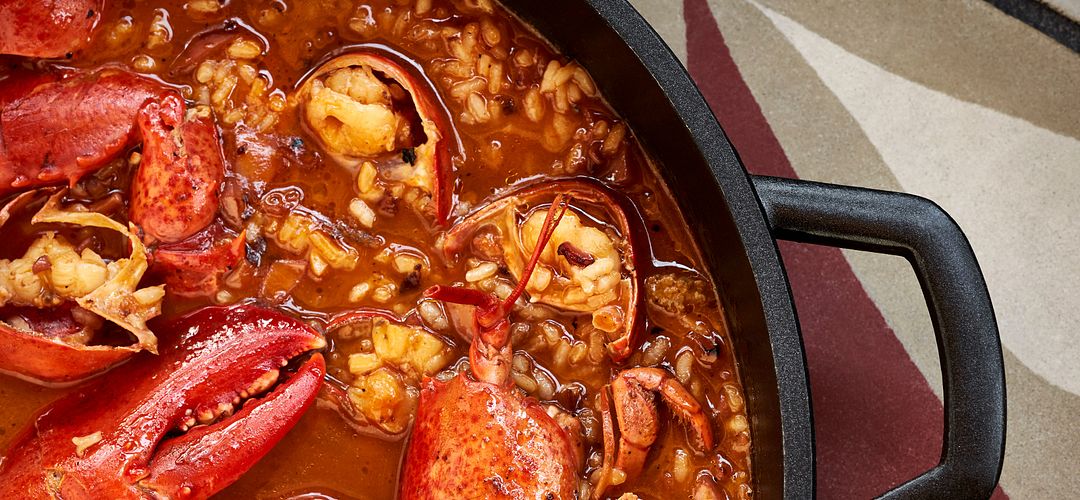 José Andrés: JALEO and Pepe
Named one of Time magazine's "100 Most Influential People" and awarded "Outstanding Chef" by the James Beard Foundation, Andrés has brought his famed JALEO brand to Disney Springs® at Walt Disney World® Resort! Focusing on the spirit and flavors of Spain, the new venture is the biggest, boldest JALEO yet. It's complemented by Pepe by José Andrés, the first-ever brick-and-mortar location for the chef's famous food truck, adjacent to JALEO and serving hot and cold Spanish-style sandwiches.
Learn more: Disney Springs
Rick Bayless: Frontera Cocina
Located in Town Center at Disney Springs, Bayless' Frontera Cocina is as notable for its design elements as its authentic Mexican fare. Having notched up eight James Beard Awards in his career, Bayless is also known for television hits such as Mexico — One Plate at a Time and Bravo's Top Chef Masters.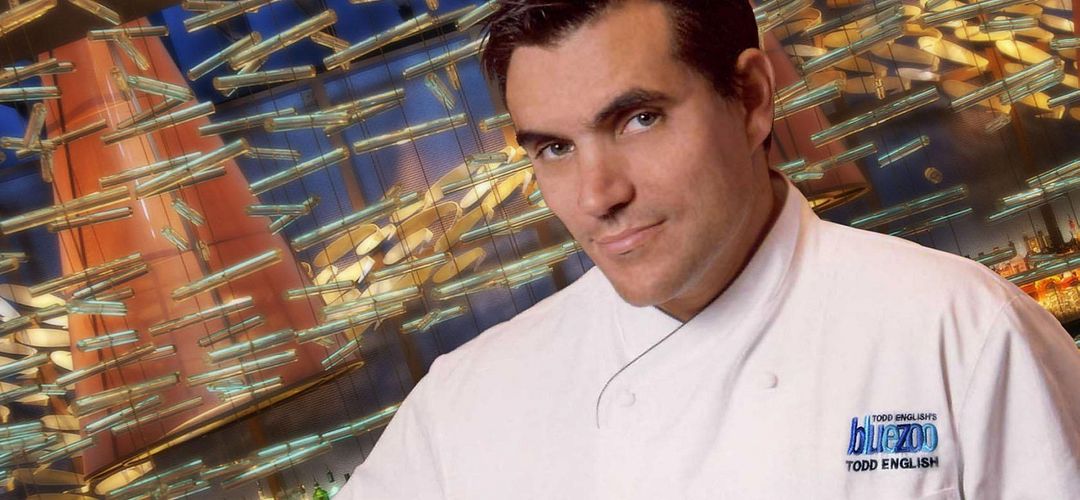 Todd English's bluezoo
Stylish and entertaining, English has appeared on such TV programs as Cooking Under Fire and Food Trip. With an assist from Chef Christopher McDonough, Todd English's bluezoo combines the freshest seafood and global coastal cuisine with an unforgettable atmosphere at Walt Disney World Swan and Dolphin Resort.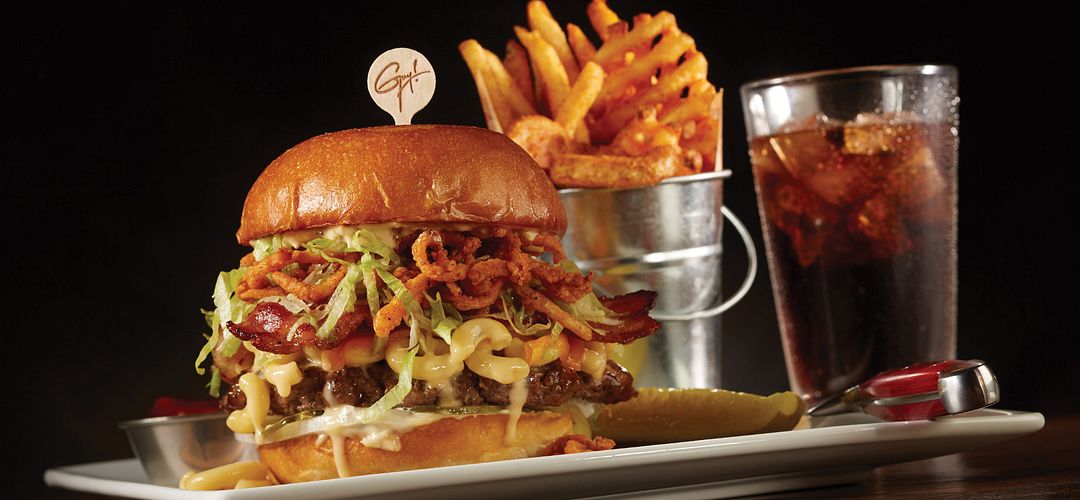 Guy Fieri: Chicken Guy! and Planet Hollywood
Thanks to these venues, Disney Springs' Town Center is the gateway to Flavortown! A New York Times bestselling author and Emmy Award-winning television host, Fieri doesn't oversee Planet Hollywood's entire menu, but the chef and restaurateur did contribute a signature line of burgers and sandwiches to the iconic restaurant's culinary lineup. And at the quick-service Chicken Guy!, you can chow down on all-natural sandwiches, salads and sides made with Fieri's off-the-hook flare
Primo by Melissa Kelly
Happily for Orlando, Kelly's original Primo in Maine closes in the winter, during which time she can often be found overseeing operations at the famous eatery's location at JW Marriott Orlando, Grande Lakes. Like its namesake, Orlando's Primo serves Mediterranean cuisine using local, organic ingredients — in fact, they have their own onsite herb garden! A Culinary Institute of America graduate, Kelly is also a two-time James Beard Award recipient.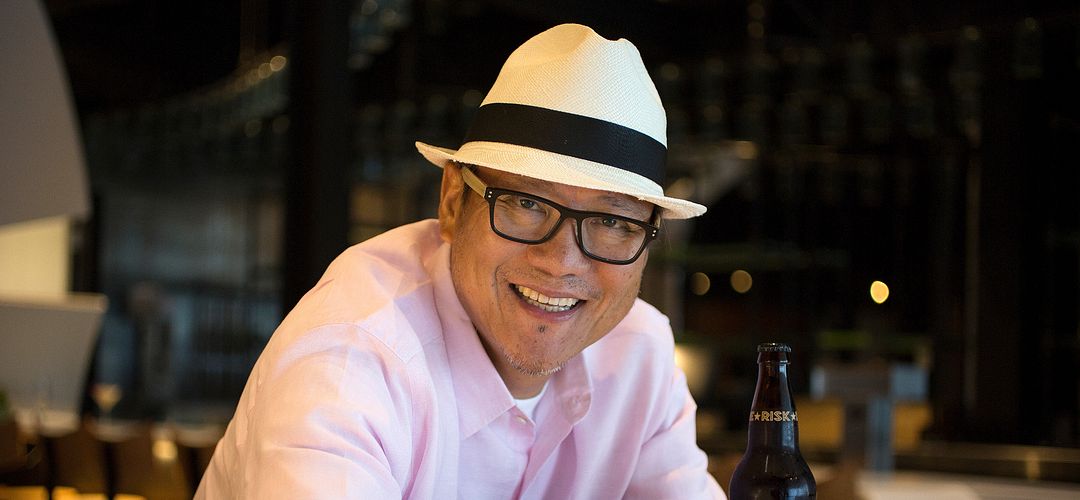 Masaharu Morimoto: Morimoto Asia
Best known for his winning appearances on Iron Chef, Morimoto has been refining his craft for nearly 40 years. Located in Disney Springs' The Landing, his Morimoto Asia invites you to partake in a culinary journey across Asia. Late-night revelers will also want to visit the eatery's Forbidden Lounge, serving cocktails and a limited menu until 2 a.m. nightly.
Wolfgang Puck Bar & Grill and Wolfgang Puck Express
You have not one, but two chances to sample Puck's famous creations when visiting The Marketplace at Disney Springs. Wolfgang Puck Bar & Grill features a Mediterranean-influenced menu and ambience inspired by California. Meanwhile, Wolfgang Puck Express serves mouthwatering bites for visitors on the go, including breakfast, lunch and dinner favorites.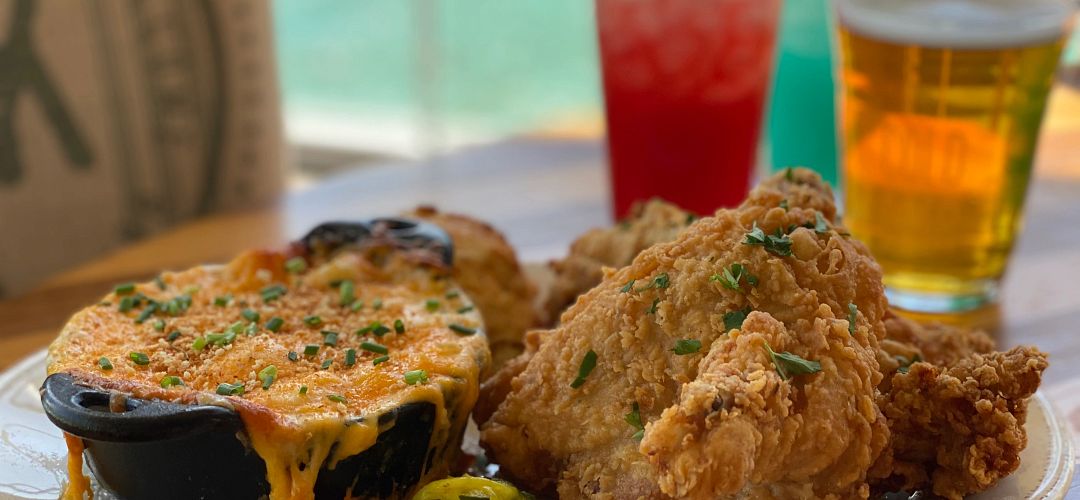 Art Smith: Homecomin' Florida Kitchen
A two-time James Beard Award winner, Smith is a sixth-generation Floridian who's appeared on such cooking shows as BBQ Pitmasters and Top Chef Masters. Found in The Landing at Disney Springs, Smith's Homecomin' Florida Kitchen pays homage to Florida's rich agricultural heritage with farm-to-table freshness.
---
---
Top Local Chefs of Orlando
Celebrity chefs aren't the only reason for gourmets to visit Orlando — not with these local culinary heroes ready to thrill your tastebuds!
Laurent Branlard: Walt Disney World Swan and Dolphin Resort
Laurent Branlard is the executive pastry chef for Walt Disney World Swan and Dolphin Resort. A native of France, the highly accomplished Branlard holds the distinction as the only two-time winner of the World Pastry Team Championship, having captained Team USA to victory in 2008 after previously winning in 2002. Branlard and Team USA defeated the top chefs from competing nations in a challenging two-day, 13-hour competition that tested the team's culinary ability and artistic skills.
In between his world titles, Branlard served as a judge for the pastry championship competition and coached Team USA to a bronze medal in the 2006 World Pastry Competition. He has also been named one of the Top Pastry Chefs in America.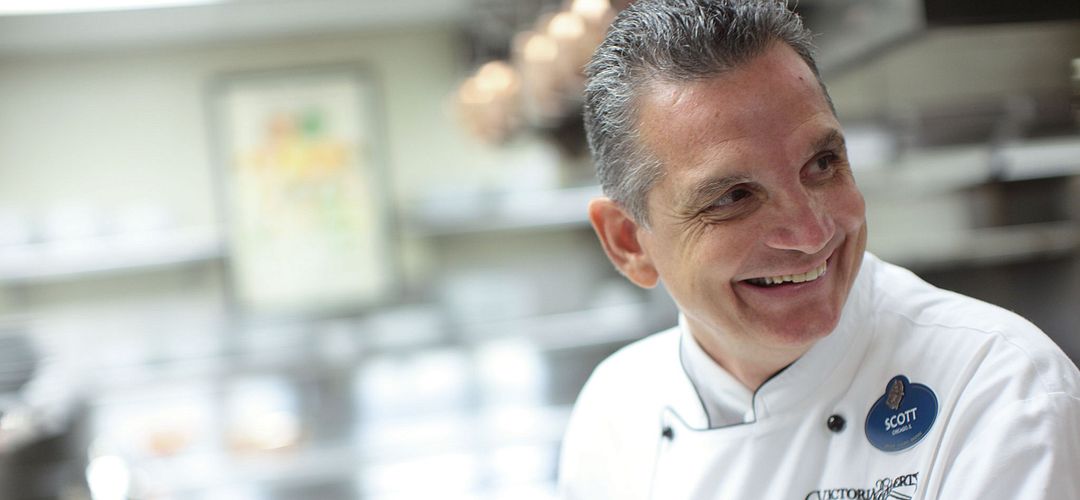 Scott Hunnel: Victoria & Albert's
Scott Hunnel oversees the ultimate fine dining experience at Walt Disney World Resort, having served as the executive chef of Victoria & Albert's at Disney's Grand Floridian Resort & Spa since 1995. Neither he nor his restaurant have gone unnoticed by the James Beard Foundation in that time, either: In addition to Hunnel's "Best Chef: South" nominations in 2007-2013 and 2015 — eight total — Victoria & Albert's was a semifinalist in the "Outstanding Service" category for 2019.
Learn more: Walt Disney World Resort Hotels
Recognized as one of the finest restaurants in the southeastern U.S., Victoria & Albert's has earned AAA's Five Diamond Award, a Five-Star rating from Forbes Travel Guide and glowing Zagat reviews. They serve modern American cuisine with globally sourced ingredients, employing an imaginative approach that elevates food to an art form with aromatic flavors, vivid colors and exciting textures, as well as exquisite wine pairings for every course.
Steve Jayson: Universal Orlando Resort
A graduate of The Culinary Institute of America, Jayson is the corporate executive chef at Universal Orlando Resort, and he's worked there since it opened in 1989. In that time, he's helped develop the entire menu for the Three Broomsticks™ restaurant at The Wizarding World of Harry Potter™, including the famed Butterbeer™, Pumpkin Juice™, Cauldron Cakes and Treacle Fudge. Jayson was also instrumental in creating Mythos Restaurant, a fine-dining eatery within Universal's Islands of Adventure that has been voted "Best Theme Park Restaurant" on multiple occasions.
Taking the fictitious and making it delicious is all in a day's work for this 2000 winner of The American Culinary Federation's "National Chef of the Year." Jayson continues to provide a hands-on role within the culinary industry, including his work on First Lady Michelle Obama's "Chef's Move to Schools" campaign.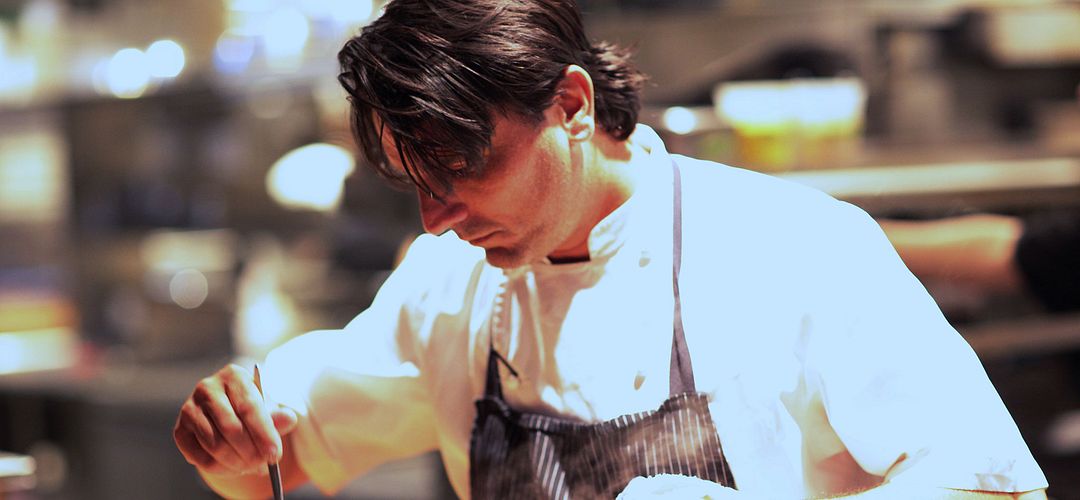 Brandon McGlamery: Prato and Luke's Kitchen
The multifaceted Brandon McGlamery oversees two of the Orlando area's best restaurants: Prato in Winter Park, about 20 minutes north of International Drive, and Luke's Kitchen and Bar in Maitland, just north of Winter Park. The former made him a James Beard semifinalist for "Best Chef: South" in 2017, but all three deserve your attention.
Learn more: Winter Park
A top dining destination on Winter Park's famous main thoroughfare, Park Avenue, Prato offers innovative, seasonally directed Italian classics with modern techniques. And at Luke's Kitchen, savor American favorites created with seasonal ingredients and responsibly sourced proteins. No matter which you choose, you're in for an exceptional meal — but why limit yourself to just one of McGlamery's restaurants?
Henry Moso: Kabooki Sushi
Just 29 years old at the time of his 2020 James Beard Award nomination for "Rising Star Chef of the Year," Henry Moso oversees both Kabooki Sushi locations, including the original restaurant just east of downtown Orlando on Colonial Drive and its new venue on Orlando's Restaurant Row, close to International Drive. Moso was also the first Central Floridian to be nominated for this honor.
Both of Moso's restaurants create imaginative dishes that blend the vibrancy of Mexican flavor, the sophistication of French preparation and the curated integrity of Japanese cuisine. What's more, the Colonial Drive location has announced expansion plans, so if you haven't tasted their delicacies yet, you'll soon be out of excuses!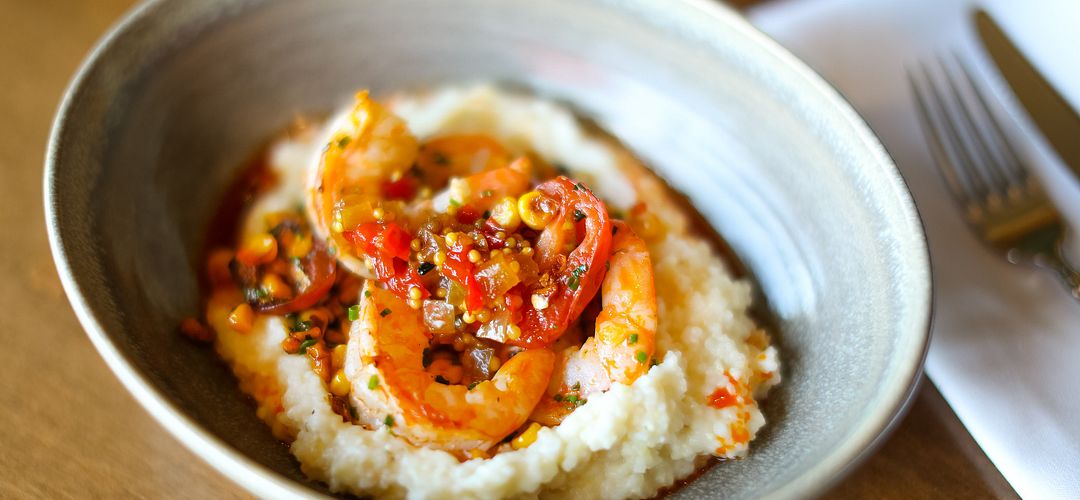 James & Julie Petrakis: The Ravenous Pig, The Polite Pig and Cask & Larder
The husband-and-wife team of Chefs James and Julie Petrakis are practically synonymous with the best aspects of Orlando dining, and for good reason. They've been semifinalists for James Beard's "Best Chefs in America" category six times — 2011 through 2016 — and were also semifinalists for "Outstanding Restaurateur" in 2019.
Their signature restaurant is Winter Park's The Ravenous Pig, a gastropub that serves inventive, seasonal cuisine for lunch and dinner, paired with house-made charcuterie and extensive cocktail, craft beer and wine selections, but that's not the only place to sample their creations. They also operate The Polite Pig at Disney Springs, as well as Cask & Larder at Orlando International Airport.
David Ramirez: Rosen Shingle Creek
Given his status as a self-described "chocoholic," it's fitting that Executive Pastry Chef David Ramirez of Rosen Shingle Creek creates edible works of art using chocolate and other goodies. His delicious constructs have landed him an appearance on Food Network and won him major culinary accolades — including a gold medal at the National Pastry Championship in 2005 and being named captain of "Team USA" for the 2009 World Pastry Championship in Lyon, France.
Ramirez earned a degree in baking and pastry arts from Johnson & Wales University. After graduation, he worked at the Swiss Hotel in Boston. Ramirez then moved to Orlando at the age of 22 to become the executive pastry chef at Renaissance Orlando at SeaWorld and the youngest executive-level employee in the organization's history. He joined Rosen Shingle Creek in 2006.
John Rivers: 4Rivers Smokehouse & The Coop
While many Orlando-area chefs have been formally trained in the culinary arts, John Rivers walks a bit of a different path. Once the president of a $1 billion-plus pharmaceutical company, Rivers now serves barbecue at his 4Rivers locations that has customers literally lined up to the door and into the parking lot. It's also the reason why he was invited to cook at the famed James Beard House in August 2013.
The story began nearly two decades ago for Rivers, when the chef-owner began his "barbecue ministry" out of his garage, initially benefitting schools, charitable groups and churches. Since Rivers opened his first restaurant in Winter Park during 2009, his barbecue, gourmet side dishes, bottled sauces and rubs, and desserts have reached legendary status among local foodies. So much in fact that he smokes more than 15,000 pounds of meat each week!
Rabii Saber: Four Seasons Resort Orlando at Walt Disney World Resort
Executive Pastry Chef of Four Seasons Resort Orlando at Walt Disney World Resort, Rabii Saber wasn't just a 2019 James Beard semifinalist for "Outstanding Pastry Chef" — he's also cooked at the invite-only James Beard House in New York City. What's more, he was a key member of the U.S. team for the 2017 Coupe du Monde de la Pâtisserie in France, where his chocolate cake won the prestigious competition's top honors.
Having started his Four Seasons career as the executive pastry chef of the brand's Lanai resort in Hawaii, Saber brought a taste of the islands with him to Orlando. Today, the mainland's finest produce serves as inspiration for his endless dessert options. His sweet touch can be felt through all of Four Seasons Resort Orlando's dining establishments, including Capa Steakhouse & Bar, Ravello and many others.
---
---