8350 International Drive
Orlando, FL 32819
407-680-2811
Visit Website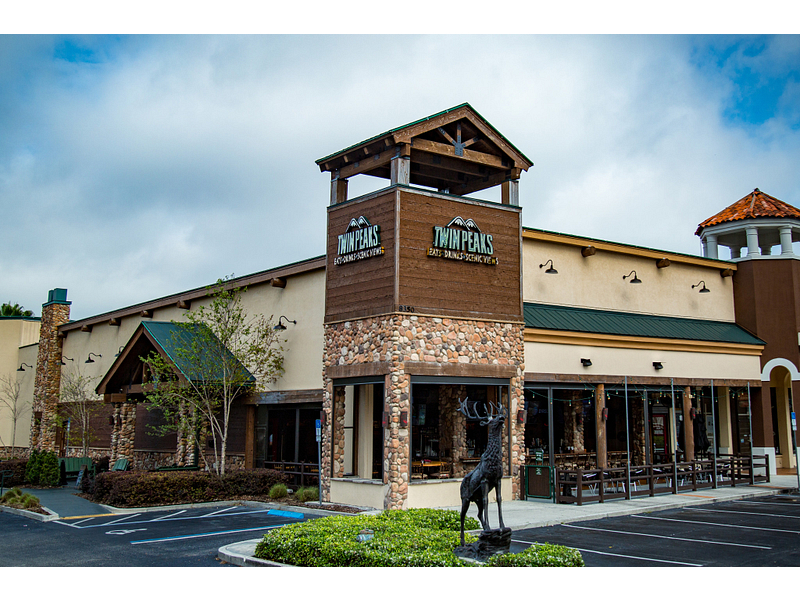 There is no better place to be on game day!
State-of-the-art audio-visual system, second-to-none in clarity and in high definition signal throughout

Complementary, screaming fast Wi-Fi connections

85 high definition televisions, from 50 inch models up to 80 inch models

Our broad range of available channels makes every day game day!
We are committed to providing guests with the most memorable and craveable food available.
Completely made-from-scratch menu, with chef-quality expertise in the kitchen

Comprised of no more than 30 All-American comfort food dishes accented by regional favorites, all served in near-oversized portions

Each dish is homemade, made to order, and served fast
At Twin Peaks, super cold beer takes center stage.
State-of-the-art draught beer system that pours a 29-degree beer in a 0 -degree frozen mug, making the product served to our customers literally floating with frozen beer crystals

No beer in the market is colder or more refreshing, and the customer experience is extremely memorable and impressive

Impressive collection of domestic and craft beers plus a full bar featuring an excellent selection of high end spirits
Twin Peaks restaurants offer a "rugged lodge meets beer commercial" experience.
The brand is decidedly masculine, with hunting trophies, stone, and rustic timber abound

The atmosphere in our restaurants immediately makes guests feel at ease with its warm, inviting feeling

Our customers can come as they are, be who they are, and escape the everyday world for a while

Twin Peaks restaurants are designed as the ideal mountain retreat

Twin Peaks Girls provide the perfect dining experience!