8101 World Center Drive
Orlando, FL 32821
407-238-8060
Visit Website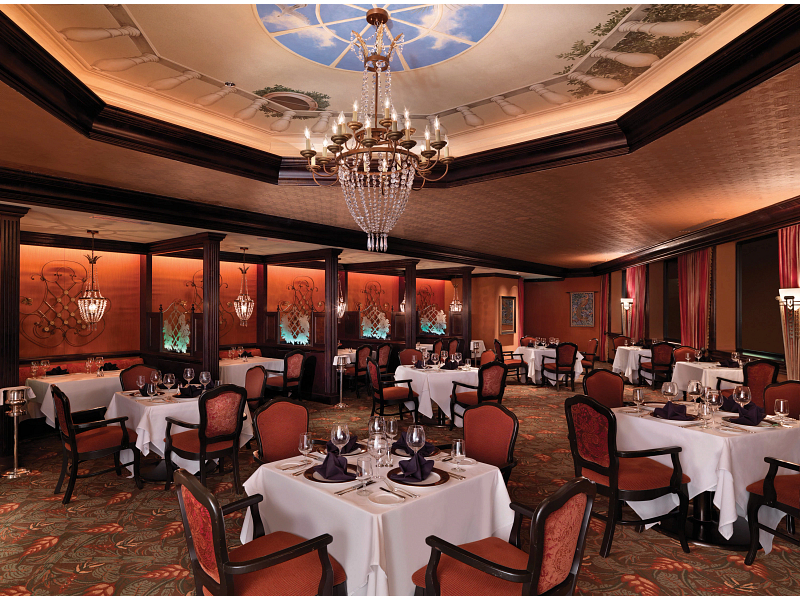 An evening at The Venetian Chop House presents a dining event like none other in Orlando. Enjoy fine dining the way it was meant to be, as evidenced by the detail and special attention that has been paid to every aspect of The Venetian Chop House experience.
Upscale surroundings decorated in rich colors, gleaming crystal, and intimate seating areas
Soft sounds of classical music and romantic lighting enhanced by tear-drop chandeliers
Subtle yet attentive, award-winning service staff who understand the fine art of service without intrusion
The menu itself is a culinary exhibition of traditional favorites and new masterpieces by our decorated chef. While our Continental cuisine delights your senses, our maitre d´ will expertly pair the dishes with the perfect accompaniment from our celebrated collection of unique and reserve wines. Be sure to complete your evening with one of our decadent desserts.