9101 International Drive Suite 1002
Orlando, FL 32819
407-363-4801
Visit Website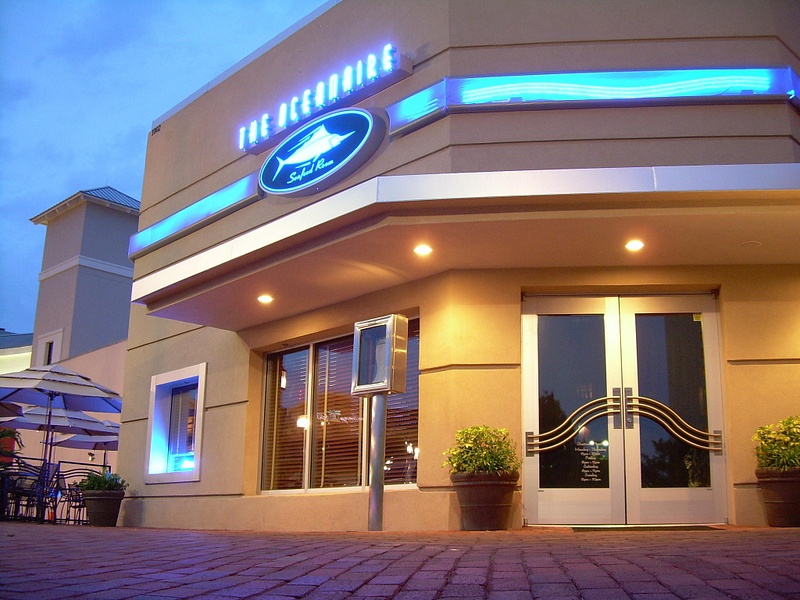 The Oceanaire Seafood Room is an invitingly retro supper club that serves the freshest possible seafood, flown in daily.
Though most guests order from the daily-printed menu's "simply grilled or broiled" section, The Oceanaire satisfies all tastes with specialties ranging from high-end preparations like Sesame Crusted Ecuadorian Bigeye Tuna to Grilled Main Sea Scallops and retro favorites like New England clam chowder and oysters Rockefeller.
The restaurants design, evocative of an oceanliner, reinforces The Oceanaire's devotion to seafood. The culinary team spends countless hours on the phone talking to fishermen around the world to obtain the best fish available.
Whether you are looking to host a large dinner party or a smaller group for a special celebration, we invite you to consider The Oceanaire. We specialize in making all of your occasions - business lunches and dinners, company functions, special celebrations, holiday parties and more - unique and unforgettable with our exquisite menu and superior service.