7007 SeaWorld Drive
Orlando, FL 32821
407-351-3600
Visit Website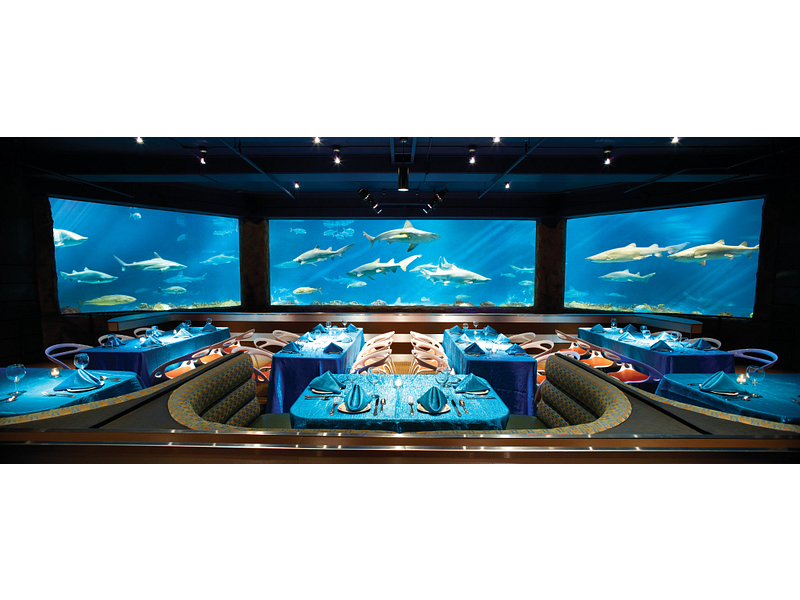 Enjoy fine dining and a fascinating view in an upscale, full-service restaurant that puts world-class entrees on your plate and a window into the world of sharks before your eyes. Let our skilled chefs, courteous staff and mesmerizing sharks make a memory for you.
Courteous full table service
Casual, yet breath-taking atmosphere
Feast on variety of delectable seafood, filet mignon and more
Children's menu features popcorn shrimp, pasta, and chicken
And there's sure to be a feeding frenzy when the decadent desserts appear. You'll find an upscale menu full of culinary surprises at Sharks Underwater Grill.
Guests wanting to make seating arrangements at Shark's Underwater Grill can do so in advance at SeaWorldOrlando.com 24 hours prior or by visiting the host/hostess stand in front of the restaurant on the day of their visit.