8126 International Drive
Orlando, FL 32819
(407) 673-4422
Visit Website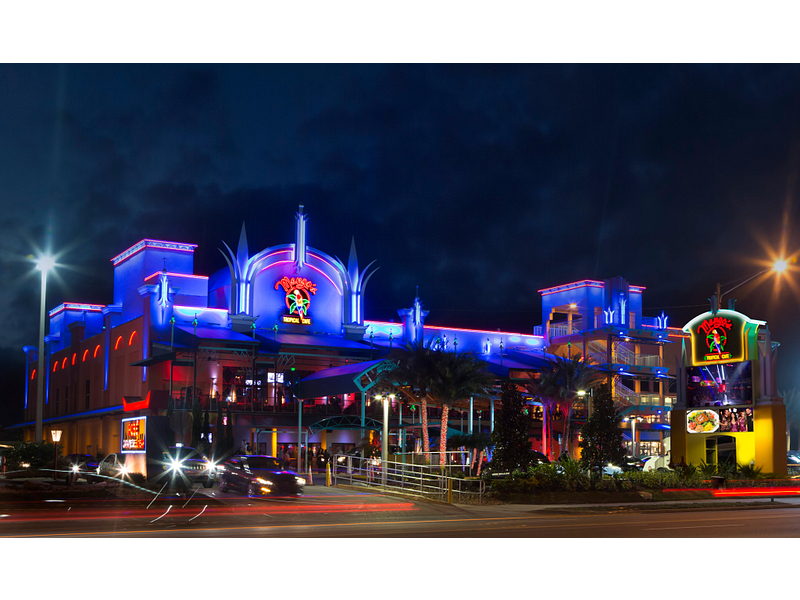 Mango's Tropical Café is the largest, most exciting Restaurant, Banquet Facility & Nightlife Destination on Orlando's International Drive. Located near the Orange County Convention Center and all the I-Drive Hotels & Resorts, you'll want to entertain your guests in any one of Mango's lavish, unique dining areas. Accommodating up to 2000 guests, an unforgettable event experience awaits you at Mango's! The world famous Mango's Dancers continue to entertain millions of guests each year and at Mango's, entertainment is paramount! Our live bands and dance performances are continuous throughout the entire venue.
 
Inside of Mango's you will walk upon an amazing terrazzo mural to see each bar as a work of art. Our outdoor covered patio spaces include our Sidewalk Cafe and the 2nd Floor Veranda. The world famous Mango's Dancers perform on a fantastic Italian glass mosaic Main Bar stage in front of the VIP seating area. Surrounding that is the copper sculpture Mambo Bar, the mystical Samba Bar, and the incredibly lovely Mermaid Bar. Climb the winding Waterfall Grand Staircase to the warmth and coziness of the mezzanine for more art, dining and lounging choices. There you will find the fabulous Mojito Bar and the "Havana Lounge" area along with dining tables surrounding the balcony overlooking the Main Bar Stage and its exciting, live entertainment. Also on the mezzanine you will find The Vodou Room, a heart-pounding DJ Ultra-Lounge. This dazzling, lavish room and its original painted bars are breathtaking works of art.
 
Mango's Orlando, which opened in 2015, is a dream venue that "changes the game" on International Drive. Its decadent design across 55,000 square feet creates an epic experience people will always remember.