9300 Jeff Fuqua Boulevard
Orlando, FL 32827
407-825-1234
Visit Website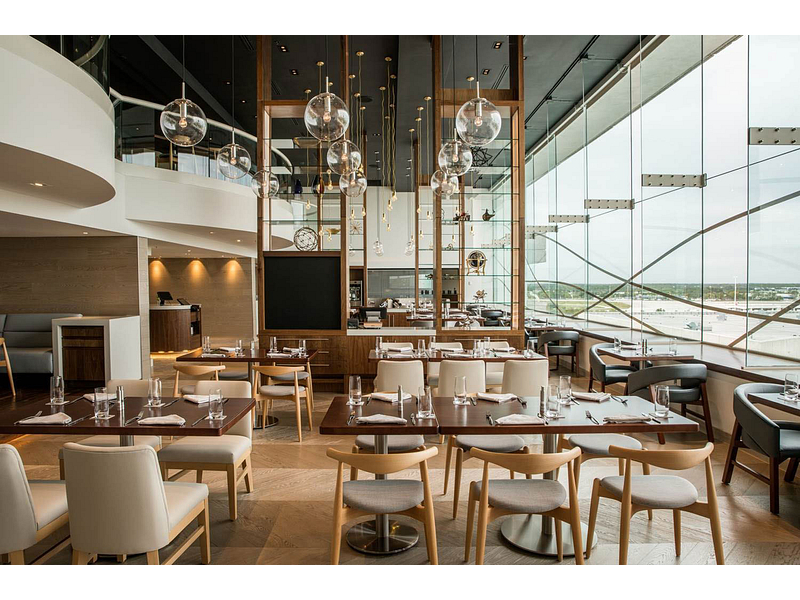 A soaring view of the airport from the top two floors of our hotel provides the perfect setting for the sophisticated cuisine served at our award-winning Orlando steak house restaurant. A favorite among our patrons, our monthly Food & Wine Experiences showcase the expertise of our Chefs d' Cuisine in harmonizing food and wine.
Find tantalizing appetizers such as fresh calamari paired with Cajun remolaude. Main courses satisfy your desire for the freshest catch available. Of course, our signature selections include Natural Center Cut N.Y. Strip and Palmetto Creek Pork Chops.
Join us for breakfast at Hemisphere Steak & Seafood Restaurant. Order a la carte or indulge in our bountiful breakfast buffet including eggs, sausage, breakfast breads, fresh fruit and more.
Breakfast: 6:30 a.m.-11 a.m. Mon.-Fri., 6:30 a.m.-12 p.m. Sat.-Sun.
Dinner: 5:30 p.m.-10 p.m. Mon.-Fri.
Please note, Hemisphere is closed for lunch each day as well as for dinner on Saturday and Sunday