7972 Via Dellagio Way
Orlando, FL 32819
407-370-DFLY (3359)
Visit Website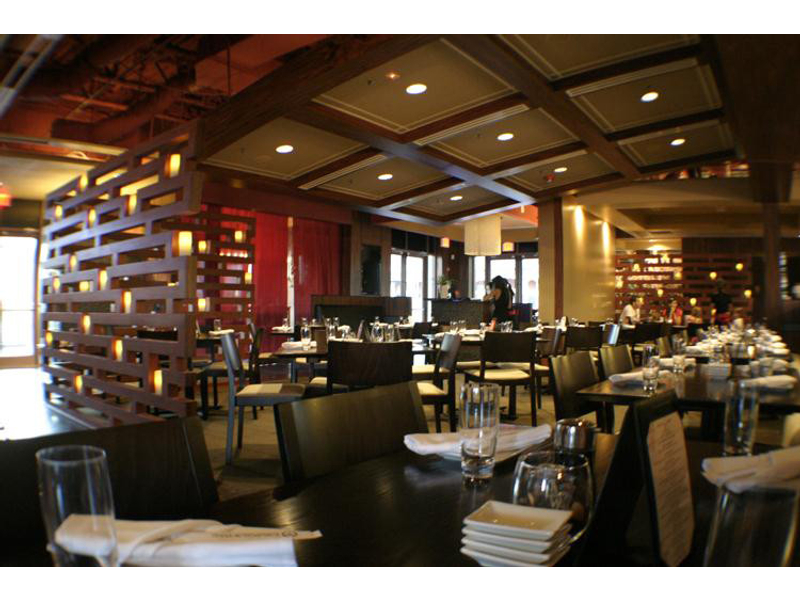 Come experience Dragonfly Robata Grill & Sushi, Orlando's best Japanese restaurant, located on the famed "Restaurant Row" just minutes from the Convention Center and Orlando attractions. Dragonfly offers Japanese gastropub cuisine with a diverse menu that features:
Authentic Japanese comfort food
Traditional robata grilling techniques
Fresh ingredients for uniquely composed dishes
Every menu item at Dragonfly reveals a modern twist on tradition, shared tapas-style, so each member of your party can indulge in innovative takes on these customary Japanese dishes.
Dragonfly Robata Grill & Sushi are among the few in the nation to bring authentic robata grilling to Orlando. Using special white coals (bincho-tan), our chefs heat our robata grills to 1,000 degrees Celsius! The bincho-tan coals burn cleanly without smoke, and the high level of heat cooks fresh proteins and vegetables while capturing their natural flavors.The resulting dishes are both tender and flavorful.
In addition to grilled items like bacon-wrapped asparagus, wa-gyu rib eye and seasonal exotic whole fish. Dragonfly also offers the freshest selection of sashimi and innovative sushi rolls to delight your palate. Our Chefs have worked with the likes of Iron Chef Morimoto and Charlie Trotters in Chicago.
Our spectacular Patio Bar and Dining offers a fantastic view of the Dellagio Fountain and offers our daily Happy Hour menu with $6 starters such as the Japanese Sliders and Crunch Roll as well as $6 Drinks like our Mo J Oj, a delicious twist to a classic mojito. (5 p.m.-7 p.m. nightly)
Private dining rooms are available for:
Corporate meetings & events
Cocktail receptions
Rehearsal dinners
Birthday & anniversary celebrations
Pharmaceutical dinners
Whatever your imagination, we are here to make it a reality. We strive to fulfill an emotional enlightenment through the balancing of the three essential elements: Sensual, Spiritual and Savory.
Complimentary valet parking.