Nightclubs in Orlando
You hear it in the distance: a pounding bass line that you simply can't resist. Or perhaps it's the hiss of cold air in a sub-zero lounge where even the glasses are made of ice — but the action sizzles. It could also be hot Latin rhythms, never-before-heard club mixes, or even the biggest hits of your favorite decades, all beckoning you to the dance floor.
Learn more: Orlando Nightlife & Entertainment
These are the sounds of Orlando's best nightclubs, which make every evening one to remember for visitors ages 21 and up. Our nightspots are also going above and beyond to help protect you with enhanced cleaning and safety measures, so grab your best dancing shoes and get ready to bust a move!
Please note: Depending on the timing of your visit, some experiences may be temporarily modified or closed. Learn more about healthy travel and what's open in Orlando, and check with your favorite nightspots for their current status.
Nightclubs in Orlando's Tourism District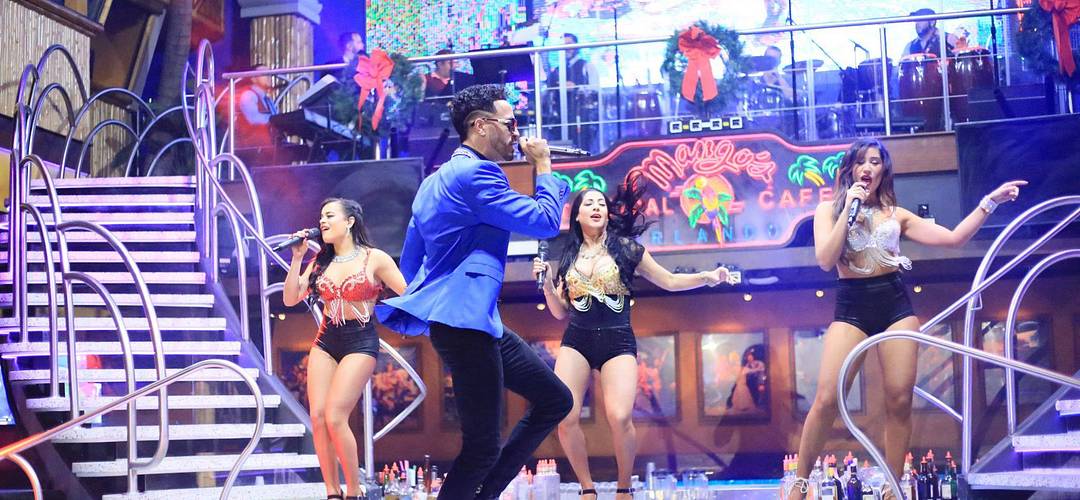 Universal Orlando Resort
Universal CityWalk at Universal Orlando Resort gives you the opportunity to literally get your groove on at one of its hottest venues: the groove. Boasting the latest in sound and special effects, including a pulsating wall of video screens, this multilevel dance club has several uniquely themed, full-service bars and a balcony terrace overlooking the surrounding dining and entertainment district.
Also at Universal CityWalk, Red Coconut Club is a lavish, 2-story ultra-lounge with a pinch of tiki chic and a dash of Cuban flair. When you're ready for a break from the action, get an up-high view of Universal CityWalk's shimmering lights on the outdoor patio, or grab one of the intimate tables overlooking the main floor.
Other nightlife options at Universal CityWalk include Hard Rock Live®, which hosts a wide range of musical acts, and CityWalk's Rising Star — a unique karaoke bar where you can sing with a live band!
Walt Disney World® Resort
Walt Disney World Resort invites you to rock the night away with the biggest hits of the '80s, '90s and today at Atlantic Dance Hall, part of the Disney's BoardWalk dining and entertainment district. Watch stars twinkle on the ceiling of the venue's Art Deco ballroom as you strut your stuff on the expansive dance floor. Need to catch your breath? Head to the outside balconies overlooking beautiful Crescent Lake.
Disney Springs is also home to House of Blues, a famous live music venue, as well as numerous lounges and bars such as The Edison (featuring live burlesque on weekends), the Prohibition Era-influenced Enzo's Hideaway Tunnel Bar & Restaurant, the Indiana Jones-themed Jock Lindsey's Hangar Bar, and more.
International Drive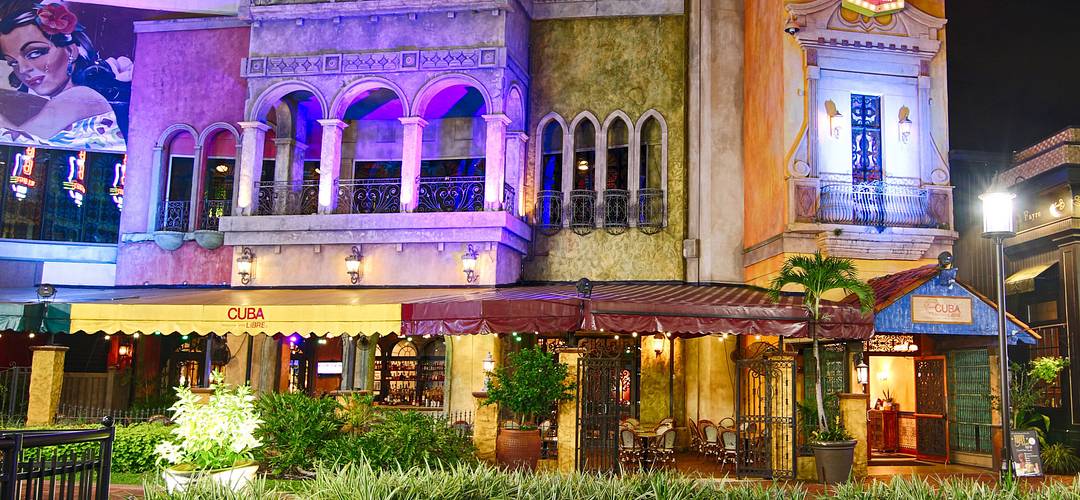 You'll find more hot nightclubs on International Drive, aka I-Drive, in the heart of our tourism district. Make some moves amid 55,000 square feet of Latin dancing, cocktails and food at Mango's Tropical Cafe. Or, let the world-famous Mango's Dancers and the venue's lineup of celebrity impersonators make the moves for you as you enjoy scrumptious Latin fare and multiple themed bars.
Nearby, Cuba Libre Restaurant & Rum Bar pairs a delectable menu of traditional favorites and Nuevo Cubano cuisine with upbeat Latin music, stellar floorshows and a hot dance floor where you can show off some moves of your own. It is part of I-Drive's Pointe Orlando, which offers dining, entertainment and shopping in an open-air setting, including the swank Blue Martini lounge, live-music venue B.B. King's Blues Club, the British-influenced The Pub Orlando, and more.
Next, lose yourself to the music and live the highlife at 3NINE®. Just a short walk from Pointe Orlando at Rosen Plaza Hotel, this cutting-edge entertainment venue offers a high-energy atmosphere with two full bars, a VIP lounge overlooking the main stage, and nights as electric as Orlando itself.
No tour of I-Drive's nightclubs is complete without a stop at ICEBAR Orlando — or more specifically, its Fire Lounge. While ICEBAR is so cool that everything, including cocktail glasses, is made of ice, the Fire Lounge heats things up with nightly entertainment and DJs, state-of-the-art sound and lighting, a full bar, a chef-driven selection of small plates, and more. And if things get too hot, you can always cool down at ICEBAR!
Nightclubs in the Downtown Orlando Area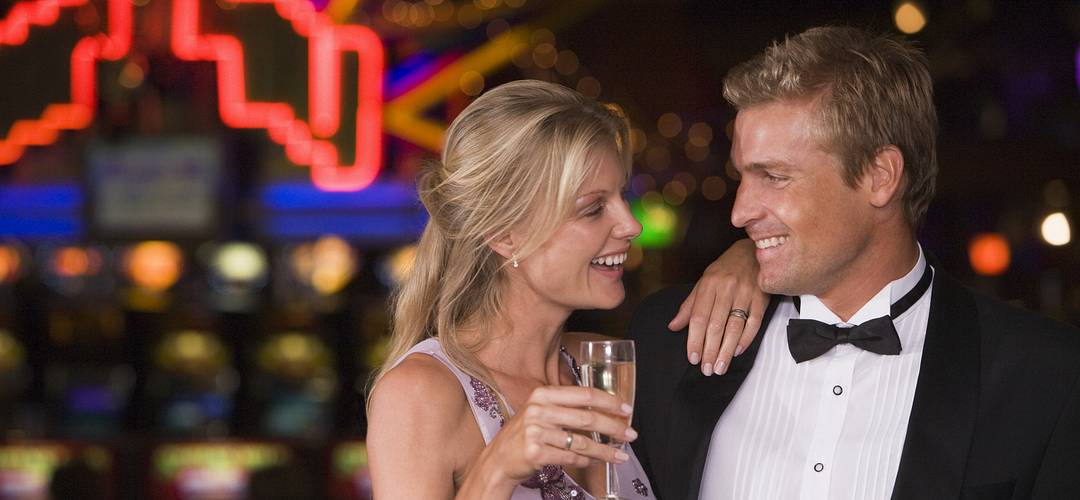 Just because the party's jumping in our tourism district, it doesn't mean downtown Orlando doesn't know how to get down. In fact, one of the district's premier nightclubs has been entertaining locals for close to 100 years: The Beacham. Originally opened as a theater back in 1921, the massive venue has showcased everything from vaudeville to movies to national concert tours, and it has been hosting nightclub events on select dates since 1988.
The Beacham is centrally located on downtown's main strip, Orange Avenue, which is home to several other noteworthy clubs that are within easy walking distance of each other. For example, Independent Bar has two dance floors playing completely separate musical genres and bills itself as "a club for people who don't like clubs." Those who do like clubs will love EVE Orlando, which has a lounge, dance club and balcony terrace where you can groove in style.
At nearby Vyce Lounge, a pulse-raising sound system supplies the beats while floor-to-ceiling mirrors and LED displays provide plenty of eye candy. It is also known for one of the region's most discerning selections of champagne. And at Cowboys Orlando, a country nightclub, you can trade in glitzy beats for some down-home, boot-scootin' boogie. (Looking for a base of operations between downtown nightclub visits? You can't go wrong with Orange Avenue's Wall St. Plaza, featuring seven themed bars and an open-air courtyard.)
Just like Orlando itself, our nightclubs are welcoming places — and that extends to those that cater especially to LGBTQ+ revelers. In Orlando's North Orange district, which is minutes from the heart of downtown, SAVOY Orlando is a multi-roomed club with dance floors, an outdoor patio and nightly performances from the Men of SAVOY Dancers. East of downtown in Orlando's Milk District, Southern Nights is one of our longest-running LGBTQ+ clubs, presenting an intimate venue with electrifying energy.
Ready to find your groove? Just remember that there is no wrong way to dance — and no wrong place to do it in Orlando. See you on the dance floor!