Experience Orlando Like a Local
Downtown Orlando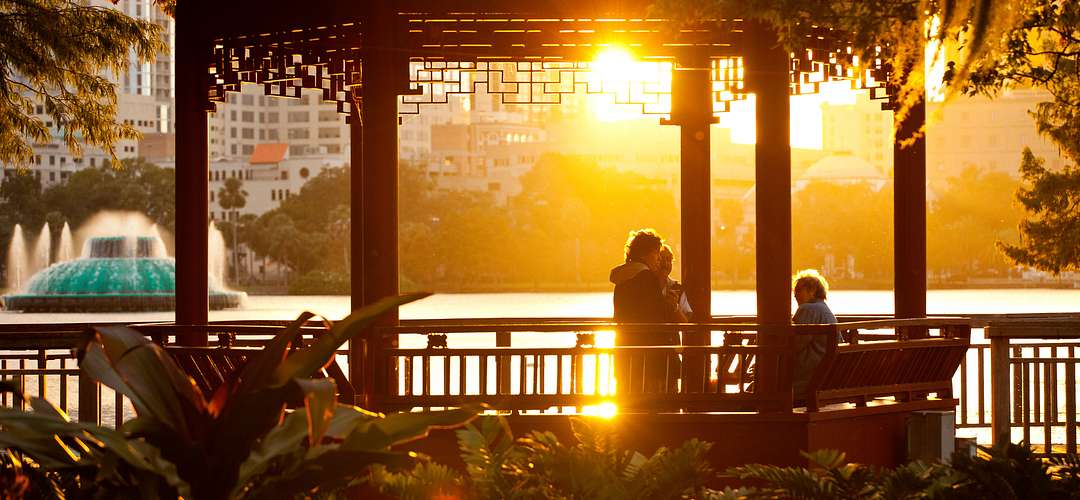 Glide across Lake Eola in a swan-shaped paddleboat for a relaxing, low-key family activity. Sundays are for the popular Orlando Farmers Market complete with fresh produce, delicious creations from food vendors and hand-crafted items. Drop by the scenic Loch Haven Park to visit the Orlando Science Center where toddlers will love the newly expanded Kids Town, a miniature town carefully crafted to appeal to infants up to kids seven years of age. Explore 11,000-square feet of skill-based activities such as picking and packing oranges at the Orange Grove or playing mechanic at the Super Service Center. Other toddler must-sees at the center include the animal exhibits at Nature Works and the large trains, planes and a spaceship ready for little hands and feet to climb aboard.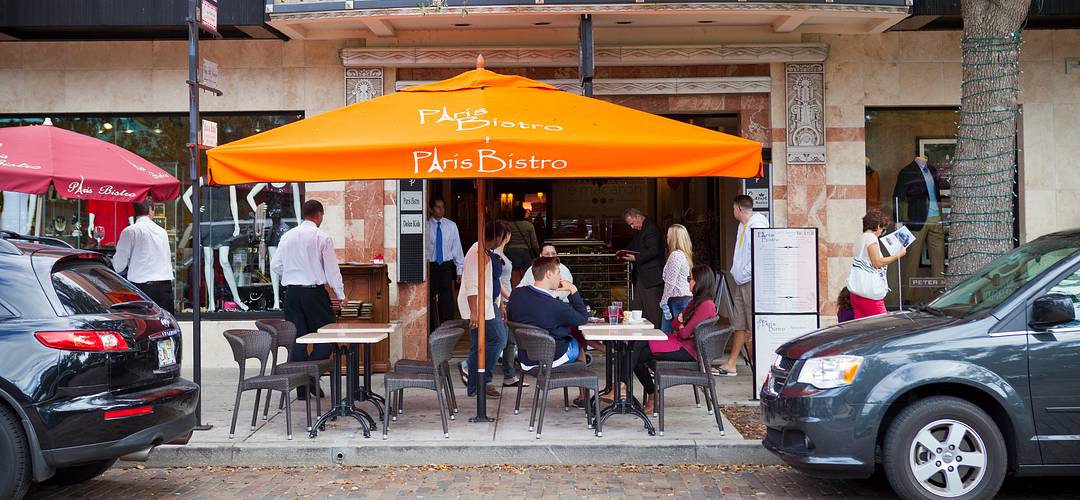 Stroll the brick streets of Park Avenue for an ice cream cone at Kilwins or shopping for unique toys at Lighten Up! Step back into old Florida at Kraft Azalea Gardens with 13-acres of Spanish moss lined oaks and cypress trees along the shore of Lake Maitland. It's a prime spot for a picnic or just to let your kids run free in an expansive space. In the spring, dozens of azalea bushes are in full-bloom. Take the Winter Park Scenic Boat Tour and experience lakefront beauty, local history and the sheer pleasure of a boat ride. Boat captain tales are always lively and informative. Pop into The Coop, a quaint casual restaurant featuring Southern cuisine, for their famous fried chicken or savory fried green tomatoes. Be sure to say "yes" to dessert. Old-school banana pudding and the moon pies are hometown favorites.
The Beaches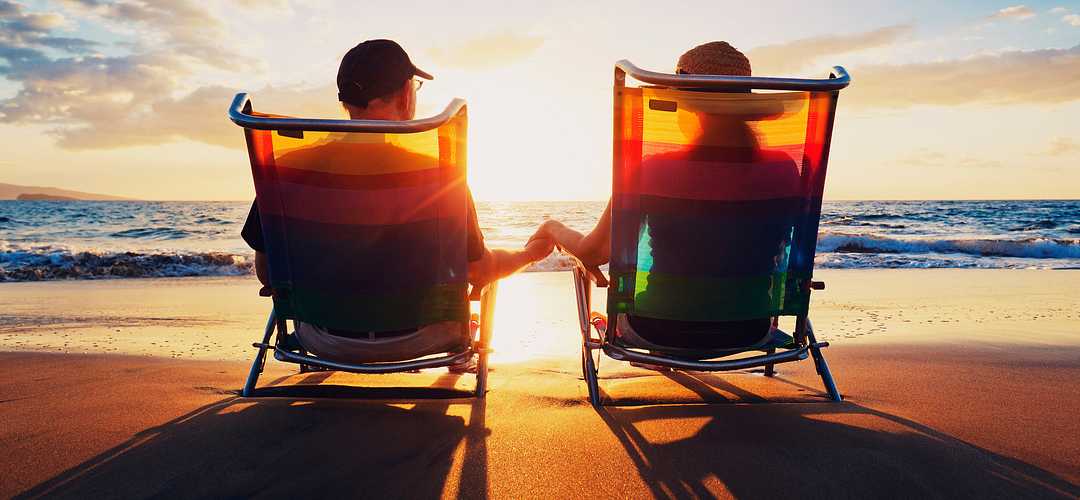 Visit the Cape Canaveral National Seashore, a 25-mile stretch between Titusville and New Smyrna Beach, known for its pristine beaches and dunes dotted with sea oats for a serene getaway. If you need a little more hustle and bustle, then visit Cocoa Beach, which earned its fame from the 1960s I Dream of Jeannie series. It's also home to the perennially popular Ron Jon's Surf Shop. Neighboring New Smyrna Beach, still retains its sleepy beach town feel and is home to JB's Fish Camp, a rustic seafood restaurant popular with locals and visitors alike. From here, you're fairly close to the world famous Daytona Beach and Pier as well as NASCAR's Daytona International Speedway. And two hours west, will lead you to some of the best beaches along the Gulf coast: Clearwater and St. Petersburg provide the calm, warmer waters of the Gulf. Little treasures like Siesta Key, Longboat Key and Anna Maria Island are also picturesque places where you can opt to enjoy the sand and surf or rent bikes and explore.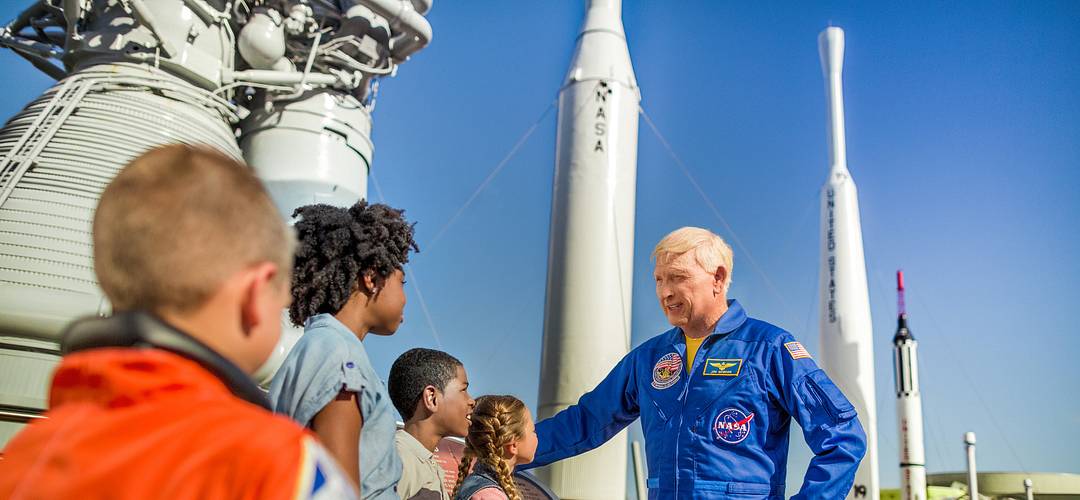 If your child has a fascination with outer space or rockets this is the place to be. Make sure to visit the Rocket Garden with enormous rockets as well as replicas of space capsules from the Mercury, Gemini and Apollo eras of the space program. Don't miss the Splash Pad, it's a hit with families. Children can pretend they're mini-astronauts, touch a moon rock and stand under the largest rocket ever flown at the Apollo/Saturn V Center. Slides, tunnels and play platforms are rocket-themed and designed to give kids the illusion of being an astronaut in space at the Children's Play Dome. Of course, your toddler can look the part too. Mini NASA flight suits are available at the gift shop, delightful for show and tell and their next Halloween costume.
Long before the popularity of our world-class attractions, visitors came for the natural springs. In fact, Florida has the largest concentration of springs in the world with over 700 beautiful springs spanning across the state. Many are only a short road trip away. Take a dip in the crystalline waters that average a 72-degree temperature almost year-round. Rent inner tubes and slowly stream down Ichetucknee Springs near Gainesville or head to Crystal River National Wildlife Refuge to snorkel or swim with the gentle giant manatees in King's Bay. There's nothing quite like it. Glass bottom boats provide a glimpse into the clear waters of Silver Springs, and you can sight manatees from mid-November through March at various overlooks while at Blue Springs. Relax, charter a boat cruise, swim or snorkel—there's no rush to see it all. Just take a cue from a laidback manatee. And if you head to De Leon Springs, do stop at the Old Spanish Sugar Mill Restaurant for make-your-own pancakes at your table, a tasty tradition you'll be nostalgic for in years to come.