4740 West US 192
Kissimmee, FL 34746
407-397-2378
Visit Website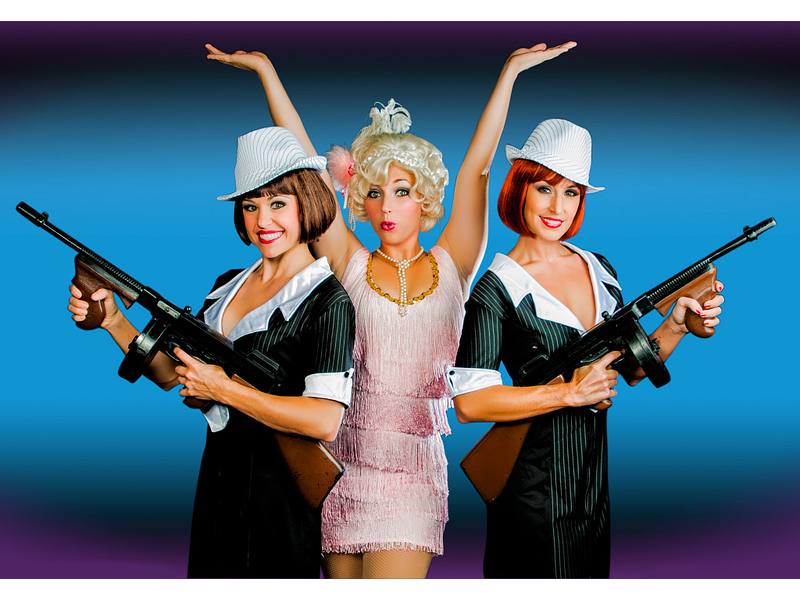 Knock 3 times, give the secret password and discover the era of mobsters, dames and prohibition at Capone's Dinner & Show. Since 1992 Capone's has entertained guests of all ages with its one-of-a-kind speakeasy & cabaret. It's a blast from the past!
The show features singing, dancing, sensational costumes, stand-up comedy, romance and goofy gangster action. Interaction with the show's cast (always in character) is hysterical and a cherished memory for many guests. No two shows are ever alike!
Ready for action? During a good ol' gangster shoot out, guests receive prizes galore. When the action heats up, "ammo" begins to fly! These gangsters aren't using standard mobster-issued run-of-the-mill Tommy Guns! They're using "big guns," and your gang is sure to enjoy!
Enjoy a delicious dinner buffet filled with Italian/American favorites and the largest beverage selection of any Orlando dinner show. A fresh salad bar is included as well as a hot meat carving station featuring steak, turkey and pork tenderloin. Drinks are unlimited and dessert is included too!
Have more fun than ever by 'dressing the part.' When you order your tickets online, be sure to pre-order costume accessories to wear during the show! Choose from stylish fedoras, boas, flapper headbands and more. When the evening's done, take them home with you as a souvenir or to wear again!
Want to be treated like a true Good Fellow? Upgrade your ticket and experience a pre-show gambling joint, The Four Deuces and first-in-line privileges. Only a select few VIP tickets are offered each night. Come on and join "the family!"
All ages will enjoy this spectacular, family-friendly evening of "dinnertainment." Don't miss Capone's Dinner & Show! Your gang is sure to be walking the walk, talking the talk and humming the songs when the night is done!