7081 Grand National Drive, Suite 105
Orlando, FL 32819
407-248-9590
Visit Website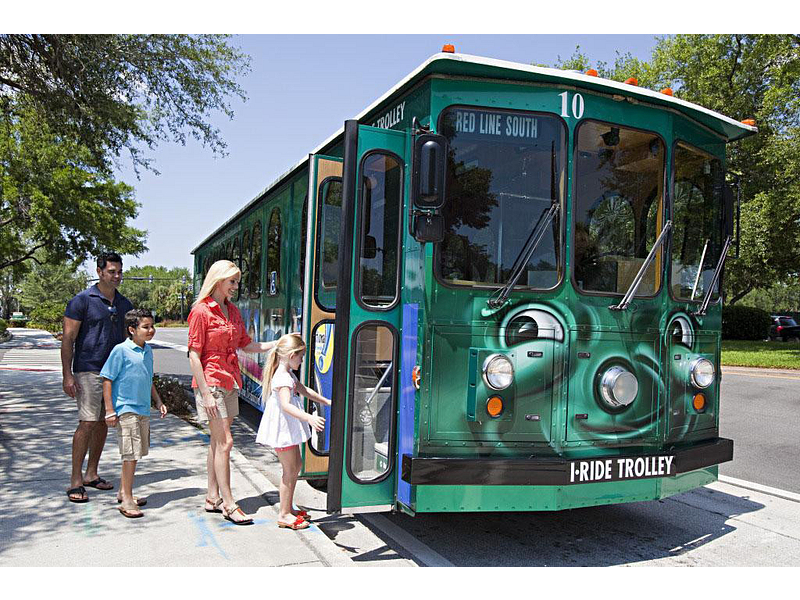 I-Ride Trolleys are the fun way to get around the International Drive Resort Area . . .Orlando's Most Dynamic Destination!
And it's so easy. Just hop on board an I-Ride Trolley daily from 8:00 AM to 10:30 PM. It's convenient, economical and fun! Stops are situated up and down the main thoroughfares and trolleys come along every 20 minutes or so.
Affordable for the entire family, the trolley cash fare is $2.00 per person/per ride, kids $1.00 per ride (ages 3-9), seniors $0.25 per ride (age 65 and over). Unlimited Ride Passes available.