The MORlando Challenge
Win a Trip | Discount Tickets | E-Newsletter
Between world-famous theme parks, thrilling attractions, incredible outdoor adventures and other unforgettable things to do, you might be wondering: How long does it take to really experience Orlando? What's the best way to plan your own trip? And if you've been here before, have you taken advantage of all the unique experiences waiting for you in the Theme Park Capital of the World?
When we put the first question to the test 10 years ago, the answer was 67 days — but a lot has changed since then. Walt Disney World® Resort, Universal Orlando Resort, SeaWorld® Orlando and LEGOLAND® Florida Resort have all rolled out expansions and updates to keep you coming back for more. We've also added new attractions like The Wheel at ICON Park™, Orlando StarFlyer, Madame Tussauds Orlando, and Crayola Experience, plus scores of other fresh ways to play indoors and outdoors. At the same time, our arts scene has grown by leaps and bounds thanks to downtown Orlando's Dr. Phillips Center for the Performing Arts, the Garden Theatre in Winter Garden and countless other venues, providing still more things to do in the Theme Park Capital of the World.
In other words, it's time to update that number … which means it's time for "The MORlando Challenge!"
---
Meet the MORlando Ambassadors
During "The MORlando Challenge," three Visit Orlando Vacation Guides will embark on the ultimate Orlando vacation experience. Meet our ambassadors: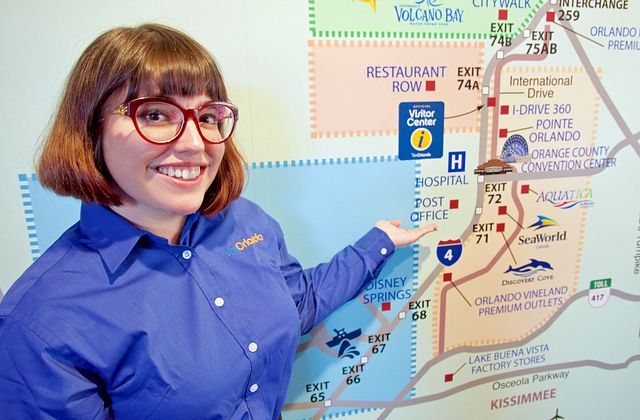 Tiffany
A Florida native of Cuban descent, Tiffany loves to experience the niches and neighborhoods of Orlando. She's also a pin-designer, artist and occasional streamer. And yes, she still finds time to explore her favorite comic-book and video-game shops in Orlando.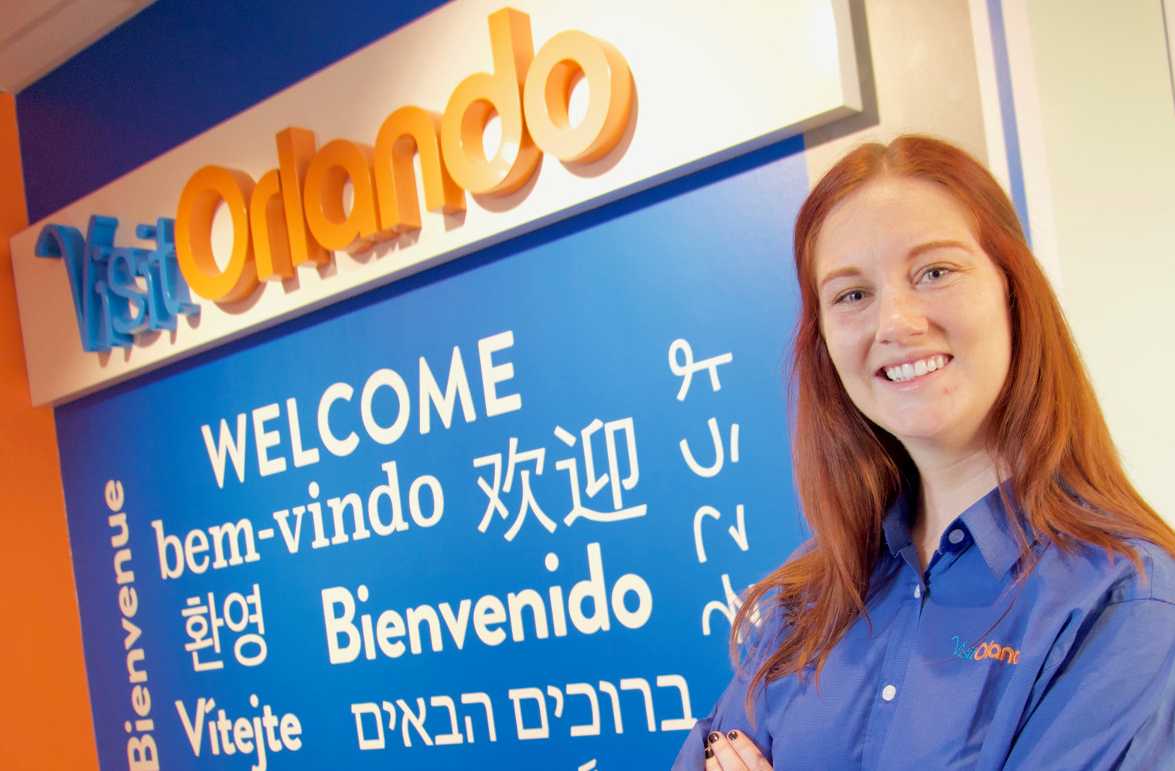 Kelley Jo
An Orlando resident for the past five years, Kelley Jo grew up in Valencia, California, where she started her career in destination marketing. She enjoys live music, traveling, and visiting theme parks. Her favorite aspect of Orlando is the host of diverse attractions.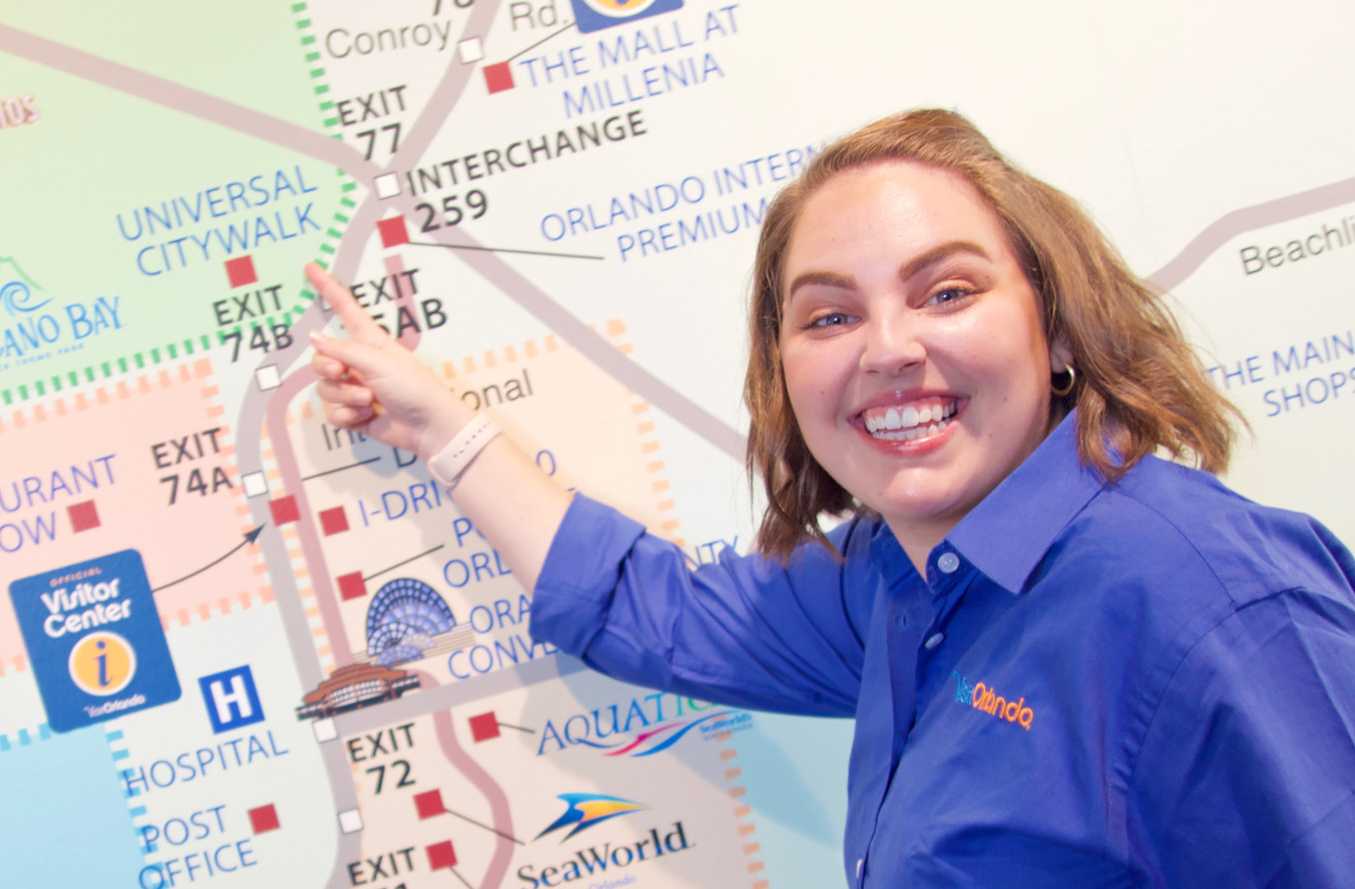 Carly
Originally from South Florida, Carly recently graduated from University of Central Florida's Rosen College of Hospitality Management. She's passionate about adventure, cats, coffee, exploring new places and living in Orlando — especially the city's diverse districts.
Trip-Planning Tips From the MORlando Ambassadors
Planning a trip to Orlando? Looking for fresh reasons to come back? Check out the MORlando Ambassadors' weekly tips, archived here for your reading and research pleasure!
Week 2
Keep your ticket cards to use during return visits. Plus, tickets bought here can be used at other locations. They also have Luigi's Mansion Arcade, which is a hard game to find at other local entertainment centers. Time spent: 1.5 hours.
Downtown Winter Park
There are numerous cute stores, restaurants, museums and more to enjoy when you visit this upscale area. Time spent: 3 hours.
East End Market
Plan to eat here but arrive early, because the legendary cookies from Gideon's Bakehouse tend to sell out fast. There are also some shopping options. Special events like yoga and dog adoptions take place upstairs. Time spent: 1.5 hours.
Enzian Theater
You can order food and drinks during the movie — just flip the bell on your table to let your waiter know that you need service. You can also arrive early, or stay later, to enjoy cocktails at the onsite Eden Bar. Time spent: 2.5 hours.
These beautiful gardens, which also include a museum, are in a beautiful neighborhood. Check ahead of your visit to see if they have any upcoming special events or movie nights. Either way, this venue is great for all ages. Time spent: 1.5 hours.
Arrive early to make sure you see all the acts. The Michael Jackson professional wanders the floor after his set, providing a perfect time to get a picture with the talent. Also check out the add-ons to the dinner menu for a more unique experience. Time spent: 2.25 hours. Get discount tickets.
Mills 50 District
Don't be hesitant to try new cuisine when you visit this dining and nightlife district near downtown. The food is unique and delicious. Every restaurant transports you to its home country and is a great local experience. Wander down the street and try any type of bubble tea that you see, and be sure to try Vietnamese coffee, too. Time spent: 1.5 hours.
Learn more: Mills 50
Take advantage of seating areas throughout the galleries to take in the art and themed music. Also, look online for special events. This place is more than just paintings and sculptures, as they host a variety of art-related activities. Time spent: 1 to 2 hours.
This STEM attraction is loads of fun for all ages! Be on the lookout for their special events, including evening programming for adults. The main exhibit is constantly changing, so there's always reasons to come back and learn something new. Time spent: 2 hours.
Peterbrooke Chocolatier
The most famous treat at this shop isn't the chocolate — it's the chocolate-covered popcorn! The gelato is also a great option on a hot day. Ask to hear about the history of the store when you go in to get your treats. Time spent: 15 minutes (1.5 hours with the optional chocolate experience).
You can learn quite a bit of pirate history throughout the course, courtesy of signage at each hole. They also have a great rainy-day policy! Be sure to grab a scratch-off ticket at the end for the chance at some fun prizes. Time spent: 1 hour. Get discount tickets.
Titanic: The Artifact Exhibition
Read all the fun facts! At the end, you'll get to touch a real piece of the Titanic. They also have a dinner show on select weekend nights. However, keep in mind that phones and photography are not allowed. Time spent: 1 hour.
Wall Crawl Orlando
This is a great activity when you want to do something indoors. Make the most of your one-hour window and bring a change of clothes for the different walls. Speaking of the latter, the walls change throughout the year. They also plan on hosting special events in the near future. Time spent: 1 hour.
Week 1
Before you arrive, download the free Play Disney Parks app for Android and Apple to access the Star Wars: Datapad, which you can use to help the Resistance or the First Order take control of Black Spire Outpost. Haven't seen all (or any) of the movies? No worries — this new land's details are so amazing, anyone can appreciate them! Time spent: 3 hours. Get discount tickets.
Learn more: Star Wars Galaxy's Edge
This location has lots of packages so you can mix and match which experience you want to try. Make sure to hit the XD Dark Ride, but everything is a must-do. Time spent: 3 hours. Get discount tickets.
Chocolate Museum & Cafe
The tours start every hour, on the hour. Once you're done, enjoy lunch and treats in the cafe and gift shop, including the fondue. Time spent: 1.5 hours.
Dive in and get your hands dirty — don't be afraid to touch everything in the room. Clues are hidden everywhere! And keep in mind that the game master is there to help you, so be sure to listen to what he or she has to say. Plus, once you finish the experience, save 20% off your next session by booking it before you leave. Time spent: 1.25 hours.
Catch all the live shows! You'll get to see many animals you won't usually encounter in the wild while enjoying the staff's quick and witty commentary. You also can't go wrong purchasing a package and doing all of the add-on attractions, including the Screamin' Gator Zip Line — an amazing experience that gives a bird's-eye view of the park. Finally, try their original-recipe, deep-fried Gator Nuggets at Pearl's. Time spent: 5.5 hours. Get discount tickets.
There's no cover for this venue's Fire Lounge, and you can save 25% off entry into the ICEBAR when you arrive at opening time. Once you purchase ICEBAR entry, you'll receive a wristband that can be used for unlimited re-entry that day. ICEBAR also offers free downloadable photos of your experience when you upgrade to the faux fur coasts. Time spent: 1 hour or more if with a large group.
Wear clothing that can be easily layered, since a jumpsuit will be provided. You'll also want to wear closed-toed shoes and take your jewelry off before you fly. Time spent: 1.5 hours. Get discount tickets.
Arrive when they open so you can follow along with the story that they tell each day, as all shows are only available once daily. Take your time to explore each path, as they each lead to a picturesque garden or display. And it's definitely worth it to upgrade your admission to the backstage, all-access package. Time spent: 4 hours (could spend all day). Get discount tickets.
Arrive early to avoid waiting in line for photo ops. Facts about each featured celebrity are provided in both English and Spanish — take your time and read all the information to learn some new fun facts. Time spent: 1 hour. Get discount tickets.
You could spend the whole day here, especially if you purchase a package and do all available attractions and games. For bowling, you can customize your screen backgrounds to fun selfies, cartoons or even your choice of television programming. Coupled with delicious, shareable food, it's a wonderful experience for a family or group. Time spent: 3 hours.
This is the tallest swing ride in the world! Enjoy flying over International Drive at 425 feet in the air, cruising at up to 60 mph. Take in all the sights and be sure to have a bystander catch your picture waving from up above. Time spent: 10 minutes.
Go to the concierge desk inside the food court and grab a book of coupons that are good at many of this discount shopping center's stores. Coffee-lovers, start your experience at the Starbucks — or hit up the Foxtail Coffee (a local favorite) inside Tommy Hilfiger. Time spent: 2 hours.
Salad and pizza are unlimited, as are beverages, and you can pay an upcharge for other options. Bring cash to tip your servers! Check in early so you can sit close to the stage and enjoy some close-up magic. Time spent: 1.5 hours. Get discount tickets.
Come at night and plan to go to a restaurant and stay for an activity such as the Improv Comedy Club, Main Event Entertainment or Regal Cinemas Pointe Orlando — one of the best theaters in town. Time spent: 30 minutes (but could easily be several hours).
This is a great attraction to bring your children and explore as a family — and a fun place to go rain or shine. Slow down and use the helpful touchscreens along each aquarium to identify the interesting marine life you'll see. Time spent: 1.25 hours. Get discount tickets.
SKELETONS: Museum of Osteology
Look for Suci the Rhino, and check out the flesh-eating beetles. Also, visit the touch table to feel authentic skulls and guess which animal each belongs to. When it's available, add the private tour to your admission. There is so much to learn, and it adds a great value to the experience. Time spent: 1 hour.
Come hungry, because this location has some of the best food in the area. On a clear day, you can see all the nearby attractions from your driving bay. And if you have long hair, bring a scrunchie or some bobby pins to tie it back. Time spent: 1.5 hours.
If time allows, hit this once during the day and again at night to see the evening fireworks. (Get in line at about 8:55 p.m. for the latter.) When you look out toward the horizon, match what you see to the information on the courtesy iPads in each pod. Time spent: 25 minutes. Get discount tickets.
The Bubble Lab is a highlight for all ages — you can make a bubble the size of your body! And laser tag is a fun way to compete with new friends. Plan to arrive at the museum an hour or two before the Outta Control Magic Comedy Dinner Show starts. Time spent: 2-3 hours. Get discount tickets.
Follow the Fun
Whether you're planning your own Orlando vacation itinerary or just want to keep up with the adventures, you can do so by following the team's stories on Instagram, bi-weekly YouTube series, and this page, which will be updated with insider tips for everything they experience on their journey. Just search for #MORlando on Instagram and YouTube. But first, keep reading to get the MORlando Ambassadors' tips, which are perfect for your own trip-planning needs — and discovering new reasons to revisit Orlando.
Want to start your own Orlando expedition? Before you embark, be sure to stop by our Official Visitor Center at 8102 International Drive, where you can also get trusted trip-planning resources, immersion into top attractions, and discounted tickets — including exclusive offers that aren't even available online. While you're there, mention promo code "InStore 10" to save an additional 10% on your ticket purchases. What a way to start your adventure!
After all: There's always more to do in Orlando!