Visit Orlando's Magical Dining Month Is Back With Over 100 Restaurants
Visit Orlando's Magical Dining Month returns in August, and we have the scoop on this year's new restaurants.
Orlando's stellar dining scene is a steal once more: Visit Orlando's Magical Dining® Month, sponsored by American Express, returns Aug. 24 – Sept. 30! Now in its 13th year, the culinary event is welcoming its widest variety of cuisines yet, with more than 100 Orlando-area restaurants — including many newcomers — offering three-course, prix-fixe dinner menus for just $35 per person. Plus, through Visit Orlando, $1 from each meal supports Best Buddies and Down Syndrome Association of Central Florida.
It's a great opportunity to revisit local favorites and try some of the hottest new venues in Orlando, which is among the Top 50 Foodie Capitals of the World based on diversity of available cuisines according to Bott+Co. Read on for a preview of Magical Dining's first-time participants, then head to OrlandoMagicalDining.com for a complete list of 2018's restaurants, menus and OpenTable reservations!
New Restaurants Bring New Flavors to Magical Dining Month
With nearly 20 Orlando eateries joining Magical Dining Month for the first time in 2018, there are plenty of fresh flavors to choose from. Here's a look at this year's newcomers, including where to find them.

Amura Sushi in Orlando
New Magical Dining Month Restaurants in Orlando's International Drive Area
Amura Japanese Sushi & Steak: Located on Restaurant Row, Amura is consistently rated as one of Orlando's best restaurants. Their inaugural Magical Dining offerings include Sushi, Salmon Teriyaki, Chicken Lettuce Wraps, Mochi Ice Cream and more.
Café Tu Tu Tango: Lamb Racks, Crab-Stuffed Grouper, Chicken Osso Bucco and other Spanish-influenced delicacies will be available at this International Drive favorite, which is themed after an artist's loft in Barcelona.
Mai Hana Pan-Asian Grill & Sushi: Part of International Drive's dining scene, Mai Hana will offer Duck A L'Orange, Miso Sea Bass and Curry Lamb Chop as entrees, with Fried Cheesecake as a dessert option.
Pharmacy: One of Orlando's coolest speakeasy's, Pharmacy is located on Restaurant Row. Options here will include Braised Pork Shoulder Ropa Vieja, Big Bite Maine Lobster & Corn Roll and Coffee Pot de Crème, to name a few.
Texas de Brazil: Texas de Brazil is known for its all-you-care-to-eat servings of succulent meets and fresh salad fixings, and that's what they're serving for Magical Dining — albeit at significantly reduced prices. They're on International Drive.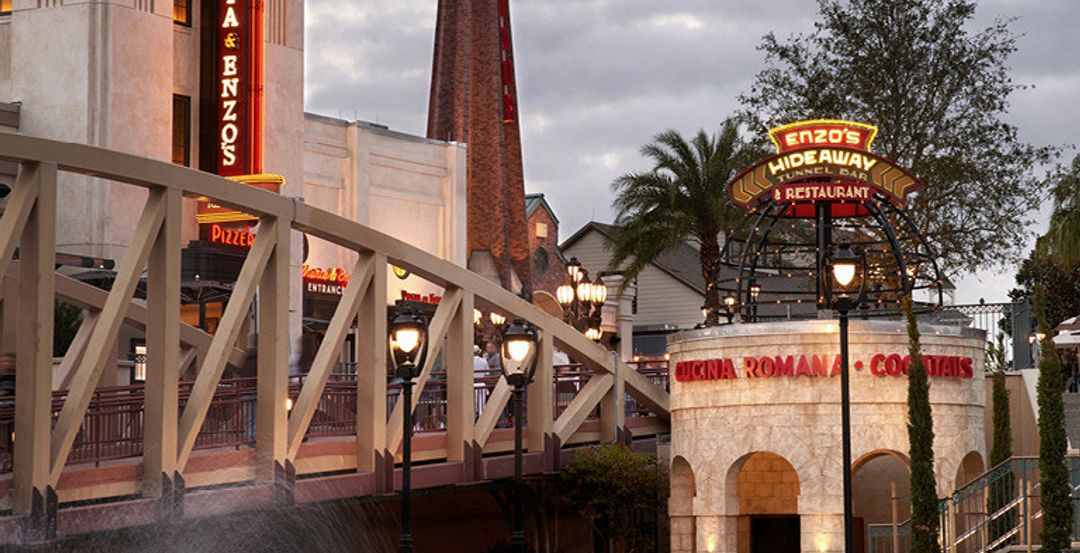 Enzo's Hideaway Tunnel Bar & Restaurant at Disney Springs in Orlando
New Magical Dining Month Restaurants in Orlando's Lake Buena Vista Area
Bongo's Cuban Café: Part of Disney Springs at Walt Disney World Resort, this authentic Cuban eatery will have Bacon-Wrapped Sweet Plantains, BBQ Guava Ribs, Key Lime Guava Parfait and a Tour of Cuba, featuring a sampling of Cuban classics.
Enzo's Hideaway Tunnel Bar & Restaurant: Enzo's Hideaway is one of Disney Springs' newest eateries, and its "secret" tunnel entrance and speakeasy ambience make it one of the coolest. Their mouthwatering options will include Pasta al Forno, Grilled Hangar Steak, Fontina en Carozza and Tiramisu.
Terralina Crafted Italian: The brainchild of celebrity Chef Tony Mantuano, Terralina is new to Disney Springs. This year, the eatery will focus on Italian classics like Spaghetti Bolognese, Artisan Pepperoni Pizza and Chicken Parmesan.
Wine Bar George: Headed by Master Sommelier George Miliotes, Disney Springs' newest venue is centered around wine, but they have some great food, too. Their Magical Dining menu includes Burrata, Jicama-Kohlrabi Salad, Olive Oil Cake and more.
Zen: Offering Kung Pao Shrimp, Cashew Salmon, Hunan Dumplings and Banana Chocolate Spring Rolls, among other dishes, Zen can be found at Omni Orlando Resort at ChampionsGate, about 15 minutes from Walt Disney World.
Zeta Asia: Less than 10 minutes from Walt Disney World at Hilton Orlando Bonnet Creek, Zeta is offering several Asian delights, including their Mount Fuji Roll and Kanji Roll, Short Rib Bibimbap and Spicy Tuna Poke.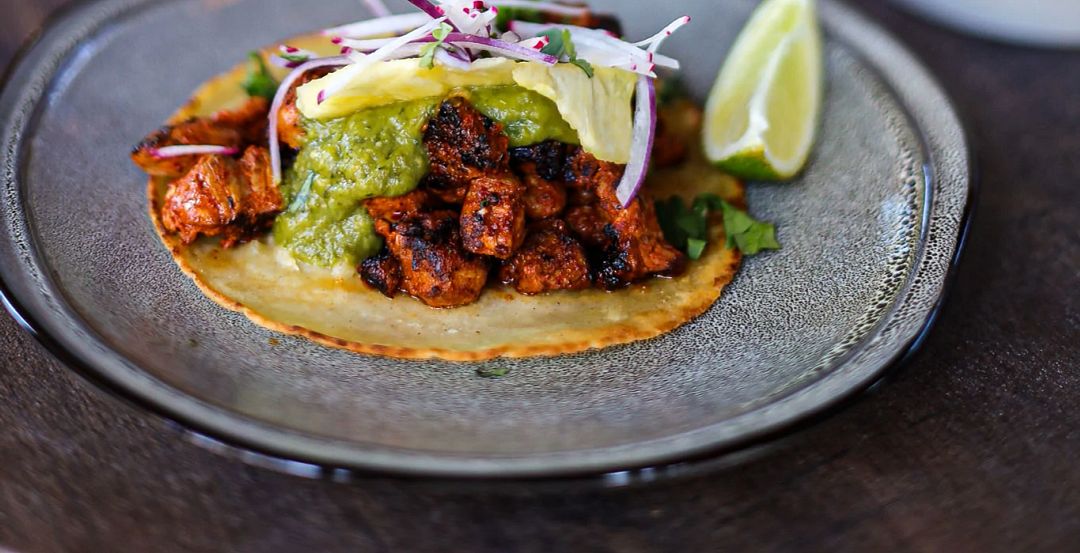 Reyes Mezcaleria in Orlando
New Magical Dining Month Restaurants in Downtown Orlando Area
Reyes Mezcaleria: Head to downtown Orlando's North Quarter district for this modern Mexican eatery. Entrees include Veracruz Snapper, Duck Mole and Mar y Tierra, which combines grilled flank steak with shrimp a la diabla.
Seito Sushi (Baldwin Park): Seito's Baldwin Park location will join the International Drive original for the first time. Both will offer delicacies such as Yellowtail Carpaccio, Chuan Jiao Salmon, Thai Tea Bread Pudding and more.
The Strand: Part of Orlando's vibrant Mills 50 district minutes from downtown, The Strand serves contemporary takes on classic culinary creations. Its Magical Dining options will include Grilled Prime Rib, Watermelon & Burrata, and a Chocolate Olive Oil Cake.
The Tap Room at Dubsdread: Serving as the official clubhouse for Orlando's historic Dubsdread Golf Course, The Tap Room will have American mainstays like Filet Mignon, Crab Cakes and Parmesan Encrusted Grouper. They're in College Park, just 10 minutes from downtown Orlando.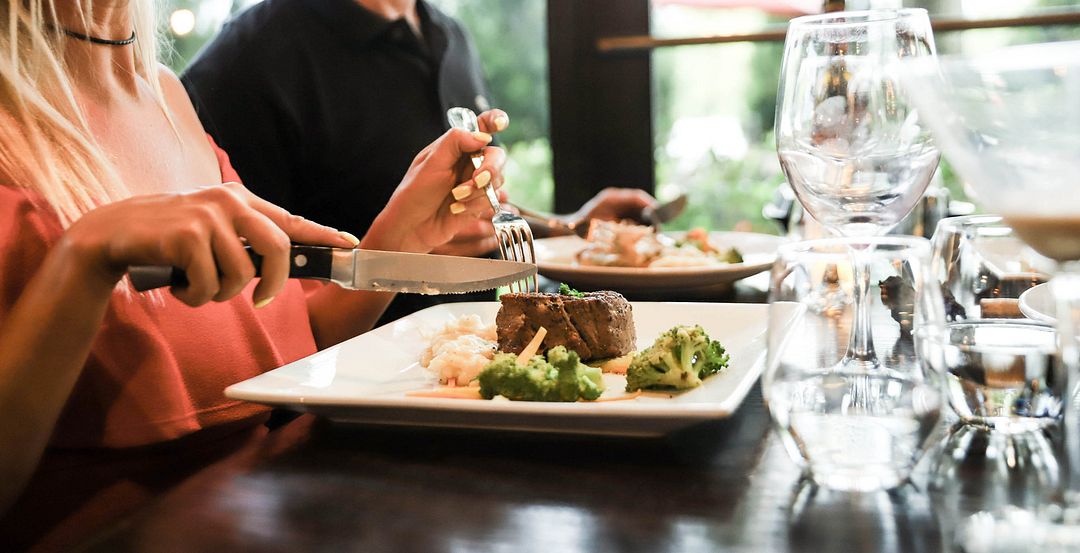 Fig's Prime in Altamonte Springs
New Magical Dining Month Restaurants Throughout the Orlando Area
Cooper's Hawk Winery & Restaurant (Waterford Lakes): Enjoy Pan-Roasted Barramundi, Short Rib Risotto and a Maple, Mustard & Pretzel-Crusted Pork Chop at this Cooper's Hawk's location, which is joining its returning International Drive sister restaurant. Waterford Lakes is about 15 minutes east of downtown Orlando.
Fig's Prime: Located in Altamonte Springs, about 20 minutes north of downtown Orlando, Fig's specializes in steak, seafood and spirits. Save room for dessert when you visit during Magical Dining, as their sweet temptations will include Chocolate Ganache Rum Torte With Raspberry Sauce and Limoncello Cake.
Market to Table: Dine on Portobello & Tomato Napoleon, Braised Beef Short Ribs, Lavender Crème Brûlée and more at this fresh-focused eatery. You'll find it on Plant Street in Winter Garden, about 25 minutes from Walt Disney World.
Terramia: One of Altamonte Springs' best Italian eateries, Terramia's first Magical Dining menu features Stinco di Agnello Abbruzzese (braised lamb shank), Halibut Alla Piccata, Calamari e Gamberoni and other inventive Italian dishes.
Eat for a Good Cause
Each year, one or more local charities benefit from Visit Orlando's Magical Dining Month, receiving $1 from each meal served. This year, Magical Dining Month will benefit two Orlando-area nonprofit organizations: the Down Syndrome Association of Central Florida and Best Buddies of Central Florida.
The Down Syndrome Association of Central Florida offers hope, acceptance and empowerment for all individuals with Down syndrome and their families. Best Buddies of Central Florida creates opportunities for one-to-one friendships for people with intellectual and developmental disabilities.
This year's Magical Dining restaurants offer a menu and setting for every occasion, and it all helps support two great causes. For a full list of participating restaurants, menus and OpenTable reservations, visit OrlandoMagicalDining.com.
Cover image courtesy Wine Bar George (photo by Mike Gluckman).
Stay Connected to Orlando!
Never miss a second of what happens in Orlando! Follow us on Facebook, Twitter and Instagram for the latest offers, exclusive tips and live feeds from our newest attractions and fun events, and subscribe to our eNewsletter for more information from Orlando: Theme Park Capital of the World®.