Vegetarians, Rejoice! Dishes to Enjoy During Visit Orlando's Magical Dining Month
Get details on restaurants with vegetarian entrées, appetizers and desserts for 2018's Magical Dining Month.
Running from Aug. 24 through Sept. 30, and offering three-course, prix-fixe meals for just $35 at more than 100 of Orlando's finest restaurants, Visit Orlando's Magical Dining® Month sponsored by American Express has something for everyone — including vegetarians!
Learn more: Visit Orlando's Magical Dining Month Is Back
While many of this year's Magical Dining entrées can be ordered without meat or seafood, and dozens of participants have vegetarian appetizers and desserts, 11 restaurants are going all out with main courses prepared specifically for veggie-lovers. Read on for details, and visit MagicalDining.com for a complete list of Magical Dining restaurants, menus and OpenTable reservations for 2018.
Visit Orlando's Magical Dining Month Vegetarian Entrées for 2018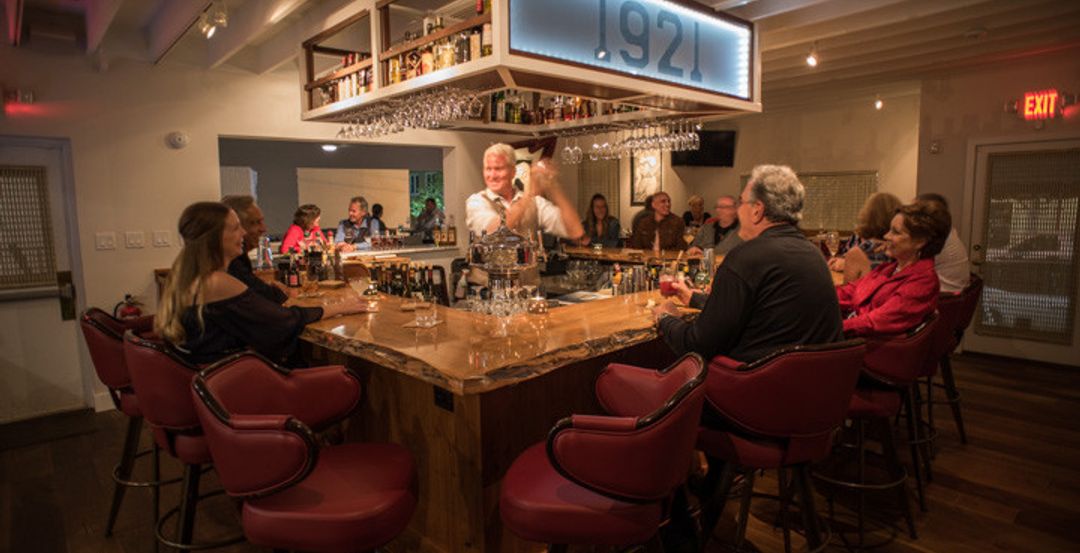 1921 by Norman Van Aken in Mount Dora (Photo: Jeffrey Phillips)
Headed by the only Floridian inducted into James Beard's "Who's Who of Food & Beverage in America," this restaurant celebrates modern Florida cuisine in a historic, intimate setting in Mount Dora, about 40 minutes from downtown Orlando.
After starting with the Vegetarian Dill Pickle-Brined Fried Green Tomatoes, vegetarians can enjoy the Wood Oven-Roasted Vegetable Paella entrée, complete with shishito peppers, young carrots, squash and fava beans. Then, choose from Vanilla Swizz Roll and Milk Chocolate Panna Cotta desserts.
Serving creative twists on traditional American fare, this downtown Orlando restaurant has a Magical Dining entrée that's completely vegan: Togarashi Tofu, served with sticky rice, black garlic gai lan and ponzu sauce.
For dessert, House Ice Cream Trio, Crème Brûlée of the Day and Chocolate Mousse Layer Cake are vegetarian delights. And the Scallop Tostones starter, with fried plantains, jicama slaw and garlic-lime butter, can be ordered sans scallops.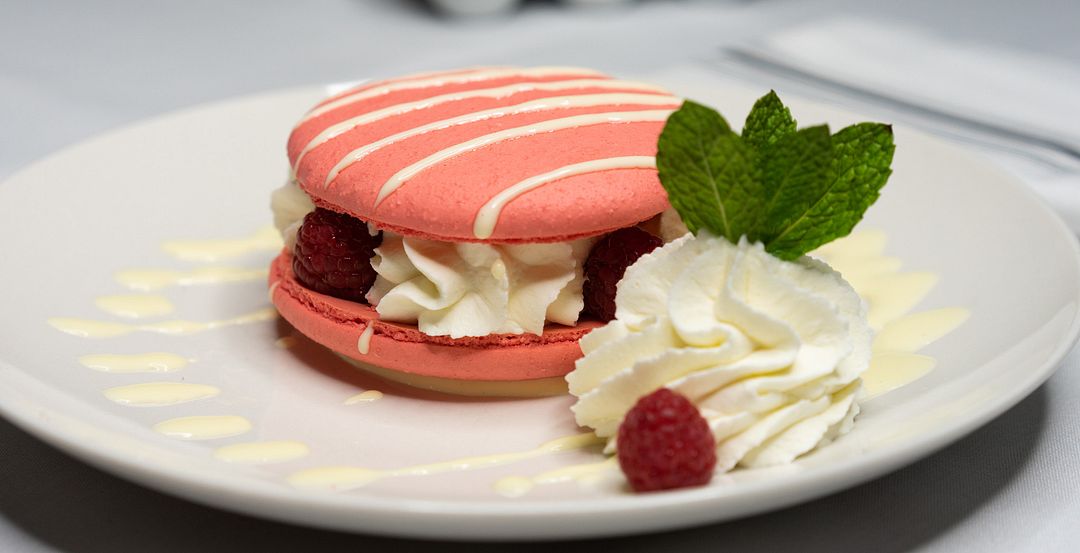 Raspberry Macaron at Market to Table in Winter Garden
This airy restaurant in downtown Winter Garden, about 25 minutes from Walt Disney World Resort, features seasonally inspired, contemporary American cuisine. Vegetarians can start with Mozzarella Burrata, which normally includes prosciutto in addition to melon, basil and balsamic, but can be requested without the prosciutto.
Portobello & Tomato Napoleon, which uses Bakemeyer Farms whole-wheat pasta, is available as a meat-free entrée. Finally, the eatery's Raspberry Macaron and Lavender Crème Brûlée are both vegetarian-friendly.
Learn more: The City of Winter Garden

Soco Restaurant in Orlando
Head to the cobblestoned streets of downtown Orlando's Thornton Park neighborhood for this eatery's acclaimed takes on Southern classics — including the Fried Green Tomatoes vegetarian appetizer.
For an entrée, vegetarians can look forward to Chicken-Fried Cauliflower "Steak" with asparagus, artichoke, garlic mashed potatoes and vine-ripe tomato gravy, while dessert options include Chef's Select Bread Pudding and Key Lime Pie. And if you love al fresco dining, ask for seating on their outdoor patio!
Found in Winter Park, about 20 minutes from downtown Orlando, this restaurant is inside The Alfond Inn. Focusing on farm-to-table freshness, they're offering Mushroom & Asparagus Risotto as a Magical Dining entrée.
Vegetarians can also choose from two starters, including Crispy Triple Cream Brie and Compilation of Beets, and the House-Made Bread Pudding, Macallan Scotch Pudding and House-Made Key Lime Pie are also vegetarian-friendly.
Learn more: The City of Winter Park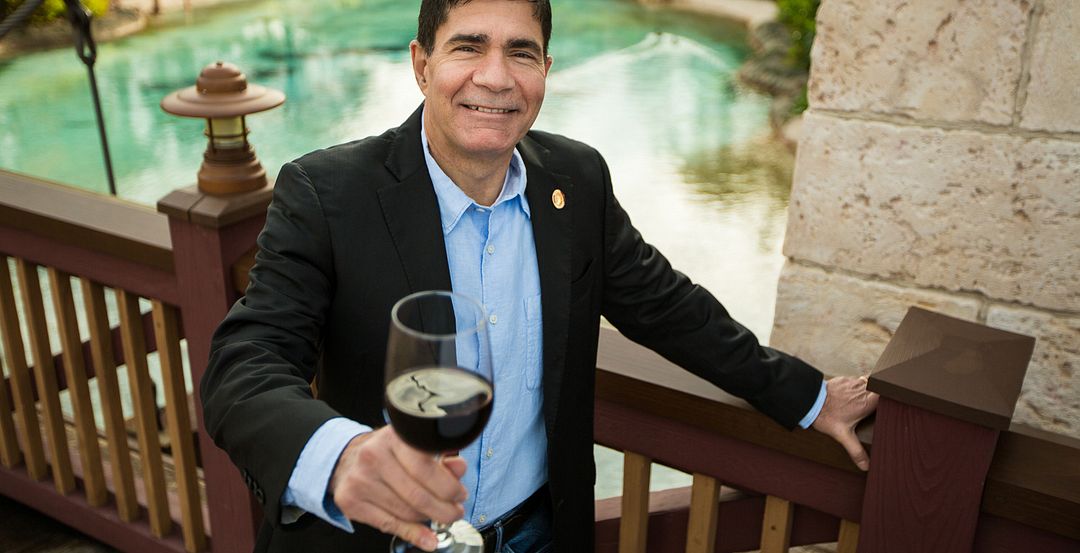 Master Sommelier George Miliotes of Wine Bar George in Orlando (Photo: Mike Gluckman)
Spearheaded by George Miliotes, the world's only master sommelier-led wine bar is part of Disney Springs, the outdoor dining, shopping and entertainment district at Walt Disney World.
Each of their Magical Dining courses has something for vegetarians, including Hummus and Jicama-Kohlrabi Salad appetizers, Olive Oil Cake for dessert, and a Burrata entrée with San Marzano tomatoes, olive oil and grilled bread. They all pair nicely with the venue's extensive selection of wines.
Learn more: Top 10 Reasons to Visit Disney Springs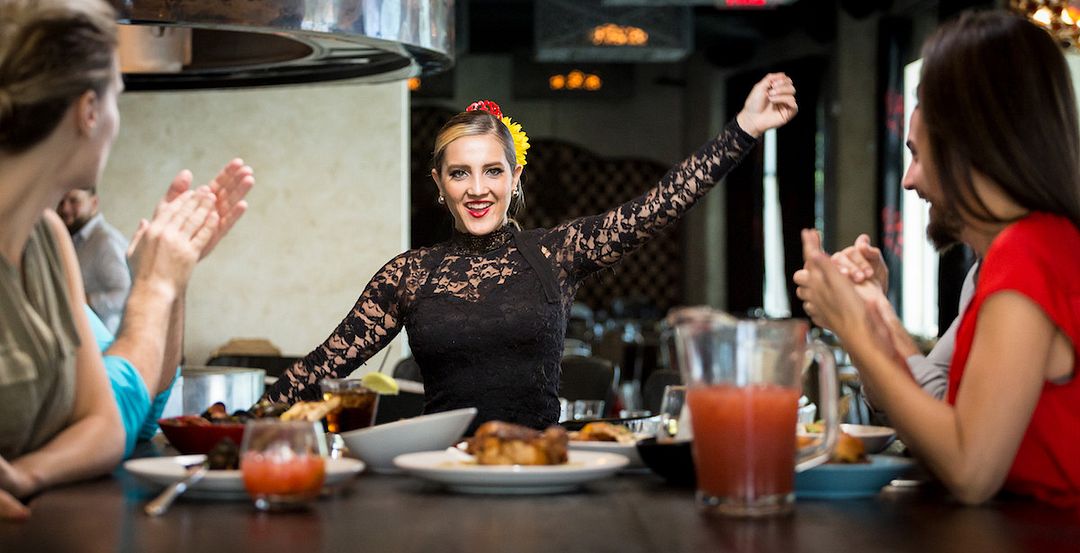 Flamenco Dancer at Tapa Toro Tapas Bar & Paella Pit in Orlando
Part of ICON Orlando 360, this Spanish-influenced eatery has a full suite of vegetarian options for Magical Dining Month. First, the Wahoo Crudo appetizer features pickled shallots, garlic chips, puffed farro, and leche de tigre (aka cilantro lime foam).
It's followed by The Fryda Kawlo, incorporating pan-fried cauliflower steak, herbed yogurt, marbled potatoes, baby carrots and tomato sauce, with Crema Catalana and Chocolate Mousse as desserts.
Learn more: Top 10 Reasons to Visit ICON Orlando 360
Located inside Loews Portofino Bay Hotel at Universal Orlando® Resort, this Italian eatery's menu features authentic dishes from Tuscany, Naples and Piemonte, plus family-dining house specialties.
This year, vegetarians can start with the Mama Della Insalata Caesar Salad before moving on to Melanzane Alla Parmigiana, which blends seared eggplant parmigiana, ricotta cheese, broccolini and fresh tomatoes. Be sure to save room for the Traditional Tiramisu or Chocolate-Dipped Cannoli!
Learn more: Top 10 Reasons to Visit Universal CityWalk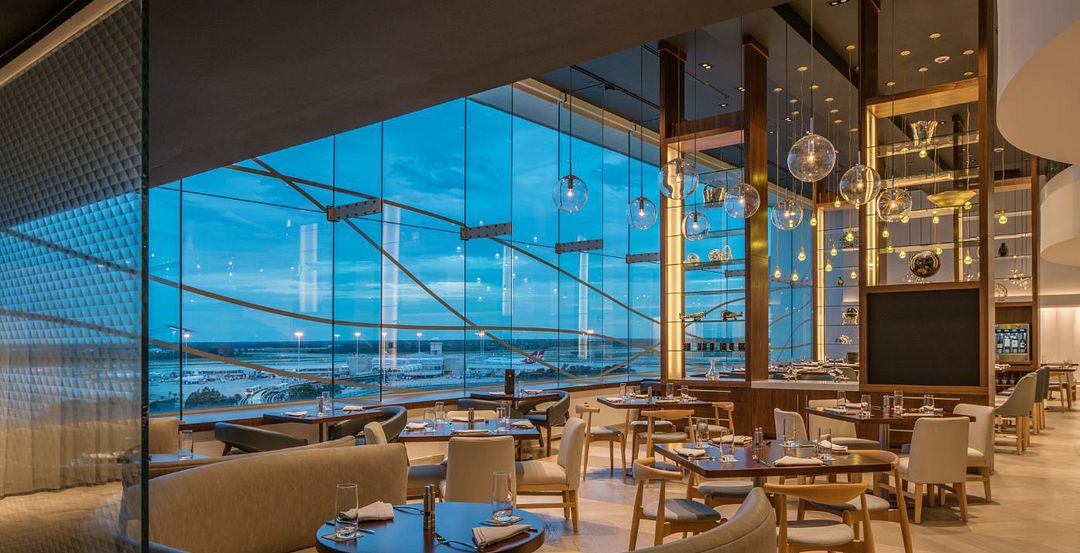 Hemisphere Restaurant in Orlando
Offering gorgeous views of Orlando International Airport, and located inside Hyatt Regency Orlando International Airport, Hemisphere is serving a Grilled Cauliflower vegetarian entrée, including organic mushrooms, polenta, sweet drop peppers and romesco sauce.
Vegetarians can start with Avocado Toast, which features tomato jam, tangy queso fresco, radish and pea tendrils, and choose from Mango Key Lime Parfait or Nutella Cheese Cake for dessert.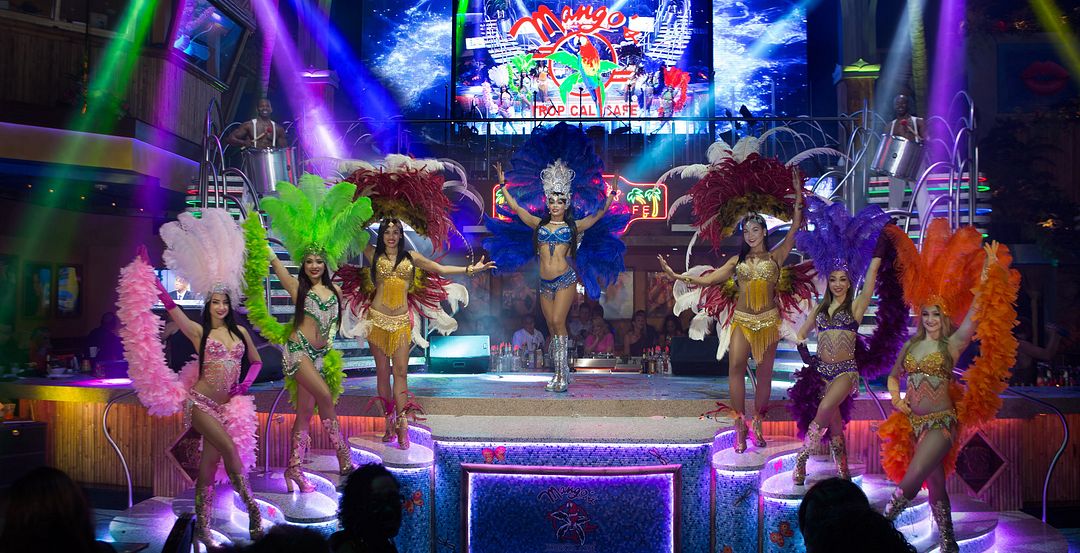 Mango's Tropical Cafe in Orlando
Think Mango's is all about Latin fare? Think again! They're going Italian for their vegetarian entrée, Cheese Ravioli, which is served with house-made marinara and a garlic roll.
Vegetarians can also opt for a Classic Caesar Salad appetizer, as well as the Caramel Mango Flan and New York-Style Cheesecake desserts. While you're dining, enjoy dazzling music, dancers and an exciting dinner show inside Mango's amazing venue on International Drive.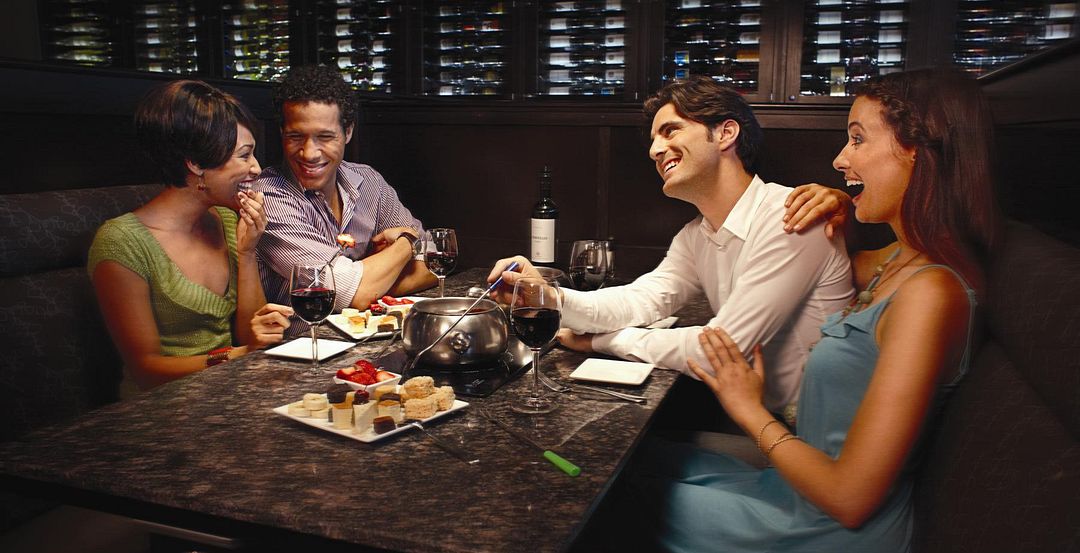 Chocolate Fondue at The Melting Pot in Orlando
Close to International Drive on Restaurant Row, The Melting Pot's Orlando location has vegetarian-friendly fondue choices for Magical Dining. For instance, appetizers include Wisconsin Cheddar and Spinach & Artichoke.
For an entrée, Good Earth Vegetarian is a cornucopia of edamame, artichoke hearts, Portobello mushrooms, asparagus, Thai peanut tofu, spinach & artichoke ravioli, and mushroom sacchetti. Then, end the night on a sweet note with their famous Chocolate Fondue. The Melting Pot's location in Longwood, about 20 minutes from downtown Orlando, has a different vegetarian lineup for Magical Dining Month, including a Pasta & Veggie entrée.
Cover image courtesy The Melting Pot in Orlando.
Stay Connected to Orlando!
Never miss a second of what happens in Orlando! Follow us on Facebook, Twitter and Instagram for the latest offers, exclusive tips and live feeds from our newest attractions and fun events, and subscribe to our eNewsletter for more information from Orlando: Theme Park Capital of the World®.