Top 10 STEM Attractions for Kids in Orlando
STEM-focused attractions throughout Orlando turn learning into a fun adventure for children and their families.
School is letting out for summer, but Orlando gives kids countless fun ways to study science, technology, engineering and mathematics — aka STEM — all year long! At theme parks and attractions around the area, children can learn about the sciences while having a blast, including these 10 out-of-this-world options.
STEM Attractions at Orlando Theme Parks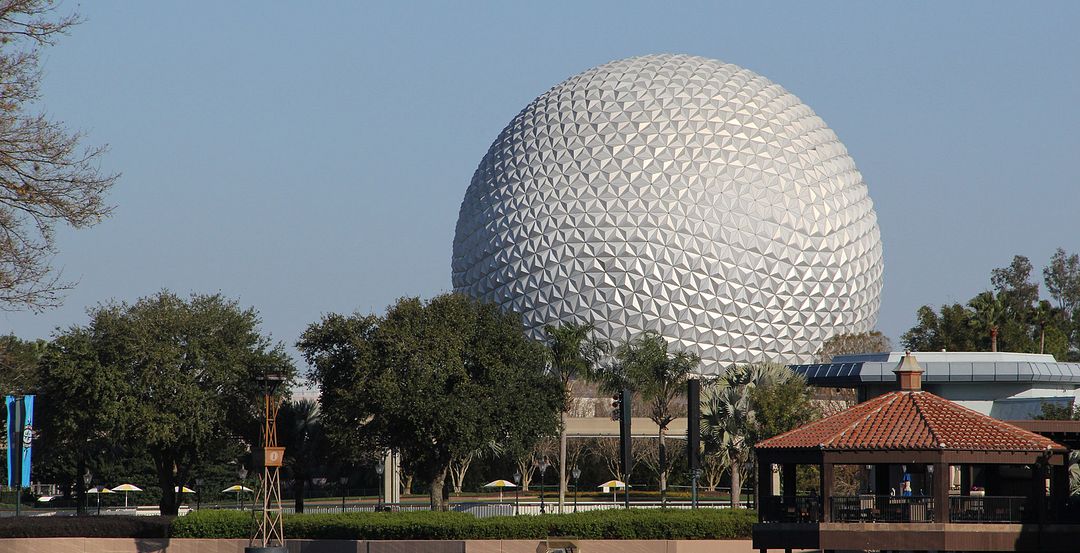 Journey Through the History of Communication at Epcot's Spaceship Earth in Orlando
Disney's Epcot: The highest concentration of Walt Disney World Resort's STEM-related attractions and shows can be enjoyed in the Future World section of this theme park. For starters, the famous geodesic dome that serves as Epcot's centerpiece is home to Spaceship Earth, a ride through the history of communication. After departing that attraction, challenging games and engaging displays await at Project Tomorrow.
Other STEM-focused attractions in Epcot's Future World include a boat tour through state-of-the-art greenhouses at Living With the Land, fish-friendly interactive fun at Bruce's Shark World, and activities and hands-on exhibits at Innoventions. And of course, the World Showcase is a great place to teach kids about a wide range of global cultures.
Disney's Animal Kingdom: Answer the call of the wild at this Disney theme park, which is dedicated to all things zoological. The biggest STEM draw here is Kilimanjaro Safaris, where you can take a daytime or evening tour of an African savanna and its real-life exotic animals. Wildlife-lovers will also enjoy Affection Section, Conservation Station, Discovery Island Trails, Gorilla Falls Exploration Trail and Maharajah Jungle Trek.
Besides learning about our world, guests can learn about another world at Animal Kingdom's Pandora — The World of Avatar. Granted, Pandora is fictional, but real-life sci-fi elements like working Pandora Utility Suits may very well inspire your kids to pursue a career in space.
SeaWorld Orlando: Your kids can get up close and personal with a mélange of aquatic and avian life at SeaWorld's main Orlando theme park, starting with the Dolphin Nursery and Manatee Rehabilitation Area. At the former, newly enlarged viewing windows invite the whole family to watch mother dolphins and their calves, while the latter teaches about the plight of manatees — and what SeaWorld is doing to help.
Other attractions with animal encounters include Antarctica: Empire of the Penguin, Dolphin Cove, Jewel of the Sea Aquarium, Manta Aquarium, Pacific Point Preserve (featuring sea lions), Pelican Preserve, Shark Encounter, Stingray Lagoon, Turtle Trek and Wild Arctic, starring walruses and beluga whales.
STEM Attractions Throughout Orlando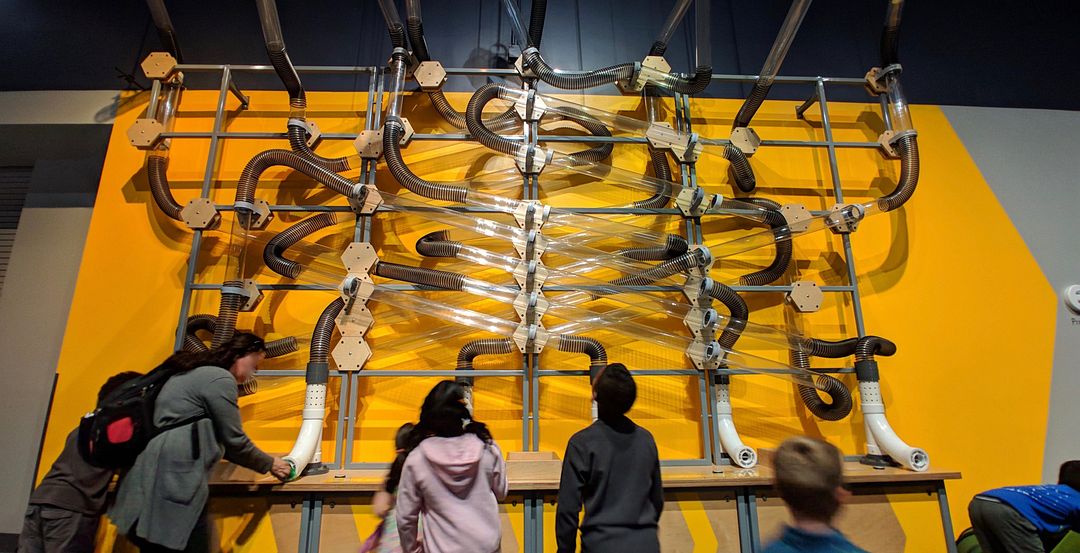 Kids Can Enjoy Hands-On Exhibits at Orlando Science Center
Orlando Science Center: For six decades, this Orlando landmark has provided fun ways for kids to learn. Exhibits include NatureWorks, featuring reptiles; DinoDigs, which lets kids dig for dinosaur fossils; Kinetic Zone, which teaches the fundamentals of physics; and KidsTown, designed for smaller explorers.
The Center also offers more in-depth experiences at five Science Stations, as well as a robust schedule of special events. It's located in Loch Haven Park, about 10 minutes from downtown Orlando.
Learn more: Indoor Orlando Attractions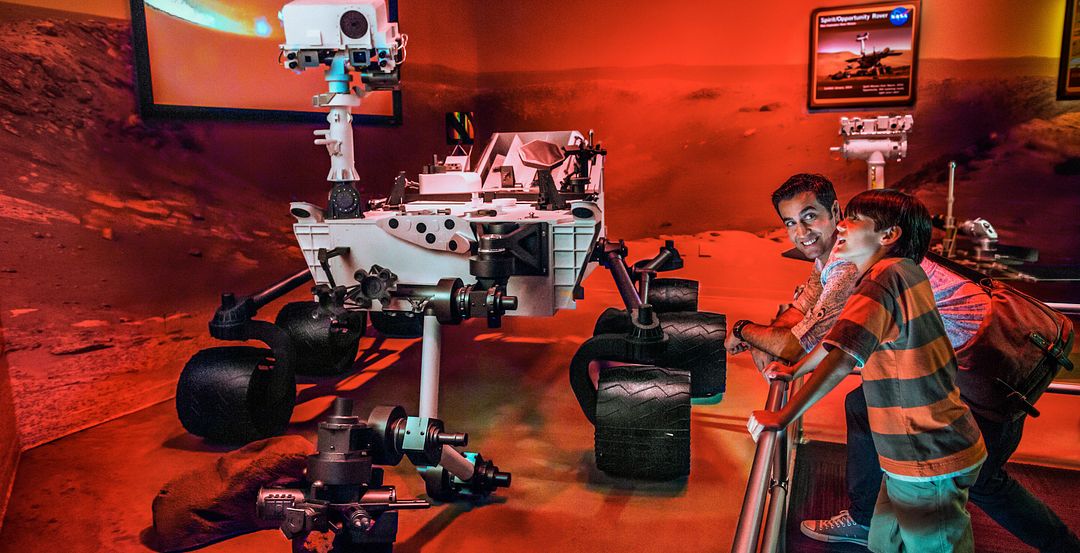 Mars Rover Exhibit at Kennedy Space Center Visitor Complex Near Orlando
Kennedy Space Center Visitor Complex (KSCVC): About an hour from downtown Orlando on Florida's east coast, KSCVC provides a unique opportunity to learn about NASA's past, present and future with thousands of engaging exhibits and activities. Depending on the time of your visit, you can even witness a live rocket launch!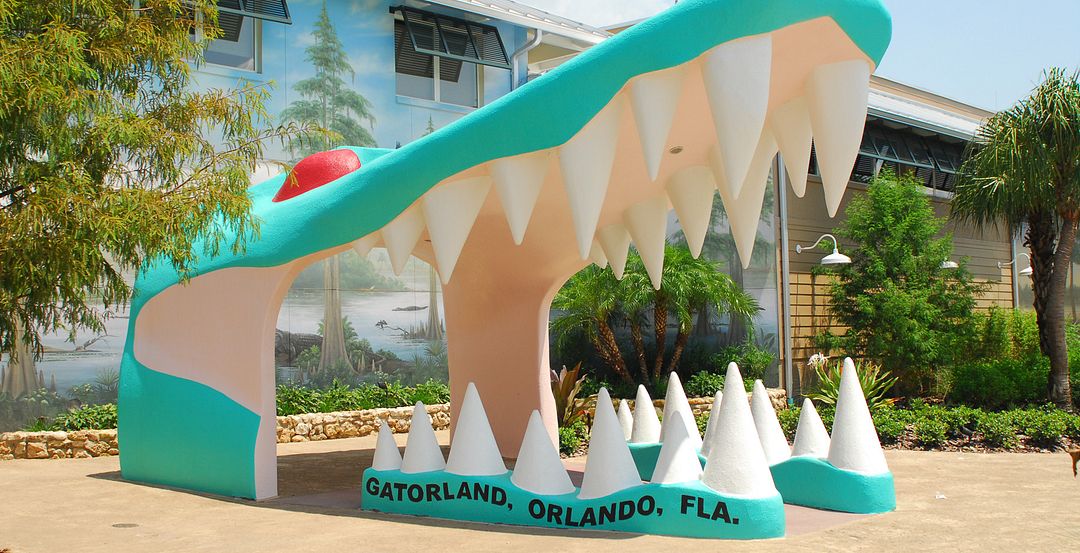 A Wide Range of Wildlife Is Spotlighted at Gatorland in Orlando
Gatorland: This iconic Orlando attraction is home to thousands of alligators and crocodiles — not to mention Florida panthers, a petting zoo and other forms of wildlife. Kids who are interested in flying animals will particularly enjoy Gatorland's aviary and rookery, the latter of which shelters 20 different species of birds.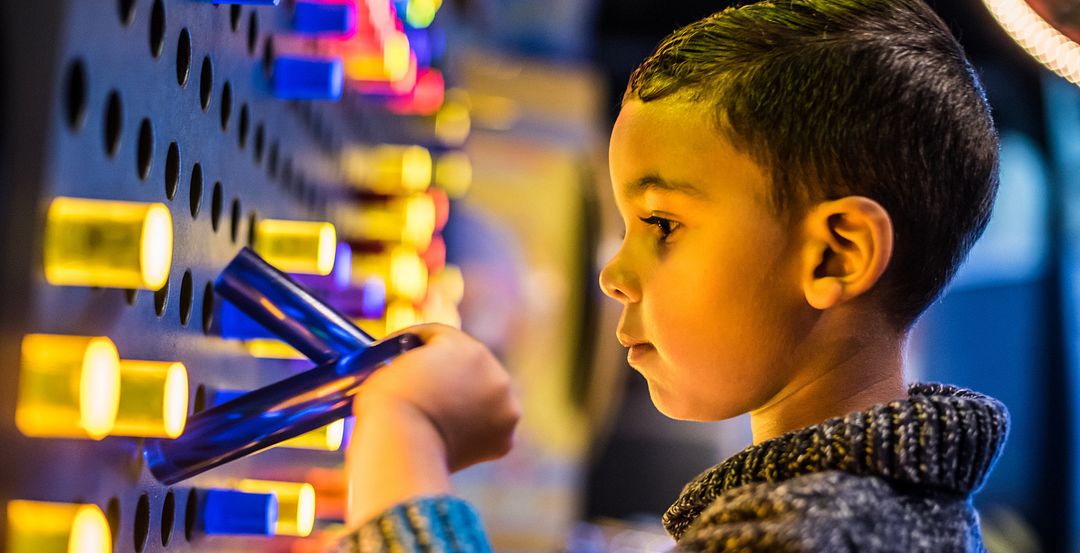 Explore Six "Wonder Zones" at WonderWorks Orlando. Photo credit: WonderWorks Orlando.
WonderWorks: Described as an indoor amusement park for the mind, WonderWorks features six "Wonder Zones" packed with more than 100 hands-on exhibits for all ages. Themes include Natural Disasters, Light and Sound, Space Discovery and more. It's in the only upside-down building on International Drive, close to Universal Orlando Resort and SeaWorld.
Ripley's Believe It or Not!: This 10,000-square-foot attraction — which looks as if it's falling into a sinkhole — houses 600 fascinating artifacts and interactive exhibits, many of which touch on elements of STEM learning. Located on International Drive, it focuses on human and animal oddities that are both entertaining and informative.

Experience the Wonders of the Deep at SEA LIFE Orlando Aquarium
SEA LIFE Orlando Aquarium: Part of the ICON Orlando 360 dining, entertainment and shopping complex on International Drive, this state-of-the-art aquarium offers the chance to explore sea life from the Indian, Atlantic and Pacific oceans. It also features Orlando's only 360-degree underwater tunnel, where the whole family can marvel as majestic sharks and graceful rays swim overhead..
Skeletons: Museum of Osteology: No bones about it: This is the perfect attraction for any budding osteologists, paleontologists or archeologists in your family! Located at ICON Orlando 360, the 90-minute experience boasts 500 real skeletons from around the world that range from tiny mice to giant whales — including human skeletons!
Written by Nate Shelton, consumer content writer at Visit Orlando. He's an experienced journalist and native Floridian who enjoys the entertainment, cultural and culinary aspects of Orlando and Orange County.
Cover image by Roberto Gonzalez
Stay Connected to Orlando!
Never miss a second of what happens in Orlando! Follow us on Facebook, Twitter and Instagram for the latest offers, exclusive tips and live feeds from our newest attractions and fun events, and subscribe to our eNewsletter for more information from Orlando: Theme Park Capital of the World®.