The Most Sought-After Orlando Speakeasies
Your guide to nine of the most sought-after speakeasies in Orlando.
Looking for a speakeasy? You won't have to search too hard in Orlando, where handcrafted cocktails are served with a side of playful furtiveness at "hidden" lounges throughout the destination. Here are nine of our favorites, including tips on how to find them and what you need to do to gain entry.
Speakeasies in Orlando's Tourism District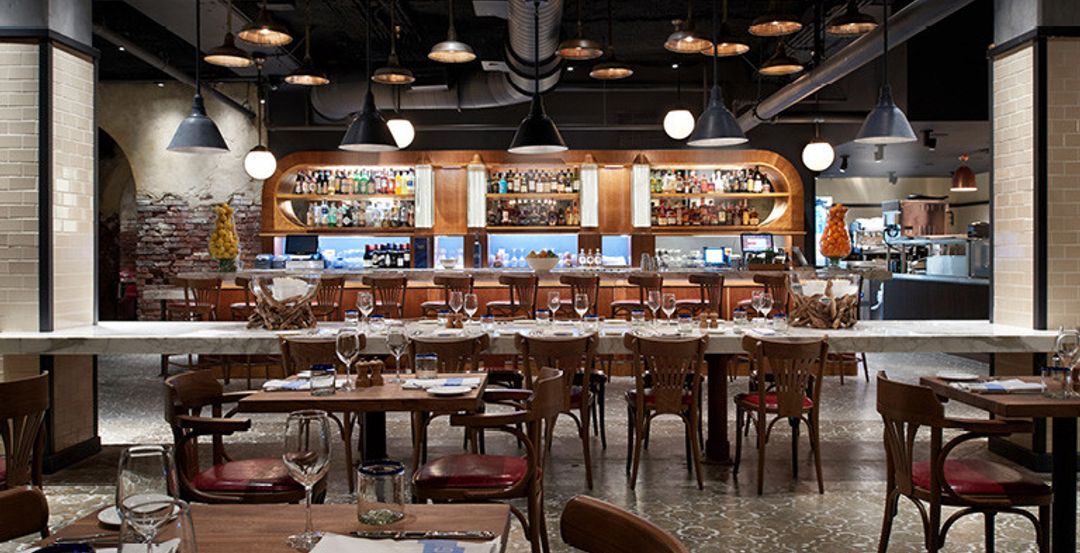 Enzo's Hideaway Tunnel Bar and Restaurant at Disney Springs in Orlando
1. Enzo's Hideaway Tunnel Bar and Restaurant: One of Walt Disney World Resort's newest additions at Disney Springs is also its most secretive! After entering through a tunnel, you'll arrive at a swank, underground speakeasy that specializes in Prohibition-era and barrel-aged cocktails. Italian-inspired entrees, pasta dishes, and imported meats and cheeses are also on the menu. What's more, another tunnel will take you next door to The Edison, which also serves craft cocktails, as well as Maria & Enzo's Ristorante and Pizza Ponte.
2. Pharmacy: When you first arrive at this speakeasy's location near Restaurant Row, less than 15 minutes from Universal Orlando Resort and SeaWorld Orlando, you'll think you have to go up to get there — but that's just because the entrance looks like an elevator door. Inside, handcrafted cocktails are complemented by an innovative, chef-driven, gastropub menu that changes regularly.
Speakeasies in and Near Downtown Orlando
3. The Courtesy: No password is required to enter this speakeasy, but it is somewhat hidden between Washington Street and Jefferson Street on Orange Avenue in downtown Orlando. Once you locate it, you'll be able to enjoy precision-made, craft cocktails using the highest quality ingredients and spirits.
4. The Geek Easy: Head to the back of A Comic Shop in Winter Park, about 20 minutes from downtown Orlando, for this "super-heroic" speakeasy. The libations are limited to craft beer, but they also offer snacks and regular events, such as weekly karaoke, trivia nights and live music.
5. Hanson's Shoe Repair: You have to know the password to enter this rooftop speakeasy in downtown Orlando, but getting it is a snap: Just follow them on Twitter, or call or text 407-476-9446. Their home, The Hanson Building, was built in the 1880s, so you can take in some history and authentic speakeasy cocktails simultaneously.
6. The Imperial Wine & Beer Garden: Located in Orlando's Ivanhoe Village neighborhood, about 10 minutes from downtown, Washburn Imports is an upscale furniture store by day. At night, it transforms into a refined watering hole featuring a wide range of craft beers and wine, as well as a gourmet food menu. Both businesses have a second location in Sanford, about 30 minutes north of downtown.
7. Mathers Social Gathering: This stylish hideaway, which features dapperly dressed bartenders, can be found on the third floor of a historic furniture store in downtown Orlando. Cocktails are made with boutique spirits, seasonal fruit, and house-made bitters, cordials and syrups. Small plates are also available.
8. The Treehouse: Look for the green door with the T-shaped handle to enter this venue, which describes itself as the sort of secret club you might have belonged to as a kid, combined with the best in adult beverages. They're located in downtown Orlando.
9. The Woods: Climb the stairs to the second floor of downtown Orlando's Historic Rose Building for this lounge, which focuses on high-quality cocktails, whiskey and craft beer. In addition to classic concoctions, they offer a rotating lineup of in-house creations that taste as good as they look.
Written by Nate Shelton, consumer content writer at Visit Orlando. He's an experienced journalist and native Floridian who enjoys the entertainment, cultural and culinary aspects of Orlando and Orange County.
Stay Connected to Orlando!
Never miss a second of what happens in Orlando! Follow us on Facebook, Twitter and Instagram for the latest offers, exclusive tips and live feeds from our newest attractions and fun events, and subscribe to our eNewsletter for more information from Orlando: Theme Park Capital of the World®.