Relaxation Guide: Soothing Orlando Spas
Achieve nirvana by way of relaxing treatments, stress-melting massages and other luxurious services at top-rated spas in Orlando.
An Orlando vacation doesn't just feature endless adventures and family fun ... it also gives you the chance to recharge your batteries and indulge yourself at unforgettable spas throughout the destination! Featuring hot stone massages, aromatherapy, wraps, scrubs, facials and more, here's your guide to soothing spa oases in Orlando.
Spas in Orlando's International Drive Area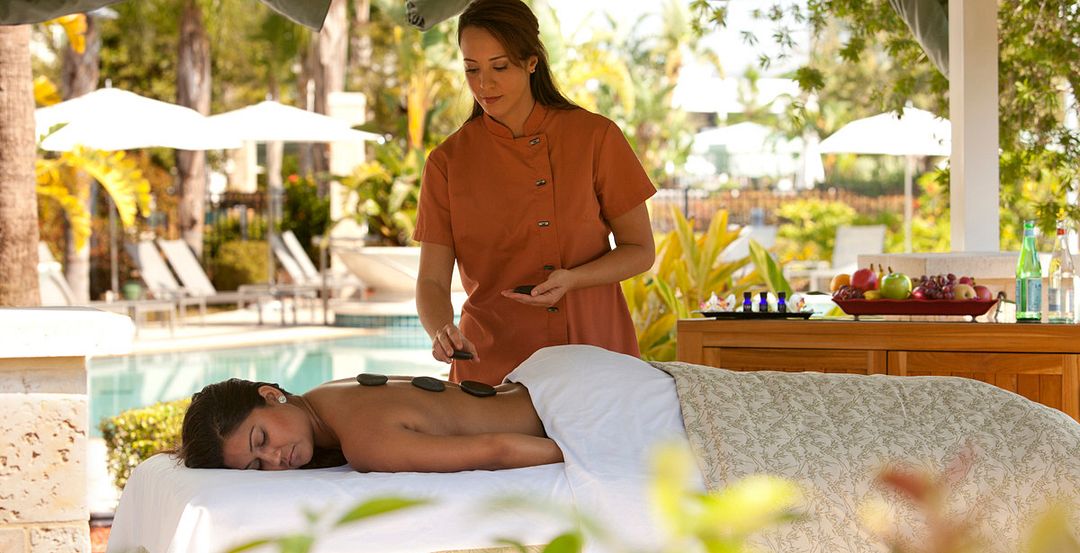 Hot Stone Massage at Eforea Spa at Hilton Orlando
Eforea Spa at Hilton Orlando: Stepping into this spa is like being transported to a tropical oasis. The Essentials and Escape Journeys feature locally inspired therapies, and the relaxing aromas of orange, lemon, lime, coconut, papaya and mango will wash your cares away. You can also get a workout or even a whole new look with the onsite fitness center and salon.
Learn more: Orlando's Lazy Rivers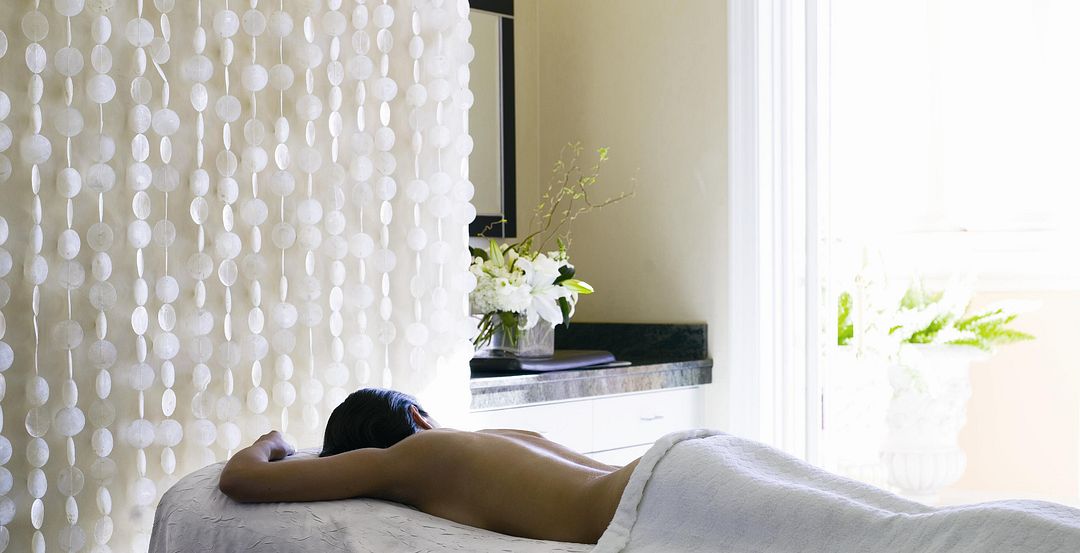 The Ritz-Carlton Spa Orlando, Grande Lakes
The Ritz-Carlton Spa Orlando, Grande Lakes: This pampering palace at The Ritz-Carlton Orlando, Grande Lakes, doesn't just craft its own treatments — it does so using herbs grown in the resort's onsite organic garden! The 40,000-square-foot facility features 40 treatment rooms, a Carita salon and even a heated outdoor pool. And if you're looking for an extra-special experience, don't pass on the Eco-Rooftop Hammock Treatment.
Learn more: Orlando Hotels & Resorts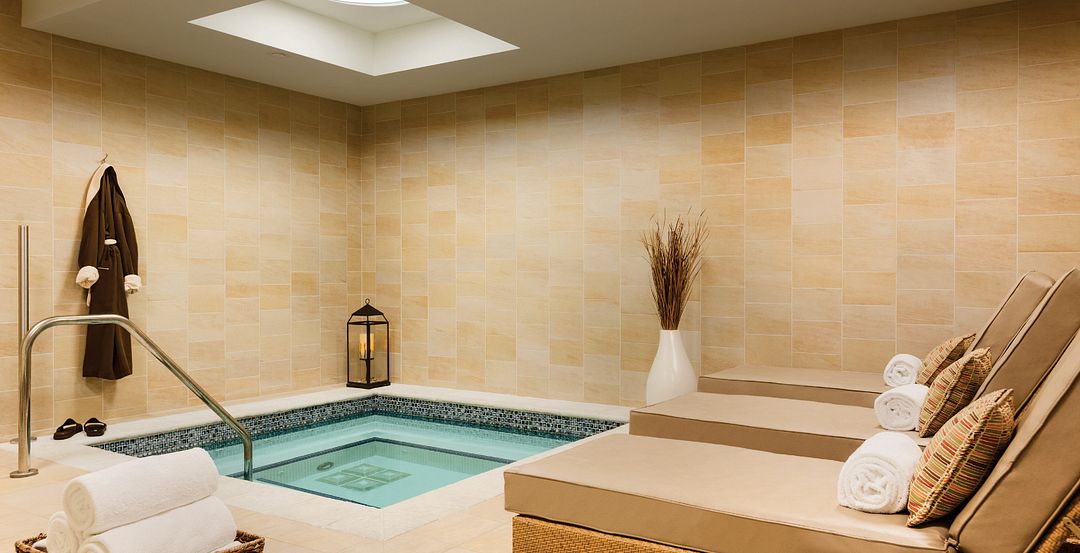 Jacuzzi at The Spa at Hyatt Regency Orlando
The Spa at Hyatt Regency Orlando: This luxurious venue is the perfect rest-stop when you're exploring the International Drive area. Focusing on your needs, trained professionals will help you design a path to rejuvenation with services that include massage, body scrubs and much more. They also have a complete range of salon services, and you can shop the Spa Boutique for beauty products, resort wear and spa-inspired gifts.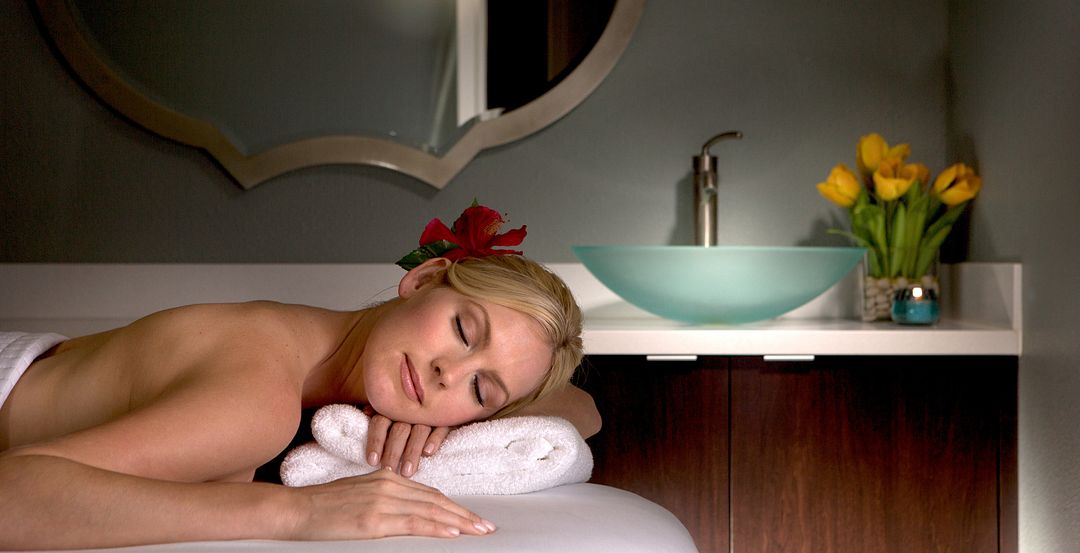 The Spa at Rosen Centre in Orlando
The Spa at Rosen Centre: Relaxation begins for the mind, body and soul through a variety of facial, massage and body-pampering treatments at this spa. One signature service is the Phyto-Marine Wrap — an aromatic, herbal, cocoon-like wrap that uses nourishing clay and essential oils to relax you and alleviate stress. Other services include Swedish massage, deep-tissue treatments and facials using the IMAGE skin-care line.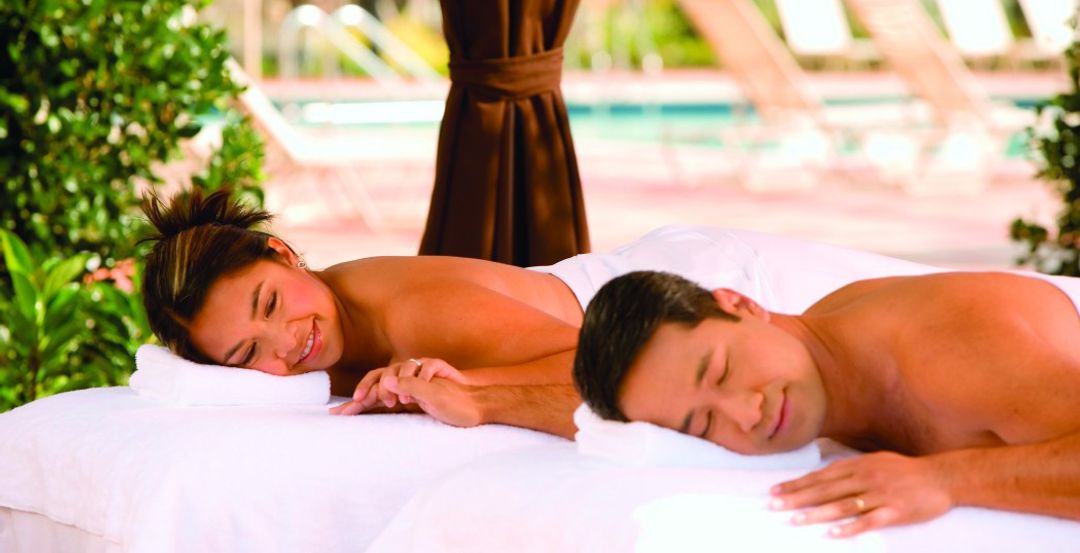 Massages at The Spa at Rosen Shingle Creek in Orlando
The Spa at Rosen Shingle Creek: This spa was developed in harmony with its natural surroundings: the headwaters of the Florida Everglades. Signature treatments like the Everglades Scrub and Body Wrap and the Orange Blossom Facial with Native Tea Peel draw on the restorative powers of the area's indigenous flora, incorporating maple, citrus and cedar scents to immerse you in the warm, woodsy feel of nearby Shingle Creek.
Spas in Orlando's Lake Buena Vista Area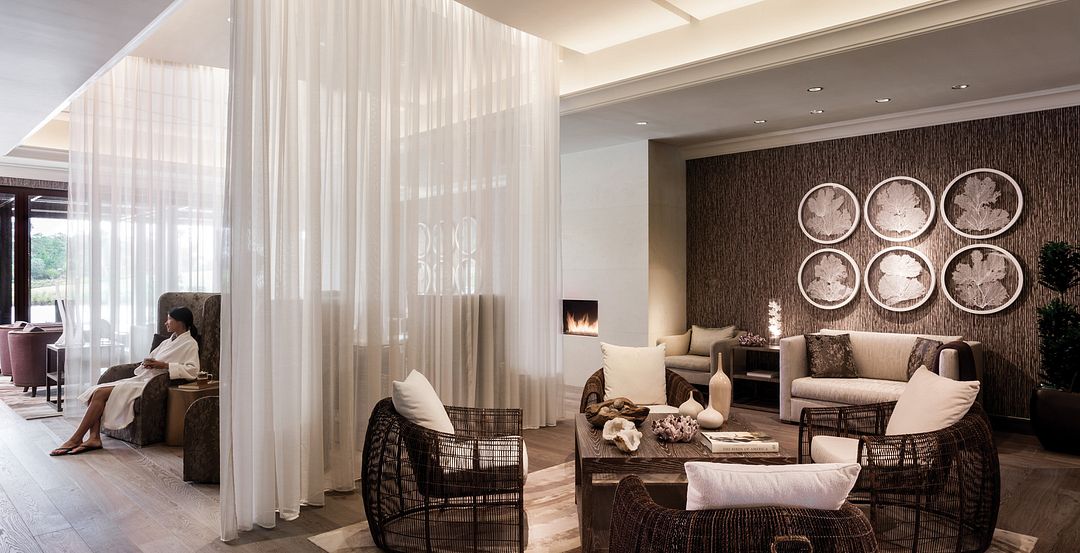 The Spa at Four Seasons Resort Orlando at Walt Disney World Resort
The Spa at Four Seasons Resort Orlando at Walt Disney World Resort: Inspired by the Florida Everglades, this tranquil spa offers advanced aesthetic services, beautiful body therapies and fitness programs all tailored to help you look and feel your best. Expert hair and nail care services are available in the spa's salon, and the Magical Moments program will delight little princesses and knights alike.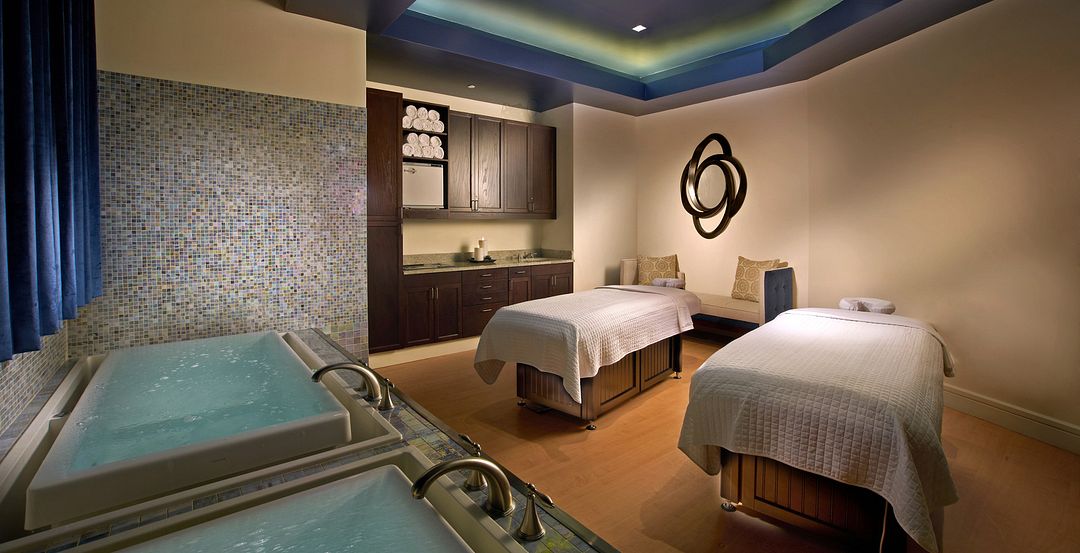 Blue Harmony at Wyndham Grand Orlando Resort Bonnet Creek in Orlando
Blue Harmony at Wyndham Grand Orlando Resort Bonnet Creek: Designed to remind you of the nourishment found in blue water and skies, this full-service spa provides a variety of services in indoor and outdoor treatment rooms, including massages, facials and manicures. All services use signature products infused with filtered seawater for optimal results, and a vegan nail line is available.
Senses — A Disney Spa: Owned and operated by Disney, these spas are located at Disney's Grand Floridian Resort & Spa and Disney's Saratoga Springs Resort & Spa. As the name implies, services here are designed to delight all of your senses, including treatment rooms and relaxation areas filled with soothing color and sound. Services and amenities include massages, facials, exercise facilities and more.

Orlando World Center Marriott
The Spa at Orlando World Center Marriott: This spa invites you to escape the stress of everyday life with a customized World Center Personalized Pressure Massage. Or, feel as if you've had a full vacation in a little more than an hour with the Around the World in 80 Minutes Massage. Finally, the Revitalizing Rain Treatment features a soothing stream of water positioned over key pathways in the back.

The Waldorf Astoria Spa in Orlando
Waldorf Astoria Spa: Just steps from the resort's luxurious lobby, this upscale spa provides a haven of tranquil wellness. Encompassing 24,000 square feet, it features 22 indoor rooms, six outdoor treatment areas, a relaxation lounge and a full-service salon. For a truly decadent experience, get the Diamond Body Treatment, which uses precious stones and gold-enriched creams. Or, opt for facial therapies, body sublimation, hydrotherapy and many other soothing services.
Spas in Orlando's Downtown Area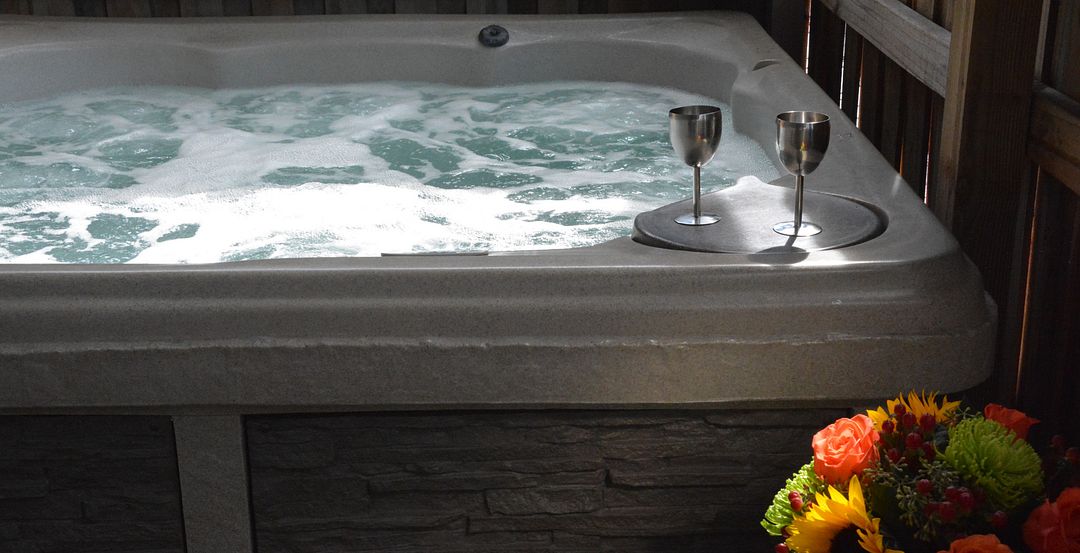 The Spa in Orlando's College Park Neighborhood
The Spa: Repeatedly named as one of Orlando's best by numerous sources, this aptly named spa offers a full range of skin, body and nail services the heart of Orlando's trendy College Park neighborhood. Indulge yourself at the onsite Dermalogica Skin Bar, luxuriate in the outside cabana area's hot tub, and cap it off with some well-earned rest in the sleep room. Complimentary beverages (including alcohol!) are included, and a food menu is also available.
Learn more: Orlando's College Park District
Poseidon Spa at Grand Bohemian Hotel Orlando: This boutique spa at one of downtown Orlando's most refined hotels offers customized services from skilled therapists. And it's fitting that treatments begin with the sublime healing power of water, as it's easy to lose yourself in the ensuing sea of tranquility! Top options include the Jewels of the Sea Body Treatments and Kessler Heated Shell Massages, and other services are available.
Written by Nate Shelton, consumer content writer at Visit Orlando. He's an experienced journalist and native Floridian who enjoys the entertainment, cultural and culinary aspects of Orlando and Orange County.
Cover image courtesy Orlando World Center Marriott
Stay Connected to Orlando!
Never miss a second of what happens in Orlando! Follow us on Facebook, Twitter and Instagram for the latest offers, exclusive tips and live feeds from our newest attractions and fun events, and subscribe to our eNewsletter for more information from Orlando: Theme Park Capital of the World®.