Raise a Glass to Orlando Wineries & Wine Bars
Sample a dizzying array of wines from all over the world — including several vintages made in Florida — at wineries and wine bars in Orlando.
As the saying goes, in wine, there's truth ... and in Orlando, there's wine, thanks to full-fledged wineries and one-of-a-kind wine bars where you can swirl and sip to your heart's content! No matter if you prefer white to red, sweet to dry, or any combination thereof, here are 11 unique places to fill your glass the next time you're in Orlando.
Orlando Wineries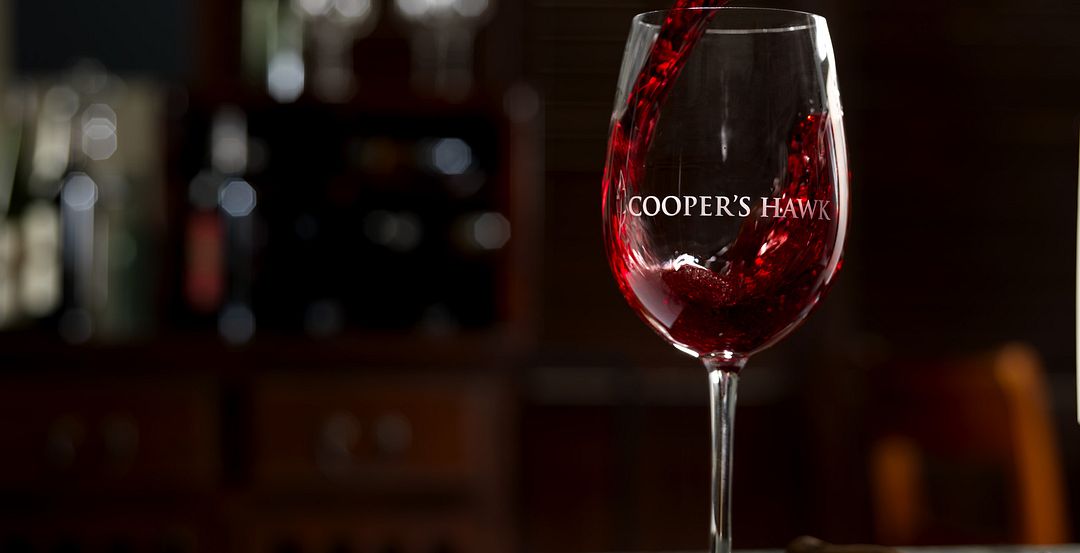 Cooper's Hawk Winery & Restaurant in Orlando
Cooper's Hawk Winery & Restaurant: At this acclaimed national winery's location on International Drive, you can pair the full lineup of award-winning, hand-crafted Cooper's Hawk wines with upscale casual dining in a warm, inviting setting. Or, just settle into their Napa-style Tasting Room & Artisanal Market, where you can stock up on your favorite vintages as well as related accessories.
Learn more: Orlando Dining
Lakeridge Winery & Vineyards: Situated on more than 80 acres of vineyards in Clermont, about 35 minutes from Walt Disney World Resort, Florida's largest winery offers complimentary tours and tastings every day of the week. Sessions last about 45 minutes with seven varieties of wine available for sampling, and you can secure additional bottles of your favorites at their onsite wine shop.
Learn more: Free Outdoor Adventures in Orlando
Quantum Leap Winery: Located in Orlando's Ivanhoe Village neighborhood about 15 minutes from downtown, Quantum Leap imports sustainably grown wine from around the world before finishing it at their Orlando facility. The final product is then packaged in low-carbon-footprint vessels such as kegs, pouches and boxes. You can try (and buy, as desired) all of their wines on the premises, and special events are frequently on tap.
Learn more: Orlando Nightlife & Entertainment
Orlando Wine Bars

The Imperial at Washburn Imports in Orlando's Ivanhoe Village District
The Barefoot Spa Wine & Beer: A full-service spa by day, this Ivanhoe Village venue transforms into a swank lounge starting at 6 p.m., Wednesday through Saturday. In addition to wine on tap from the nearby Quantum Leap Winery, it features a rotating selection of wine and beer from around the world, all served by knowledgeable staff in a relaxing atmosphere decorated with locally created art.
Eola Wine Company: Just across the street from Lake Eola Park in downtown Orlando, this option focuses on small-production and boutique wineries, with 50-plus wines available by the glass and more than 100 retail selections, plus draft, bottled and canned beer. All beverages pair perfectly with their eclectic dinner and brunch menus.
Fleming's Prime Steakhouse & Wine Bar: The Fleming's brand is famous for a reason, and you have two opportunities to find out why in Orlando: one near International Drive on "Restaurant Row," close to Universal Orlando Resort and SeaWorld Orlando, and a second in Winter Park. As the name implies, steak-lovers will appreciate dining here as much as wine enthusiasts, with the latter being able to choose from an extensive selection of vintages.
Digress Wine: Formerly known as Cavanaugh's, this bar and retail shop in College Park, about 20 minutes from downtown Orlando, takes a different approach to wine pairings. Instead of making recommendations based on food types, they offer suggestions for the best wines to wash away a hard day at work, the best wines to conjure romance, and other fun ideas.
The Imperial at Washburn Imports: If you come to this location in Ivanhoe Village during normal business hours, they'll only sell you furniture via Washburn Imports. Come back in the evening, though, and you'll discover one of Orlando's most popular speakeasies, The Imperial, featuring a wide range of wine, craft beer and gourmet food. Both businesses also have a shared location in Sanford, about 25 minutes north of downtown Orlando.
Learn more: Orlando Speakeasies
Vines Grille & Wine Bar: An Orlando original, Vines is part of Restaurant Row. In keeping with their name — and "Best of Award of Excellence" from Wine Spectator Magazine — they're passionate about wine, including vintages from boutique wineries and top global producers alike. They're also no slouch when it comes to food, offering a chef-driven menu centered around steaks, chops and seafood.
Wine Bar George: Florida will gain its first-ever master-sommelier-led wine bar once this new venture opens at Disney Springs later this year. The expert in question is George Miliotes, who was part of the opening team for California Grill at Disney's Contemporary Resort and has since established himself as a well-known name in wine circles. The venue, which will also serve food, will be reminiscent of a winemaker's home estate.
The Wine Room on Park Avenue: More than 150 hand-selected wines can be sampled at this Winter Park nightspot, which is about 25 minutes from downtown Orlando. What's more, you can serve yourself from their state-of-the-art wine dispensers, which offer 1 oz., 2.5 oz. and 5 oz. pours. Bottles are also available for purchase, and it's all complemented by a tapas-style food menu. And if you're looking for a bespoke setting for your next event, inquire about The Vault — a private room built inside a former bank vault!
Written by Nate Shelton, consumer content writer at Visit Orlando. He's an experienced journalist and native Floridian who enjoys the entertainment, cultural and culinary aspects of Orlando and Orange County.
Cover image provided by Cooper's Hawk Winery & Restaurant
Stay Connected to Orlando!
Never miss a second of what happens in Orlando! Follow us on Facebook, Twitter and Instagram for the latest offers, exclusive tips and live feeds from our newest attractions and fun events, and subscribe to our eNewsletter for more information from Orlando: Theme Park Capital of the World®.