Like a Local: Orlando's Ivanhoe Village District
Spotlighting the memorable dining, nightlife, shopping and culture that make Ivanhoe Village popular with Orlando's locals.
Want to know what makes Orlando special? Theme parks and attractions are part of the equation, but ask any local, and they'll point you to charming neighborhoods and nearby cities with dining, nightlife, shopping and culture worth experiencing time and again. Adjacent to downtown Orlando, the Ivanhoe Village district is one of them — here's why!
Getting to Know Orlando's Ivanhoe Village District
Encompassing historic neighborhoods, acclaimed dining, cultural venues, specialty shopping, funky street art and one of Florida's best hospitals, Ivanhoe Village is the sort of community that has something for everyone — unless you're looking for the "same old, same old."
The area is centered by its namesake, Lake Ivanhoe, and the surrounding homes are part of the National Register of Historic Places. Despite that designation, this vibrant community doesn't live in the past, with numerous new apartments and condominiums close to downtown.
Like most of Orlando's urban core, Ivanhoe Village is also awash with natural beauty thanks to tree-lined streets and a robust parks system. What's more, the community connects to the Orlando Urban Trail, a 3-mile path that runs from Lake Highland in Orlando to Mead Botanical Garden in Winter Park, including six gorgeous lakes.
Learn more: Orlando Sports, Recreation & Outdoors
Orlando Dining & Nightlife in Ivanhoe Village
Gourmet takes on comfort food classics is integral to Orlando's homegrown dining scene, and Ivanhoe Village's White Wolf Cafe & Bar has been at the forefront of that movement since 1991. It's also one of Orlando's most in-demand brunch spots, serving breakfast, lunch and dinner daily.
Learn more: Orlando Dining
Not that you need to look hard to find great food — or an assortment of cuisines — when you visit Ivanhoe Village. For instance, Mesa 21 Real Mexican will take you south of the border in style, Santiago's Bodega has authentic Spanish tapas, and The Greek Corner has Mediterranean favorites. And for a taste of something sweet, stop by Better Than Sex, where dessert is the only thing on the menu. (It's great for date nights, too!)
As good as Ivanhoe Village's dining is, the nightlife is even better. Take The Imperial at Washburn Imports, for example. By day, it sells furniture, but at night, it transforms into one of Orlando's hottest speakeasies, offering a wide range of craft beer and wine.
Learn more: Orlando Speakeasies
Speaking of beer, although Ten10 Brewing is technically part of Orlando's Mills 50 district, it's adjacent to Ivanhoe Village, and a new brewery, Ivanhoe Park Brewing Co., just opened its taproom. Other nightlife standouts include Savoy Orlando, which caters to LGBTQ revelers, plus The Hammered Lamb, The Lucky Lure and The Caboose Bar.
Learn more: Orlando Nightlife & Entertainment
Orlando Culture & Entertainment in Ivanhoe Village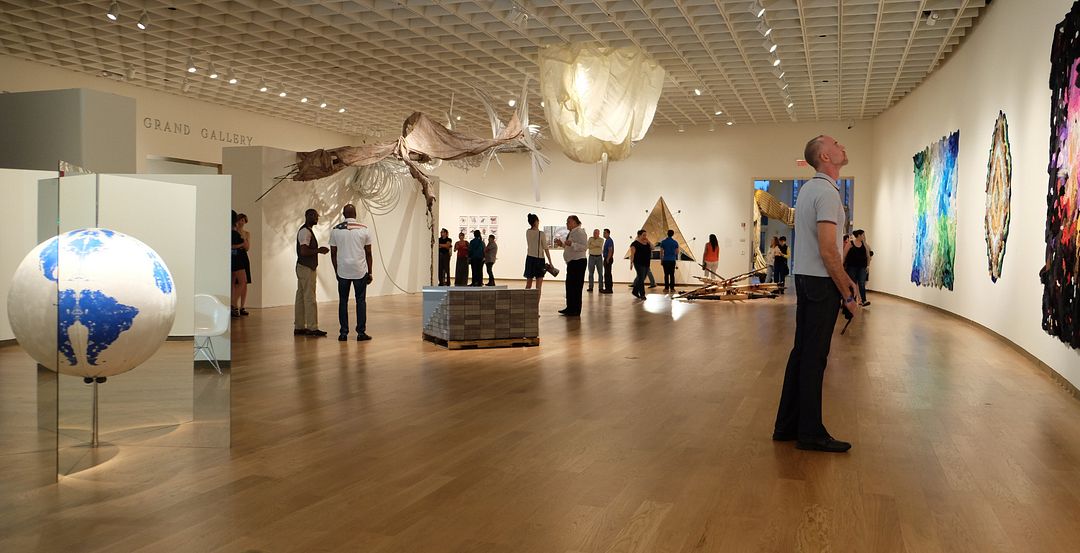 Orlando Museum of Art
Situated at the north end of the Ivanhoe Village district, beautiful Loch Haven Park is a nexus of art and culture in Orlando. It's anchored by the Orlando Museum of Art, which was founded in 1924 and hosts a dozen or more rotating exhibits every year.
Learn more: Orlando Arts, Culture & History
Culture aficionados will find even more to love here, including The Mennello Museum of American Art, Orlando Shakespeare Theater and the headquarters for Orlando Ballet, which performs at downtown Orlando's Dr. Phillips Center for the Performing Arts. Loch Haven Park is also home to the Orlando Repertory Theatre and the STEM-focused Orlando Science Center, both of which are geared toward kids and their families.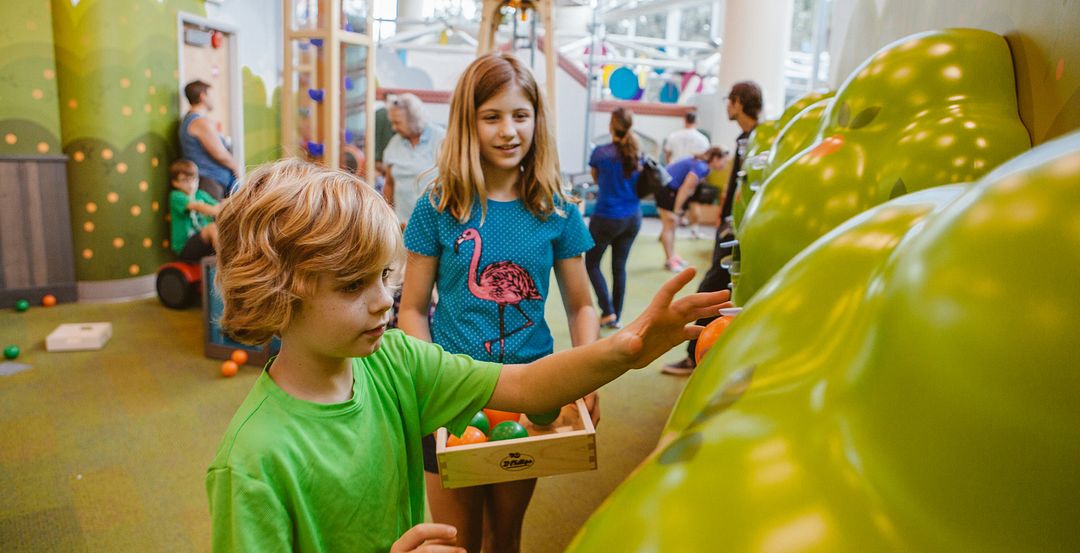 Orlando Science Center (Photo: Hannah Glogower)
Also worth noting is The Orlando Fringe, aka the Orlando International Fringe Theatre Festival, which is held in and around Loch Haven Park in May. The oldest fringe festival in the U.S., Orlando's edition carries on the European tradition with a smorgasbord of theatrical and performing arts, including programming for kids. Plus, it's a lot of fun!
Orlando Shopping & Services in Ivanhoe Village
For years, Ivanhoe Village's main lakefront shopping district was locally known as Antique Row. Not only can you still get in some quality antiquing when you visit the area, but that retro mindset has influenced many of the newer retail options that evolved with the area's dining and nightlife.
Learn more: Orlando Shopping
For instance, audiophiles won't want to miss Rock 'n' Roll Heaven and Blackbird Vintage Music. Similarly, if you prefer retro fashion and style to today's tastes, dig into the finds at Retromended and 1618 Something Different.
Of course, Ivanhoe Village boasts many forward-looking retailers, too, including clothiers, gift shops, jewelers and other options, plus an array of fitness and beauty providers. Check out this popular district the next time you're in Orlando!
Written by Nate Shelton, consumer content writer at Visit Orlando. He's an experienced journalist and native Floridian who enjoys the entertainment, cultural and culinary aspects of Orlando and Orange County.
Stay Connected to Orlando!
Never miss a second of what happens in Orlando! Follow us on Facebook, Twitter and Instagram for the latest offers, exclusive tips and live feeds from our newest attractions and fun events, and subscribe to our eNewsletter for more information from Orlando: Theme Park Capital of the World®.