Like a Local: Dining & Nightlife at Orlando's Main Streets Districts
Experience Orlando like a local with a tour of the nine districts in Orlando's Main Streets program.
As recently highlighted by The New York Times and Forbes, praise continues to grow for Orlando's restaurants and nightlife — particularly options that are off the beaten tourism path. To help you experience some of our locals' favorite dining and entertainment, here's your guide to Orlando's Main Streets program, representing nine of our most vibrant commercial districts!
Approximately 15 minutes from downtown Orlando, Audubon Park features an organic community garden, an eco-district initiative and the destination's first local-only community market, which is held on Monday nights.
Dining: East End Market is home to 15 different merchants, most of which focus on artisanal food. You'll also discover several standalone eateries that make the area a dessert-lover's dream, such as P Is for Pie Bake Shop, Blue Bird Bake Shop and Kelly's Homemade Ice Cream. (And that's in addition to Gideon's Bakehouse at East End Market!)
Nightlife: Sample craft beers at Redlight, Redlight, sing your heart out at Big Daddy's Roadhouse karaoke bar, or opt for an array of fine wines and liquors at Stardust Video & Coffee.
Learn more: Orlando Restaurants
The Church Street District in the heart of downtown Orlando offers a wide variety of dining, live entertainment, nightlife and the award-winning Amway Center, home to the NBA's Orlando Magic.
Dining: Enjoy everything from fast-casual options such as Wahlburgers and Graffiti Junktion, to acclaimed fare at Kres Chophouse, Amura Sushi, Ceviche Tapas Bar & Restaurant and The Rusty Spoon, which is headed by James Beard-nominated Chef Kathleen Blake.
Nightlife: One80 Skytop Lounge offers unparalleled views of the surrounding city. For something a bit more risqué, catch a drag show at Hamburger Mary's Bar & Grille. Or, just party the night away at any or all of Church Street Bars' member venues.
Learn more: Orlando Nightlife & Entertainment

K Restaurant in Orlando's College Park District
Featuring urban living with a small-town feel and bespoke retailers, this vibrant neighborhood — where most streets are named after colleges — is just 15 minutes from downtown Orlando.
Dining: College Park's signature dining experience can be found at K Restaurant, where the ever-changing menu showcases New American cuisine made from fresh, locally sourced ingredients. Tap Room at Dubsdread and Outpost Neighborhood Kitchen are other local favorites. If your sweet tooth needs satisfaction, check out The Soda Fountain and Sugarbuzz Dezert Company.
Nightlife: To really drink like a local — and nab some fantastic drink specials — hit up The Local. Ollie's Public House is also worth your attention, and both locations have robust food menus.
Located in southeast Orlando, this expansive district offers lots of Latin flavor and the same focus on local freshness exhibited by all Main Street districts.
Dining: If you love traditional Neapolitan pizza, make Pizza Bruno a part of your dining plans — and be sure to get the garlic knots! Other standouts include Pio Pio Latin Cuisine, Cafe Caobana, Bonchon Korean Chicken and 2nd Crack Coffee Co.
Nightlife: An acclaimed national family of eclectic lounges, Bar Louie has three outposts in Orlando, including one in this district. Also close to the airport, Haven Orlando has hookah service in addition to a full bar, while Ellipsis Brewing is one of Orlando's newest craft breweries.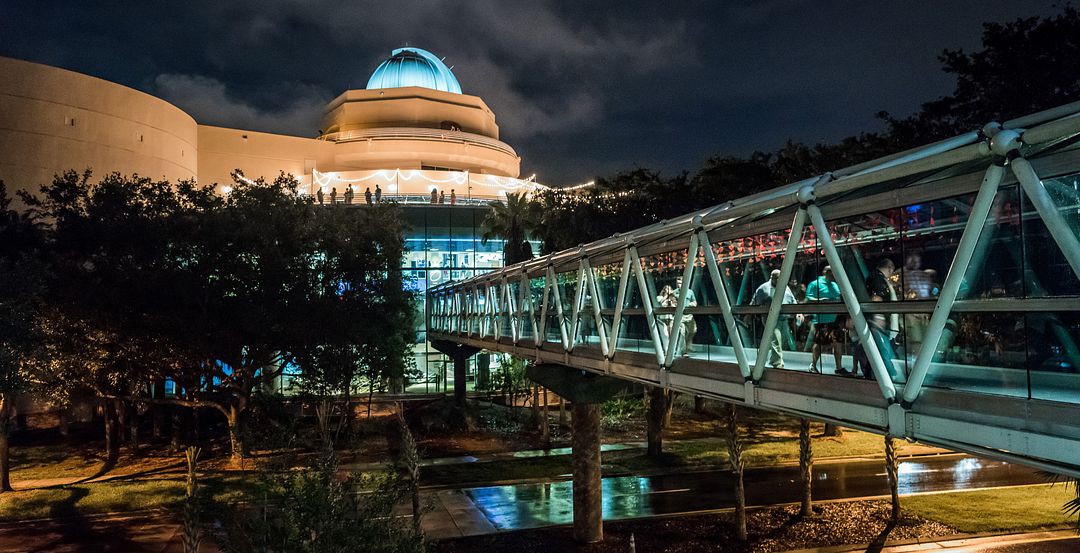 Orlando Science Center in Orlando's Ivanhoe Village District. Photo Credit: Roberto Gonzalez
One of Orlando's most historic neighborhoods, this district has antique stores, master craftsmen and unique attractions, such as the Orlando Museum of Art and Orlando Science Center, just 10 minutes from downtown Orlando.
Dining: The award-winning White Wolf Cafe is the cornerstone of Ivanhoe Village's dining options. Upscale Mexican fare can be found at Mesa 21, and Santiago's Bodega serves authentic Spanish tapas. Wherever you dine, top it off with out-of-this-world sweets at Better Than Sex dessert restaurant.
Nightlife: Start your night at The Imperial at Washburn Imports, one of many Orlando-area speakeasies. Other options within easy walking distance include The Lucky Lure, The Caboose and The Hammered Lamb. Or, get a real taste of Orlando at Quantum Leap Winery.
Learn more: Orlando Speakeasies

Orlando's Milk District Gets Its Name From a Centrally Located T.G. Lee Dairy
Less than 10 minutes from downtown Orlando, this area is a cultural hub with a progressive lifestyle, music and arts scene.
Dining: Get Southern comfort food at Se7en Bites, a from-scratch restaurant serving breakfast, lunch, brunch and desserts. Another Orlando tradition, Beefy King, is nearby, and on Tuesday nights, Tasty Takeover brings a weekly food truck party to the area.
Nightlife: One of Orlando's top craft beer bars, Barley & Vine Biergarten, is in this district, as is The Milk Bar Lounge. Or, if you prefer your nights to be influenced more by caffeine than alcohol, take in some live entertainment at Drunken Monkey Coffee Bar.
Some of Orlando's most authentic Asian fare is a signature of this culturally diverse district, which is just five minutes from downtown Orlando.
Dining: Can't-miss Asian eateries include Hawkers Asian Street Fare, Shin Jung Korean Restaurant, Mamak Asian Street Food and Pho 88 Vietnamese Restaurant. Also, vegetarians will fall in love with Dandelion Communitea Café.
Nightlife: Part bar, part video arcade and part art gallery, BART is one of this area's most unique entertainment choices. Will's Pub has live entertainment and also oversees the intimate Lil Indies lounge, while Ten10 Brewing Co. is a popular craft brewery.
Featuring a wealth of new development, growth and diversity, Orlando's SoDo — or "South Downtown" — district is adjacent to the city's downtown area.
Dining: Home-style American fare, as well as some Mexican classics, can be enjoyed at Dixie Belle's Cafe, but you can also expand your horizons in this area. For example, you can go for Asian at Chai Thai Cuisine, Cuban at Numero Uno or even Texas barbecue at Cecil's.
Nightlife: This district's nightlife is anchored by Orlando Brewing, Central Florida's original, organic microbrewery and taproom. A few minutes away by car, Roque Pub is a neighborhood bar and eatery specializing in craft beer and wine, and The Gnarley Barley is a craft beer bar with gourmet sandwiches on the side. If you prefer vine-raised adult beverages, check out Swirlery Wine Bar.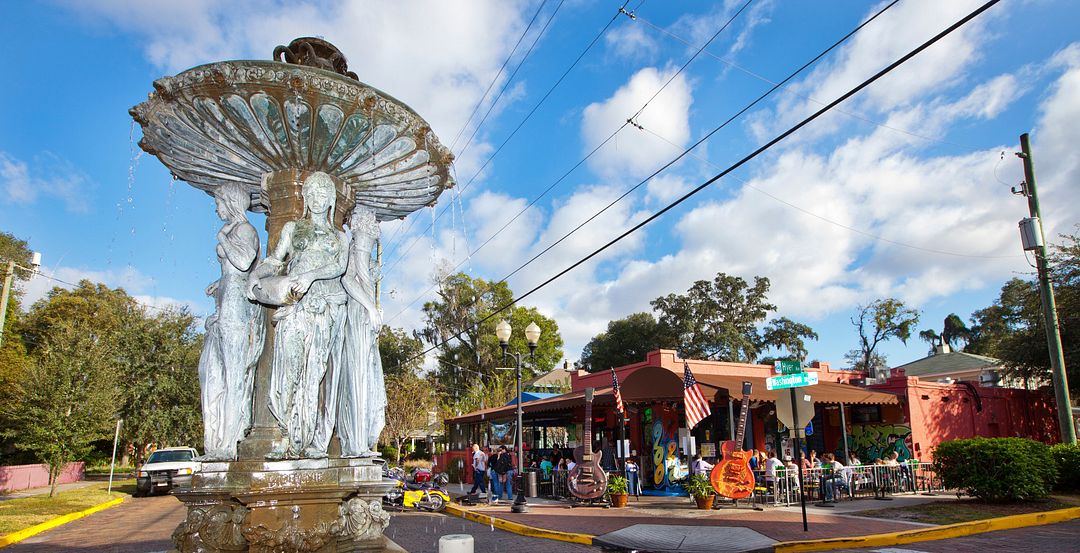 Thornton Park District in Orlando
Just east of downtown Orlando, and adjacent to Lake Eola Park, this stylish district's brick-lined streets boast restaurants, bars and boutiques with a distinctly European feel.
Dining: In many ways, Maxine's on Shine is the quintessential Thornton Park eatery, but there are several more to choose from. One of the newest is Muddy Waters, a seafood-focused restaurant headed by Chef Bernard Carmouche, who previously worked with Emeril Lagasse. Soco and Dexter's Thornton Park also deserve your attention.
Nightlife: Thornton Park is home to more than its fair share of memorable Orlando nightspots, including Stardust Lounge, Aku Aku Tiki Bar, The Stubborn Mule, World of Beer and Wine & Corks.
Written by Nate Shelton, consumer content writer at Visit Orlando. He's an experienced journalist and native Floridian who enjoys the entertainment, cultural and culinary aspects of Orlando and Orange County.
Stay Connected to Orlando!
Never miss a second of what happens in Orlando! Follow us on Facebook, Twitter and Instagram for the latest offers, exclusive tips and live feeds from our newest attractions and fun events, and subscribe to our eNewsletter for more information from Orlando: Theme Park Capital of the World®.