Free Things to Do in Orlando: Family Fun
Your family will find a lot of value in Orlando thanks to free attractions, events and fun things to do.
If you're traveling to Orlando with loved ones, you know you're going to have a magical time — but you might not realize that we're home to a variety of unique, family-friendly experiences that won't cost you a penny! From playing tennis together in a pro setting to tranquil boat rides at world-famous theme parks, here are some of our favorite free things for families to enjoy in Orlando.
Free Things for Families to Do in Orlando's Tourism District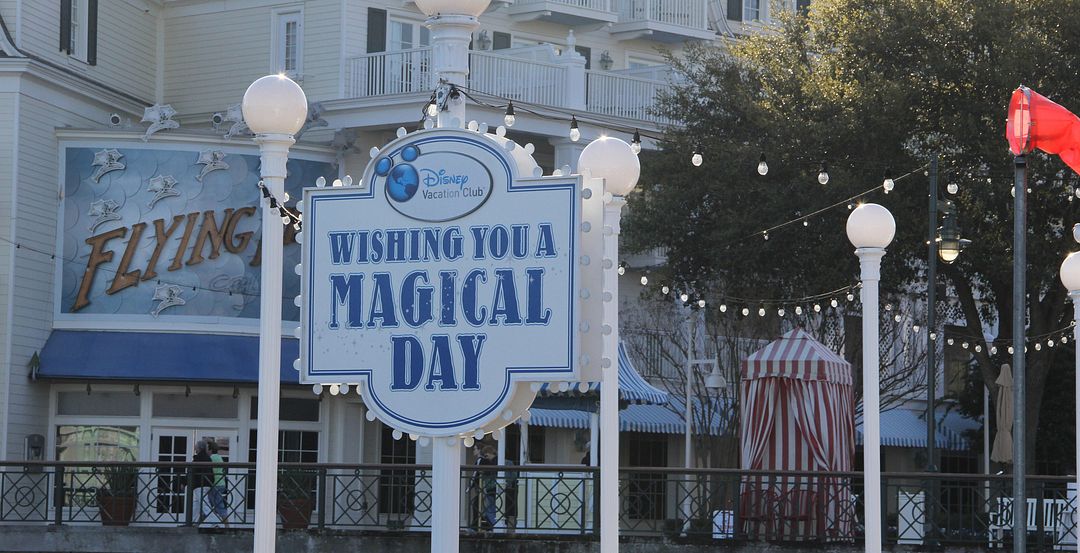 Disney's BoardWalk in Orlando
Disney Springs and Disney's Boardwalk: Featuring entertainment, dining, nightlife and shopping in an imaginative setting, Disney Springs gets a lot of attention, and rightfully so. However, Walt Disney World Resort is home to another fun, free destination you might not be familiar with: Disney's Boardwalk, which is modeled after 1920s-era Coney Island.
Both offer free parking and live entertainment, plenty of places to sit and relax, and some truly remarkable architecture and natural beauty. You'll also find free fun at these destinations' stores and amenities. For example, kids can build LEGO figures to their heart's content at The LEGO Store at Disney Springs. Additionally, the whole family can hop on the free ferries available at both locations to visit other Disney properties, including the Magic Kingdom, Epcot and Disney's Hollywood Studios.
Universal CityWalk: Serving as a launch pad for all the excitement at Universal Orlando Resort's theme parks, Universal CityWalk is a fun place to hang out in its own right. And the ample opportunities to enjoy eye candy, people-watching and relaxation make it a great spot to regroup and recharge for free. For instance, you can ride a free water taxi to and from Universal's theme parks. You can also dance to music from live DJs, and if the day is hot, little ones can cool off in the free splash areas.
However, while entry to CityWalk is free, keep in mind that parking is $20 per vehicle until 6 p.m., after which it's free for all. Also, the fee won't apply if you arrive via public transportation or are staying at a Universal resort.
Celebration Town Center: A master-planned community dreamed up by Walt Disney himself, and less than 15 minutes from Walt Disney World, Celebration is one of the Orlando area's most charming towns. This shopping, dining and entertainment district is ideal for strolling and relaxation. It also hosts free, family-friendly events throughout the year, including exotic car shows and the "Now Snowing" celebration during the holidays, featuring faux snow.
Old Town: Minutes from Walt Disney World, Old Town recreates the look and feel of a classic Florida community, complete with historic architecture and distinctive storefronts. Step back in time as you stroll down its streets and take in the sights. Also, a robust events schedule that includes classic car shows and live entertainment provides more ways to enjoy yourself without spending money.
Free Things for Families to Do Throughout Orlando

Nemours Family Zone at USTA National Campus in Orlando
Nemours Family Zone at United States Tennis Association (USTA) National Campus: Located in Lake Nona, about 15 minutes from Orlando International Airport, the USTA National Campus makes Orlando the home of American tennis. What's more, the facility's Nemours Family Zone has professional-grade courts where kids and adults can learn and develop tennis skills, but registration is required.
Public Parks: Orange County and many of its cities, including Orlando and Winter Park, has multiple parks with free admission. Many of those parks also have amenities, such as playground and picnic equipment, as well as regular event lineups. Whether your kids want to run through woods, jump on a swing or play in the water, they can do it for free at these locations.
Written by Nate Shelton, consumer content writer at Visit Orlando. He's an experienced journalist and native Floridian who enjoys the entertainment, cultural and culinary aspects of Orlando and Orange County.
Stay Connected to Orlando!
Never miss a second of what happens in Orlando! Follow us on Facebook, Twitter and Instagram for the latest offers, exclusive tips and live feeds from our newest attractions and fun events, and subscribe to our eNewsletter for more information from Orlando: Theme Park Capital of the World®.