Fall Is Arts Season in Orlando
Expand your horizons this fall with immersive art shows, world-class theatrical productions and other celebrations of the arts in Orlando.
Fall is one of the best times to visit Orlando, and not just because of cooler temperatures and fewer crowds — it's also the perfect season to enjoy our acclaimed arts scene! In fact, between an imaginatively interactive multimedia event in downtown Orlando, a robust schedule of shows at our premier performing arts center, acclaimed museums and galleries, uplifting concertos and more, it's possible to build an entire autumn vacation around arts and culture in Orlando.
Learn more: Orlando Arts, Culture & History
Even if you're mostly coming for our theme parks and attractions, you'll want to experience Orlando's fall arts season — including these unforgettable options!
IMMERSE in Orlando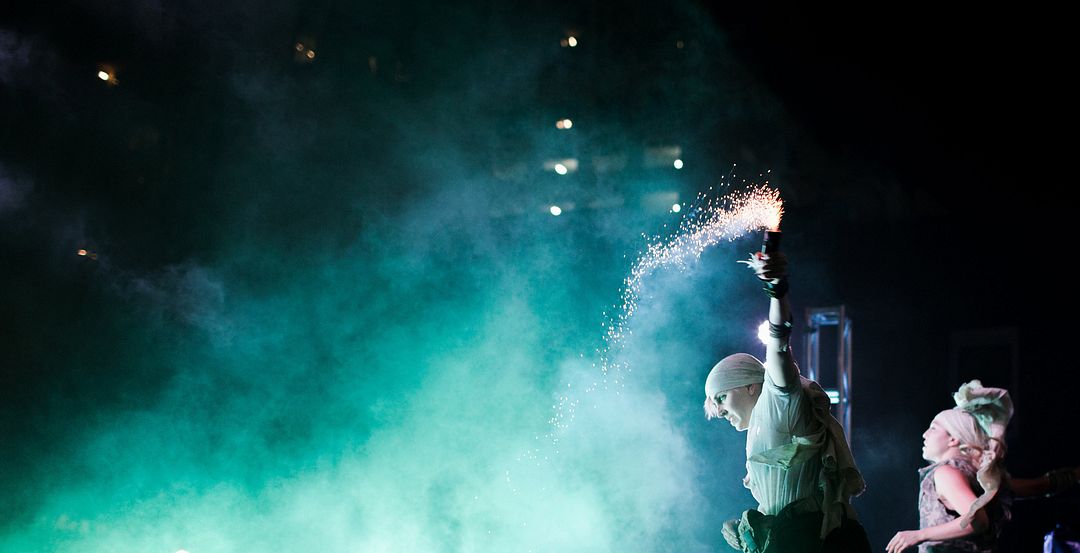 IMMERSE in Downtown Orlando (Photo: Vine and Light)
Presented by Creative City Project, IMMERSE is one of Orlando's most unique artistic offerings. Expanding to two days in 2018, Oct. 19-20, the event fills the streets of downtown Orlando with more than 1,000 visual artists and performers, plus art exhibits.
IMMERSE prides itself on being interactive, inspiring and — of course — immersive. Here, you'll witness everything from breakdancing to ballet and small ensembles to full orchestras, not to mention large-scale art installations, mind-bending displays that invite you to become part of the spectacle, and much more. Most programming is appropriate for all ages, too, with the last two hours each night delving into PG-13 territory.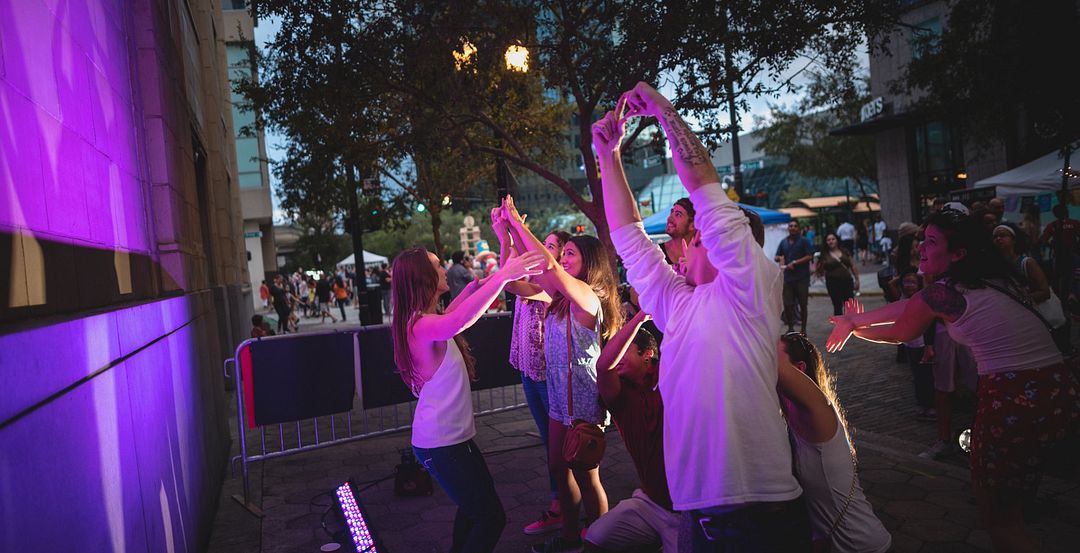 Interactive Art Installation at IMMERSE in Orlando
Plus, tickets for IMMERSE are highly affordable: basic entry is free, although $10 donations are accepted. Additional packages are also available, including a $75 VIP Experience that includes your own curated guide and entry to a cocktail party. And given the location, you'll have immediate access to downtown's acclaimed dining and nightlife before and after you IMMERSE yourself!
Dr. Phillips Center for the Performing Arts in Orlando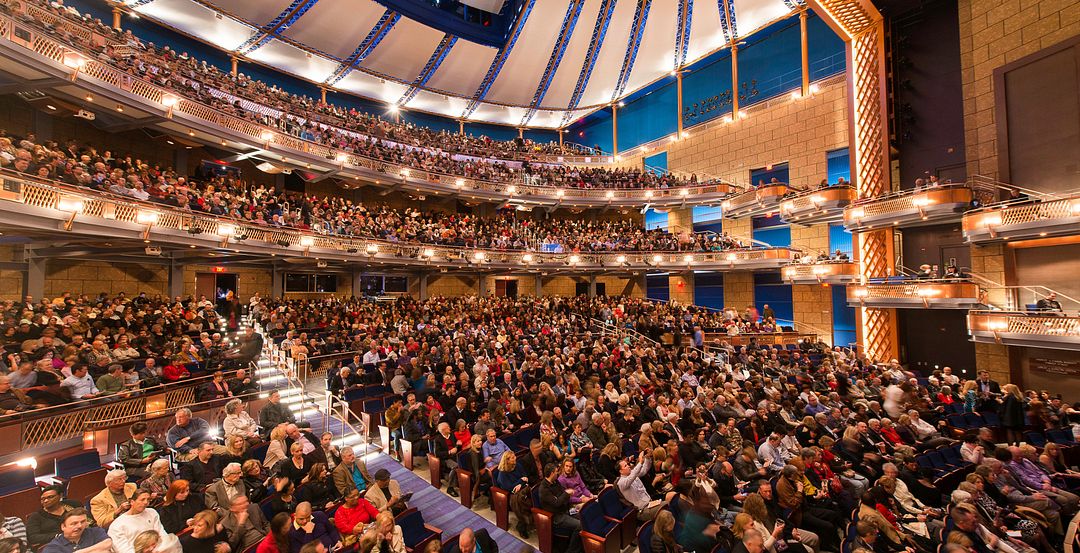 Inside Orlando's Dr. Phillips Center for the Performing Arts
Also located in downtown Orlando, the Dr. Phillips Center for the Performing Arts is the centerpiece of Orlando's cultural offerings, hosting Broadway shows, top-rated musicians and comedians, historical public speakers and other can't-miss fare. Naturally, it has a wealth of compelling programming lined up this fall.
For instance, fans of the Great White Way will want front-row seats to productions of Jersey Boys (Oct. 30 – Nov. 4) and Hello, Dolly! (Nov. 27 – Dec. 2) at the Dr. Phillips Center. Both feature national touring companies. On the other hand, look into The Tales of Hoffman (Oct. 24-30) and Hansel and Gretel (Dec. 8-9) if opera is more your thing.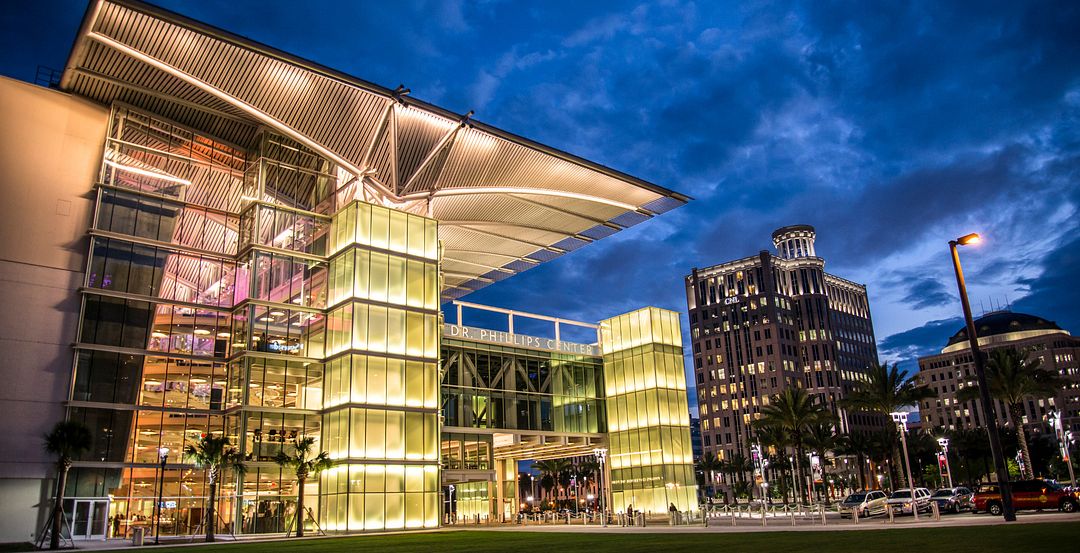 Dr. Phillips Center for the Performing Arts in Orlando
Other top shows at the Dr. Phillips Center this fall include concerts by The Doobie Brothers (Oct. 19), Bob Dylan (Oct. 26) and Vince Gill (Nov. 10); a production of Carmina Burana by Orlando Ballet (Oct. 12-14); and popular comedians such as Lewis Black (Oct. 20). Additionally, the Bob Carr Theater, which is operated by the Dr. Phillips Center and just minutes away by vehicle, will host performances by the Orlando Philharmonic Orchestra (Oct. 13, Nov. 3 & Nov. 24). There are dozens of other memorable events, but don't delay in securing tickets — shows at the Dr. Phillips Center tend to sell out fast.
More Performing Arts in Orlando

Orlando Repertory Theatre (Photo: Michael Cairns)
No matter when you visit Orlando, you can enjoy a wide range of performing arts at theaters throughout the area. One of the most respected is Orlando Shakespeare Theater, aka Orlando Shakes, located in Loch Haven Park just 10 minutes north of downtown Orlando. As indicated by their upcoming productions of The Mystery of Irma Vep — A Penny Dreadful (Oct. 10 – Nov. 18) and The Jungle Book (Oct. 18 – Nov. 16), they're not just focused on their titular Bard, but they do present Shakespeare plays throughout the year.
If you're traveling to Orlando with children and want to expose them to some culture, the Orlando Repertory Theatre has you covered. Also part of Loch Haven Park's cultural offerings, they'll have productions of Mr. Richard & The Pound Hounds (Oct. 26-27) and Elf: The Musical (Nov. 12 – Dec. 30) in the coming months.
Other live theater venues in the Orlando area include downtown's Mad Cow Theatre and Timucua Arts Foundation Concert Hall, as well as the Garden Theatre in Winter Garden, about 25 minutes north of Walt Disney World® Resort, and The Winter Park Playhouse in Winter Park, 20 minutes north of downtown Orlando.
Museums & Galleries in Orlando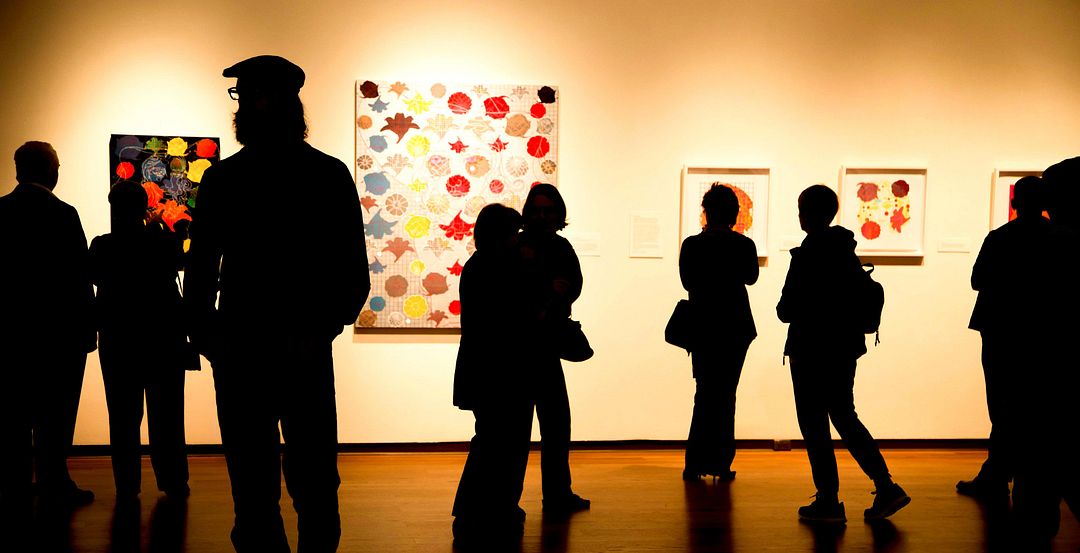 Orlando Museum of Art
Orlando's art scene is designed to move you — but not all of it moves. We're also home to numerous galleries and museums, including those in Winter Park.
What's more, one of Winter Park's best options is always free to attend: the Cornell Fine Arts Museum, located on the campus of Rollins College and boasting more than 5,500 works of art from the ancient to modern periods. Its collection is so extensive that a portion of it, The Alfond Collection of Contemporary Art, is displayed in public spaces at The Alfond Inn, an upscale Winter Park hotel that's operated by Rollins.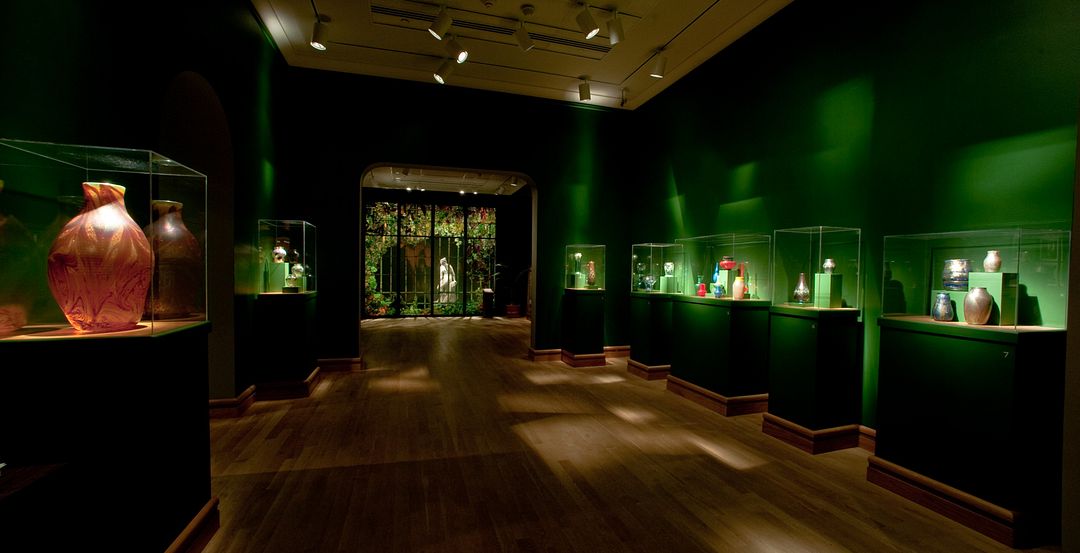 The Charles Hosmer Morse Museum of American Art in Winter Park
While visiting this charming community, you can also view the world's largest collection of Louis Comfort Tiffany's glasswork, jewelry, pottery and paintings at The Charles Hosmer Morse Museum of American Art. And sculpture aficionados won't want to miss a trip to Winter Park's Albin Polasek Museum & Sculpture Gardens, which is dedicated to the work of its namesake artist.
Back in Orlando's Loch Haven Park, the Orlando Museum of Art has been a cultural touchstone since 1924, hosting a dozen or more rotating exhibits throughout the year. Loch Haven Park also offers a captivating tribute to the work of self-taught American artist Earl Cunningham at The Mennello Museum of American Art.
Finally, it's worth noting that these museums and galleries all have special exhibits and programming throughout the autumn months — which makes it even easier to fall for the arts when you're in Orlando!
Written by Nate Shelton, consumer content writer at Visit Orlando. He's an experienced journalist and native Floridian who enjoys the entertainment, cultural and culinary aspects of Orlando and Orange County.
Cover image: Aretuzas Ballerina Project at IMMERSE in downtown Orlando
Stay Connected to Orlando!
Never miss a second of what happens in Orlando! Follow us on Facebook, Twitter and Instagram for the latest offers, exclusive tips and live feeds from our newest attractions and fun events, and subscribe to our eNewsletter for more information from Orlando: Theme Park Capital of the World®.