2018 in Review: What's New in Orlando
A look at the attractions, restaurants and other new reasons to visit Orlando that debuted in 2018.
No doubt about it: Orlando had a stellar 2018! Between fresh reasons to visit our theme parks, new standalone attractions, and the premiere of more fantastic dining, nightlife and accommodations, it's been an unforgettable year.
If you weren't one of the millions who experienced our latest thrills, all the more reason to visit soon. From the tourism district to downtown, here's your guide to everything new in Orlando for 2018!
New at Orlando's Theme Parks in 2018
There's always something new at Orlando's theme parks, including Walt Disney World® Resort, Universal Orlando® Resort, SeaWorld® Orlando and LEGOLAND® Florida Resort.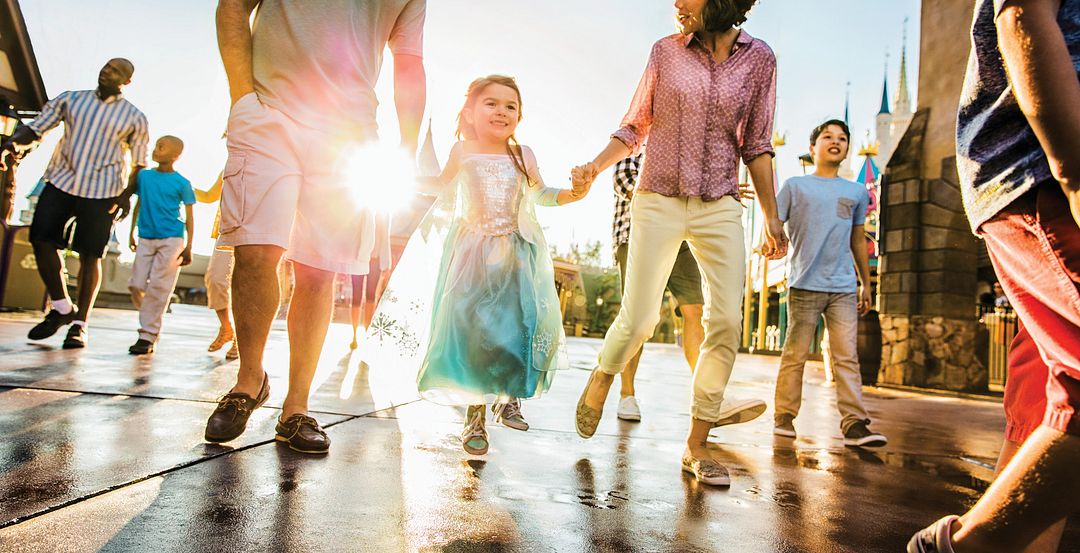 Walt Disney World Resort in Orlando
Walt Disney World Resort
With the debut of a land based on Disney/Pixar classics, Walt Disney World proved that big things really do come in small packages.
Toy Story Land: This brand-new land at Disney's Hollywood Studios premiered in June, giving guests the chance to rub shoulders with Woody, Buzz and the rest of their Toy Story favorites. In addition to two new rides — Alien Swirling Saucers and Slinky Dog Dash — Toy Story Land also includes the long-running Toy Story Mania attraction, plus themed dining, shopping and entertainment. Get more details.
Star Wars: Secrets of the Empire: Head to Disney Springs for this virtual-reality experience based on the Star Wars saga.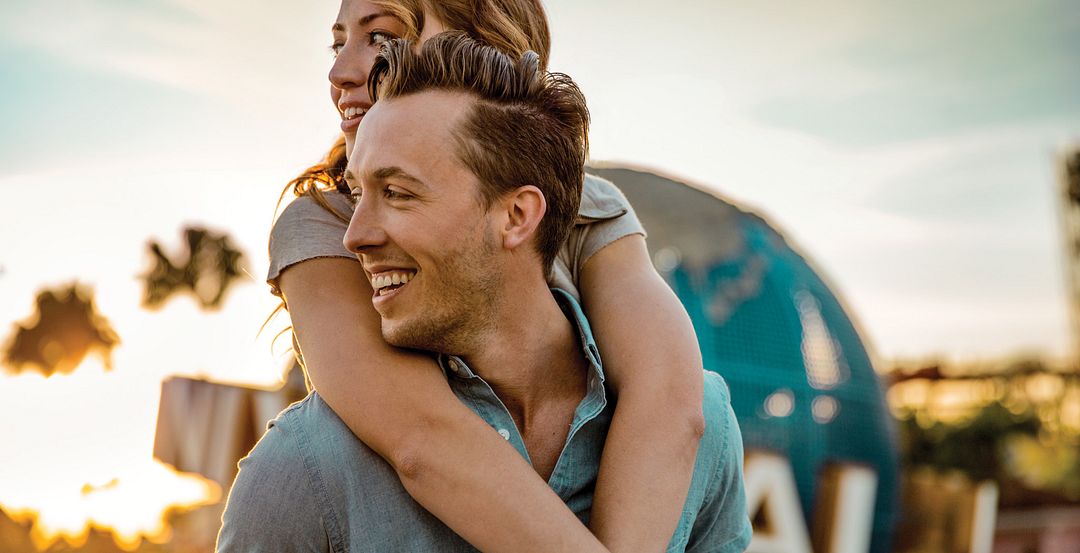 Universal Orlando Resort
Universal Orlando Resort
Universal Orlando Resort had guests feeling the need for speed with its latest ride, and a nighttime spectacle and swank hotel debuted, too.
Fast & Furious — Supercharged: Premiering in April, Universal Studios Florida's newest attraction takes you on a wild ride with "the family" from the hit film series, and gives you the chance to explore a garage full of authentic Fast & Furious vehicles. Get more details.
Universal Orlando's Cinematic Celebration: Combining music, water, light and fan-favorite characters for a one-of-a-kind spectacle, this nighttime show had a summer debut at Universal Studios Florida.
Universal's Aventura Hotel: Enjoy unrestricted views of all three Universal Orlando Resort theme parks at this hotel, which opened in August.

SeaWorld Orlando
SeaWorld Orlando
If you love the water, you're going to love the latest attractions at SeaWorld Orlando — and believe us, you will get wet!
Ray Rush: Splash, slide and soar your way to exciting fun on this new raft ride, which opened at Aquatica, SeaWorld's Waterpark in May. Get more details.
Infinity Falls: Taking guests on a raft adventure through roaring rapids and a 40-foot waterfall drop amid a rainforest setting, SeaWorld's latest attraction premiered in October. Get more details.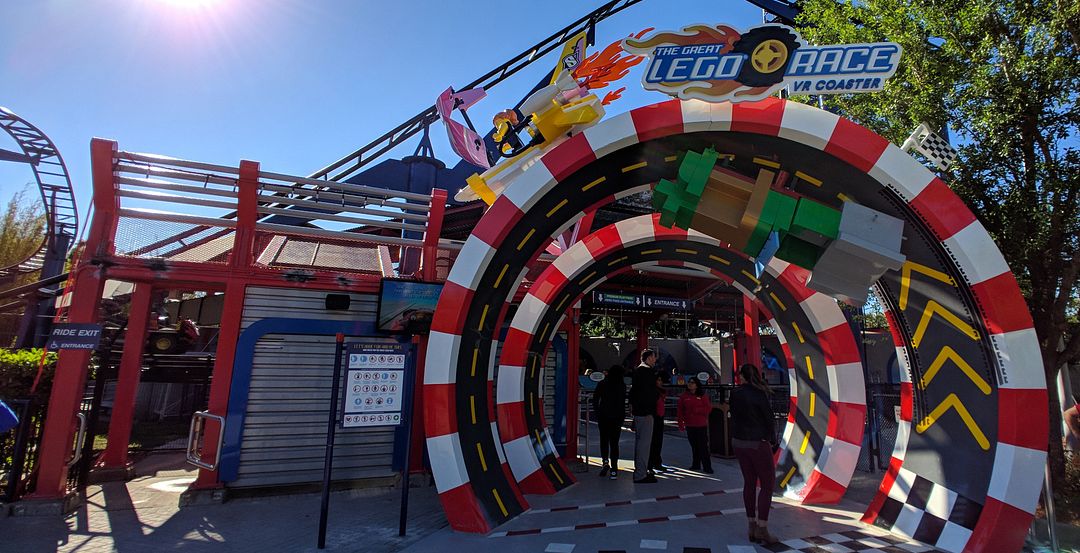 The Great LEGO Race at LEGOLAND Florida Resort (Jordan Krumbine/Visit Orlando)
LEGOLAND Florida Resort
Brick-lovers, start your engines for the newest reason to visit LEGOLAND Florida Resort — and ninja-lovers should get excited, too!
The Great LEGO Race: March saw the launch of this innovative attraction, which is the first virtual reality-based ride designed for kids. Get more details.
LEGO NINJAGO — Master of the 4th Dimension: Combining 3D animation with "4D," real-world effects, this short film has been showing at the LEGO Showplace Theater since January.
New Orlando Attractions in 2018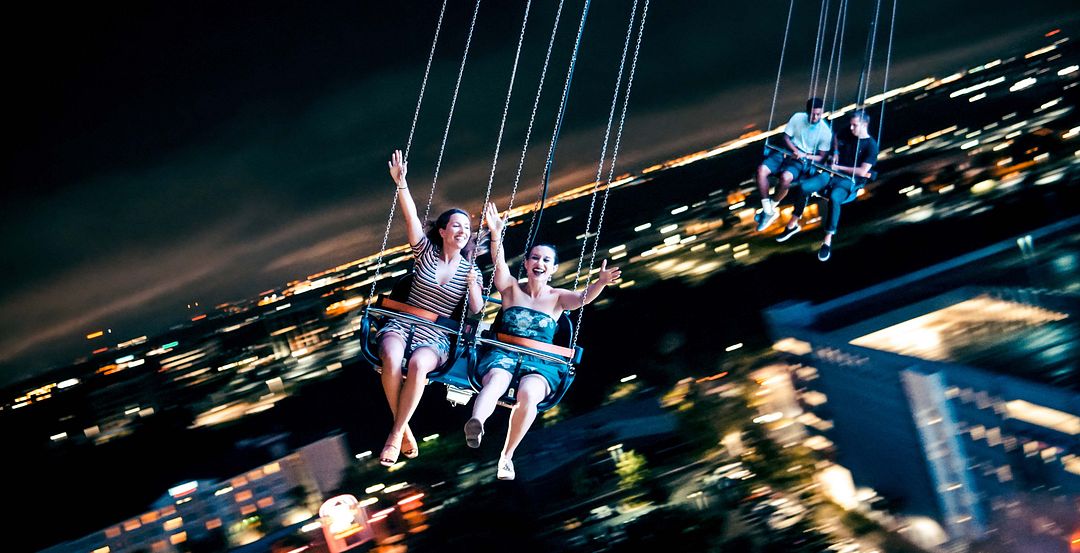 Orlando StarFlyer at ICON Orlando 360
You don't have to hit the theme parks to find thrills in Orlando, as shown by our two newest standalone attractions.
Orlando StarFlyer: At 450 feet — 50 feet taller than the neighboring ICON Orlando observation wheel — this wild new ride at ICON Orlando 360 is Orlando's tallest yet, providing major thrills and whip-fast views of the Orlando area. Get more details.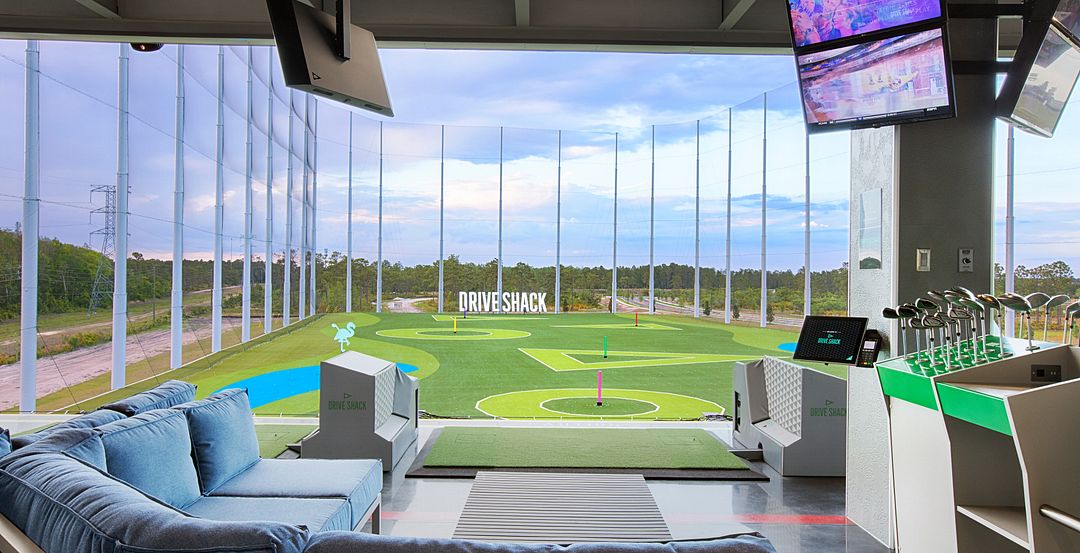 Drive Shack in Orlando
Drive Shack: No matter your skill level, you'll have a great time playing the fun, addictive golf games — including Monster Hunt and the blackjack-based ShackJack — at this new attraction in Lake Nona, about 15 minutes from Orlando International Airport. The food and beverages are great, too!
New Orlando Dining & Nightlife in 2018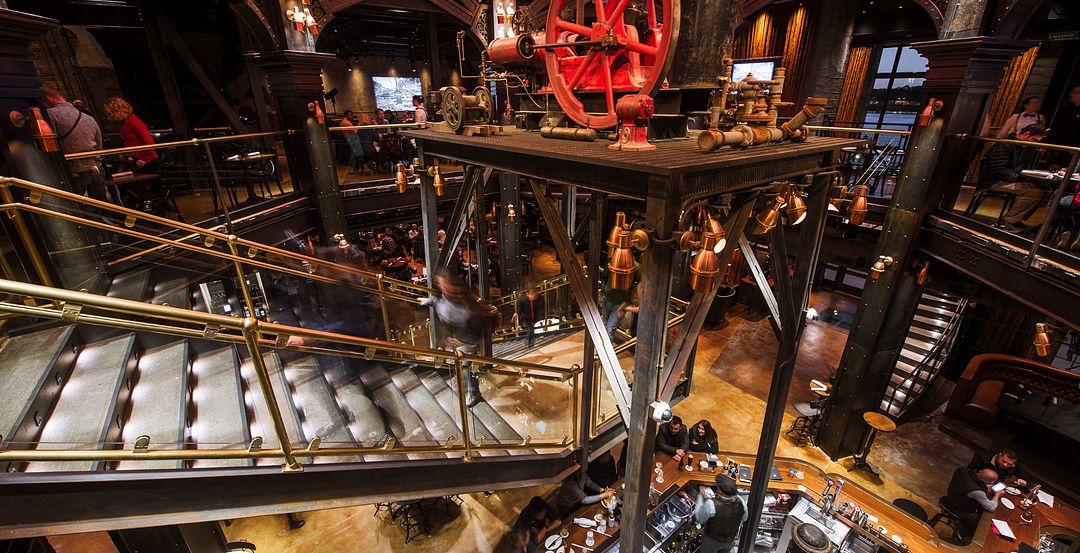 The Edison at Disney Springs in Orlando (Patina Restaurant Group)
Bring your appetite to Orlando, because we've added new, high-profile places to eat and drink — including some major additions at Disney Springs!
The Edison: Talk about electrifying entertainment and dining! Designed to look as if it was built inside a converted power plant, this Disney Springs entry offers gourmet food, handcrafted cocktails and some of Orlando's hottest entertainment. Get more details.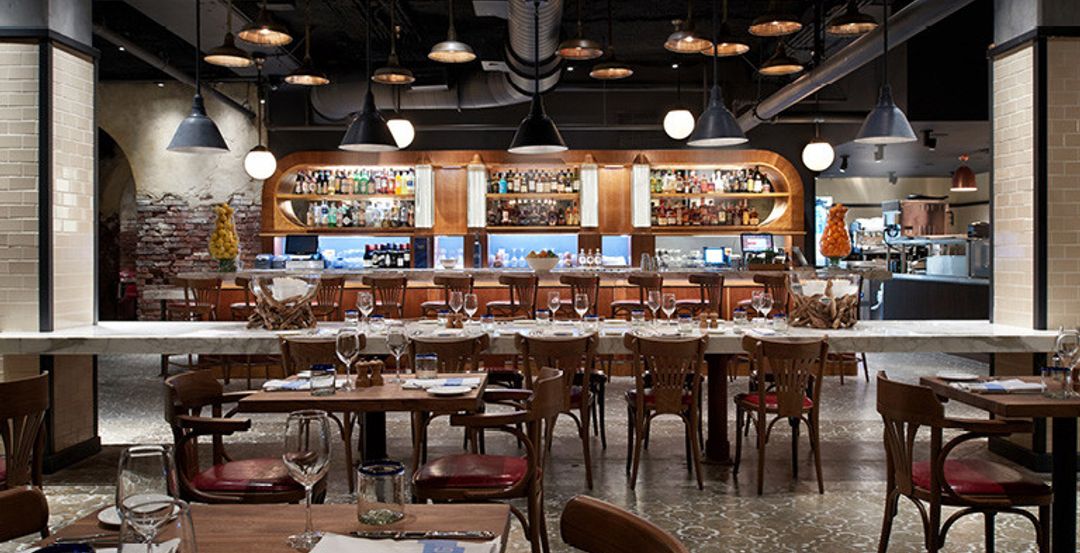 Enzo's Hideaway Tunnel Bar & Restaurant at Disney Springs in Orlando
Enzo's Hideaway Tunnel Bar & Restaurant: Downstairs from The Edison at Disney Springs, this "secret" speakeasy specializes in Prohibition-era cocktails and extensive selections of liquor, plus a hearty food menu.
JINYA Ramen Bar: Orlando's edition of this gourmet ramen restaurant can be found in Thornton Park, which is adjacent to downtown Orlando.
Maria & Enzo's Ristorante: Featuring 50-foot ceilings and gorgeous views of Lake Buena Vista, this Italian trattoria — which appears to have been built in a 1930s airline terminal — is next door to The Edison at Disney Springs.
Pizza Ponte: For a quick bite at Disney Springs, try this delicious fast-service option adjacent to Maria & Enzo's.
The Rock Show: Hosted by the Orlando Forum on International Drive, this new, gourmet dinner experience will send you on a musical journey packed with electrifying visual effects, dancing and celebrity impersonators, including those devoted to legends such as Elvis Presley, Prince, Katy Perry, Justin Timberlake and others.
Terralina Crafted Italian: A James Beard Award winner, Chef Tony Mantuano leads this rustic Italian eatery at Disney Springs.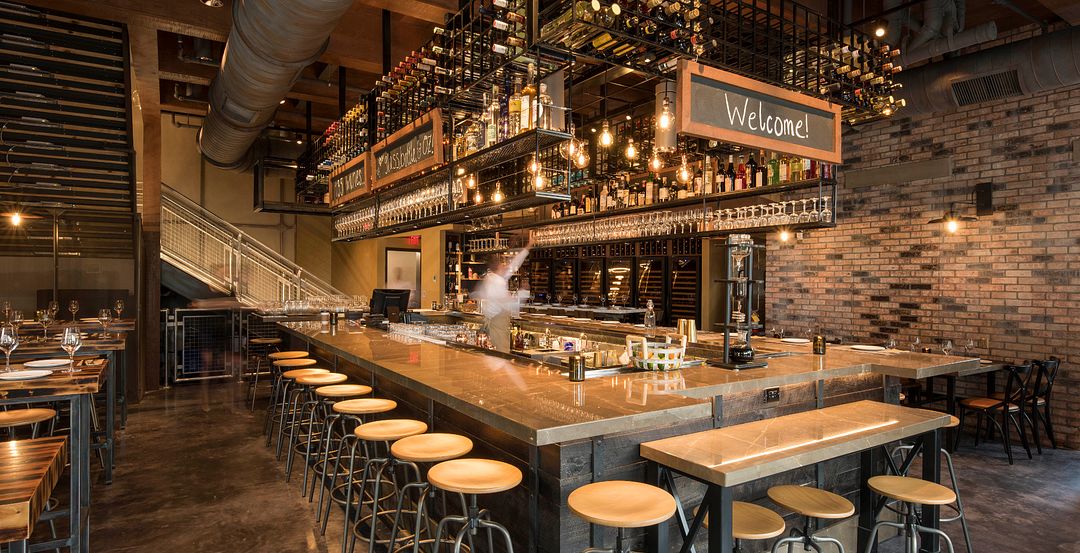 Wine Bar George at Disney Springs in Orlando
Wine Bar George: Offering more than 130 wine selections by the ounce, glass or bottle, this Disney Springs restaurant and bar is headed by Master Sommelier George Miliotes.
Written by Nate Shelton, consumer content writer at Visit Orlando. He's an experienced journalist and native Floridian who enjoys the entertainment, cultural and culinary aspects of Orlando and Orange County.
Cover image: Orlando StarFlyer and ICON Orlando at ICON Orlando 360
Stay Connected to Orlando!
Never miss a second of what happens in Orlando! Follow us on Facebook, Twitter and Instagram for the latest offers, exclusive tips and live feeds from our newest attractions and fun events, and subscribe to our eNewsletter for more information from Orlando: Theme Park Capital of the World®.