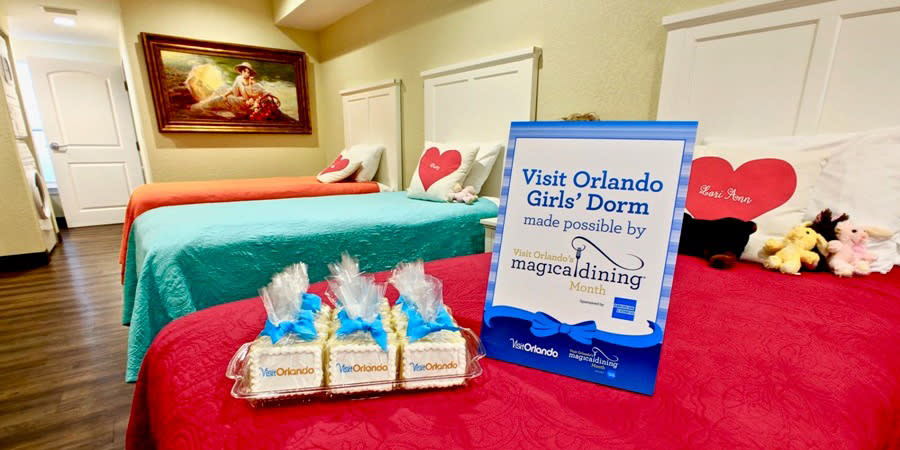 The Russell Home for Atypical Children unveiled its newly renovated home, which provides a positive atmosphere and family structure for special needs children and 'child-like' adults.
The Russell Home has been an indispensable part of the community for more than 70 years, and it was with the help of local residents, businesses and donors that made this much-needed, 15,000-square-foot renovation a reality. Visit Orlando and the tourism industry was happy to be a part of that communitywide support.
In 2016, the Russell Home received a donation totaling $195,125 thanks to Visit Orlando's Magical Dining Month, a program where one dollar from every meal goes back to the Central Florida community. The funds raised by Magical Dining -- which takes place each year during the month of September -- enabled the Russell Home to build a new 1,200-square-foot girls' dorm.
"If it weren't for Magicial Dining, these beautiful rooms would never have happened," said Betty Turner, Russell Home's program director.
The three rooms that make up the new dorm are decorated with bright colors and donned with individually embroidered pillows; adding a special touch. However, if you ask us, it is the girls who call the Russell Home 'home' that are sure to brighten anyone's day.