Discover 10 unique things to do at Pointe Orlando, including unforgettable attractions, dining and shopping.
---
Whether you're coming to Orlando mostly for amazing attractions, acclaimed dining or even world-class shopping, we have great news for you: You can enjoy all three and lots more at Pointe Orlando!
Located in the epicenter of Orlando's tourism district on International Drive, and minutes from Universal Orlando Resort and SeaWorld® Orlando, this one-of-a-kind, walkable, open-air entertainment center has plenty of reasons to visit — including our top-10 favorites featured here.
Worlds of Wonder at WonderWorks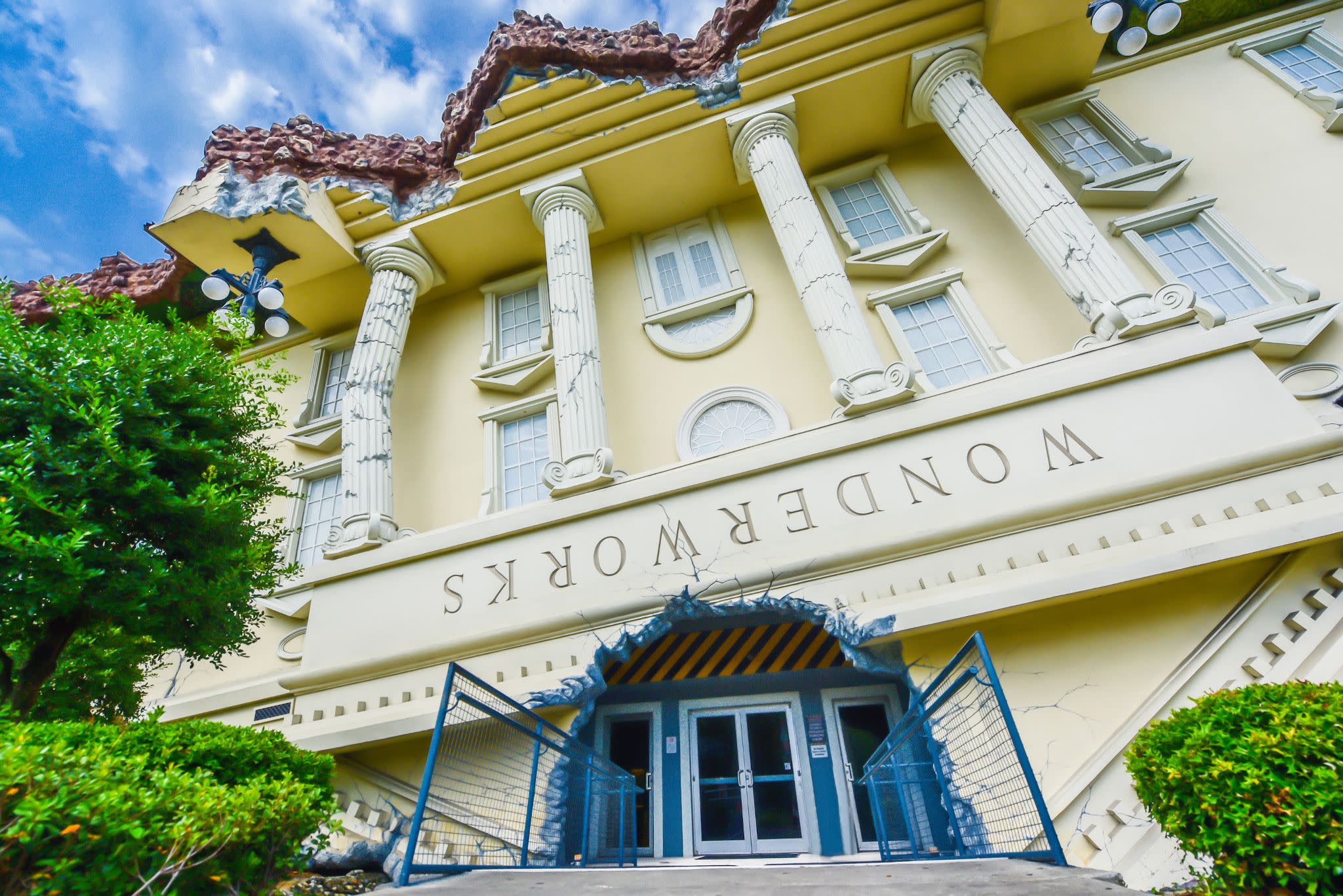 WonderWorks at Pointe Orlando
Even if you've yet to set foot in Orlando, chances are you've seen pictures of WonderWorks' famous upside-down building on International Drive — but this family-friendly attraction's interior is more amazing still. Head inside to enjoy six interactive "Wonder Zones" based around captivating themes like Natural Disasters, Space and the Far Out Art Gallery, plus laser tag, a 4D XD Motion Theater and a glow-in-the-dark ropes course.
Learn more: WonderWorks Orlando
WonderWorks also hosts The Outta Control Magic Comedy Dinner Show, which, as its name implies, offers a unique blend of comedy and magic with lots of audience participation. What's more, guests get unlimited pizza, salad, dessert and soda, and even beer and wine!
Sizzling Nightlife at Blue Martini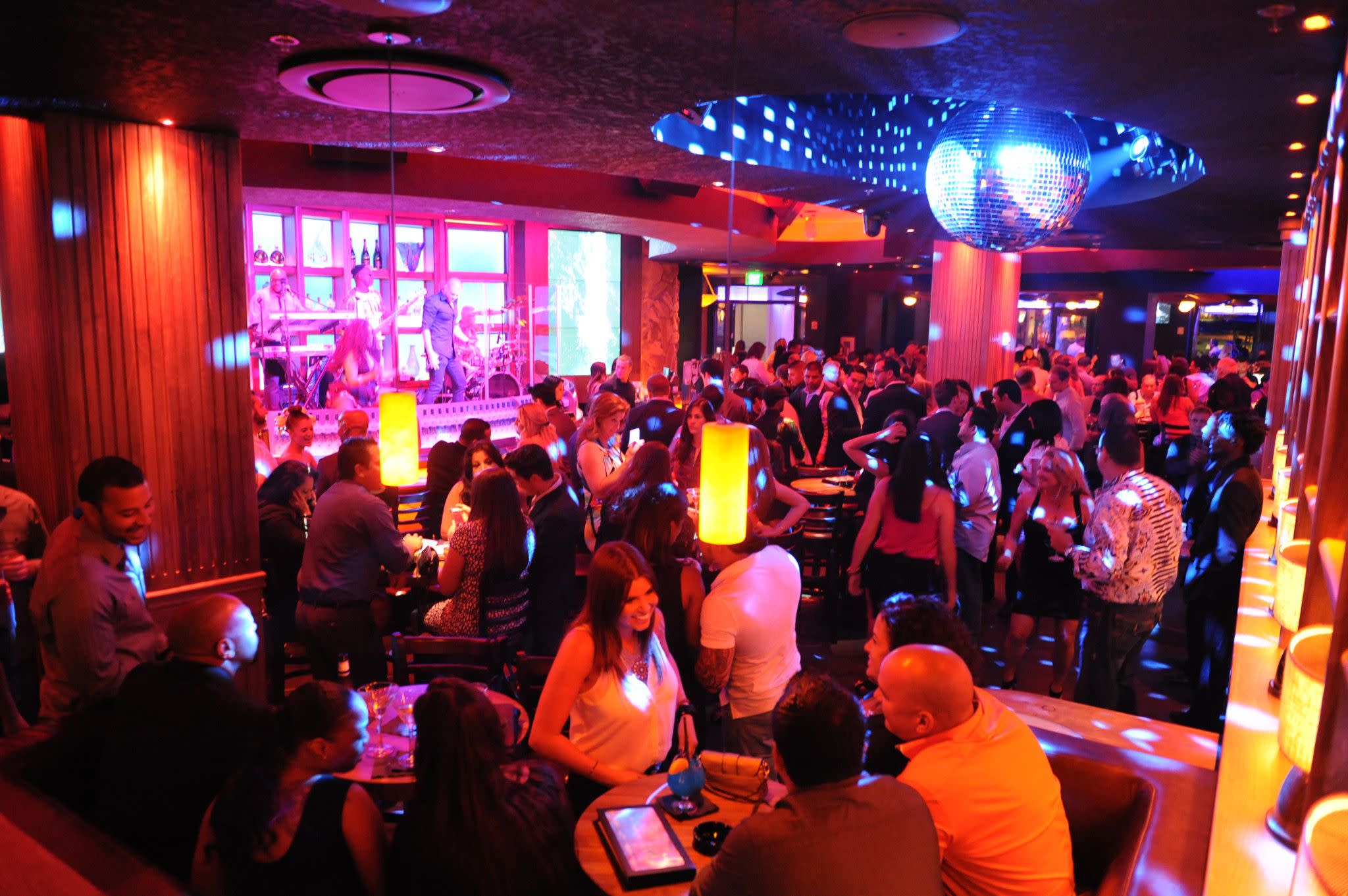 Blue Martini at Pointe Orlando
A longtime anchor of Pointe Orlando's nightlife, Blue Martini offers one of the area's best happy hours and swankiest environments, making it a great place to unwind in Orlando. Beyond daily drink specials and expert mixologists, Blue Martini boasts a robust lineup of live entertainment and special events, ensuring there's always something happening at Pointe Orlando.
Stage-Side Seats at B.B. King's Blues Club
Given its founder's prominence in the world of music, you'd expect B.B. King's Blues Club at Pointe Orlando to be an audiophile's paradise ... but you might be surprised to hear that they also specialize in some of the most authentic Southern cooking this side of the bayou! Live music is performed nightly, and while we like to arrive early enough to secure a stage-side table, B.B. King's is the sort of place where you'll never find a bad seat.
Food & Fun at Main Event Entertainment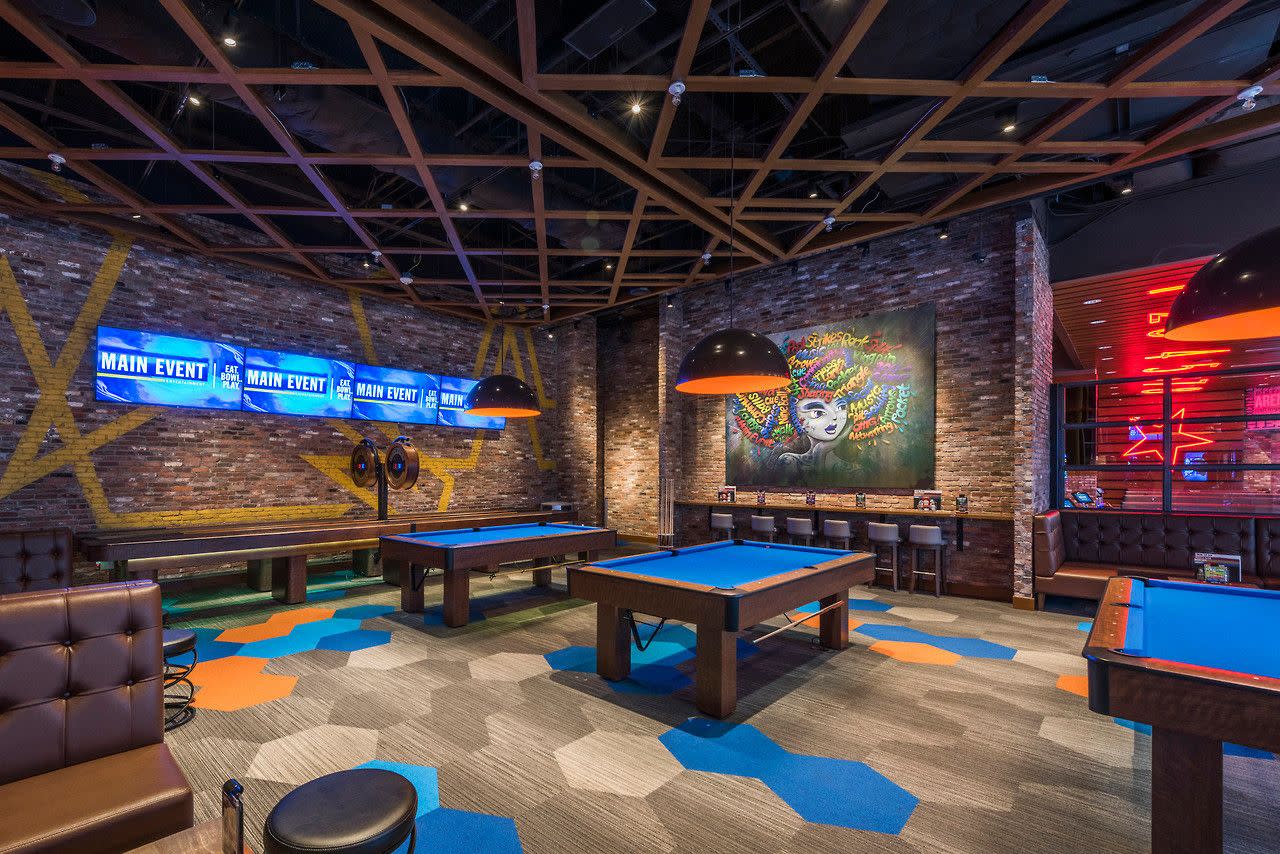 Main Event Entertainment at Pointe Orlando
Love state-of-the-art bowling? Then you're going to love Main Event Entertainment at Pointe Orlando. But the same could be said if you love great food, watching sports on dozens of big-screen TVs, billiards, ropes courses and interactive video games. Main Event has something for a fun date night or day with the family.
Pointe Orlando's Sensational Shopping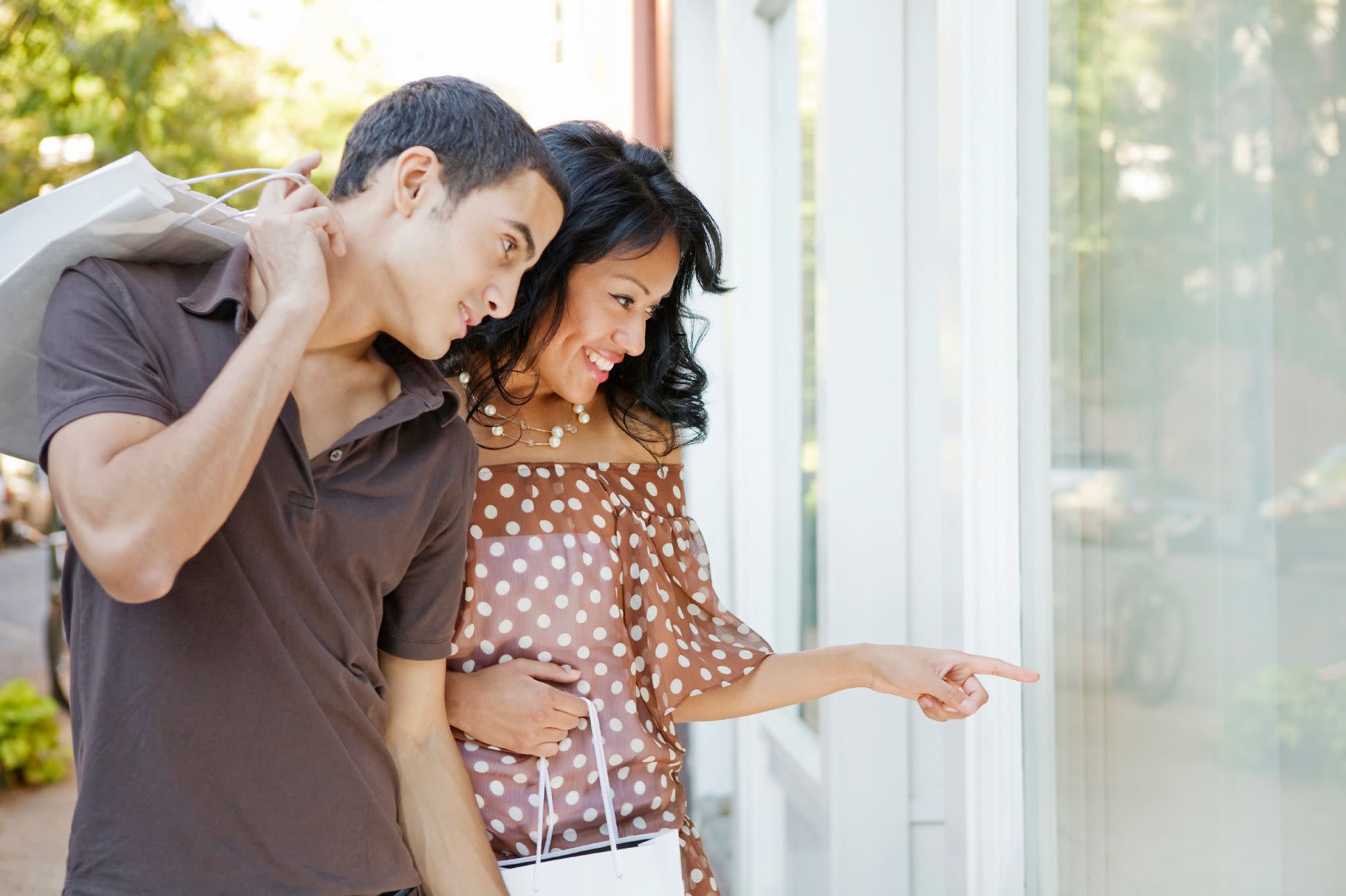 Shop More than a Dozen Retailers at Pointe Orlando
Shopping till you drop is easy at Pointe Orlando thanks to more than a dozen specialty retailers. Choose from well-known national and international names like Tommy Hilfiger Clearance Outlet, Hollister and Victoria's Secret, or get eclectic with choices from Moondance Trading or diecast cars at 1 for the Road. There's no wrong way to shop at Pointe Orlando!
Have a Pint (or More) at The Pub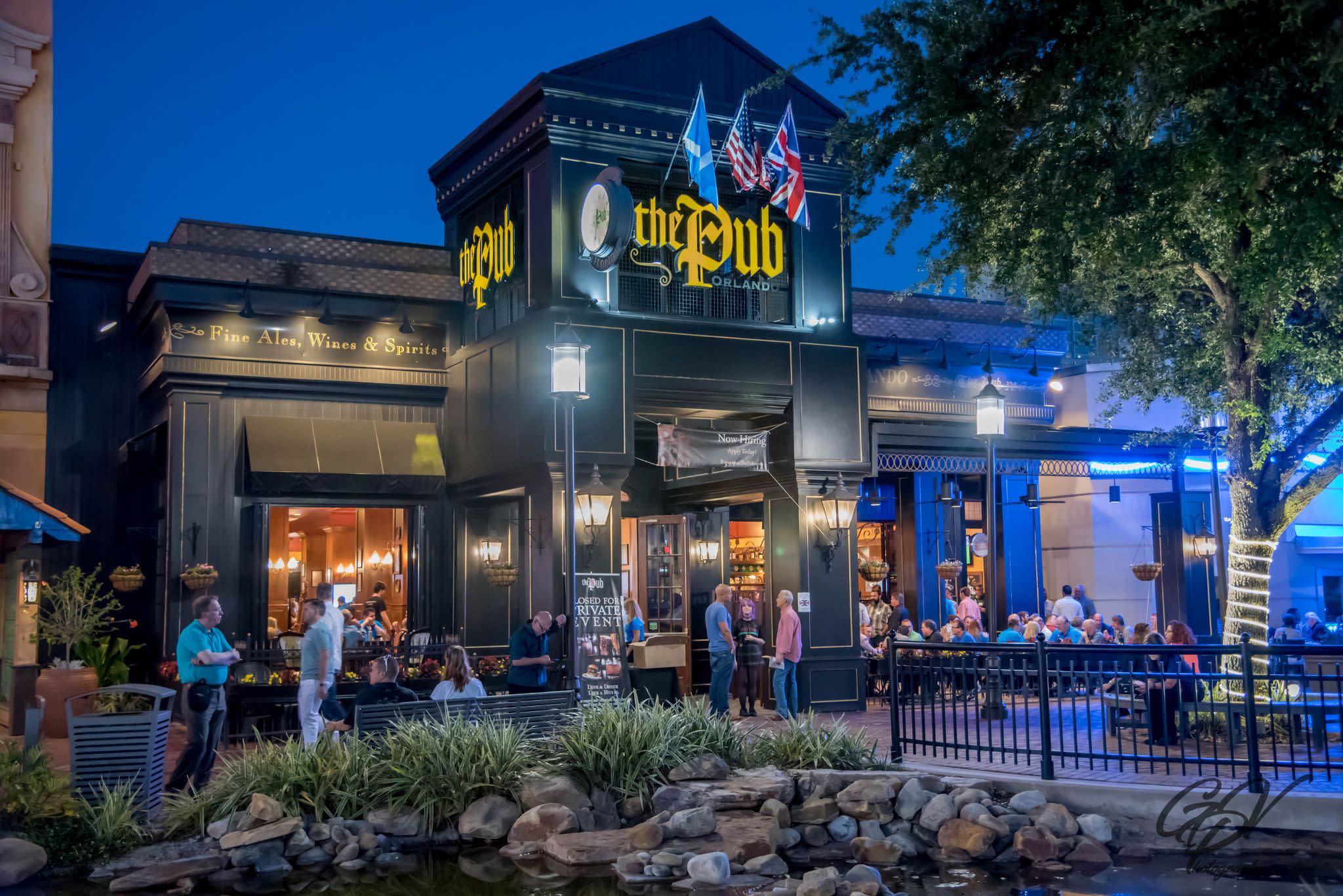 The Pub at Pointe Orlando
British hospitality and American flair join forces at The Pub, which offers an impressive selection of draft, bottled and canned beer — including two "Pour Your Own Beer" walls — plus a full bar and tasty takes on classic pub fare. It's also a great place to watch sports!
Other Ways to Play at Pointe Orlando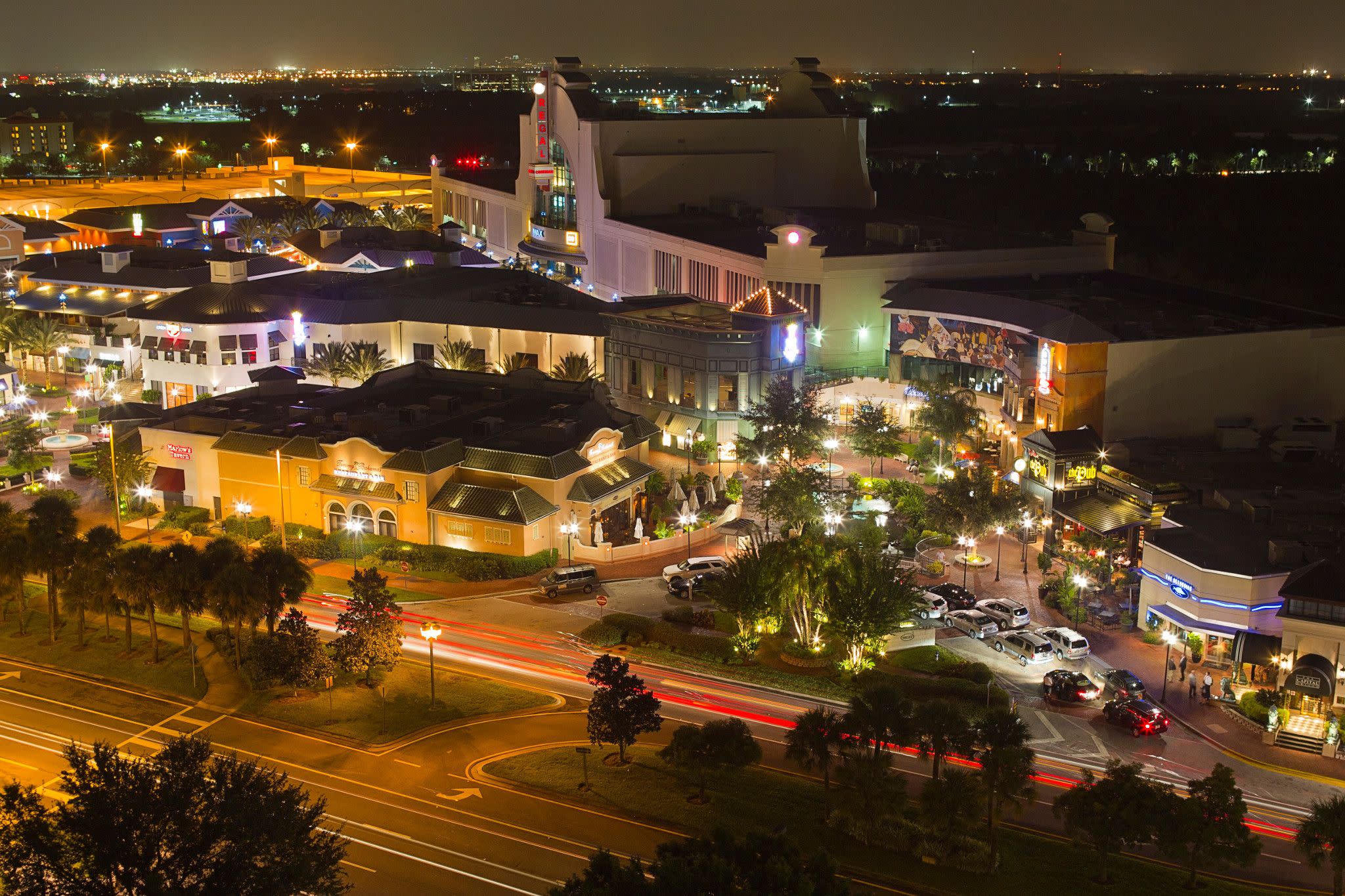 More Attractions Await at Pointe Orlando
In addition to WonderWorks and Main Event, many other unique ways to have fun are waiting for you at Pointe Orlando. Other standouts include Monkey Joe's, Orlando's Improv Comedy Club and a flagship outlet for the innovative virtual-reality game, Nomadic, plus Regal Cinemas Pointe Orlando Stadium, with the only 4DX theater in the state.
The Tastes and Sounds of LaFayette's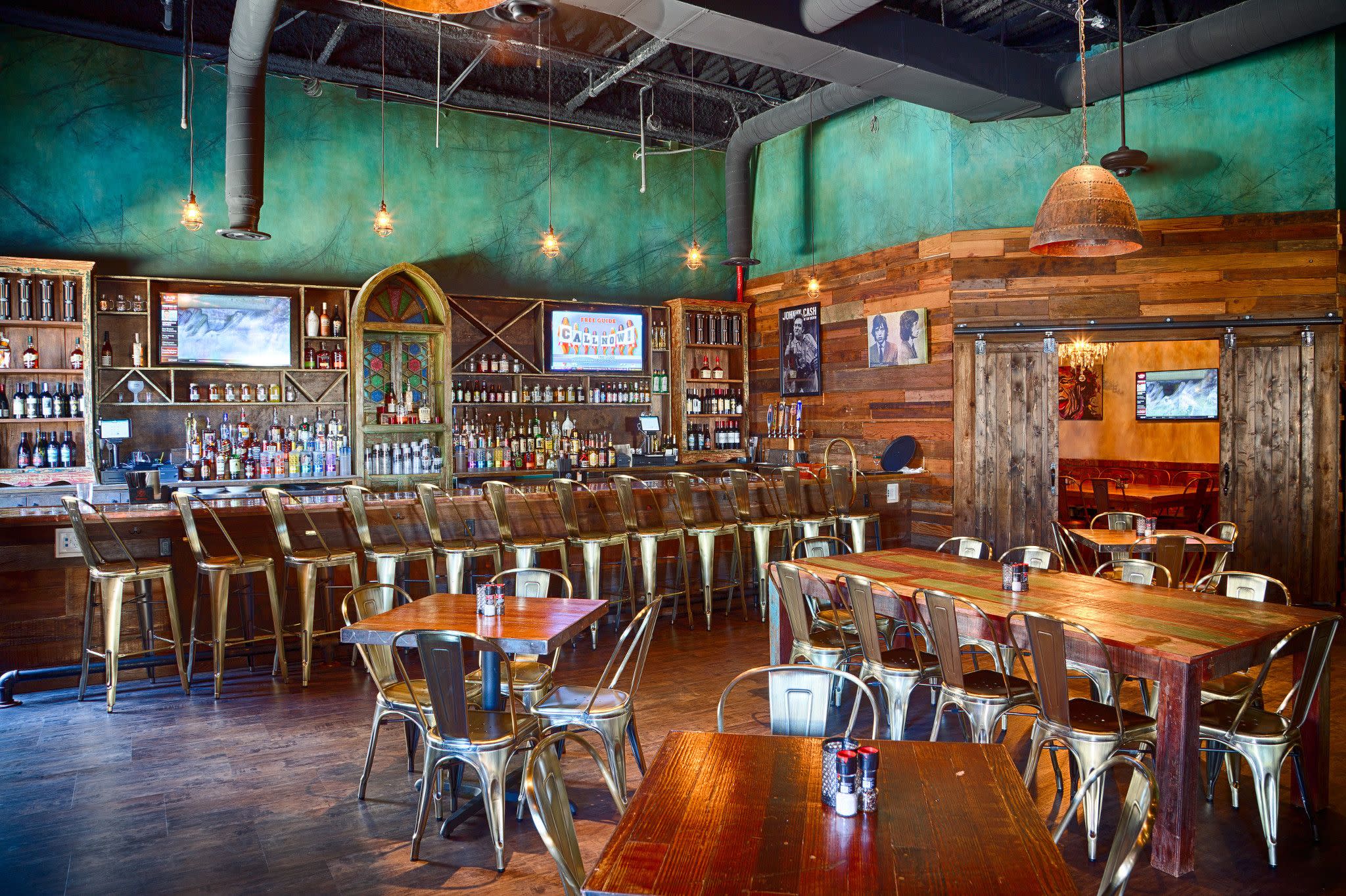 Lafayette's at Pointe Orlando
Orlando's version of the original Lafayette's in Memphis hosts live music seven nights a week, and it's no slouch when it comes to legit Southern cooking, either! It also features a killer Sunday brunch, with favorites like Smoked Salmon Benedict, Banana Bread French Toast and more on the menu.
Still More Delicious Dining at Pointe Orlando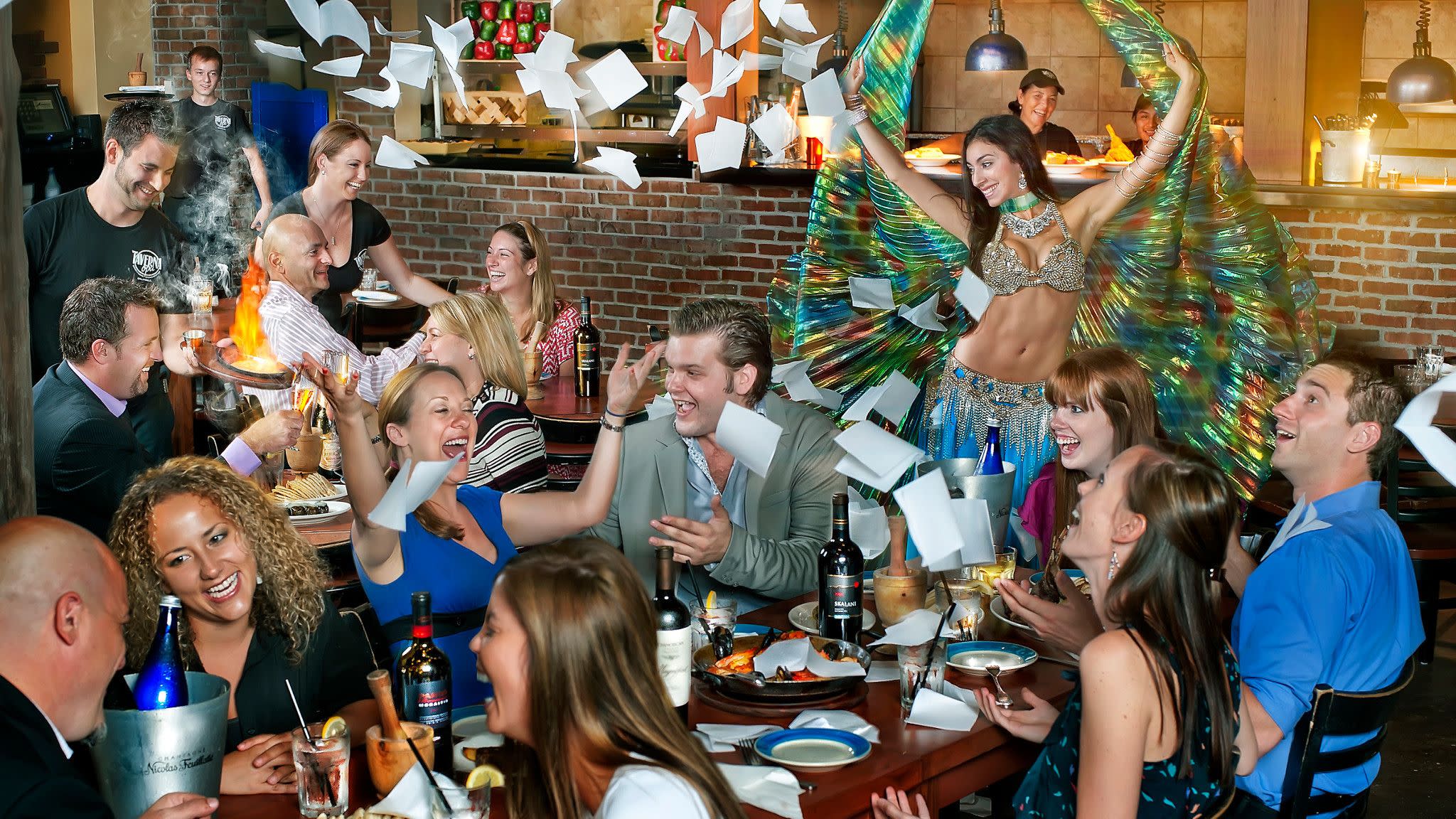 Taverna Opa at Pointe Orlando
You'll eat well at B.B. King's, Lafayette's and The Pub, but there's a lot more for gourmets at Pointe Orlando. Whether you want to sample international flavors at Cuba Libre Restaurant & Rum Bar, Rodizio Grill or Taverna Opa, or stick with American classics at The Capital Grille, Itta Benna or The Oceanaire Seafood Room, you certainly won't leave hungry!
Everything Else at Pointe Orlando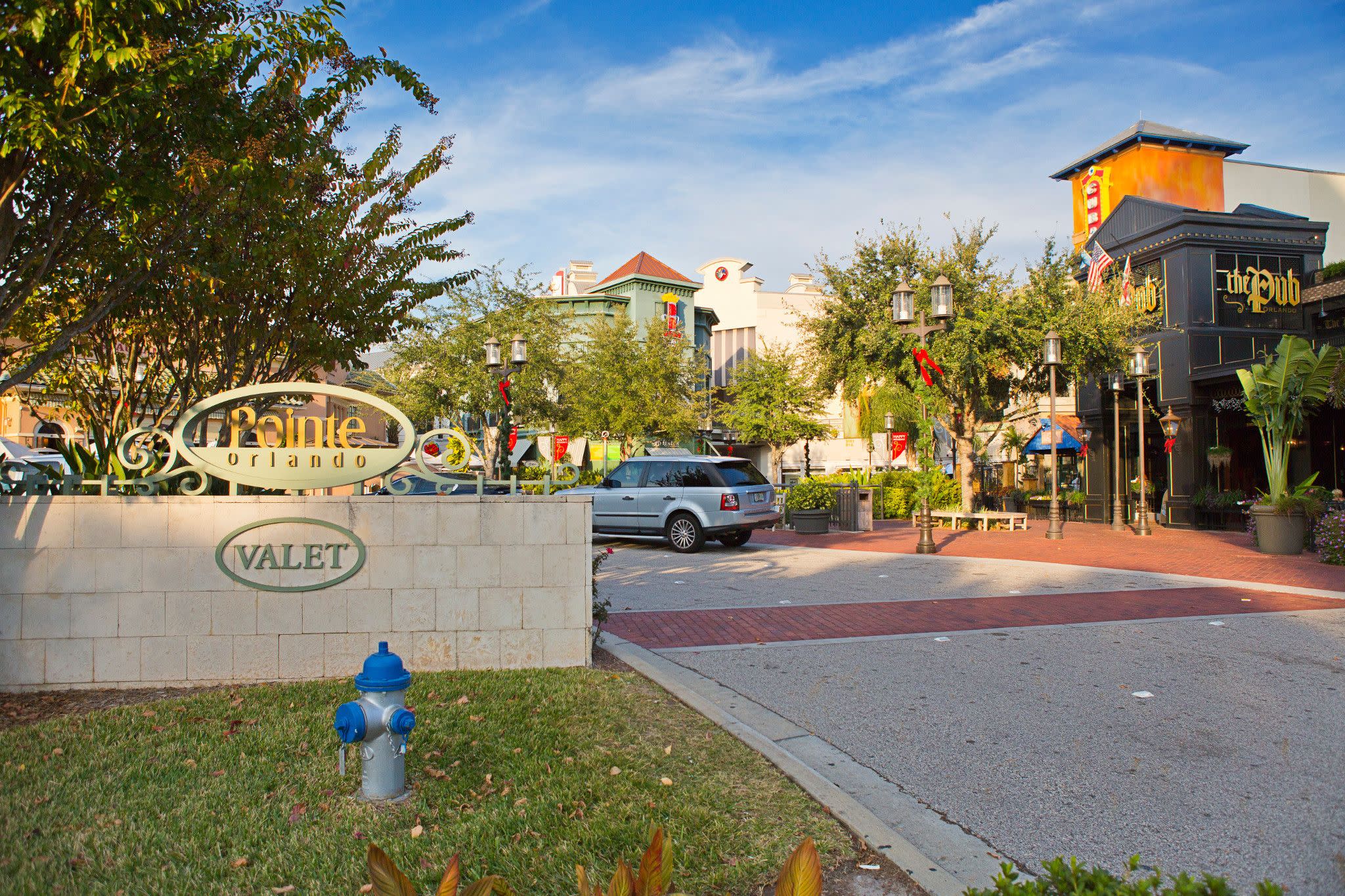 Pointe Orlando
With so much to offer, you might think Pointe Orlando has a cover charge — but you'd be wrong! Admission is always free, and covered parking starts at $4 for up to two hours.
What's more, a lot of exciting developments are coming to Pointe Orlando in the near future, including Chicago's famous Hampton Social. Stay tuned to Visit Orlando's blog for details on these and other new features at Pointe Orlando as they become available!