Get your bark and meow on with pet events for humans, dogs and cats in Orlando, including December's AKC National Championship Presented by Royal Canin.
---
Pet aficionados, take note: Orlando has a wealth of things to do for dogs, cats and the people who adore them. From the nation's largest dog show to purr-fectly intimate happenings at our cat cafes, here's your guide to the most "pawsome" pet events in Orlando — including some where you can bring your furry friends along for the fun. Now that's what we call barking (or meowing) up the right tree!
American Kennel Club (AKC) National Championship Presented by Royal Canin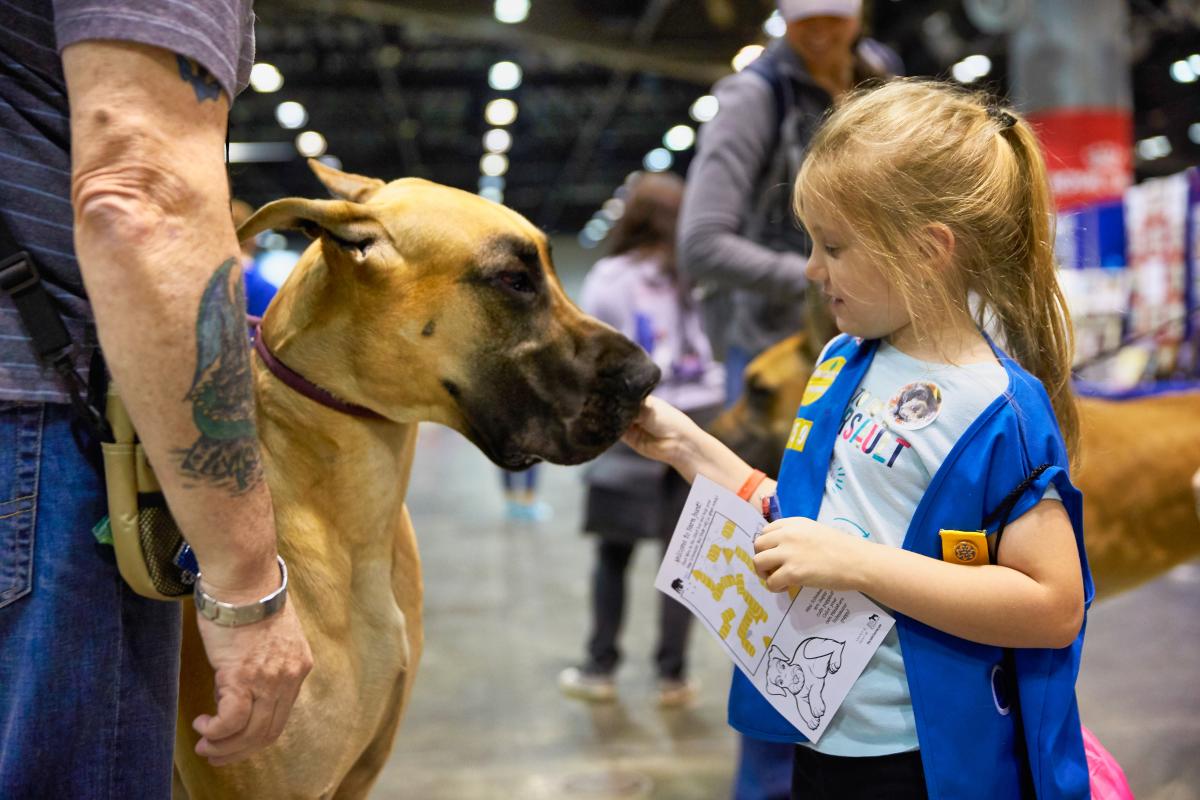 Meet Hundreds of Breeds at Orlando's AKC National Championship Presented by Royal Canin
Showcasing more than 5,000 of the top national and international canine athletes, and open to the public, the world-famous AKC National Championship Presented by Royal Canin returns to the Orange County Convention Center on Dec. 14-15. As the largest dog show in the U.S. and the only show hosted by the AKC, it's a must-do for anyone who loves canines!
The AKC National Championship is multifaceted, too. The main event is complemented by the AKC Agility Invitational, AKC Obedience Classic, AKC National Owner-Handled Series Finals, and Juniors competition in Conformation, Agility, Obedience and Rally — not to mention extraordinary exhibitions such as North American Diving Dogs and AKC Trick Dog. You can also meet and play with hundreds of dogs (and see if they're right for your lifestyle) at AKC Meet the Breeds.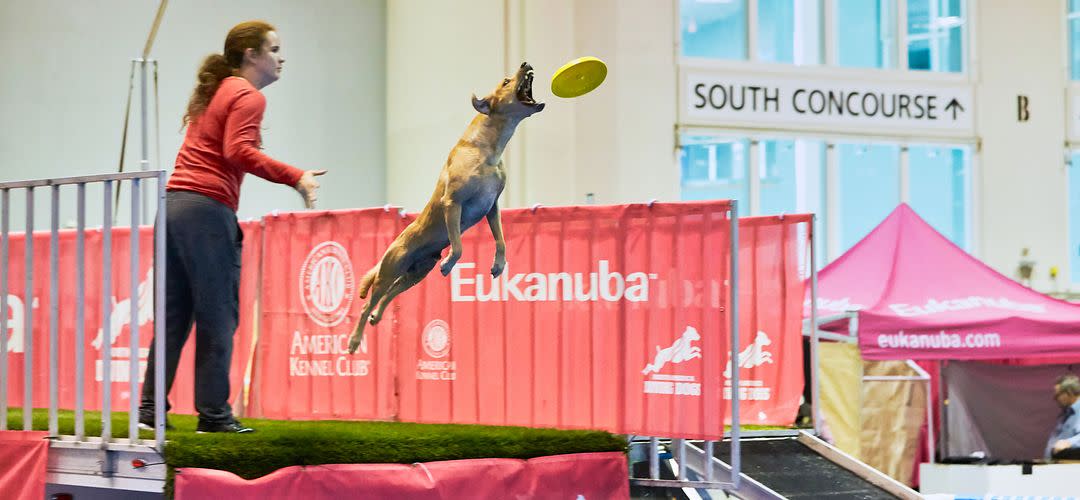 North American Diving Dogs at the AKC National Championship in Orlando
Want to stock up on unique gifts for the dogs and dog-lovers in your life? Stop by the event's Doggie Boutique. There's plenty of fun for kids, too, including the AKC Patch Program.
Best of all, the AKC National Championship is highly affordable: Tickets cost just $10 per day, with free admission for children under 13 and active military with valid ID. Tickets can be purchased online ahead of time or at the gate.
North American Veterinary Community (NAVC) Fun(d) Run/Walk With a Pet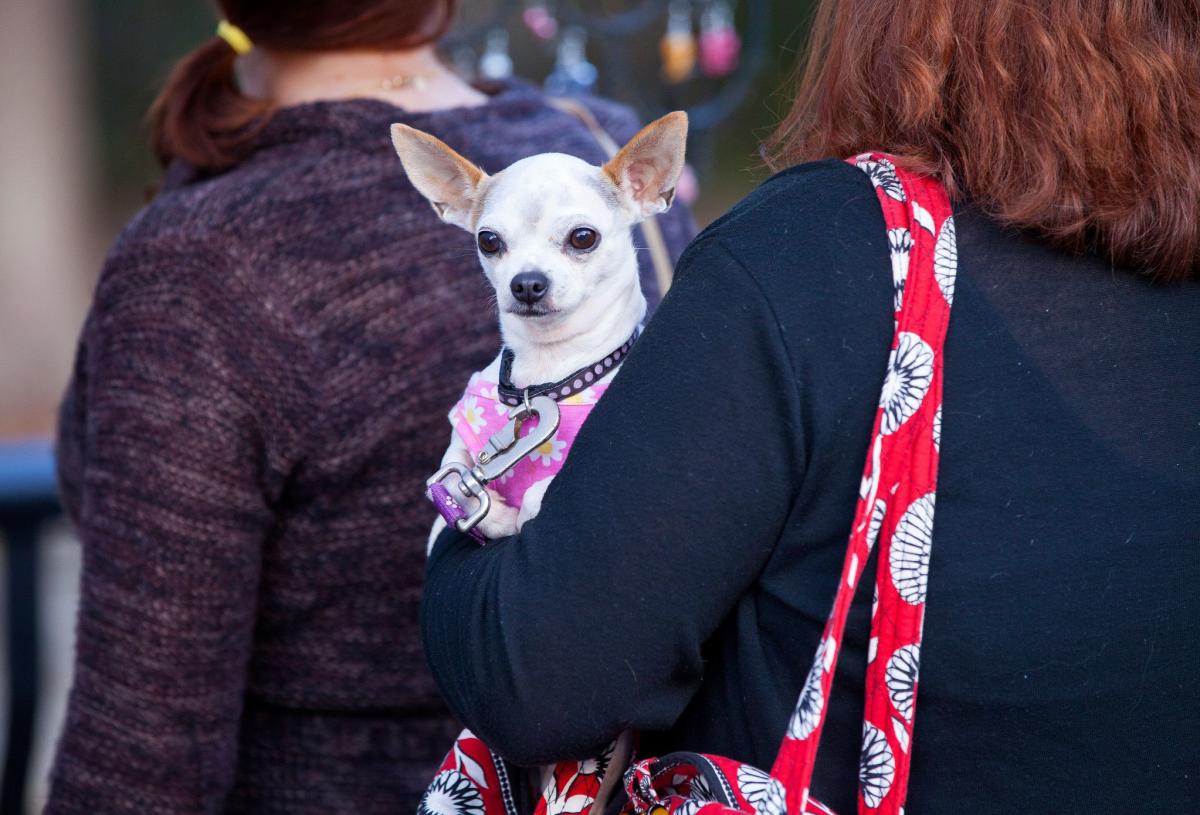 Take Your Pet Along for the NAVC Fun(d) Run/Walk in Orlando
On Jan. 19, 2020, NAVC Fun(d) Run/Walk With a Pet invites you and your furry friends to run or walk together — and help a great cause while you're at it! Held outdoors at the Orange County Convention Center, the run supports the World Small Animal Veterinary Association, which works to improve global companion-animal care through science and education.
Entry fees are $35 for humans and free for pets. Each registrant receives a commemorative Fun(d) Run bag and T-shirt, which you're encouraged to wear on race day. Afterwards, all runners (including those on four legs) can enjoy a small private party with a light breakfast and snacks.
What's more, you don't need to bring your own pet to run with one. Pet Rescue by Judy, a highly respected local organization, will have rescued shelter dogs who will be thrilled to run with you. And if you happen to make a "furr-ever" connection, so much the better!
Paws in the Park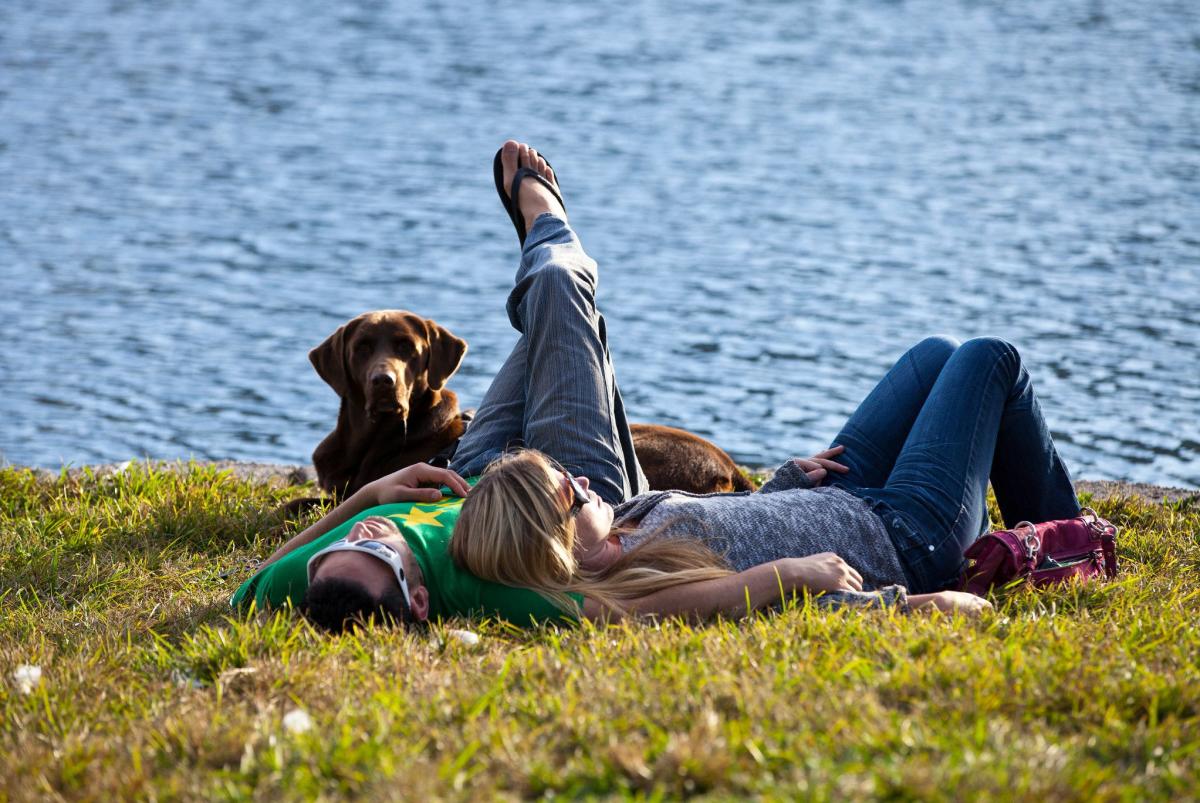 Leashed Pets Are Always Welcome at Lake Eola Park in Orlando
Featuring dog games, shopping, a beer garden, food trucks, adoptable pets and much more, Paws in the Park returns to downtown Orlando's Lake Eola Park for a full day of four-legged fun on Feb. 8, 2020. Proceeds go to Pet Alliance of Greater Orlando, the region's oldest and largest animal welfare agency.
The event is free to attend, but participating in the popular PAWrade, which is open to humans and pets, requires fundraising efforts. The more you raise, the more you'll be rewarded: Everyone who raises at least $15 receives a commemorative dog bandana, and those who raise $75 or more get a 2020 Paws in the Park T-shirt.
New this year is the PAWrade Costume Contest for pets, with the following categories: Superheroes, Favorite Food and Binge-Worthy TV Shows. (A $30 entry fee applies.) Whether your pet arrives by float, carriage or strolls in like a champ, this is their chance to strut their stuff!
Monthly Events at Orlando Cat Café & The Kitty Beautiful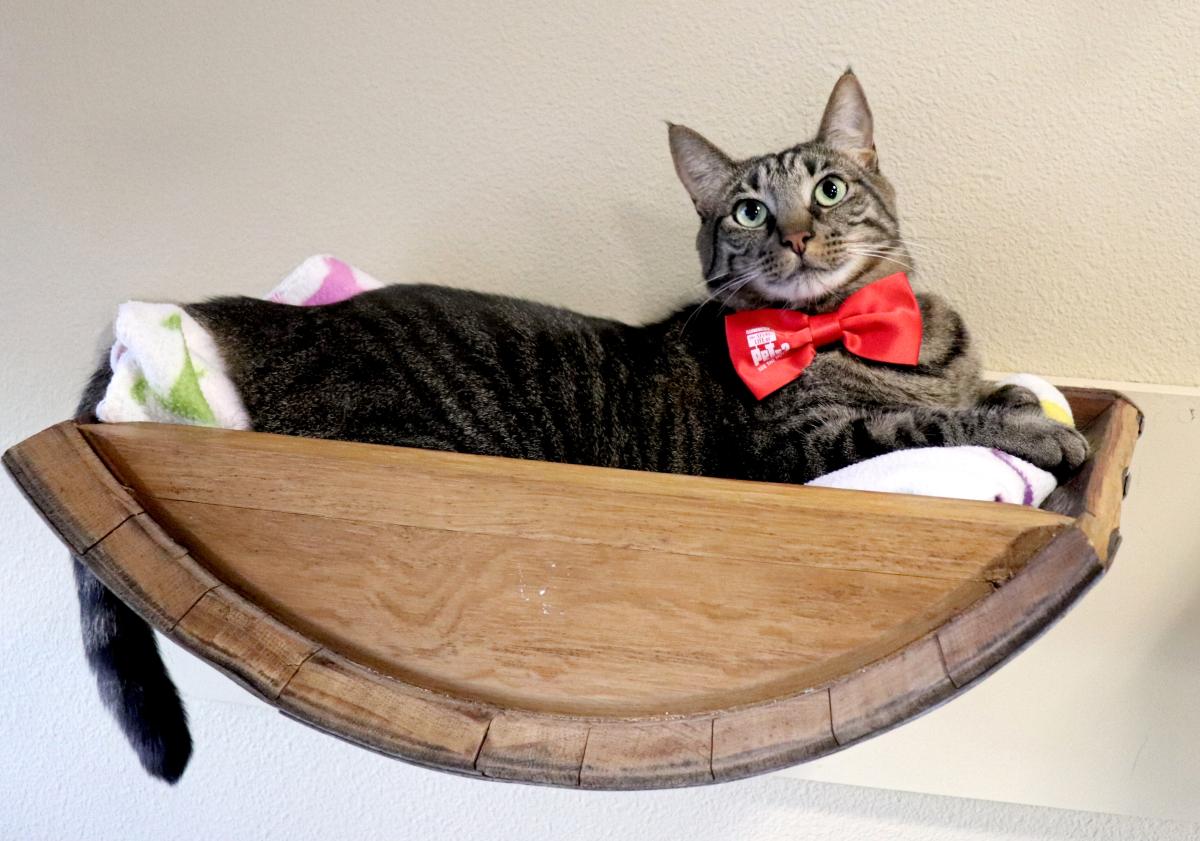 Hang Out With Companionable Cats at Orlando Cat Café in Clermont
If you traveled to Orlando without your cats and miss their company, or live in the area and can never get enough feline affection, we have a couple of places where you can scratch that itch. (No pun intended!) Better still, these unique venues host regular events that humans and cats can enjoy together.
Just 15 minutes west of Walt Disney World® Resort in Clermont, Orlando Cat Café has the distinction of being the first of its kind in Central Florida. A cozy coffeehouse with comfortable furniture, they offer premium java, delicious sandwiches and pastries … and plenty of cats.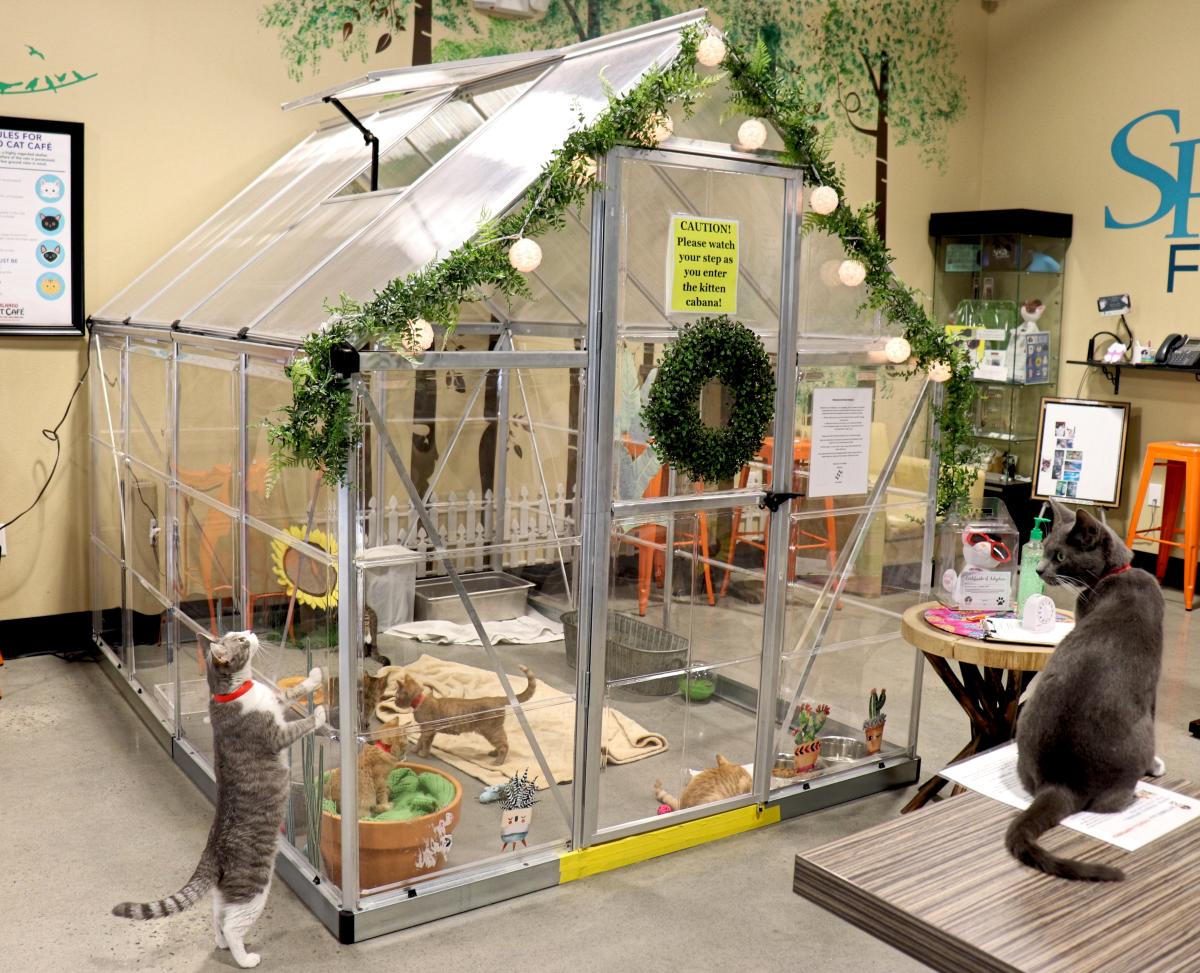 Kitten Cabana at Orlando Cat Café in Clermont
You can expect to meet between 12 and 20 cats during any given visit to Orlando Cat Café, and all felines are available for adoption from their rescue partners, SPCA Florida. While walk-ins are welcome, reservations are strongly recommended for normal visits and required for special events such as Trivia Nights and Yoga With Cats.
New to downtown Orlando, The Kitty Beautiful has similar companionship, food and beverage offerings, as well as wine and beer, plus regular events like Cat Yoga and "Mewvie" Nights. Supplied by the Pet Alliance of Greater Orlando, their cats are also available for adoption.
Looking for more things to do with pets in Orlando? The farmers markets in downtown Orlando, Winter Park and Winter Garden are all great places to bring dogs, who will also get a kick out of our numerous ecotourism opportunities. Of course, several area resorts are dog- and cat-friendly — and according to this author's cat, a nice, quiet hotel room is a lot more appealing to her kind than adventuring in public. Word to the wise!