Get details on Madame Tussauds Orlando's Justice League: A Call for Heroes, set to premiere on May 25, 2018.
---
Madame Tussauds Orlando at ICON Park™ has announced an expansion of heroic proportions: Justice League: A Call for Heroes, an all-new experience featuring the stars of Warner Bros. and DC Entertainment's Justice League motion picture! Here's a first look at what to expect from the new addition, which will officially open on May 25, as well as the many other reasons you'll want to visit Madame Tussauds on your next trip to Orlando.
Learn more: Discount Tickets to Madame Tussauds
Justice Is Served at Madame Tussauds Orlando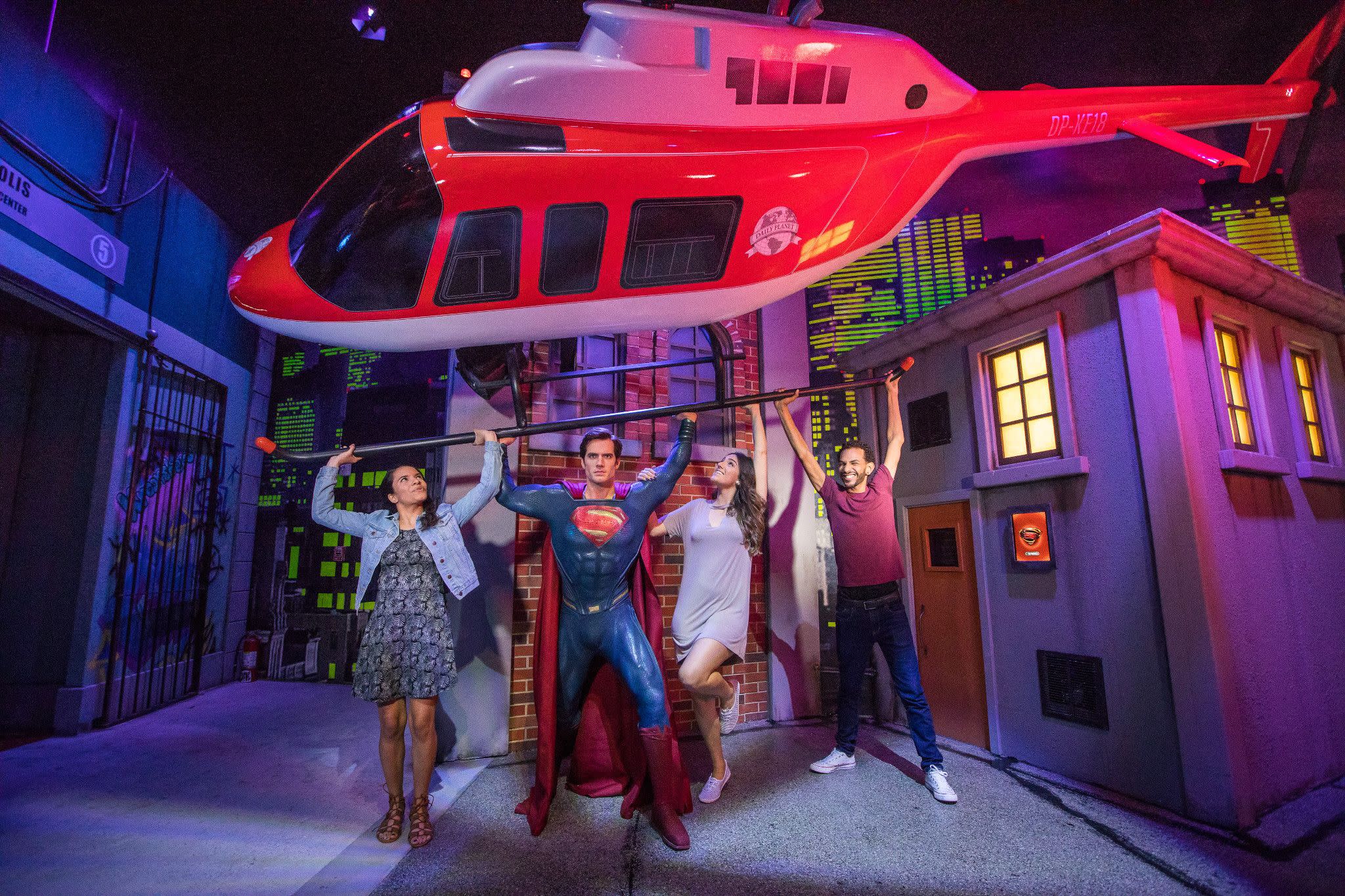 Henry Cavill as Superman at Madame Tussauds Orlando
Once this new experience debuts at Madame Tussauds Orlando, you'll have the chance to star alongside Henry Cavill's Superman, Gal Gadot's Wonder Woman and Ben Affleck's Batman, as seen in Justice League. Your mission? Saving the world from Lex Luthor and LexCorp by wielding the power of Wonder Woman's wrist gauntlets, helping Superman lift a helicopter and summoning Batman into battle.
The expansion will also include authentic replicas of props and costumes, as well as plenty of thrills. Speaking of which, it will be the first of a new generation of Madame Tussauds attractions around the world combining live experiences with the company's famous wax figures to make guests feel as if they've stepped into their favorite stories.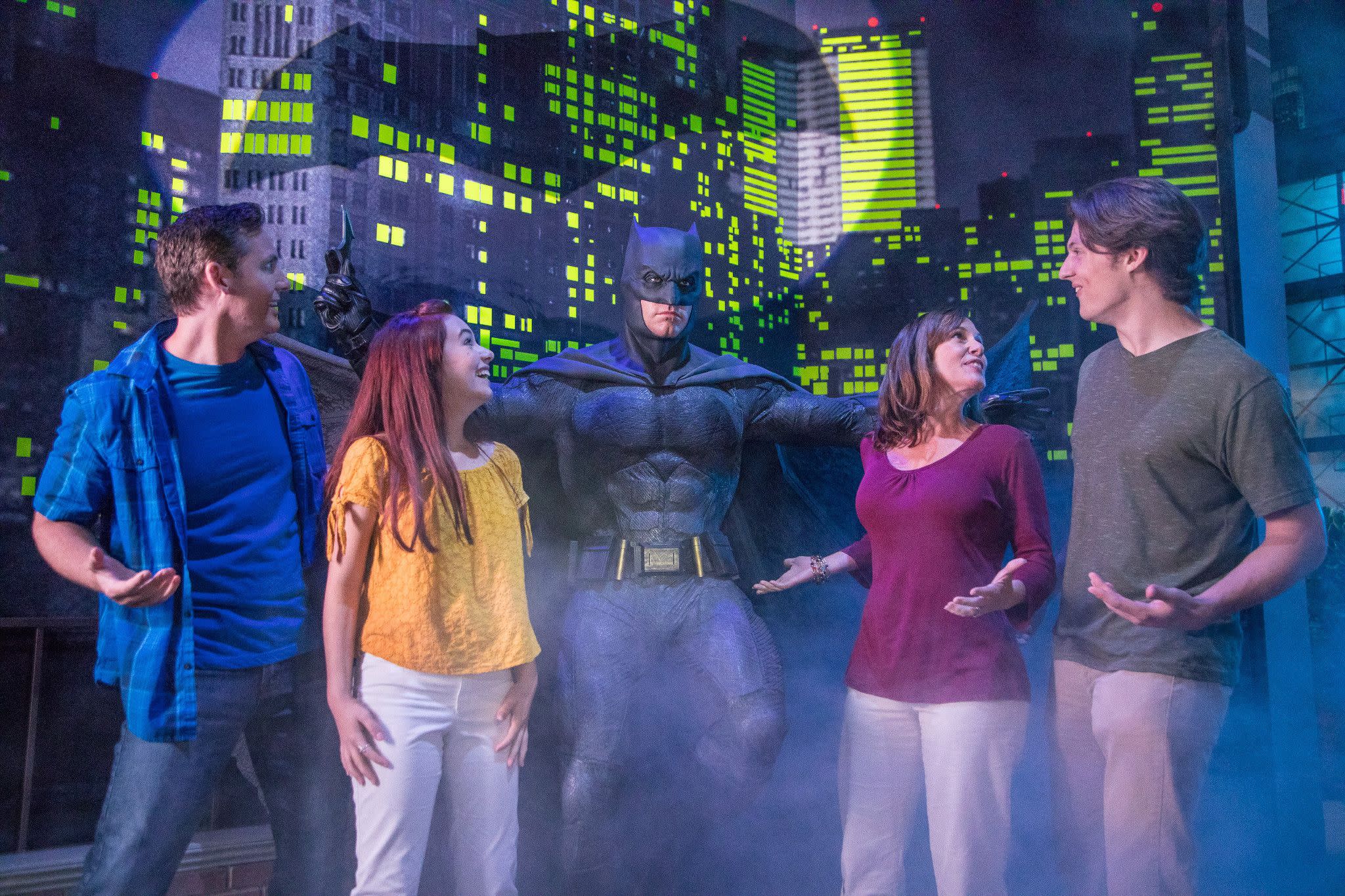 Ben Affleck as Batman at Madame Tussauds Orlando
"Fans have never come this close to the action," says Madame Tussauds Orlando General Manager James Paulding. "Madame Tussauds Orlando, together with Warner Bros. Consumer Products, have created a Justice League experience you have to see to believe — from the unbeatable roster of DC Super Heroes to the sensational, high-tech experiences."
Meet the Stars at Madame Tussauds Orlando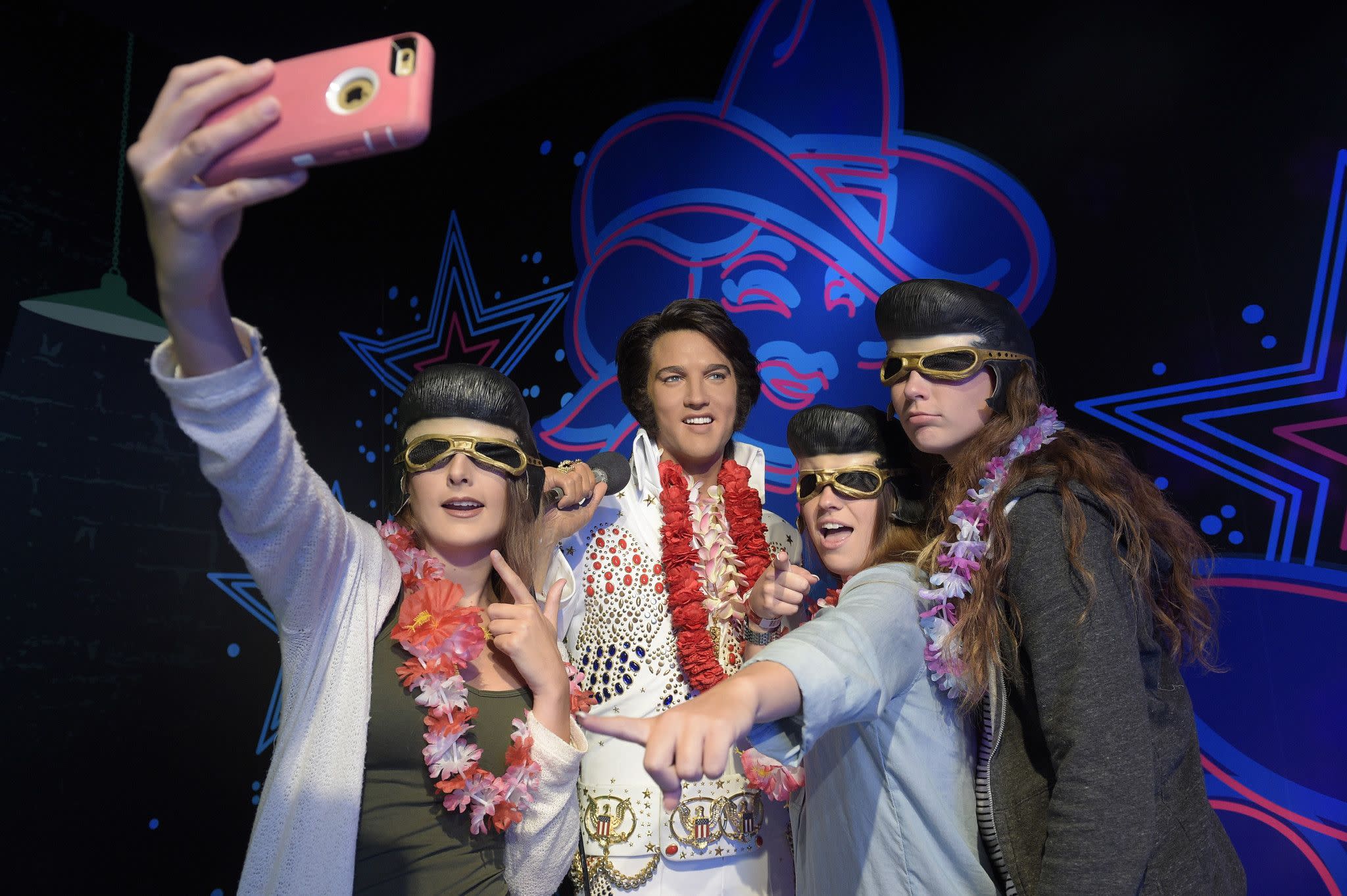 Elvis Presley at Madame Tussauds Orlando
Beyond the Justice League, you'll find lots of reasons to love Madame Tussauds Orlando. With a legion of detailed, lifelike wax figures paying homage to some of the biggest names in movies, television, sports, history and pop culture, walking through the interactive attraction is like rubbing shoulders with A-listers at a red-carpet event.
Learn more: Indoor Orlando Attractions
Before creating new figures, Madame Tussauds' professional artists and sculptors spend months on research and measurements to ensure the high level of realism the 250-year-old brand is known for. As a result, you'll discover countless photo opportunities as you take the stage with top musicians, shake hands with presidents, and walk the red carpet with Hollywood's biggest legends.
More to See at ICON Park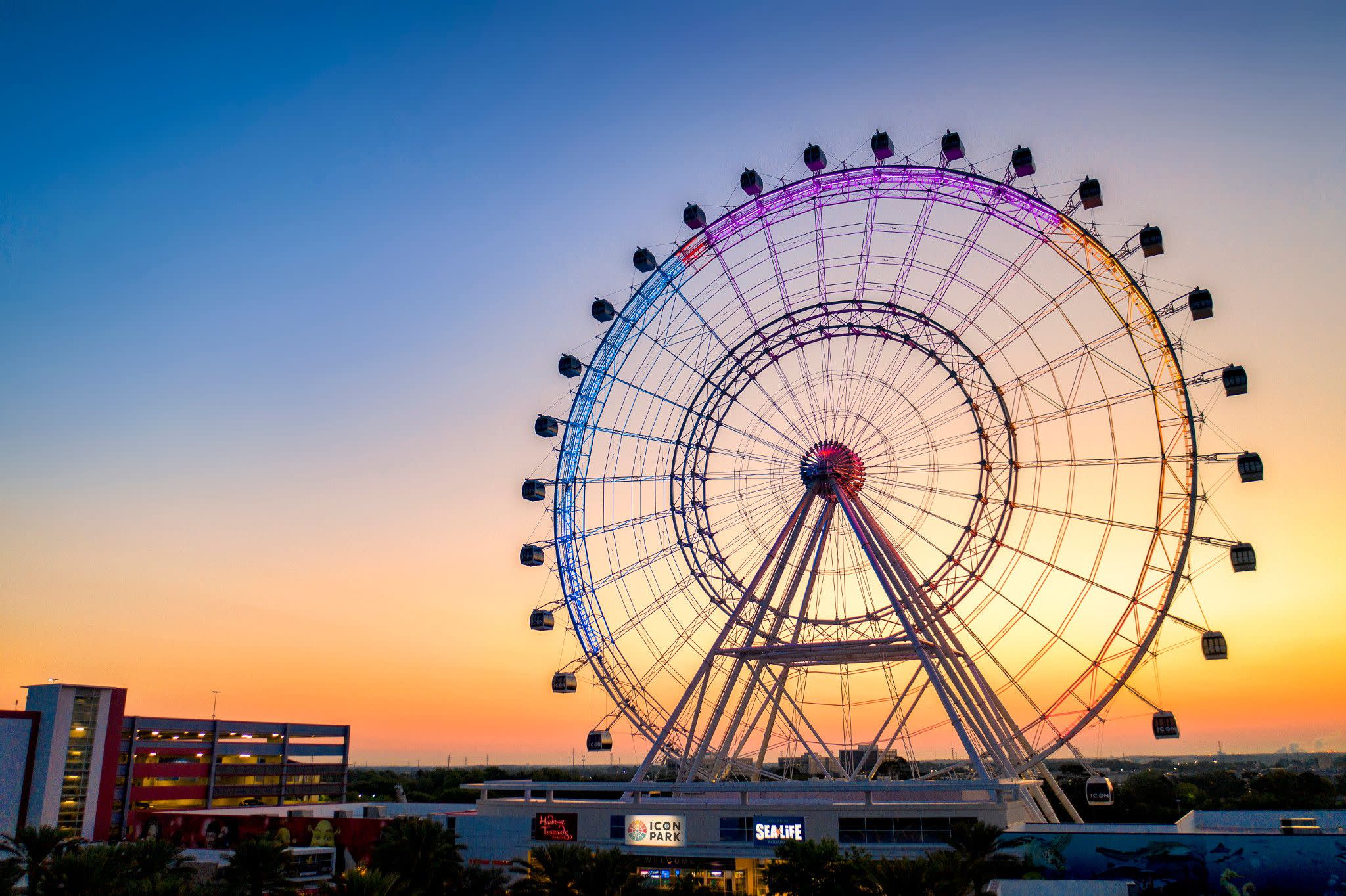 The Wheel at ICON Park
Madame Tussauds Orlando is one of many attractions at ICON Park, the dining, entertainment and shopping complex in Orlando's International Drive tourism district. The most visible is The Wheel, offering unbeatable views of Orlando from 400 feet aboard roomy, climate-controlled capsules.
SEA LIFE Orlando Aquarium is also located at ICON Park. Here, you can get a jaw-dropping look at a wide range of aquatic life — including sharks — courtesy of a 360-degree, underwater tunnel.
Then, get your game on at Arcade City Orlando, where the entire family can play games and win prizes, or go for an all-new experience at 7D Dark Ride Adventure. And at Skeletons: Museum of Osteology, you can encounter more than 500 real animal skeletons posed in unique environments.
Don't forget to sample ICON Park's unique dining options while you're there. Tapa Toro Tapas Bar & Paella Pit and Yard House are standouts, but there are many more to choose from.