Don't miss multicultural festivals, theme park events, concerts, live sports and more things to do in Orlando this February.
---
Looking for something to do in Orlando this February? We have you covered! In addition to ZORA!™ Festival, we're hosting theme park celebrations, a festive pet event, NBA and minor-league hockey games, live concerts, and much more, including the highlights featured here.
You can also search for happenings around the time of your visit with our Orlando Events Calendar. No matter when you'll be here, there's always something to do in Orlando!
Featured Events in Orlando for February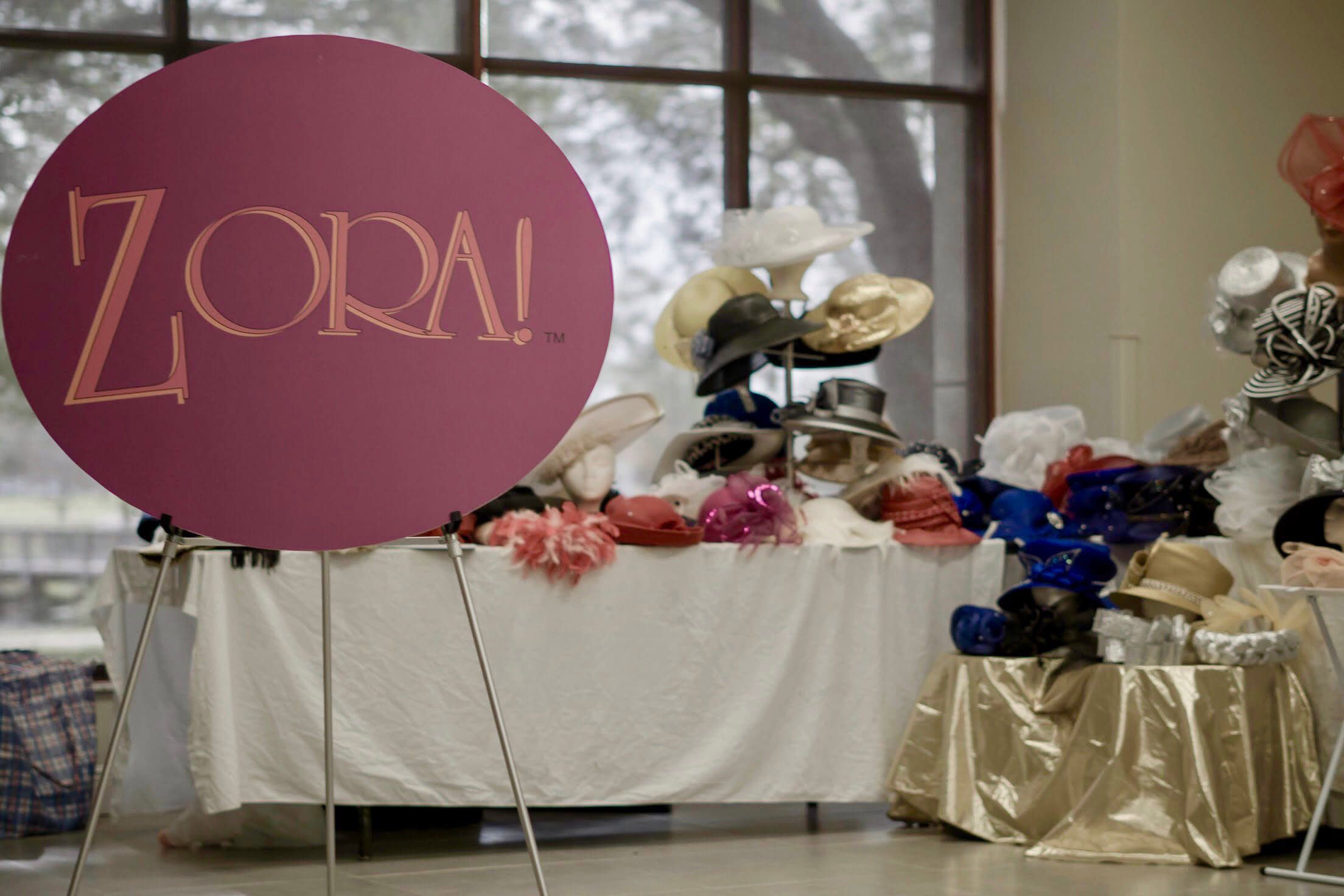 ZORA!™ Festival in Historic Eatonville Near Orlando
Events in Orlando are always special, but these deserve extra attention. Hope to see you at all of them!
Through Feb. 2: 31st Annual Zora Neale Hurston Festival of the Arts and Humanities (aka ZORA!™ Festival)
First presented in 1990, ZORA! Festival is a multi-day, multi-disciplinary, intergenerational event composed of public talks, museum exhibitions, theatrical productions, arts-education programming and a two-day Outdoor Festival of the Arts. The event takes place primarily in Eatonville, about 10 miles north of downtown Orlando, and throughout Orange County.

Lake Eola Park in Downtown Orlando
Feb. 8: Paws in the Park
Featuring dog games, shopping, a beer garden, food trucks, adoptable pets and much more, Paws in the Park returns to downtown Orlando's Lake Eola Park for a full day of four-legged fun. Proceeds go to Pet Alliance of Greater Orlando, the region's oldest and largest animal welfare agency.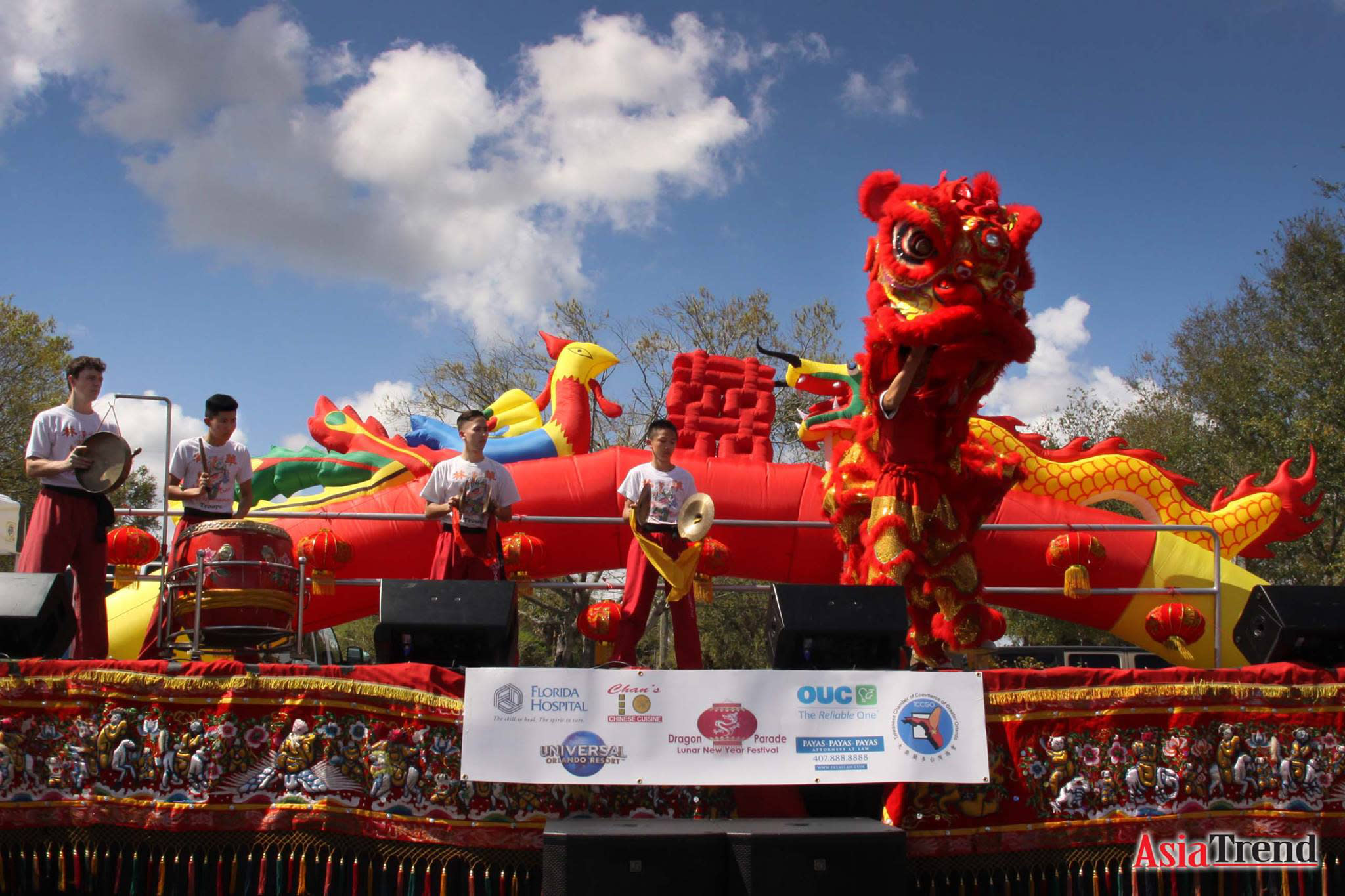 Dragon Parade Lunar New Year Festival in Orlando (© AsiaTrend.org)
Feb. 9: 9th Annual Dragon Parade Lunar New Year Festival
This annual event, held in Orlando's Mills 50 district near downtown, celebrates the Lunar Year with Japanese Taiko, acrobatic performances, cultural dances, cuisine, martial arts demonstrations and a lively Dragon Parade. Celebrate the Lunar New Year 2020, "Year of the Rat," with the Dragon and Lion Dance and a parade.
Feb. 12: Black History Month Reception
Every February, Orlando Mayor Buddy Dyer and City Commissioners host a Black History Month Reception to highlight the lasting contributions and positive influence of black Americans in the Central Florida community. This year's theme, "2020 African American and The Vote," explores the ongoing struggle on the part of both black men and black women for the right to vote and their sacrifices for Civil Rights.
Feb. 22: Orlando International Jazz Festival
With a live-music lineup that's set to include Sheila E., Najee, Four80East, JJ Sansaverino and more, plus food, drinks, art and vendors, this annual event is bigger and brighter than ever for 2020. It takes place at the Apopka Amphitheater, about 35 minutes northwest of downtown Orlando.
Theme Park Events in Orlando for February
Before visiting Orlando's world-famous theme parks, check out the authorized discount tickets from Visit Orlando. We have them for all major parks, including those at Walt Disney World® Resort, Universal Orlando Resort, SeaWorld® Orlando and LEGOLAND® Florida Resort, in addition to scores of top attractions!
Universal Orlando Resort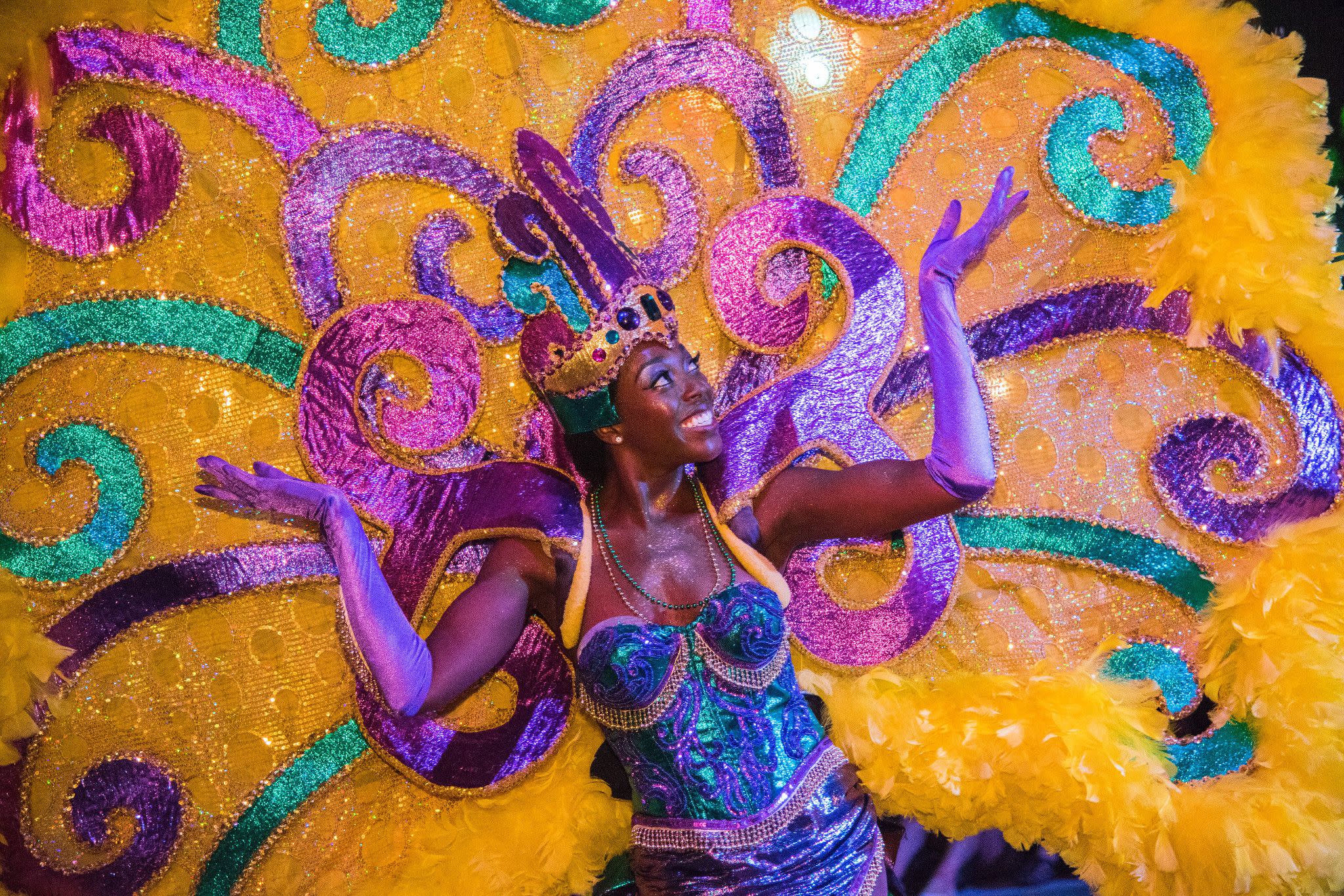 Mardi Gras at Universal Orlando Resort
Feb. 1 – April 2: Mardi Gras at Universal Orlando Resort
Celebrate 25 years of party at Universal Orlando Resort's Mardi Gras! Held at Universal Studios Florida, the annual celebration brings the sights, sounds and tastes of New Orleans' biggest party to Orlando — not to mention the opportunity to nab plenty of beads — and the 25th anniversary edition promises to be the biggest and boldest Mardi Gras yet!
The event's signature feature is its nightly parade, where stilt walkers, dancers and street performers channel their wild side alongside festive floats. As the parade loops through Universal Studios Florida, confetti flies through the air and countless beads are tossed to the crowd.
Of course, you can't have a great party without great music, and on select nights, Mardi Gras hosts some of the biggest names in pop, rock, country, R&B and more at the Music Plaza stage. You don't have to wait for marquee concerts to enjoy incredible music here, though, as you can catch live performances of Louisiana jazz, blues and zydeco bands throughout the festival's run. Subject to change, the concert lineup includes:
Feb. 1: The Roots
Feb. 8: Karol G
Feb. 15: Bell Biv DeVoe
Feb. 16: +Live+
Feb. 22: Kool & The Gang
March 7: REO Speedwagon
March 8: Dustin Lynch
March 13: Luis Fonsi
March 14: The All-American Rejects
March 15: Diana Ross
March 20: Chris Young
March 21: Earth, Wind & Fire
March 22: Marshmello
March 28: Why Don't We
March 29: Gavin DeGraw
You can also taste some of the bayou's best dishes at Mardi Gras, courtesy of authentic New Orleans fare that's available for purchase. Dive into a bounty of Cajun and Creole cuisine, including jambalaya, beignets and much more.
Last but not least, Universal Studios' New York area transforms into New Orleans with the addition of the French Quarter Courtyard. Experience the real feel of The Big Easy as you enjoy live music and sizzling food, and let the good times roll!
Feb. 1-2: Running Universal Epic Character Race 5K & 10K at Universal Orlando Resort
Universal Orlando Resort's first-ever Running Universal Epic Character Race 5K and 10K gives runners the opportunity to race through Universal Studios Florida and Universal's Islands of Adventure during an action-packed race weekend surrounded by some of the most iconic characters in pop culture.
Along with earning an Instagram-worthy medal, runners in each race will have the opportunity to participate in unique photo opportunities with their favorite characters along the race routes, earn exclusive swag to commemorate their experience, and more.
Walt Disney World® Resort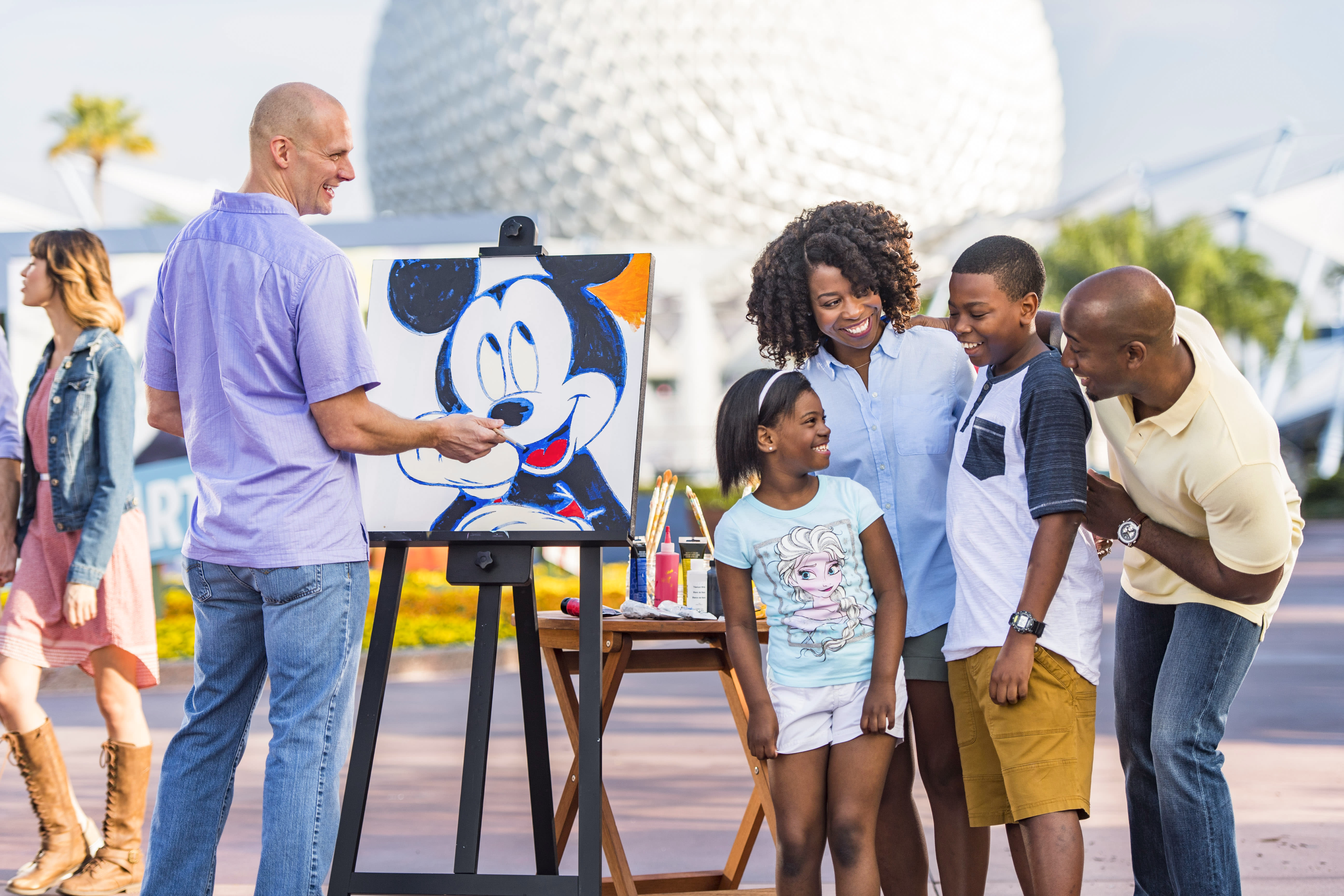 Epcot® International Festival of the Arts at Walt Disney World® Resort in Orlando (© Disney)
Through Feb. 24: Epcot® International Festival of the Arts
The annual Epcot® International Festival of the Arts at Walt Disney World Resort invites you to immerse yourself in the visual, culinary and performing arts in ways that only Disney can offer, including live concerts and art performances, workshops, art signings, and much more. Best of all, the festival is included with park admission!
For the visual arts, explore must-see galleries and professional workshops, plus Festival Markets where you can purchase artwork and related merchandise. You can also become part of some of the most famous art from around the world courtesy of Artful Photo Ops throughout the park, or even grab a paintbrush and help bring a giant paint-by-numbers mural to life at World Showcase Plaza!
Performing arts include the Disney on Broadway Concert Series, acrobatics and gravity-defying feats of strength, amazing living statues, and more. Subject to change, the current concert lineup includes:
Feb. 3-4 & 7-8: Liana Hunt (Newsies) and Adam Jacobs (Disney's Aladdin)
Feb. 9: Kara Lindsay (Newsies), Kevin Massey (Tarzan), Hunt and Jacobs
Feb. 10, 12-13, 18-19 & 22-24: Ashley Brown (Mary Poppins, Beauty and the Beast) and Josh Strickland (Tarzan)
Feb. 11, 14-17 & 20-21: Syndee Winters (The Lion King) and Michael James Scott (Disney's Aladdin)
Feb. 24: Brown, Strickland, Winters and Scott
For the culinary arts, bite into colorful fare available for purchase at Food Studios in the World Showcase and Future World, or take a technicolor tour of a vibrant array of delicious dishes that culminates in a colorful culinary prize with the Wonderful Walk of Colorful Cuisine.
Last but not least, this event will have much for kids and their families, including Figment's Brush With the Masters Scavenger Hunt, a Hands-On Wall Mural and the Animation Academy — offering the chance to take a drawing class taught by actual Disney artists multiple times each day!
SeaWorld® Orlando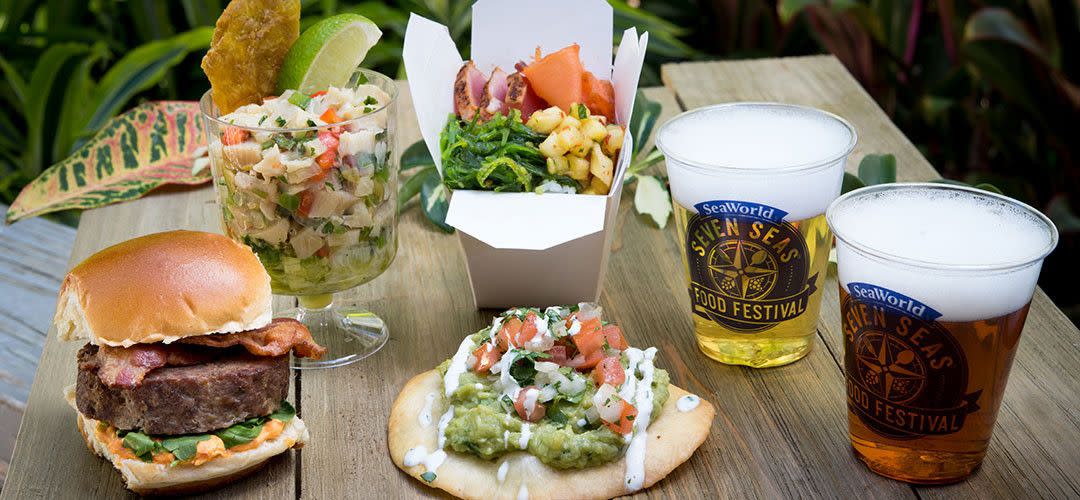 Seven Seas Food Festival at SeaWorld® Orlando
Fridays Through Sundays, Feb. 7 – May 3: SeaWorld's Seven Seas Food Festival
Sip and sample your way around the world of international culinary traditions and enjoy live musical performances at this annual SeaWorld® Orlando event. Savor local craft beers and exciting new flavors while you explore culinary marketplaces throughout the park, Friday through Sunday. Plus, catch live performances every Saturday and Sunday from top country, rock, rap, and Latin music artists. This event is included with park admission.
LEGOLAND® Florida Resort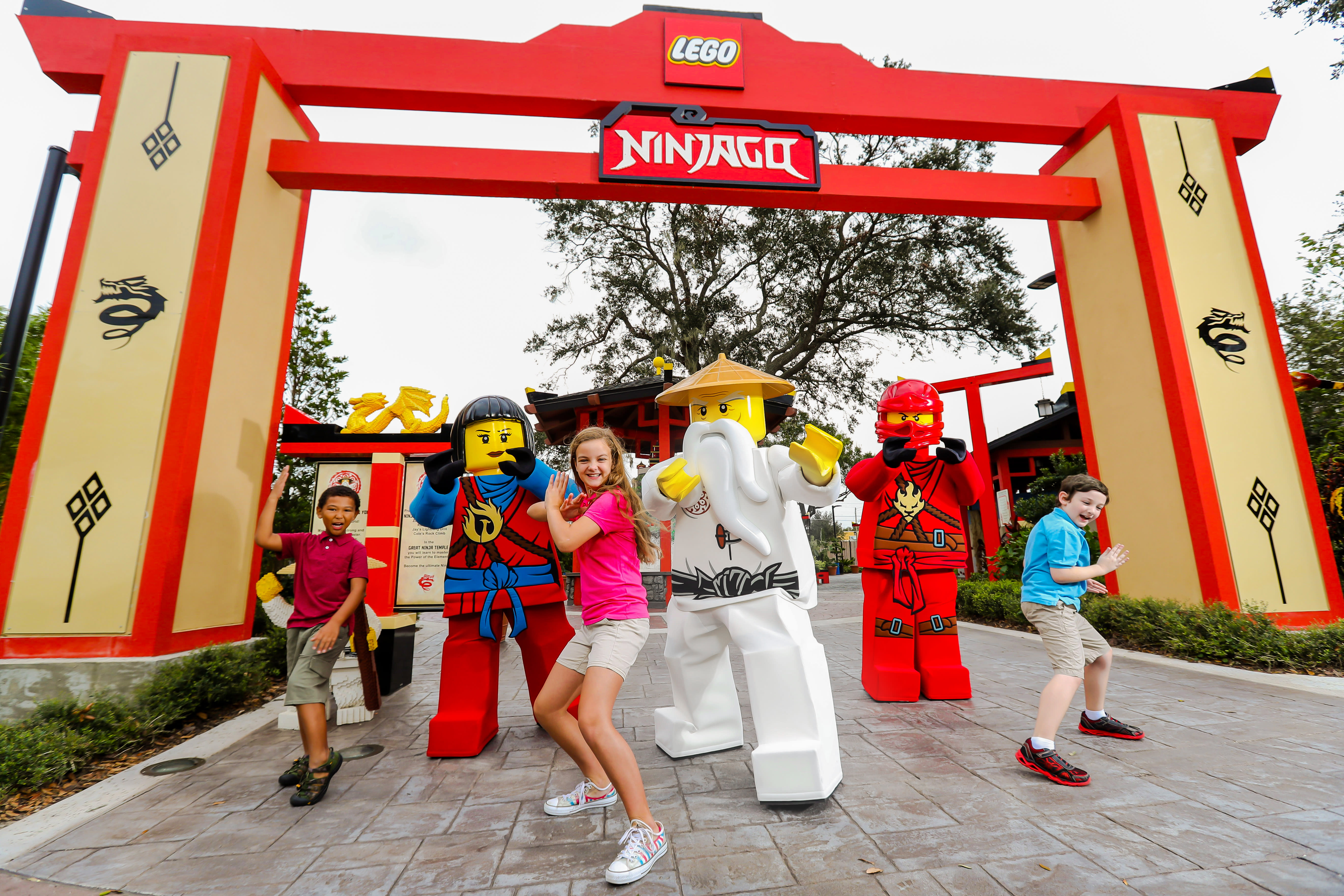 LEGO® NINJAGO® Days at LEGOLAND® Florida Resort Near Orlando
Weekends Through Feb. 9: LEGO® NINJAGO® Days
Celebrate your favorite ninja heroes with exclusive in-park activities and meet-and-greets with Kai, Nya and Master Wu, only at LEGOLAND® Florida Resort! Then, become the ninja in LEGO® NINJAGO® World, where kids can battle against familiar foes like Lord Garmadon and the Great Devourer aboard LEGO NINJAGO the Ride.
Live Theater, Concerts, Comedy and More in Orlando for February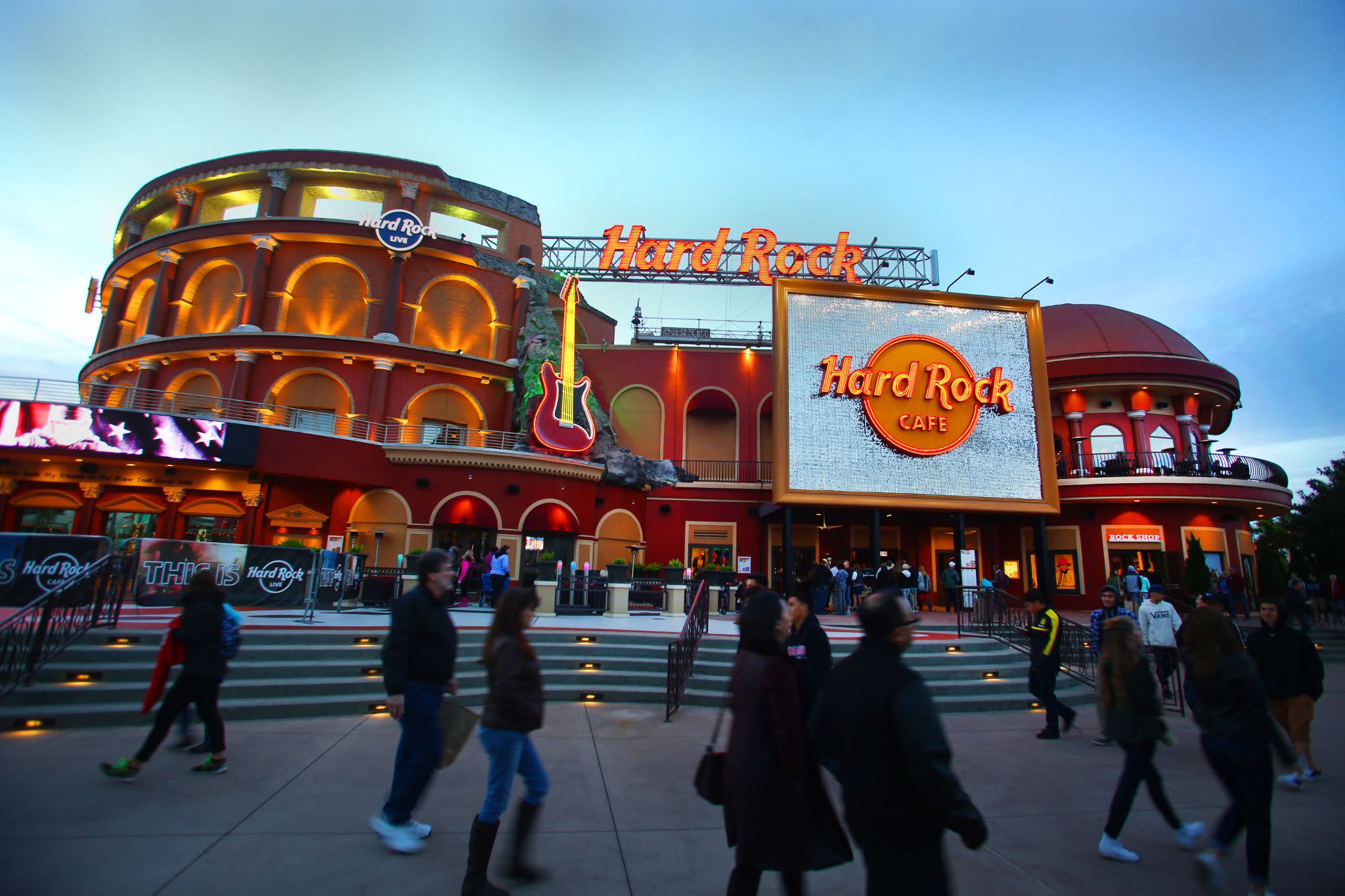 Hard Rock Live® at Universal CityWalk, Part of Universal Orlando Resort
Numerous venues in and around Orlando are hosting the arts this month. Click each event's name for details.
Dr. Phillips Center for the Performing Arts (Downtown Orlando)
Through Feb. 9: Aladdin, the Broadway Musical
Feb. 6: Trey McLaughlin & The Sounds of Zamar
Feb. 13: Jazz for Lovers
Feb. 14-16: Cinderella
Feb. 18: Alvin Ailey American Dance Theater
Feb. 19: The Beach Boys
Feb. 23: Dancing With the Stars Live
Feb. 25 – March 1: Mean Girls
Hard Rock Live® (Universal CityWalk)
Feb. 14: Marc Maron — Hey There's More
Feb. 16: Loud and Live Presents Gilberto Santa Rosa
Feb. 21: Daniel El Trevieso
Feb. 22: Cash Cab's Ben Bailey Live in Concert
Feb. 28: Classic Albums Live — The Doors, L.A. Woman
Feb. 29: Patton Oswalt — I Love Everything
House of Blues (Disney Springs®)
Feb. 1: Whiskey Meyers
Feb. 7: Stryper
Feb. 8: SiriusXM Yacht Rock Radio Presents Yacht Rock Revue
Feb. 14: Rex Orange County — The Pony Tour
Feb. 15: Grupo Niche
Feb. 16: Thrice
Feb. 17: Wallows — Nothing Happens Tour 2020
Feb. 20: Highly Suspect
Feb. 22: Hannah's Buddies Charity Ball Featuring John Bell With Friends
Feb. 29: Subtronics
Ace Cafe Orlando (Downtown Orlando)
Orlando Museum of Art (Loch Haven Park)
Feb. 6: 1st Thursdays — Health and Wellness
Harry P. Leu Gardens (Downtown Orlando/Audubon Park)
Feb. 7: Movie Night — Mission: Impossible
Amway Center (Downtown Orlando)
Feb. 20: Gabriel "Fluffy" Iglesias — Beyond the Fluff Tour
Bob Carr Theater (Downtown Orlando)
Feb. 1: The Sounds of Revolution, Freedom & Joy
Feb. 7: Lewis Black — It Gets Better Every Day Tour
Feb. 8: Black Violin
Feb. 22: Havana Nights — Camille Zamora & The Mambo Kings
The Plaza Live (Downtown Orlando/Milk District)
Feb. 1: Anamanaguchi
Feb. 4: Saint Motel
Feb. 5: Yonder Mountain String Band
Feb. 9: Miranda Sings — Who Wants My Kids
Feb. 10: The Bradenburg Concerti
Feb. 15: Paul Thorn
Feb. 19: Allen Stone
Feb. 21: Pepper — Step to the Local Motion Tour 2020
Feb. 26: Tommy Emmanuel
Feb. 27: Queensrÿche
Feb. 28: Lane 8
Addition Financial Arena (University of Central Florida)
Feb. 8: Fabulously Funny Comedy Festival
Sports & Outdoors Events in Orlando for February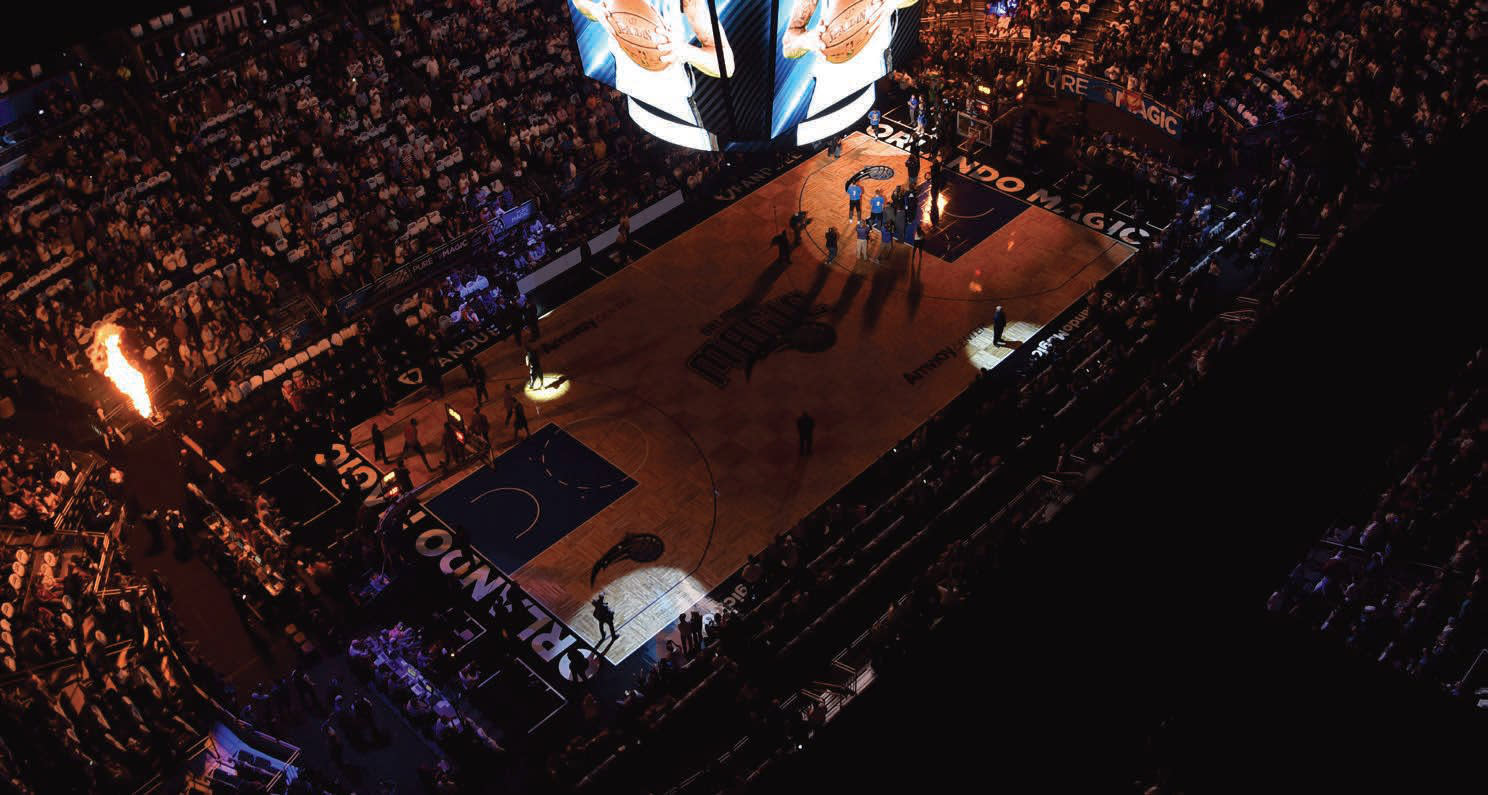 Orlando Magic at the Amway Center in Downtown Orlando
Cheer on your favorite team with professional sports and outdoors fun in Orlando. For details, click each event's name. The NBA's Orlando Magic and ECHL's Orlando Solar Bears both play home games at the Amway Center in downtown Orlando, and the ESPN Wide World of Sports Complex is located at Walt Disney World® Resort.
Orlando Magic
Feb. 1: vs. Miami Heat
Feb. 8: vs. Milwaukee Bucks
Feb. 10: vs. Atlanta Hawks
Feb. 12: vs. Detroit Pistons
Feb. 21: vs. Dallas Mavericks
Feb. 28: vs. Minnesota Timberwolves
Orlando Solar Bears
Feb. 6: vs. South Carolina Stingrays
Feb. 7: vs. South Carolina Stingrays
Feb. 9: vs. Florida Everblades
Feb. 14: vs. Norfolk Admirals
Feb. 15: vs. Norfolk Admirals
Feb. 16: vs. Atlanta Gladiators
Feb. 23: vs. Norfolk Admirals
Feb. 29: vs. Newfoundland Growlers
ESPN Wide World of Sports Complex
Feb. 7-9: National HS Cheerleading Championship