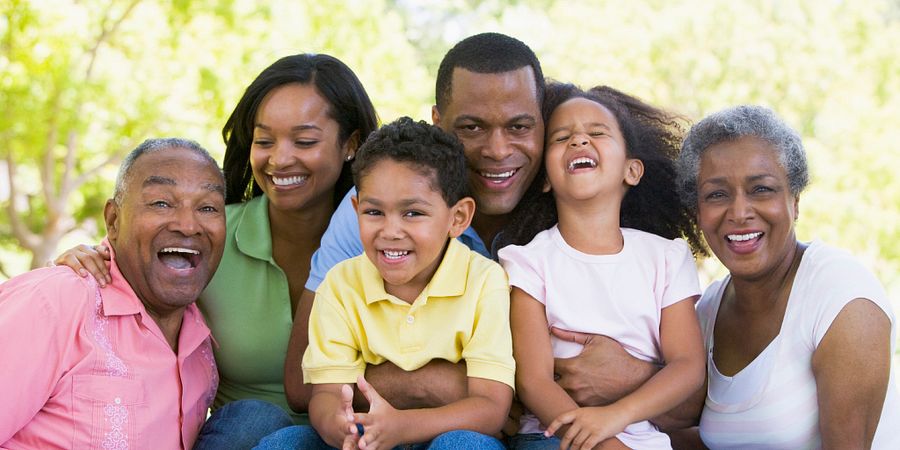 Explore family suites and childcare services at top hotels and resorts in Orlando.
By Nate Shelton
When it comes to child-friendly hotel accommodations, it's tough to beat family suites and connected rooms that let mom and dad spend quality time together while the little ones nap — and Orlando has a wealth of them.
Learn more: Places to Stay in Orlando
Many of our hotels and resorts also offer themed suites designed to spark kids' imagination, plus day camps, special activities and other fun surprises for children. Check out the memorable options featured here before planning your next family getaway to Orlando!
Hotels With Family Suites at Walt Disney World® Resort
Given Walt Disney World Resort's focus on family-friendly entertainment, it should come as no surprise that many of their onsite hotels and resorts cater to families, too. Take Disney's Art of Animation Resort, for instance.
Learn more: Discount Tickets to Walt Disney World Resort
The property features 1,120 family suites, each designed after different Disney films that include Finding Nemo, Cars, The Lion King and The Little Mermaid. The resort also boasts imaginative amenities, including three sparkling swimming pools and four playful courtyards — one for each film — to complete the experience.
More family suites are available at Disney's All-Star Music Resort, and connecting rooms are available at Disney's All-Star Sports Resort, Disney's All-Star Movies Resort and Disney's Pop Century Resort. Together, the four value-priced properties have 8,000 rooms infused with music, movies, sports and pop culture.
Disney's Animal Kingdom Lodge doesn't have rooms based on entertainment properties, but hundreds of exotic animals roam free on its 46-acre wildlife preserve, resulting in a priceless adventure for families. Two-bedroom suites are available at the upscale, African-style resort, which also has a pool play area for kids.
Other onsite Disney hotels with two-bedroom suites include Disney's Beach Club Resort, Disney's Contemporary Resort, Disney's Grand Floridian Resort & Spa and Disney's Yacht Club Resort. And Disney's Polynesian Village Resort has 20 deluxe bungalows, each of which sleep up to eight in a tropical paradise.
Guests of Disney's onsite resorts can take advantage of in-room babysitting services, too. What's more, Walt Disney World Swan and Dolphin Resort offers Camp Dolphin, a fun-filled club exclusively for kids ages 4 through 12.
Open daily from 5 p.m. – 12 a.m., Camp Dolphin is a great way for parents to get out and explore Orlando's nightlife while children enjoy fully supervised activities, including arts and crafts, movies, and games. The program is $12 per hour, and kids' meals can be included for $10 each.
Hotels With Family Suites at Universal Orlando® Resort
Would your kids like to stay with the Minions, or sleep in a bed based on Jurassic World's gyrosphere vehicles? Maybe they want to prepare for a career as a rock star, or relax in their own tropical paradise? They can do all four at select onsite properties at Universal Orlando Resort!
Learn more: Discount Tickets to Universal Orlando Resort
First, Loews Portofino Bay Hotel at Universal Orlando features 650-square-foot family suites with a standard king bedroom for adults, plus a Despicable Me-themed connecting bedroom. Kids can run amuck with the Minions while mom and dad enjoy the hotel's stately Italian charm.
At Loews Royal Pacific Resort at Universal Orlando, the 670-square-foot family suites have a Jurassic World-themed connecting bedroom for kids. In addition to "dino-mite" décor, the two kids' beds are designed to look as if they're inside the iconic gyrospheres from the hit movies.
Kids who are tweens or older might prefer storming the stage in one of Hard Rock Hotel at Universal Orlando's 800-square-foot Future Rock Star Suites, which feature a full range of rock star-approved amenities. And 529-square-foot, island-themed kids' suites are available at Loews Sapphire Falls Resort at Universal Orlando. Both options feature a connected room with two kids' beds.
If you're staying at Universal Orlando Resort and want a night out on the town without the kids, ask about Camp Portofino at Loews Portofino Bay, The Mariner's Club at Loews Royal Pacific, and Camp Li'l Rock at Hard Rock Hotel. Available for children ages 4 to 14, all three are staffed by counselors trained to supervise kids as they enjoy storybooks, arts and crafts, movies and more.
These programs are available from 5-11:30 p.m., Sunday through Thursday, and 5 p.m. – 12 a.m., Friday and Saturday. Pricing is $15 per hour and $15 per meal, per child, and reservations are recommended.
More for Families at Orlando Hotels & Resorts

The G.R.I.D. at Orlando World Center Marriott
With more than 450 hotels and resorts throughout Orlando, you'll have no trouble finding one with family suites or connecting rooms. What's more, several area hotels have special services for guests with children.
For example, Club Level and Executive Suite guests at The Ritz-Carlton Orlando, Grande Lakes, can take advantage of complimentary childcare services from noon to 10 p.m., with a limit of three children per room, per day. Other guests can book up to two hours for two children per room, per day, at no cost, and additional hours are available as a paid upgrade.
Orlando World Center Marriott has several ways to keep kids entertained, starting with the Kid's World and Kid's Night Out paid programs. The whole family can also enjoy hours of video game action at The G.R.I.D. (aka Gaming Recreational Interactive Destination), or spend time with the Falls Pool Oasis Recreation Department.
Hilton Orlando Bonnet Creek, Hyatt Regency Grand Cypress , Omni Orlando Resort at ChampionsGate and Waldorf Astoria Orlando also offer paid childcare services, but Hyatt's is only available on weekends during non-summer months. And for children ages 4 to 12, Four Seasons Resort Orlando at Walt Disney World Resort has a complimentary camp, Kids for All Seasons, from 10 a.m. to 6 p.m. daily.
Stay Connected to Orlando!
Never miss a second of what happens in Orlando! Follow us on Facebook, Twitter and Instagram for the latest offers, exclusive tips and live feeds from our newest attractions and fun events, and subscribe to our eNewsletter for more information from Orlando: Theme Park Capital of the World®.
Written by Nate Shelton, Consumer Content Writer at Visit Orlando. He's a native Floridian who appreciates the entertainment, historical and culinary aspects of Orlando and Orange County.
Related Posts:

Related Categories: Orlando with Toddlers , Places to Stay , Orlando for Kids