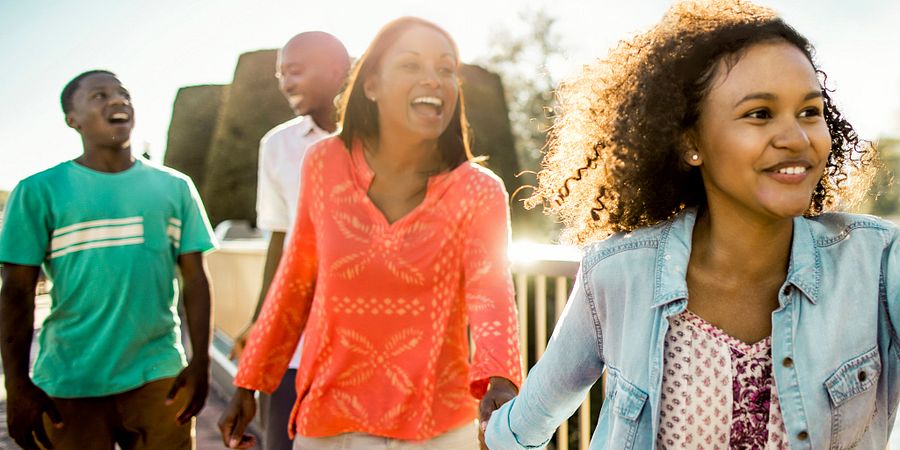 Get a look at everything you'll want to experience at Toy Story Land, now open at Disney's Hollywood Studios in Orlando.
By Nate Shelton and Cory O'Born
It's official: Toy Story Land is now part of Disney's Hollywood Studios in Orlando, giving you all-new ways to play at Walt Disney World Resort. Before you rub shoulders with your Toy Story favorites, here's your guide to the rides, characters, dining and shopping you'll want to experience — and you'll only find them in Orlando!
Learn more: Discount Tickets to Disney's Hollywood Studios
Toy Story Land at Disney's Hollywood Studios (via GIPHY)
All-New Toy Story Attractions
For many diehard Toy Story fanatics, Toy Story Land's biggest draw is its unique layout and design, which makes you feel as if you've been shrunk to the size of a toy and set loose in Andy's backyard. You can even walk through Andy's footprint — which happens to be 25 feet long, or the equivalent of a size-240 shoe!
Across Toy Story Land's 11 acres, you'll also see giant board-game pieces, crayons, more than 400 toy blocks and similar features, including lampposts shaped like Tinker Toys. Walking through Toy Story Land is like walking back through childhood — no matter what age you are. From classic board games to timeless toys, colorful string lights and other familiar objects down to the smallest details come together to create a world of wonder.
In fact, it's almost as much fun to move through the queues as it is to ride the brand-new attractions, spotting Uno cards, army men and tons of beloved Toy Story characters. These fun flourishes add to the immersion, but the biggest attraction here is, well, the attractions! New rides at Toy Story Land include:
Alien Swirling Saucers: Take a spin with the movies' lovable aliens, who have powered up their flying saucers to take you on a trip around the galaxy ... or at least around a playset that Andy won at Pizza Planet. Offering a little more kick than the Mad Tea Party's famous tea cups at Disney's Magic Kingdom, this attraction is designed for all ages, although guests must be at least 32 inches tall to ride.
Alien Swirling Saucers at Disney's Hollywood Studios (via GIPHY)
Slinky Dog Dash: Race around and above Toy Story Land on a wild ride inside Slinky Dog's coils. Featuring curves, bends and drops, it ends with a special musical performance by Wheezy the Penguin. More fun than a barrel of monkeys, this experience is mild enough for all but your youngest family members, as riders must be 38 inches or taller. (Our advice: Ride this one at night for incredible visuals from Toy Story Land's lights!)
Slinky Dog Dash at Disney's Hollywood Studios (via GIPHY)
What's more, a longtime Hollywood Studios attraction is also part of the lineup: Toy Story Mania! The moving, midway-style shooting game stars numerous Toy Story characters and is suitable for all ages. Plus, the scoring system makes it perfect for friendly family competitions.
Toy Story Mania! at Disney's Hollywood Studios (via GIPHY)
Fan-Favorite Toy Story Characters
Character meet-and-greets have always been part of Disney's theme parks, so it's no surprise that you can meet some of your Toy Story favorites while you're in Orlando. Sheriff Woody, Buzz Lightyear and Jessie the Yodeling Cowgirl are greeting guests throughout the new land — be sure to say "hi" when you see them!
Also making daily appearances are Sarge and the Green Army Man Drum Corps, who march their way through the new area. When you spot the Corps, fall in behind them for a trip to their interactive boot camp, where they'll entertain you with a rousing game of "Sarge Says."
Toy Story Dining & Shopping
Naturally, Toy Story Land gives you the chance to stock up on some exclusive Toy Story merchandise. One of the coolest is a Light-Up Slinky Dog, which doubles as a toy and as a wearable fashion accessory. Slinky Dog and the movies' aliens are both featured on a pair of fun headbands, and a full range of youth apparel is also available. You can even buy mini-replicas of Toy Story Land's rides!
Finally, even toys need to eat (we think?), which is why Disney has opened Woody's Lunch Box, a fast-service eatery with imaginative, on-the-go fare. Options here include a sweet take on the Monte Cristo sandwich with raspberry jam inside, a Banana Split Yogurt Parfait, and — our favorite — Lunch Box Tarts, which turn the breakfast staple into a hand-held dessert.
It's the perfect place to fuel up for another go at Toy Story Land's attractions — plus everything else there is to see and do at Disney's Hollywood Studios in Orlando!
Additional reporting by Jordan Krumbine.
Stay Connected to Orlando!
Never miss a second of what happens in Orlando! Follow us on Facebook, Twitter and Instagram for the latest offers, exclusive tips and live feeds from our newest attractions and fun events, and subscribe to our eNewsletter for more information from Orlando: Theme Park Capital of the World®.
Written by Nate Shelton, Consumer Content Writer at Visit Orlando. He's a native Floridian who appreciates the entertainment, historical and culinary aspects of Orlando and Orange County.
Written by Cory O'Born, Communications Associate Representative at Visit Orlando. She enjoys puns, getting lost in foreign countries, petting every dog she sees and uncovering hidden gems in her hometown of Orlando.
Related Posts:

Related Categories: Top Stories , Theme Parks & Attractions , Orlando for Kids