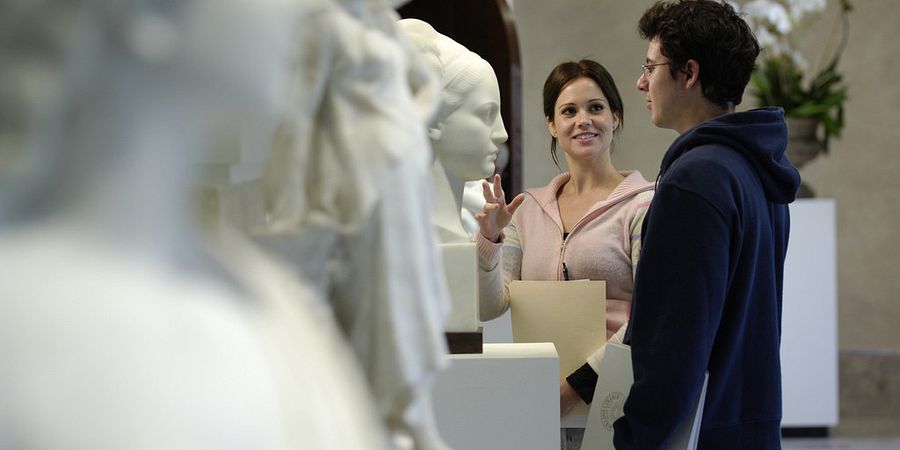 Your guide to free opportunities to explore arts, culture and history throughout Orlando.
By Nate Shelton
Between acclaimed galleries and museums, compelling live performances, and nationally recognized cultural events, Orlando has a galaxy of memorable experiences for art aficionados. What's more, you'll discover numerous opportunities to enjoy our arts, culture and history for free — including the following options!
Learn more: Orlando Arts, Culture & History
Free Museums & Galleries in Orlando

Cornell Fine Arts Museum in Winter Park Near Orlando (Photo by Stephen Allen)
Featuring tree-lined, cobblestoned streets, the city of Winter Park is home to some of Central Florida's most elegant dining, shopping and nightlife, and it's just 20 minutes from downtown Orlando. More to the point, it boasts an impressive collection of art galleries and museums, many of which offer free admission or programming.
The most expansive in that regard is the Cornell Fine Arts Museum, located on the campus of Rollins College. Open every day except Mondays, this museum houses more than 5,500 works of art ranging from the ancient to modern periods, including paintings, sculpture, photography, archaeological artifacts and much more. The Cornell Fine Arts Museum also offers guided tours on select days, as well gallery talks, lectures, panel discussions and even hands-on activities. And no matter when you visit, admission is free.
What's more, the Cornell Fine Arts Museum's collection is so massive that it extends to The Alfond Collection of Contemporary Art at Winter Park's The Alfond Inn. Comprising a nearly 300-piece collection, the art is displayed throughout the hotel's public areas.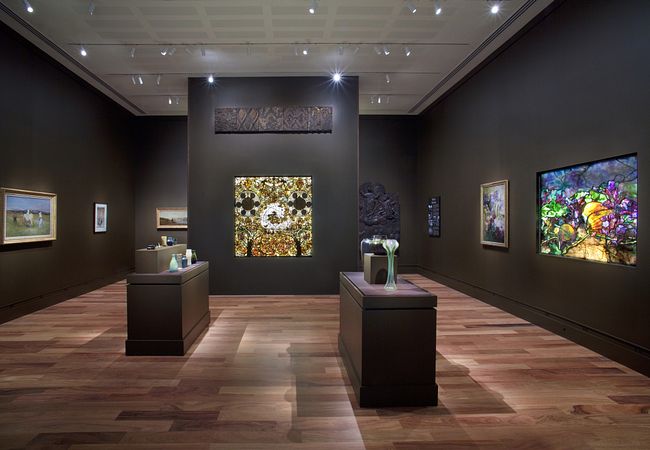 Laurelton Hall at The Charles Hosmer Morse Museum of American Art in Winter Park Near Orlando
Also in Winter Park is The Charles Hosmer Morse Museum of American Art, which houses the world's largest collection of works by Louis Comfort Tiffany, including his famous lamps, art glass, pottery and jewelry. Admission fees max out at $6, and the museum is open to the public at no charge on certain holidays and 4-8 p.m. on Fridays, November through April.
While you're in the area, make time for the Winter Park History Museum, which is located in the city's historic Farmers' Market Building. In addition to a photo timeline of Winter Park's history and a rotating array of themed exhibits, it offers a walking tour showcasing more than 20 historic sites courtesy of a free audio tour CD, CD player and map that can be borrowed for the day.
If you happen to be in Winter Park on a Sunday, note that Casa Feliz, a restored Spanish home and museum, hosts free music performances from 12-3 p.m. courtesy of its Music at the Casa series. And 15 minutes away in nearby Maitland, the Holocaust Memorial Resource & Education Center of Florida presents an overview of Holocaust history while serving as a memorial to the victims. Admission here is always free.
You can enjoy the arts for free in downtown Orlando, too, thanks to CityArts Factory, which consists of four separate and unique art galleries that blend the visual and performing arts. Admission is complimentary, and the venue is open from 11 a.m. – 6 p.m., Tuesday through Saturday.
Just 10 minutes away by car, downtown's Greenwood Cemetery is the resting place for many of Orlando's most notable historic personages. On select nights through the year, you can learn about those residents and the history of Orlando itself during The Moonlight Walking Tour, a free, 4-mile stroll through the 100-acre grounds, which become particularly atmospheric after dark. (However, pre-registration is required.)
About 15 minutes north of downtown Orlando in Eatonville, the Zora Neale Hurston National Museum of Fine Arts, aka the Hurston Museum, provides a place where the public can view the works of its historic namesake author, who's best known for Their Eyes Were Watching God, and other artists of African descent. Admission is free, and one-hour walking tours of Historic Eatonville are available at an additional cost.
Free Cultural Events in Orlando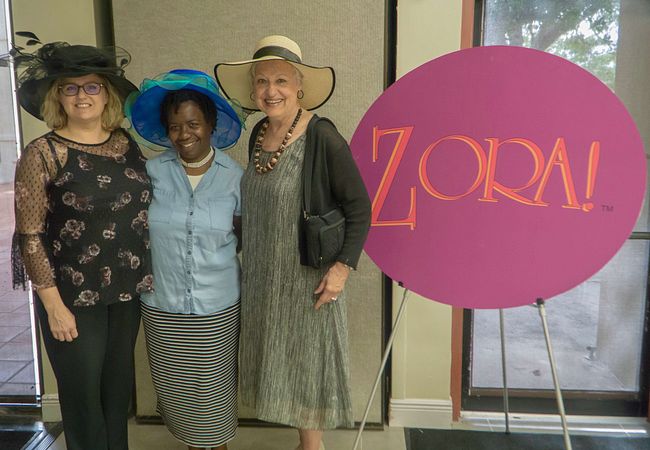 Zora! Festival in Eatonville Near Orlando (Photo by On Track Media)
Throughout the year, Orlando hosts a wide range of multicultural events, assuring something for just about everyone. Better still, several of them are free to attend.
Orlando's cultural year kicks off with the Zora! Festival, a week-long event that's dedicated to celebrated author Zora Neale Hurston, as well as education, culture and the arts. It traditionally begins on the last weekend of January, with events taking place in Eatonville, Winter Park and the University of Central Florida. Although some programming requires paid admission, there are opportunities to attend select days and events for free.
During the first weekend in February, you can experience the Mount Dora Arts Festival. Featuring a cornucopia of nationally recognized artists, the two-day, juried event takes place in its charming namesake town about 40 minutes from downtown Orlando.
Winter Park boasts two top-rated, juried art festivals, including March's three-day Winter Park Sidewalk Art Festival and October's two-day Winter Park Autumn Art Festival. The former attracts 225 fine artists and craftspeople from around the world, while the latter is only open to Florida artists.
Last but not least, Lake Eola Park in downtown Orlando offers Fiesta in the Park, a pair of two-day art festivals that take place in March and November. Other free multicultural events in and near the downtown Orlando area include April's Florida Puerto Rican Parade and Festival, as well as October's Asian Cultural Expo, Festival Calle Orange and Diwali Mela — Festival of Light.
Cover image courtesy Cornell Fine Arts Museum
Stay Connected to Orlando!
Never miss a second of what happens in Orlando! Follow us on Facebook, Twitter and Instagram for the latest offers, exclusive tips and live feeds from our newest attractions and fun events, and subscribe to our eNewsletter for more information from Orlando: Theme Park Capital of the World®.
Written by Nate Shelton, Consumer Content Writer at Visit Orlando. He's a native Floridian who appreciates the entertainment, historical and culinary aspects of Orlando and Orange County.
Related Posts:

Related Categories: Arts & Culture , Top Stories , Value , Orlando for Adults