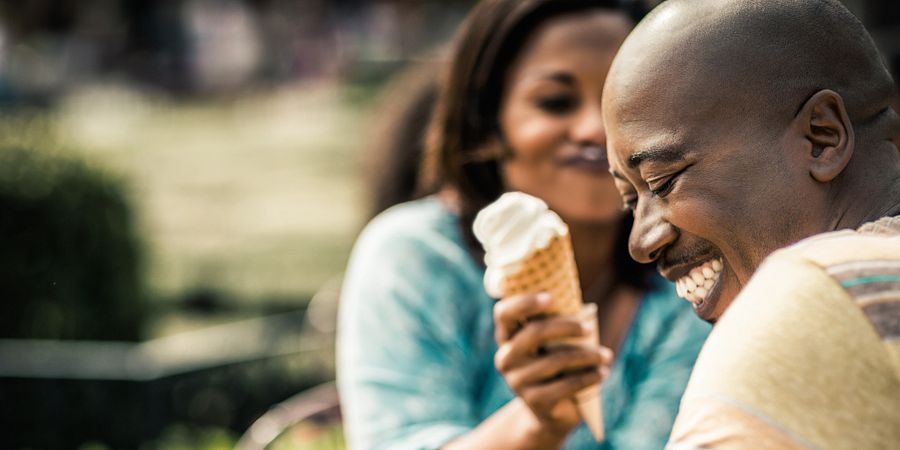 Beat the summer heat with cold treats from nine unique eateries in Orlando.
By Nate Shelton
Summer's just around the corner, marking the start of the busy season for ice cream, popsicles and other frozen treats in Orlando! Fortunately, we have plenty of places where you can cool off with cones, sundaes, milkshakes, floats and much more, including these nine ice-cold options.
1. L'Artisan des Glaces at Disney's Epcot
Walt Disney World Resort's iconic Mickey Mouse ice cream bars are always tasty on a hot day, but head to Epcot if you want to chill out in gourmet style. Located in the park's France Pavilion, L'Artisan des Glaces is an artisanal sweet shop in the French tradition, serving ice cream, sorbet, macaron ice cream sandwiches and even an Ice Cream Martini, which features two scoops, a shot of Grand Marnier, and whipped cream-flavored vodka or rum!
Learn more: Discount Tickets to Walt Disney World Resort
2. Frozen Butterbeer at Universal's The Wizarding World of Harry Potter
There are a lot of ways to drink Butterbeer at Universal Orlando Resort, but once summer rolls around, the frozen version understandably enjoys a surge in popularity. You can find it at The Leaky Cauldron and The Hopping Pot in Diagon Alley at Universal Studios Florida, and at Three Broomsticks and Hog's Head in Hogsmeade at Universal's Islands of Adventure, as well as at Butterbeer street carts.
Learn more: Discount Tickets to Universal Orlando Resort
3. Fun Town Slushies at LEGOLAND Florida Resort
Conveniently located near the entrance to LEGOLAND Florida Resort, Fun Town Slushies offers a wide variety of ice-cold slushie flavors, as well as novelty ice cream treats. What's more, guests who purchase a souvenir slushie cup can come back for discounted refills all day long, making it easy to stay cool no matter how hot it might get!
Learn more: Discount Tickets to LEGOLAND Florida Resort
4. Mr. Cool Ice Cream & Boba Tea
"Rolled" ice cream is an innovation from Thailand, and you can try it in Orlando at Mr. Cool Ice Cream & Boba Tea, close to Universal Orlando on International Drive. With the help of special machinery, the ice cream is rolled into tubes, placed in a cup or cone, and layered with your choice of toppings for a unique treat that's tough to beat. And as the name implies, Mr. Cool is also a great place to get authentic boba tea!
5. Kelly's Homemade Ice Cream
Kelly's Homemade Ice Cream is an Orlando original that sells rich, creamy, handcrafted ice cream in a number of surprising ways. Take their ice cream sandwiches, for example: Sometimes they're served on waffles, sometimes on donuts, and sometimes on sweet-and-crunchy taco shells depending on the daily menu! You can find them in Orlando's Audubon Park neighborhood, about 20 minutes from downtown, with a second location close to downtown's SoDo district.
6. La Palette
Located about 15 minutes from Walt Disney World in Hunters Creek, La Palette is an artisanal pop-bar that offers a daily rainbow of traditional and exotic flavors. Signature creations include Guanabana & Dulce de Leche, Raspberries & Basil, Passion Fruit & White Chocolate, and more. All popsicles are made fresh on the premises using organic ingredients.
7. The Soda Fountain
The Soda Fountain is a classic ice cream shop in Orlando's College Park neighborhood, about 15 minutes from downtown Orlando. Besides traditional cones and cups, they offer milkshakes, floats, sorbet spritzers and even egg creams, and their sundaes are particularly impressive. For instance, The Elvis combines Nutella ice cream, candied bacon, caramel and peanut butter sauce for a hunka hunka frozen love you won't soon forget!
8. Andy's Frozen Custard
Regular ice cream not creamy enough for you? No problem — Andy's Frozen Custard has what you're craving! Their slow-churned treats are available in a wide range of flavors and styles, and a galaxy of toppings can be mixed and matched to create your perfect recipe. They're close to Universal Orlando on International Drive.
9. Wonderland Cookie Dough Co.
Wonderland Cookie Dough Co. has a one-of-a-kind way to stay cool: chilled, edible cookie dough! Located in Celebration, just outside Walt Disney World, they offer a variety of flavors and toppings, as well as gluten-conscious, vegan and sugar-free options. And if you're looking for something really special, check out their Cookie Dough Nachos, which pair any two flavors with crushed waffle cones.
Stay Connected to Orlando!
Never miss a second of what happens in Orlando! Follow us on Facebook, Twitter and Instagram for the latest offers, exclusive tips and live feeds from our newest attractions and fun events, and subscribe to our eNewsletter for more information from Orlando: Theme Park Capital of the World®.

Written by Nate Shelton, Consumer Content Writer at Visit Orlando. He's a native Floridian who appreciates the entertainment, historical and culinary aspects of Orlando and Orange County.
Related Posts:

Related Categories: Theme Parks & Attractions , Restaurants