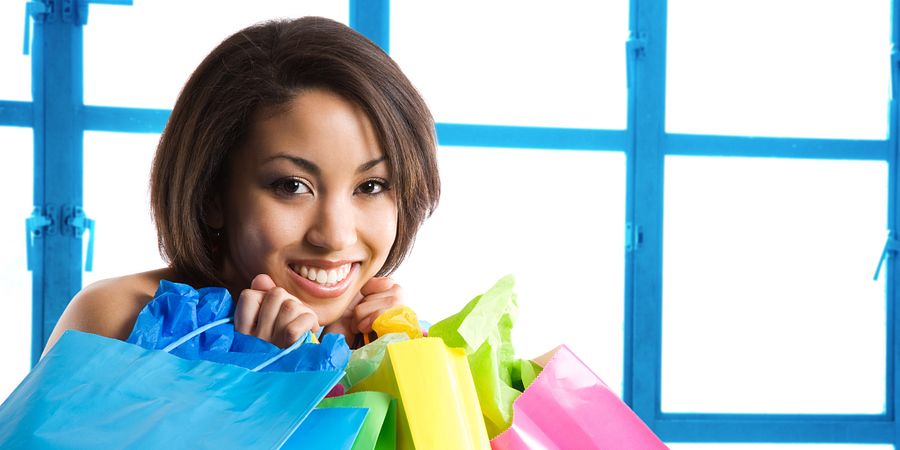 Your guide to locally produced Orlando souvenirs that also make great gifts.
Vacationing in Orlando? It's a time-honored tradition to buy gifts for family and friends back home — but that doesn't mean you have to settle for fruit bags and discount t-shirts! Instead, set your sights higher with locally produced goods that truly represent the destination's diversity, including eight one-of-a-kind suggestions that are made in Orlando.
1. Books by Local Orlando Chefs
Orlando is home to numerous chefs who, while not necessarily nationally recognized names, are still culinary masterminds in their own right, wowing visitors and local alike with their skills. They can also inspire your friends and family courtesy of memoirs and cookbooks!
Available from Amazon, they include No Experience Necessary: The Culinary Odyssey of Chef Norman Van Aken by the James Beard Award-winning chef behind Norman's and Mount Dora's 1921 by Norman Van Aken. You can also pick up The Ravenous Pig: Seasons of Florida by James and Julie Petrakis of Winter Park's The Ravenous Pig and Disney Spring's Polite Pig, and 9 Courses by Brandon McGlamery of Maitland's Luke's Kitchen and Bar and Winter Park's Prato and Luma on Park.
Learn more: Orlando Restaurants
2. Assorted Chocolates and Cocoa Bean Products from Chocolate Kingdom
Chocolate Kingdom — Interactive Factory Adventure Tour is one of Orlando's most unique attractions, giving you the opportunity to see how chocolate is made and even create your own chocolate bar! Once your tour of the Cacao Tree Greenhouse, Mystical River of Chocolate and other features is complete, stock up on delicious treats you'll be proud to give as gifts. Chocolate Kingdom is part of Orlando's International Drive tourism district.
Learn more: Orlando Shopping
3. Wine From Lakeridge Winery & Vineyards and Quantum Leap Winery
Florida's largest premium winery, Lakeridge Winery & Vineyards is located on more than 80 acres of vineyards in Clermont, about 35 minutes from Walt Disney World Resort. Besides offering free tours and tastings every day of the week, they'll also sell you wine by the bottle, including standard and specialty varieties.
Another great place to purchase wine in Orlando is Quantum Leap Winery, part of the Ivanhoe Village dining and nightlife district near downtown Orlando. They provide environmentally friendly wines made by high-quality producers. Visit their tasting room to help decide between wines like Pinot Grigio, Veneto 2013 or even their Red Lovers gift package, which features a variety of red wines, a bag of Crostini, a double-hinged corkscrew and two sets of cocktail napkins.
Learn more: Orlando Nightlife & Entertainment
4. Winter Park Honey
This family-owned company is dedicated to providing the best pure, organic honey in the nation, both through its main brand and the Wild Florida Honey and Local Bee Honey lines. Gift options include personalized honey flavors, muth jars and even authentic honeycombs. You can buy their products online, at Plant Street Market in Winter Garden, and at select Whole Foods, Fresh Market and Chamberlain's retailers.
5. Brisket Rub and Candles From 4 Rivers Smokehouse
With locations throughout the Orlando area, 4 Rivers Smokehouse is a homegrown, wildly popular family of barbecue restaurants, and their signature brisket is a big reason why. Now you can help the special people in your life up their brisket game with 4 Rivers' Brisket Rub, which features a blend of herbs and spices that's a proven crowd pleaser. Or, just make their house smell like the tasty dish with the eatery's Brisket Candle! Also, if you have bourbon-lovers waiting for you at home, 4 Rivers can make breakfast better than ever with Maple Bourbon Syrup.
6. Wondermade Marshmallows
Enter a wonderland of handcrafted marshmallow flavors in Sanford, about 30 minutes north of downtown Orlando. The marshmallows are sweetened with cane sugar and come in a variety of flavors, including champagne, bourbon and birthday cake, to name a few. Their products can be bought at their shop or online, and they can be shipped throughout the U.S.
7. Handcrafted Spirts From Winter Park Distilling
Since 2010, this small-batch distillery in Winter Park, about 25 minutes from downtown Orlando, has livened up Orlando's nightlife with an award-winning line of spirits. Current products include Genius Vodka (pictured), Dog Island Rum and Bear Gully Whiskey, which includes a bourbon variant. You can buy all of them on-site as well as at select retailers, and tours of the distillery and adjacent Bear & Peacock Brewery are also available.
8. Gift Cards and Stationery From Rifle Paper Co.
Send postcards or take notes on your Orlando getaway with bespoke paper goods and accessories from this Winter Park manufacturer. They offer a broad range of original designs, and custom options are available from their website.
Stay Connected to Orlando!
Never miss a second of what happens in Orlando! Follow us on Facebook, Twitter and Instagram for the latest offers, exclusive tips and live feeds from our newest attractions and fun events, and subscribe to our eNewsletter for more information from Orlando: Theme Park Capital of the World®.
Related Posts:

Related Categories: Shopping