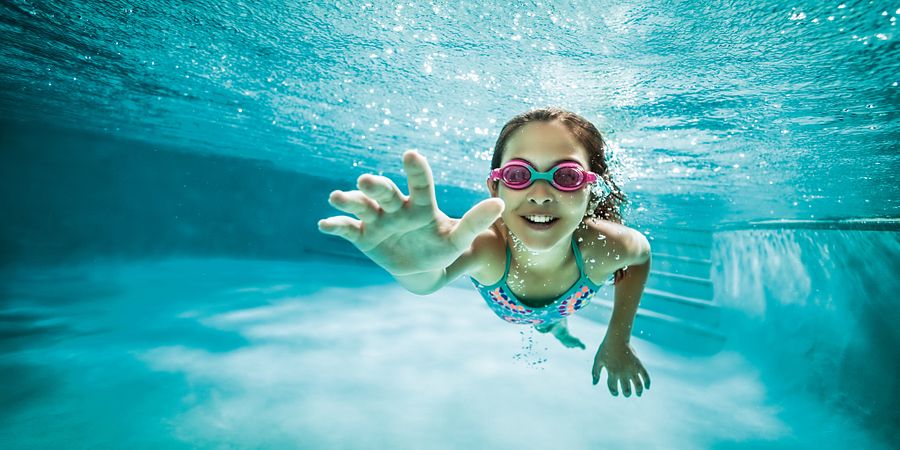 The all-new Ray Rush attraction is now open at Aquatica, SeaWorld's Waterpark, giving you three ways to slide, splash and soar in Orlando!
In May, SeaWorld Orlando premiered its latest attraction: Ray Rush at Aquatica, SeaWorld's Waterpark! We have details on the brand-new aquatic adventure, which pairs three slide elements — a first for Aquatica — in an action-packed raft ride for the whole family that's only available in Orlando.
Slide, Splash and Soar at SeaWorld's Aquatica in Orlando
Standing nearly 60 feet tall, Ray Rush invites you to climb aboard a four-person raft for an unforgettable journey featuring three distinct slide elements. For starters, powerful water jets will propel you into the first of several enclosed tube sections.
Learn more: Discount Tickets to SeaWorld Orlando
Next, you'll enter a giant translucent sphere, where you'll rock back and forth as water swirls around you. Last but not least, you'll encounter the ride's signature element: an open-air halfpipe designed to resemble a manta ray's wings!
"The combination of these three unique slide elements seamlessly blending into one attraction creates a ride experience that is both thrilling and family-friendly," says David Heaton, vice president of Aquatica Orlando, who further notes that the experience is unlike anything else in Florida.
Located next to Walkabout Waters on Aquatica's north side, Ray Rush has a rider height requirement of 42 inches. And with the attraction now complete, the Walhalla Wave family raft slide, which closed temporarily to accommodate Ray Rush's construction, has reopened.
More Can't-Miss Experiences at SeaWorld Orlando
Ray Rush is just the start of everything there is to experience at Aquatica, which features 42 slides, rivers and lagoons, as well as 84,000 square feet of white, sandy beaches. Other top attractions here include Ihu's Breakaway Falls, which is the tallest, steepest multi-drop ride in Orlando, and Dolphin Plunge, where enclosed tube slides will send you flying through a pod of playful dolphins.

Manta Roller Coaster at SeaWorld Orlando
Nearby, SeaWorld's main Orlando theme park offers plenty of pulse-pounding excitement, including the Manta, Kraken Unleashed and Mako roller coasters. It also gives you the chance to enjoy close encounters with a wide range of aquatic animals at the Dolphin Nursery, Manatee Rehabilitation Area and Stingray Lagoon, among other locations.
Finally, SeaWorld is home to one of Orlando's most awe-inspiring attractions: Discovery Cove, a one-of-a-kind day resort where you can snorkel with tropical fish and rays, hand-feed exotic birds, frolic with otters and marmosets, and even swim with dolphins.
Ray Rush is one of many new Orlando attractions that are coming soon or have already opened in 2018. Follow our blog for updates on our latest thrills, restaurants and other reasons to visit as they become available!
Stay Connected to Orlando!
Never miss a second of what happens in Orlando! Follow us on Facebook, Twitter and Instagram for the latest offers, exclusive tips and live feeds from our newest attractions and fun events, and subscribe to our eNewsletter for more information from Orlando: Theme Park Capital of the World®.
Related Posts:

Related Categories: Theme Parks & Attractions