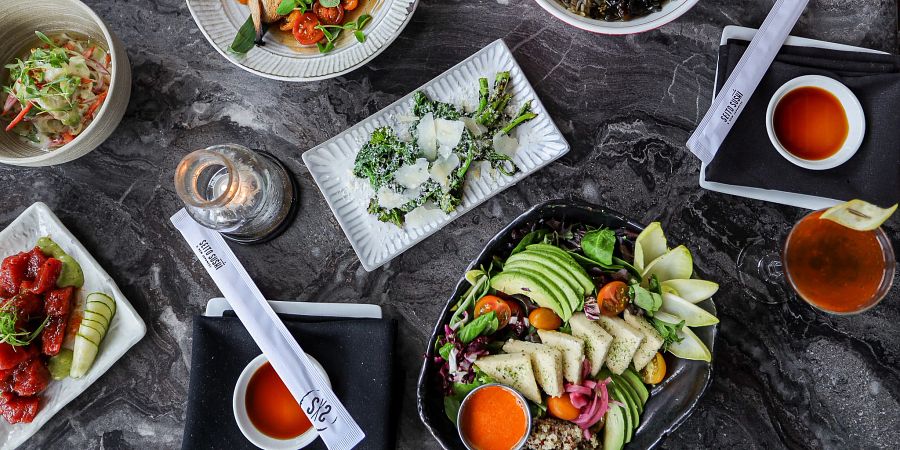 See what Chicago Tribune has to say about acclaimed dining and unforgettable adventures you'll only find in Orlando.
The New York Times and Forbes have recently raved about Orlando's homegrown dining and unique experiences. Now, it's Chicago Tribune's turn!
In an article published on April 13, the respected news source has strong praise for a number of Orlando-area eateries. Spotlighted restaurants include Soco Restaurant, Prato, 1921 by Norman Van Aken, Korea House, Sanctum Cafe, Hunger Street Tacos and Se7en Bites, as well as The Polite Pig and Chef Art Smith's Homecomin' Florida Kitchen at Disney Springs.
Learn more: Orlando Dining
The Tribune also recommended two of the Orlando area's most unique outdoor attractions: the Winter Park Scenic Boat Tour, which showcases one of Central Florida's most charming cities, and Boggy Creek Airboat Rides, where you can glide through the Florida Everglades at speeds up to 40 miles per hour.
Learn more: Orlando Eco-Tourism
Orlando's burgeoning arts scene was touched on in the article too. Recommendations there included the Orlando Museum of Art and the art collection at downtown Orlando's Grand Bohemian Hotel, as well as the Charles Hosmer Morse Museum of American Art in Winter Park.
Learn more: Orlando Arts & Culture
More to Experience in Orlando
In addition to world-class dining and once-in-a-lifetime opportunities for adventure, Orlando has vibrant nightlife and entertainment, sensational shopping, and of course, theme parks and attractions.
Looking for ideas on more things to do in Orlando? Check our handy trip-planning ideas and much more.
We also have visitor guides, a vacation planning guide and other trusted resources. Once you've arrived in Orlando, be sure to stop by our Official Visitor Center for personalized planning assistance, answers to your questions and even a free gift bag. It's conveniently located on International Drive in the heart of our tourism district.
Cover image credit, clockwise from top left: Boggy Creek Airboat Rides, Prato, Winter Park Scenic Boat Tour, Soco Restaurant, 1921 by Norman Van Aken and The Polite Pig (photo by Gary Bogdon)
Stay Connected to Orlando!
Never miss a second of what happens in Orlando! Follow us on Facebook, Twitter and Instagram for the latest offers, exclusive tips and live feeds from our newest attractions and fun events, and subscribe to our eNewsletter for more information from Orlando: Theme Park Capital of the World®.
Related Posts:

Related Categories: Top Stories , Sports, Recreation & Outdoors , Theme Parks & Attractions , Restaurants , Nightlife & Entertainment , Orlando for Adults