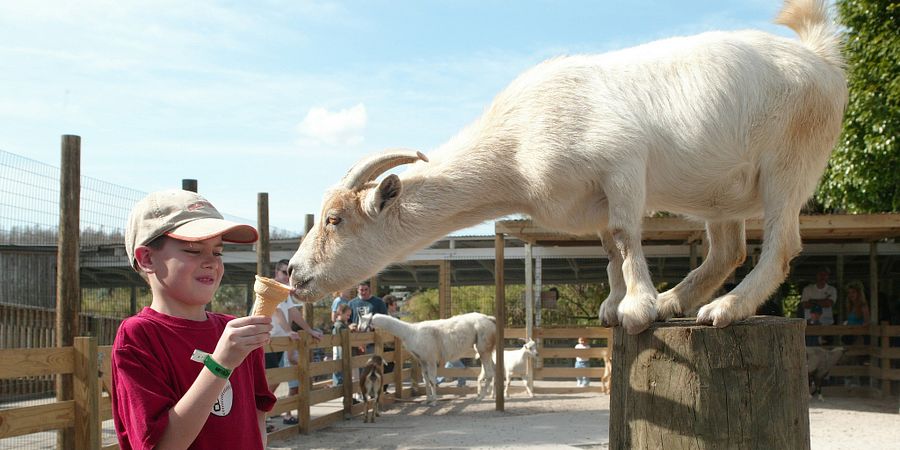 Enjoy close encounters with plants and animals from all over the world at zoos, wildlife ranches and gardens in the Orlando area.
By Nate Shelton
Did you know that April is National Garden Month? Or that April 8 is National Zoo Lovers Day? And that Orlando has plenty of ways to enjoy both in style? They are ... and we do! Here's your guide to local zoos, wildlife ranches and gardens where you can get up close and personal with an amazing array of flora and fauna the next time you're in Orlando!
Orlando-Area Zoos and Wildlife Ranches
Disney's Animal Kingdom: Granted, this Walt Disney World Resort theme park isn't technically a zoo or a wildlife ranch — but it's still a great place to see all manner of fascinating beasts. Animal-lovers will particularly enjoy Kilimanjaro Safaris, which provides an 18-minute vehicle tour of real African creatures in their natural habitats, and Wild Africa Trek, a VIP tour featuring exotic wildlife.
Self-guided walking tours are also available, including The Oasis Exhibits, Gorilla Falls Exploration Trail and Discovery Island Trails. Even closer encounters can be enjoyed at Conservation Station and Affection Section, the latter of which is a petting zoo.
Learn more: Discount Tickets to Walt Disney World Resort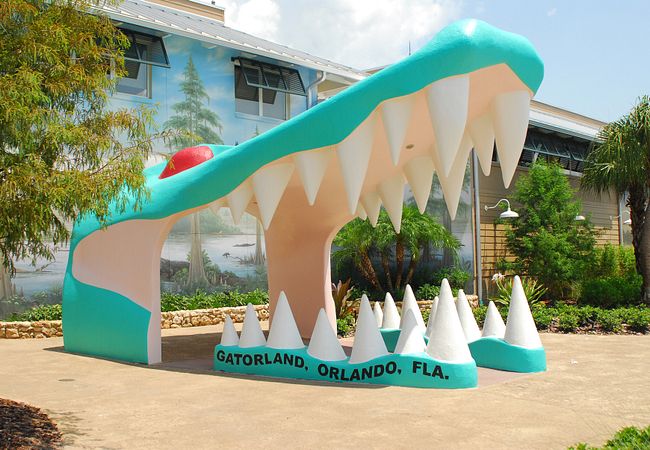 Reptiles, Birds and Thrilling Attractions Await at Gatorland in Orlando
Gatorland: Like Disney's Animal Kingdom, this long-running Orlando attraction is more theme park than zoo or ranch. Regardless, you'll find no shortage of fascinating reptiles on the premises — including the titular mascots — as well as birds, plant life and fun attractions like the Screamin' Gator Zip Line and Stompin' Gator Off-Road Adventure.
Speaking of birds, from February through early June, Gatorland's Photographers Pass invites photo buffs and birding enthusiasts to enter the park at 7 a.m. on Thursday through Sunday. It's a great opportunity to explore one of the largest and most accessible bird rookeries in Florida.
Learn more: Discount Tickets to Gatorland
Central Florida Zoo & Botanical Gardens: Located in Sanford, about 25 minutes north of downtown Orlando, this zoo presents a relaxing, entertaining and educational experience for all ages. Inside, you'll find more than 400 animals representing over 150 local and exotic species, including mammals, reptiles, amphibians, birds and even insects. And as the zoo's name implies, it's also home to several unique and native plant species.
Learn more: Ecotourism in Orlando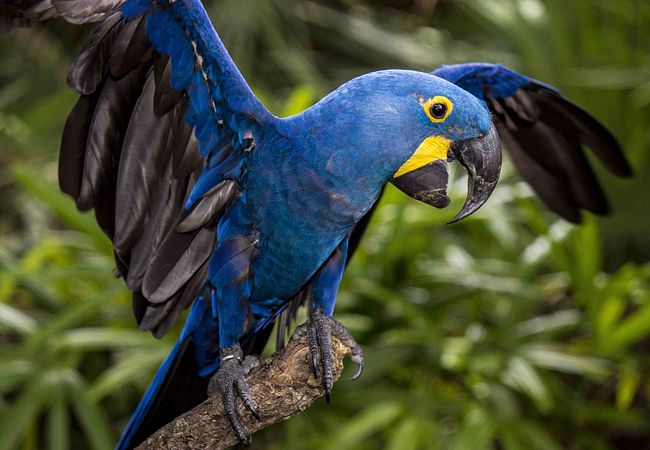 Hyacinth Macaw at Brevard Zoo in Melbourne Near Orlando
Brevard Zoo: Any zoo will let you get close to the featured animals, but this is the only one in the country that offers a guided kayak tour around an animal exhibit. You'll also have the chance to feed giraffes, come in close contact with a massive rhinoceros and even stroke the scales of a baby gator ... if you dare! Other features include a shaded boardwalk and a kid-friendly lagoon. They're located in Melbourne on Florida's east coast, about an hour from downtown Orlando.
Learn more: Sports, Recreation & Outdoors in Orlando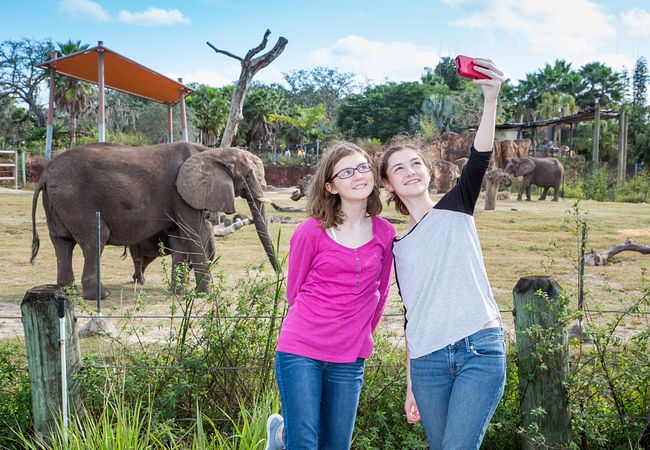 Take a Selfie With Elephants and Other Wild Creatures at ZooTampa
ZooTampa at Lowry Park: Although this Tampa zoo is a little more than an hour from Walt Disney World on Florida's west coast, animal fanatics will find it to be worth the drive thanks to more than 1,300 critters in a beautiful, tropical setting. Up-close experiences abound, and the on-site manatee hospital provides the chance to see Florida's gentle giants year round.
Safari Wilderness Ranch: Head to Lakeland, about 40 minutes southwest of Walt Disney World, for this unique attraction where you can opt for safaris via vehicle, kayak or camelback. Private safaris are also available, as are extras such as feeding lemurs, budgies and guinea pigs. Tours are offered daily at 9 a.m. and 1 p.m. by reservation only.
Giraffe Ranch: Don't let the name fool you — you'll encounter a lot more than giraffes at this attraction, which offers intimate vehicle, camelback and even Segway safaris. Here, you can hand-feed giraffes and other species while learning about exotic animals and the ongoing conservation efforts to protect them. They're in Dade City, a little more than an hour northwest of downtown Orlando, and reservations are required.
Orlando-Area Gardens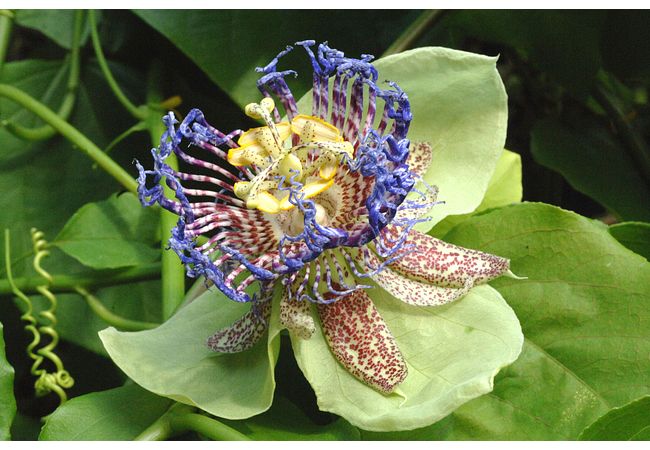 See Exotic Tropical Plants Like the Passiflora Platyloba at Harry P. Leu Gardens in Orlando
Harry P. Leu Gardens: Featuring 50 acres of gorgeously cultivated gardens boasting more than 40 diverse plant collections from around the world, Leu Gardens is located 15 minutes from downtown Orlando. It's also the site of a beautiful, 1880s-era family home, the Leu House Museum, which is listed on the National Register of Historic Places.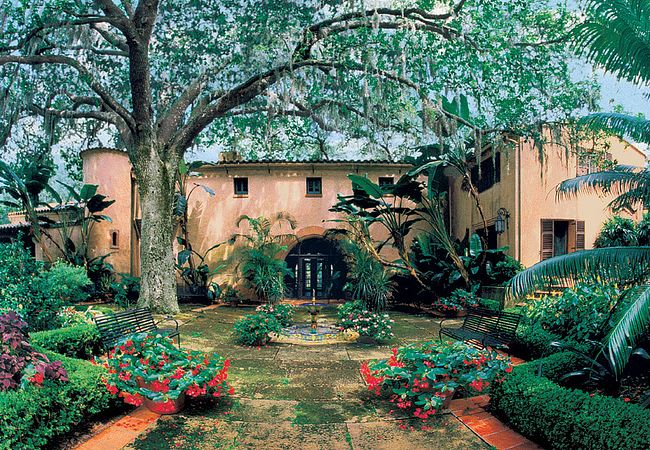 Discover Manicured Gardens and Historic Architecture at Bok Tower Gardens in Lake Wales Near Orlando
Bok Tower Gardens: One of Florida's oldest attractions, this unique venue has been drawing visitors to Lake Wales, about an hour south of Walt Disney World, since 1929. The 250-acre gardens host a wide variety of plant life, including azaleas, camellias and magnolias, as well as 126 bird species, the threatened gopher tortoise and the endangered eastern indigo snake. Its centerpiece is the 205-foot Singing Tower, a neo-Gothic and Art Deco structure with a 60-bell carillon that rings daily.
Mead Botanical Garden: Not only does this 48-acre garden feature several different ecosystems, but admission is always free! Other reasons to visit include an expansive butterfly garden, as well as a boardwalk and bike trail that wind through the park. It's located in Winter Park, about 20 minutes from downtown Orlando, and open from 7:30 a.m. till dusk daily.
Kraft Azalea Garden: Also located in Winter Park, this 5-acre public garden on the shore of Lake Maitland is open all year from 8 a.m. till dusk, and admission is free. Billed as the charming city's "secret garden," it's shaded by enormous cypress trees and boasts unique features like the Exedra, a columned, neoclassical structure that's perfect for wedding ceremonies and other special events.
Cover image courtesy Gatorland Orlando
Stay Connected to Orlando!
Never miss a second of what happens in Orlando! Follow us on Facebook, Twitter and Instagram for the latest offers, exclusive tips and live feeds from our newest attractions and fun events, and subscribe to our eNewsletter for more information from the Theme Park Capital of the World®.
Written by Nate Shelton, Consumer Content Writer at Visit Orlando. He's a native Floridian who appreciates the entertainment, historical and culinary aspects of Orlando and Orange County.
Related Posts:

Related Categories: Orlando with Toddlers , Sports, Recreation & Outdoors , Theme Parks & Attractions , Relaxation , Orlando for Kids